A long time ago, women (and sometimes men inside jackets) wore pendants / lockets that had the particularity of opening. Sometimes some of them contained mirrors or small glass panes. The photo of the loved one or the one who had died was religiously kept in them, as was the first lock of hair cut from the child. The idea was to keep close to one's heart elements of the people who mattered most to the person wearing this jewel.
With the democratization of photography, these jewels had fallen into disuse… But Jennifer Darmour, designer and director of Artefact, a design consultancy, has come up with a concept of connected jewellery.
The concept, particularly elegant and very simple, is to be able to receive and keep all the photos of your loved ones. If these people share them via social networks. Thus, each new photo published by one of your friends will be transmitted directly by Bluetooth to "Purple", the digital medallion designed by Artefact. As Jennifer Darmour explains, the idea is not necessarily to have hundreds of friends to receive photos all the time, but rather to allow the user of the medallion to create an even more intimate relationship with the people who really matter to them.
Although "Purple" is still only a project, it should work with all types of social networks as well as SMS, MMS… The company Artefact is now looking for partners to develop the idea and market it. But there is little doubt about the success that this type of connected object could have in the future.
"Purple" brings the memory locket of our forefathers up to date. With a simple but very successful design, it aims to keep the photos of the people who mean the most to you. Photo: Artefact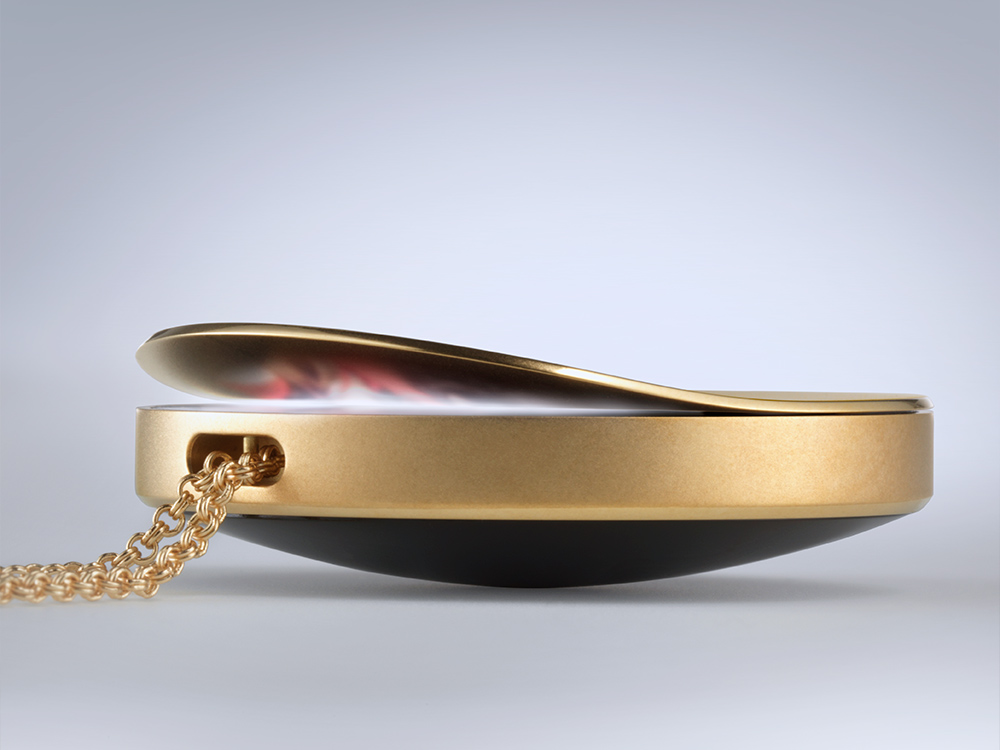 No noisy notifications, a simple light will alert you to a new photo. Photo: Artefact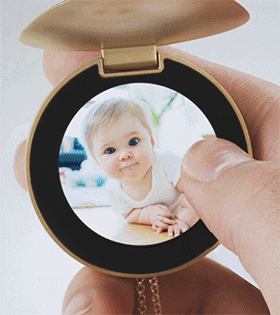 "Purple", another photo sharing experience. Would you wear this type of jewellery? The idea is interesting, time will tell if it will appeal to potential users. Photo: Artefact
See you soon!