At the end of March 2015, precisely between 31 and 1 April, the Bonhams auction house will be dispersing part of the collection assembled by Lauren Bacall. It is a particularly eclectic ensemble that will be sold in New York: boxes, sculptures, decorative objects, jewellery, sculpted ivories, bronzes… The actress has always shown a certain taste for beautiful old pieces. And I must admit that I would have found it hard not to imagine Lauren Bacall surrounded by magnificent pieces. But this is the admirer of this great lady of American cinema speaking.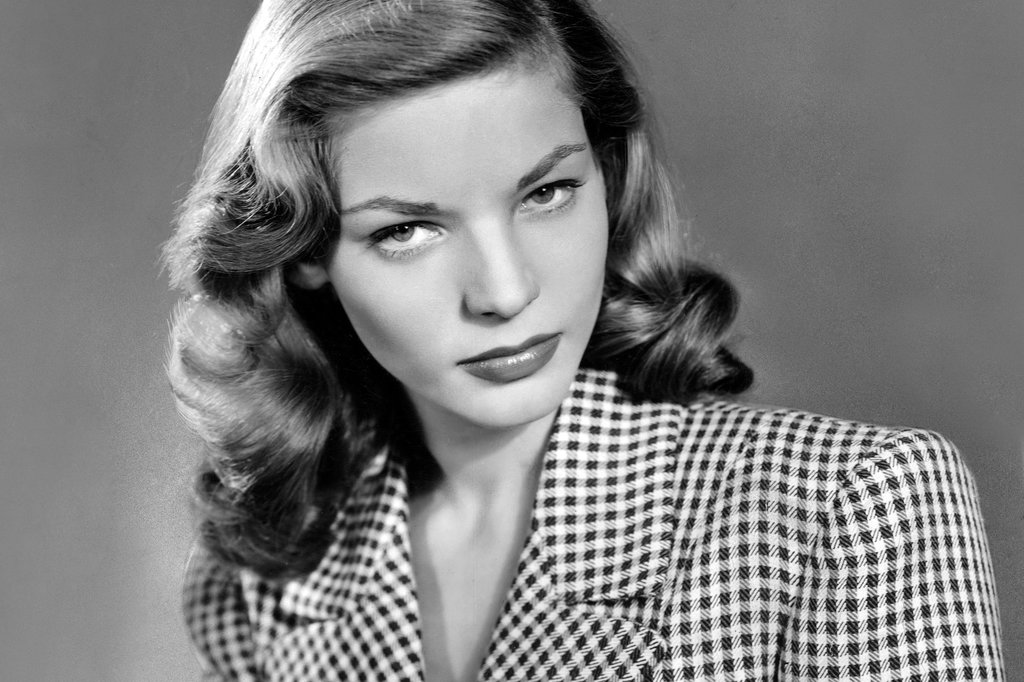 Lauren Bacall, photographed in 1944 for an official picture presenting her first film To have and have not. Photo: Warner Bros
Jewellery, therefore, is part of this sale. Although the actress wore very little jewellery, there are nevertheless some beautiful stones, great signatures and great houses in her jewellery box. It is noticeable that she was very fond of simple and sober pieces. Yellow gold is also her favourite. If the collection is not as impressive as Liz Taylor's, it is nevertheless of great quality. I'll show you all of it!
Lot 711: Yellow gold necklace from Tiffany & Co. The story goes that this piece was given to the actress by Ron Field, director of the film Applause, for her starring role in the film. That same year, the actress won a Tony Award for her starring role in a musical, while the film won "Best Musical of the Year". Ron Field won two Tony Awards for directing and choreographing the film. Estimated at $6,000 to $9,000. Photo: Bonhams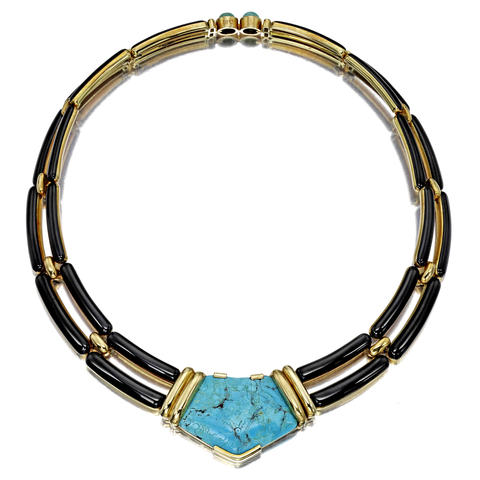 Lot 713: Yellow gold, enamel and turquoise cabochon necklace. French work, estimated at €5,000 to €7,000. Photo: Bonhams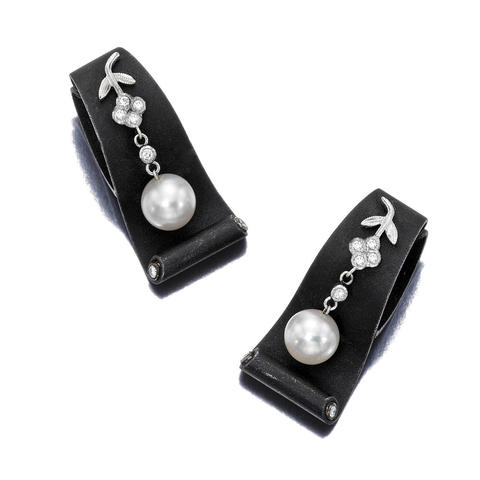 Lot 717: a pair of patinated steel, platinum, diamond and cultured pearl earrings. Attributed to Marsh. Estimated at $2000-3000. Photo: Bonhams
Lot 738: A pair of yellow gold, emerald, sapphire and amethyst earrings. Signed Jean Schlumberger, French work. The actress wore this set when she received her award for Best Supporting Actress in the film The Mirror Has Two Faces. Estimate $7,000-$9,000. Photo: Bonhams
Lot 739: A rare yellow gold and platinum, diamond, amethyst (approx. 11 carats) and turquoise ring, signed Jean Schlumberger, French work. Estimate $8,000-$12,000. Photo: Bonhams
See you soon!