In a few days, Sotheby's will be auctioning the entire collection that belonged to Irvin and Anita Schorsch. Among the impressive selection of objects, two pieces of jewellery caught my attention. Indeed, these two pieces have the characteristic of being pieces dedicated to the memory of George Washington and of containing, in principle, his hair. I show you this!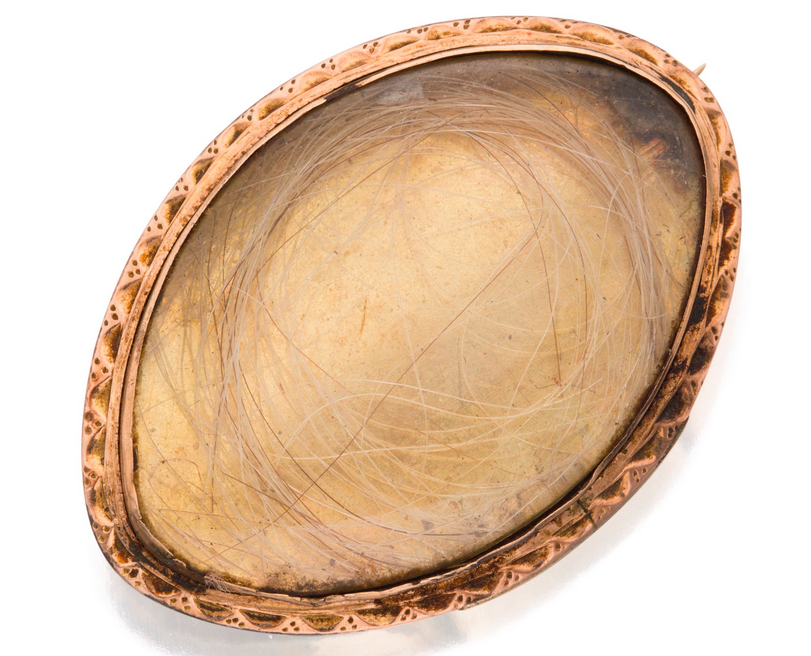 Lot 1048: gold brooch containing 6 hairs that belonged to G. Washington. Circa 1799. A handwritten note accompanies this item stating that Martha Washington gave it to Elizabeth Hamilton, who passed it on to her son and then to a Miss Betty Webb. Estimated at $8,000 to $12,000. Gold ring with 6 George Washington's hairs inside. Photo: Sotheby's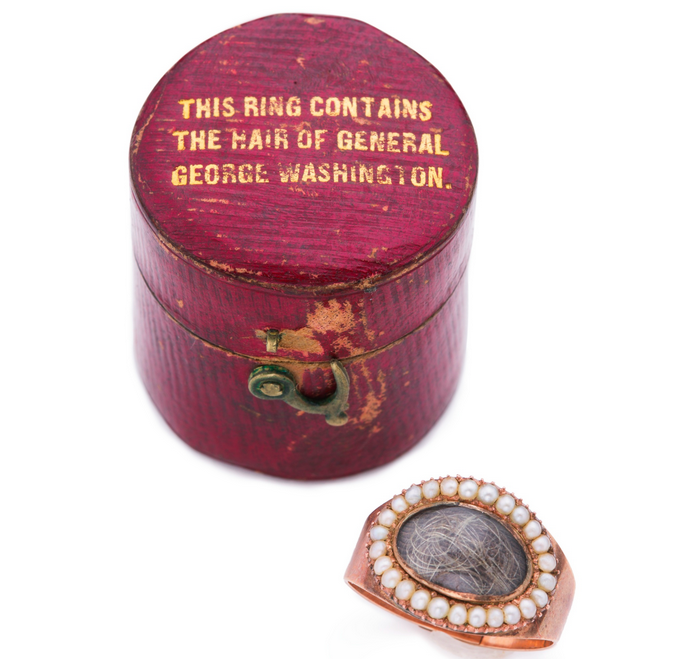 Lot 1048: A yellow gold ring with fine pearls and a box indicating that it contains hair that belonged to George Washington. Circa 1800. Estimated at $8,000 to $12,000. Photo: Sotheby's
See you soon!