Sotheby's will soon be offering a sale full of stories, in March 2016, with that devoted to the collection of the Duchess of Devonshire, Deborah Mitford (1920-2014). Among the 500 lots in the catalogue that tell the story of her life, there are some jewels that are worth devoting a paper to. Let's have a look!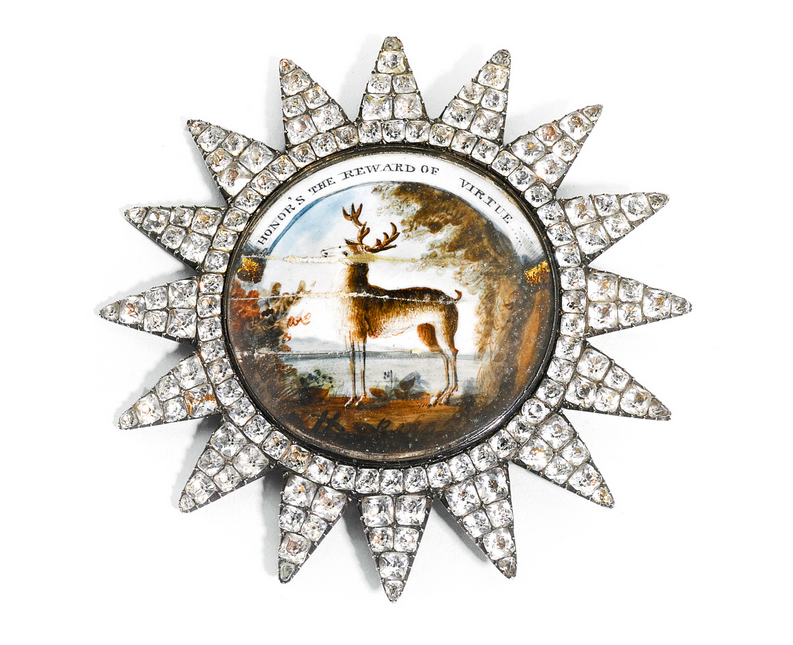 Lot 378: a beautiful and rare 18th century antique silver and rhinestone brooch, symbolising membership of "The Order of the Bucks". This order seems to have been a circle of thought rival to Freemasonry. It is thought to have existed from 1723 to 1820 for the later lodges. Estimate between £600 and £800. Photo: Sotheby's
Lot 412: A fine antique silver and gold, diamond and ruby brooch. Late 19th century. Estimate £500-700. Photo: Sotheby's
Lot 418: A gold and diamond bracelet bearing the name of Teapot Row, which was one of the most prized horses of Andrew, 11th Duke of Devonshire and husband of Deborah. Estimate £300-500. Photo: Sotheby's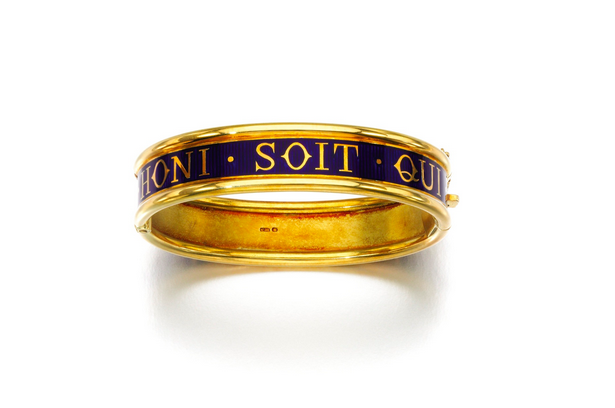 Lot 420: A gold and enamel bracelet inscribed "Honi soit qui mal y pense" and given by her husband Andrew when he was awarded the Order of the Garter in 1966. Estimated at £1,500-£2,000. Photo: Sotheby's.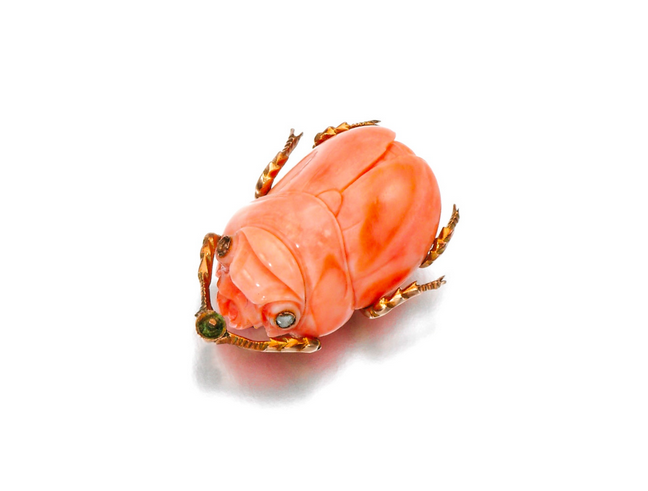 Lot 434: A small 19th century gold, diamond and pink coral insect brooch. Estimate £100-200. Photo: Sotheby's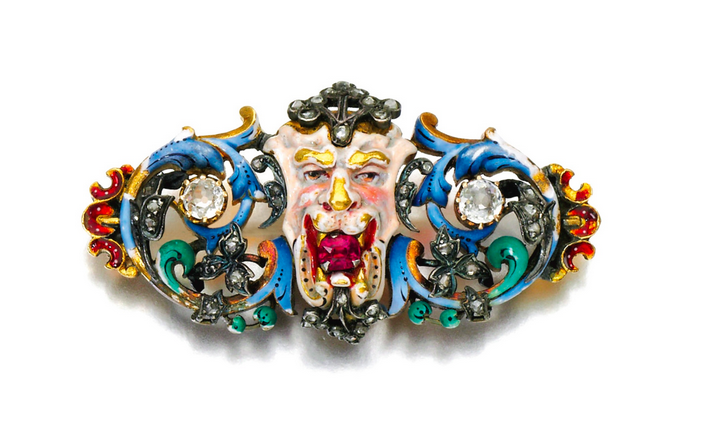 Lot 440: A fine late 19th century gold enamel and diamond brooch. Estimated at £2000-3000. Photo: Sotheby's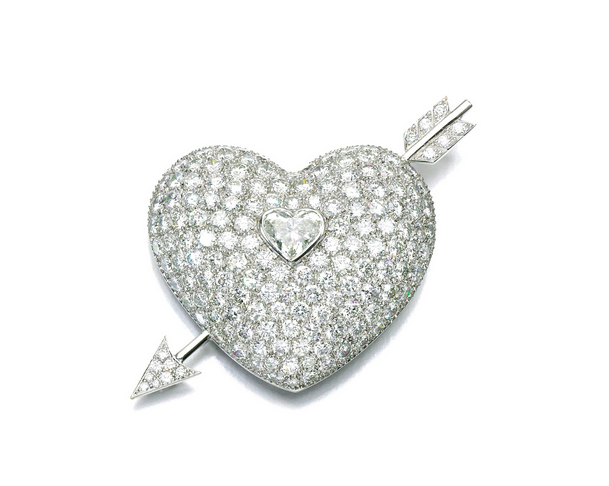 Lot 467: A gold and diamond brooch given by Duke Andrew to his wife Deborah for their wedding anniversary. Estimate £7,000-10,000. Photo: Sotheby's
See you soon!