Two years after the death of the famous American TV host Joan Rivers, her jewellery collection is finally being offered at Christie's for an online sale that should attract collectors.
On 22 June, the pieces of a colourful television personality known for her often uncompromising remarks and analyses of fashion will be dispersed. The lady liked rather classic pieces and flowers. So I show you this.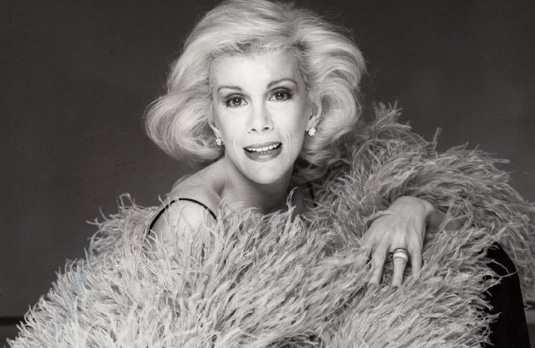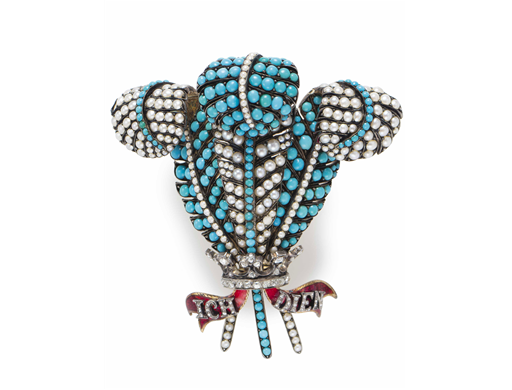 Lot 1: Antique brooch circa 1800 depicting the emblem of the Prince of Wales. Feathers are the emblematic motif of these jewels which represent the coat of arms of the British royalty. Gold and silver, fine pearls and turquoise. The inscription "Ich Dien" means "I serve". Estimated at $5,000 to $7,000. Photo: Christie's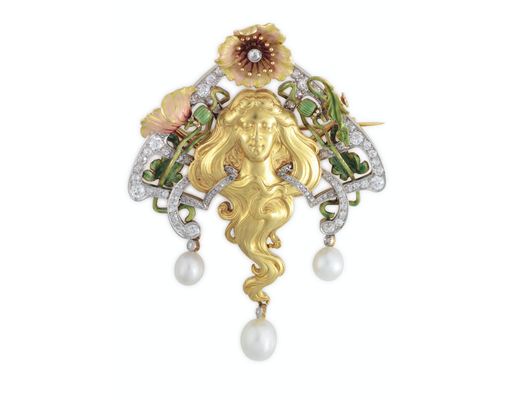 Lot 15: Art Nouveau gold and silver gilt, enamel, diamond and pearl brooch. Estimate $4,000-$6,000. Photo: Christie's
Lot 16: Antique gold and silver, diamond, ruby and enamel brooch. Estimate $3000-$5000. Photo: Christie's
See you soon!