If there is one presentation that lovers of gemstones, beautiful materials and meticulous creations should not miss, it was that of Louis Vuitton, which combined all the criteria to charm the specialist press. Proof of the success of this new high jewellery collection was the fact that the house presented only twenty pieces out of the sixty initial ones in Paris. Buyers and collectors of the studio's creations succumbed to the appeal of the "Blossom" collection.
Hatching is the right word for this new opus, which proposes to reinterpret the Monogram flower that has been adorning the various creations of the company's departments for many years now. The result is a colourful and pleasing design that sometimes even evokes the most audacious Art Deco jewellery. Resolutely won over by the different pieces, I spent a long time admiring them, scrutinising the details and the know-how of the highly qualified craftsmen who worked on their creation: jewellers, setters, polishers, lapidaries, enamellers and sculptors…
As for the stones… nothing beats a few beautiful visuals of the collection to make you understand the very high level of requirement of the house on the centres and pairings selected for several years.
Necklace composed of white gold elements set with diamonds, blue chalcedony and green beryl centre of 43.05 cts. Photo: Louis Vuitton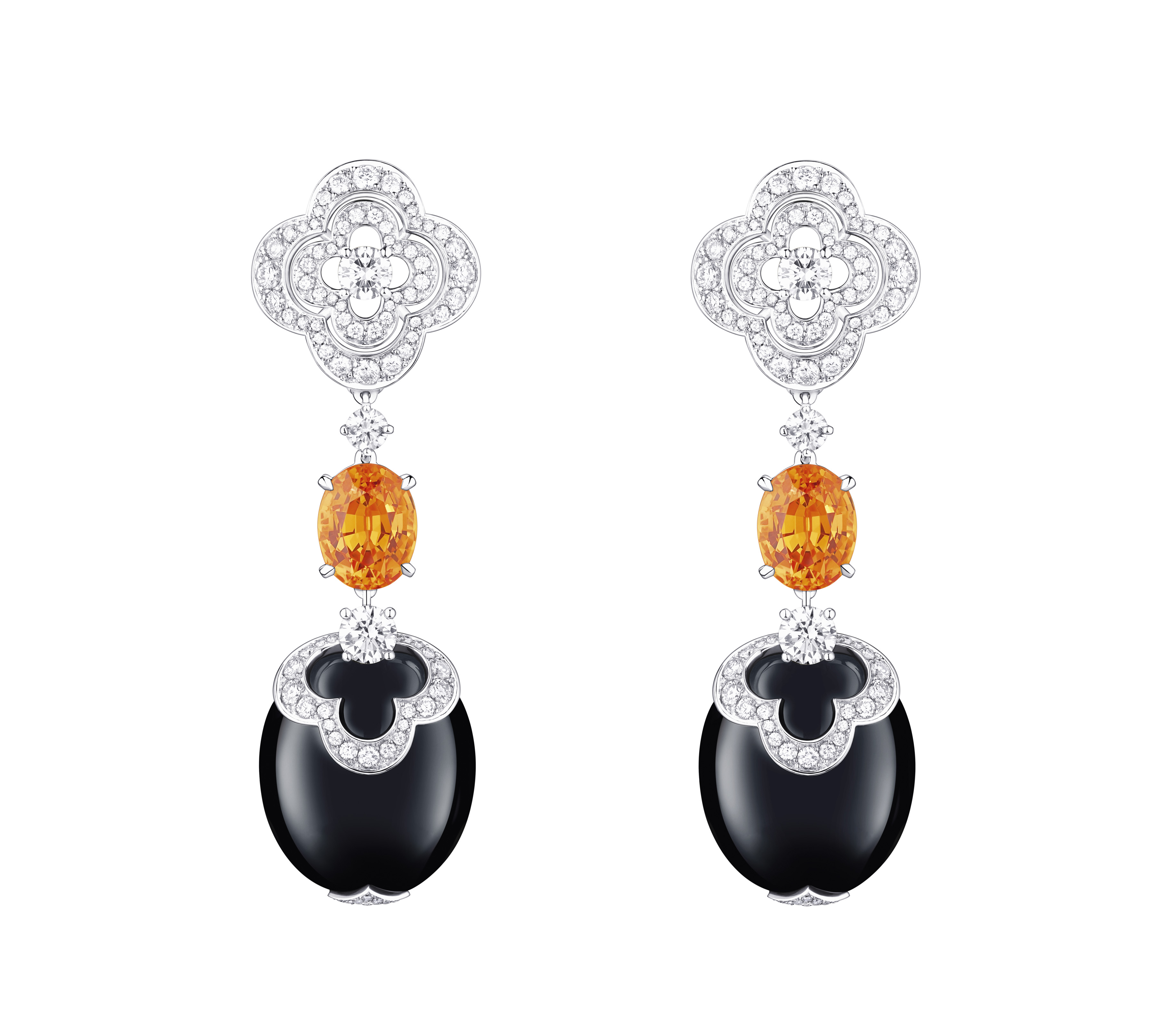 Earrings in white gold, diamonds, onyx and mandarin garnet centre.photo : Louis Vuitton
White gold ring set with diamonds and a 7.83 ct tsavorite garnet centre from Merelani. Photo : Louis Vuitton
Gold ring, diamonds and black opal of 6,59 cts. Photo : Louis Vuitton
White gold, diamond, opal and red spinel earrings with centres of 12.47 and 12.29 cts respectively. Photo : Louis Vuitton
Ring in white gold, diamonds, opal and tourmaline centre. Photo : Louis Vuitton
See you soon!