There are some emails that delight… Because they bring you surprising and exciting news. This is the case of those exchanged over the last few days with the Mallié-Arcelin auction house in Paris.
In November 2016, the auction house will hold a sale and present in its catalogue a very rare mysterious clock from Cartier. Designed and created by Maurice Couët, the very first clock was delivered to Louis Cartier in 1912. He would develop the mechanism by creating a system of rotation with a central axis in 1920. This is where the magic of these precious objects lies. In this model, the hands seem to float in the void and to be activated by magic… But this is not the case and this is what makes this innovation so amazing.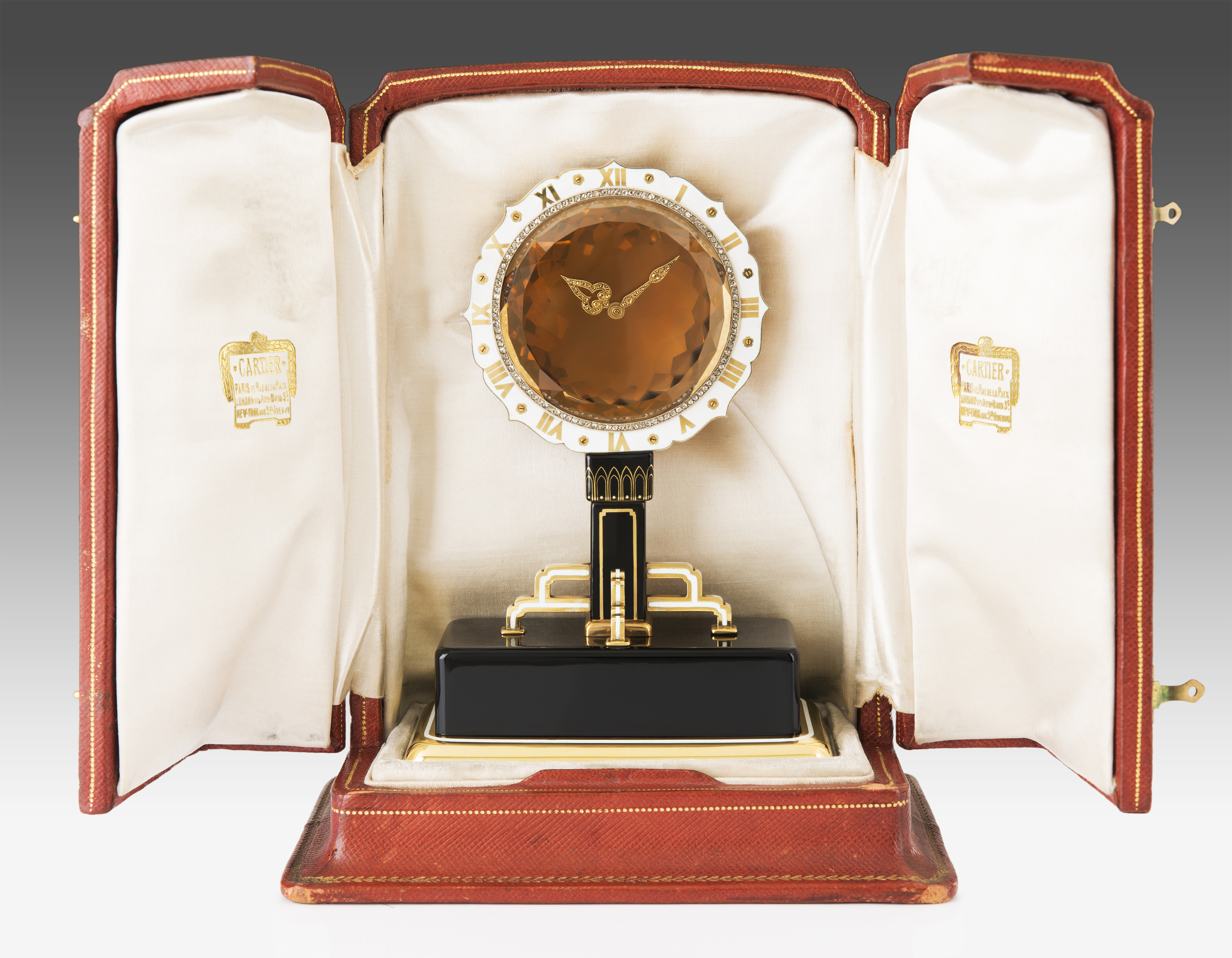 The clock in its case signed by Cartier. Photo: Mallié-Arcellin
The clock that will be offered in November measures 13 cm. Made of enamelled gold, the hands are set with old-cut diamonds and mounted on a disc cut from topaz. This is all the more unusual as the discs were usually made of rock crystal.
Dating from the early 1920s, the piece was delivered to a Mexican philanthropist, Mr Luz Bringas. Having received the help of the politician José Yves Limantour in the creation of his foundation, he offered him the clock as a thank you. This object remained in his family and joined the De Yturbe family, of which the collectors Carlos and Charles de Bestegui were members, by descent. It is presented in its original case. An amusing anecdote, the clock is represented in a painting by the painter Alexander Serebriakoff (Serebriakov).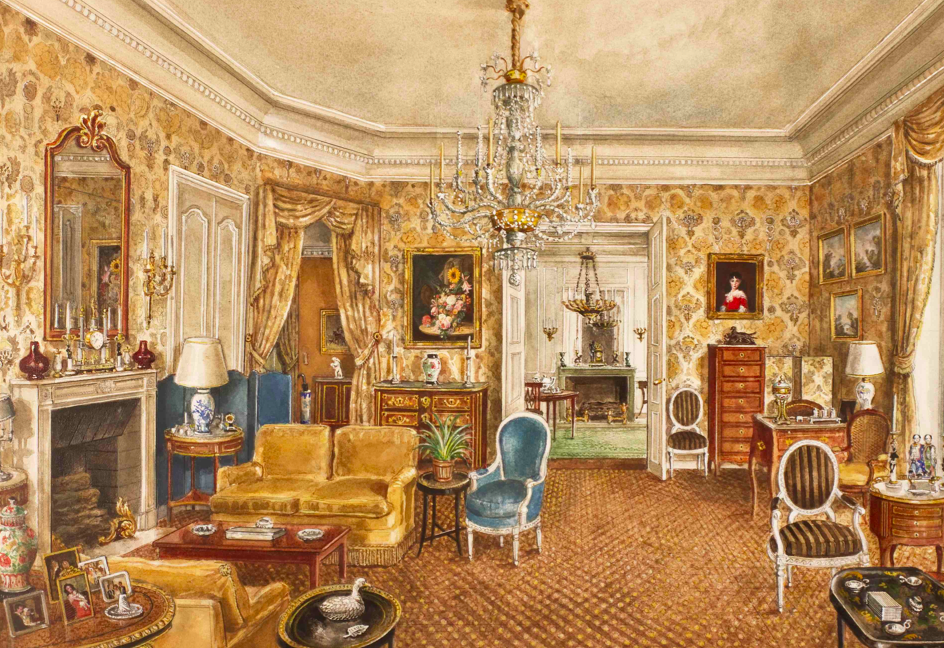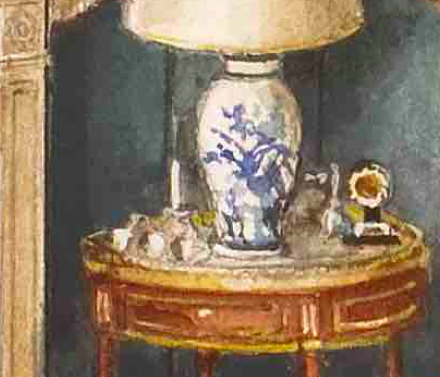 Detail of the watercolour by the painter Alexandre Serebriakoff (Serebriakov) in which the clock is represented.
See you soon!