The Natural History Museum in Los Angeles is unveiling some exceptional coloured diamonds tomorrow.
For three months, until March 19, 2017, visitors will be able to discover the geology of these remarkable stones and understand how they can have such particular colourations that make them so desirable to collectors.
This is the first time that these stones, kept in the L.J. West collection (this renowned house, which has existed for more than three generations and specialises in rare diamonds) and privileged partner in the organisation of this event, are being exhibited to the general public. This is a unique opportunity to discover the Juliet Pink, a very special pink diamond of more than 30 carats, and above all theArgyle Violet, a violet diamond of 2.89 carats discovered in 2015. More than 80 hours of work were required to obtain the stone, which is on display at the Los Angeles Museum until March 2017.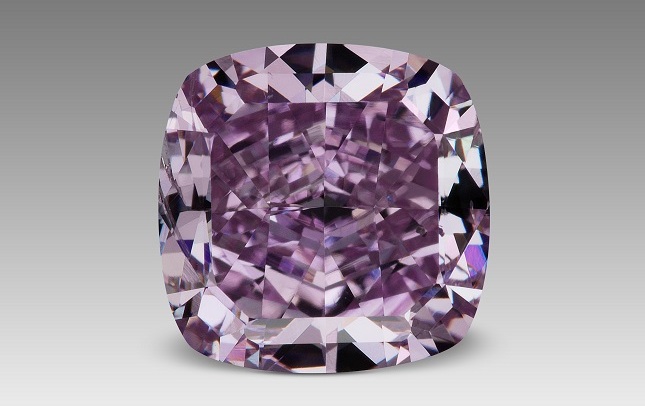 The Victorian Orchid is a 1.64 ct diamond graded Fancy vivid purple by the GIA. It comes from the Argyle mine in Australia. Natural violet diamonds are among the rarest in the world. Photo: L.J. West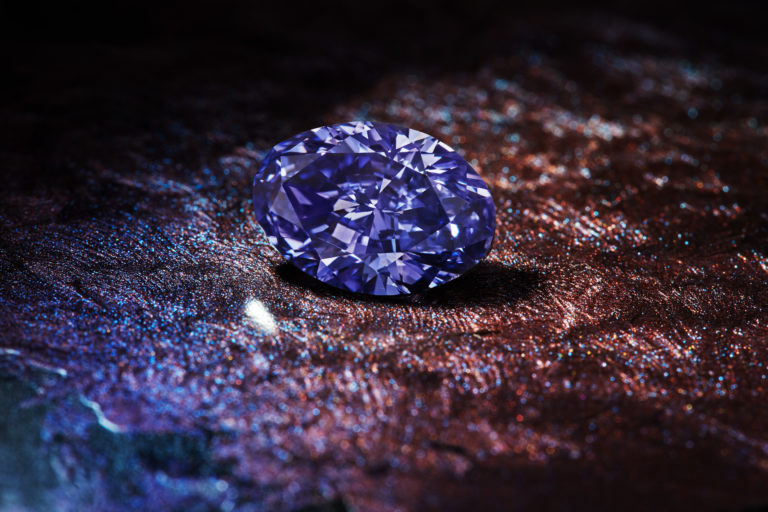 TheArgyle Violet weighs 2.89 ct. It comes from a 9.17 ct rough found in Argyle, Australia. It is a type IaB diamond, rich in hydrogen and nitrogen, and is graded Fancy Deep Grayish Bluish Violet by the GIA. It is neither blue nor purple but violet. Photo: Argyle Pink Diamonds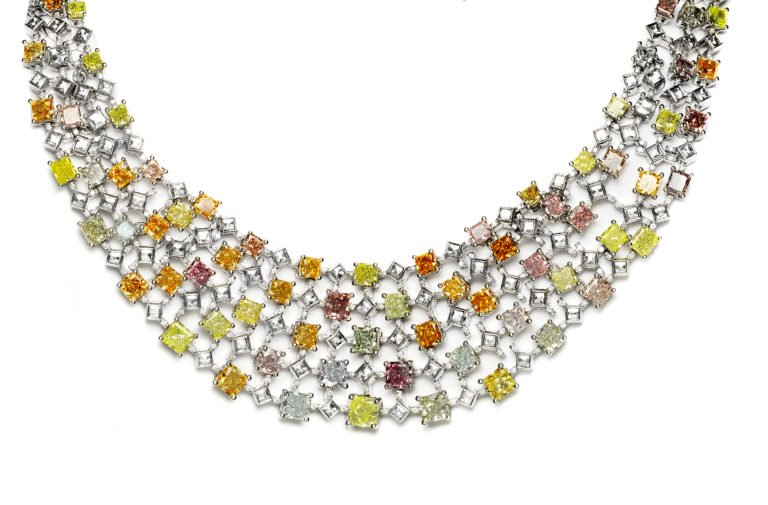 The Rainbow Necklace is set with diamonds ranging from 0.4 to 0.8 ct. There is a mixture of blue-grey (very rare), green-yellow, orange-pink, purple-pink, brown-orange. These stones have nitrogen, hydrogen and sometimes nickel in their composition, which causes amazing fluorescence that the LA Museum will show you. Photo: Brian Lazar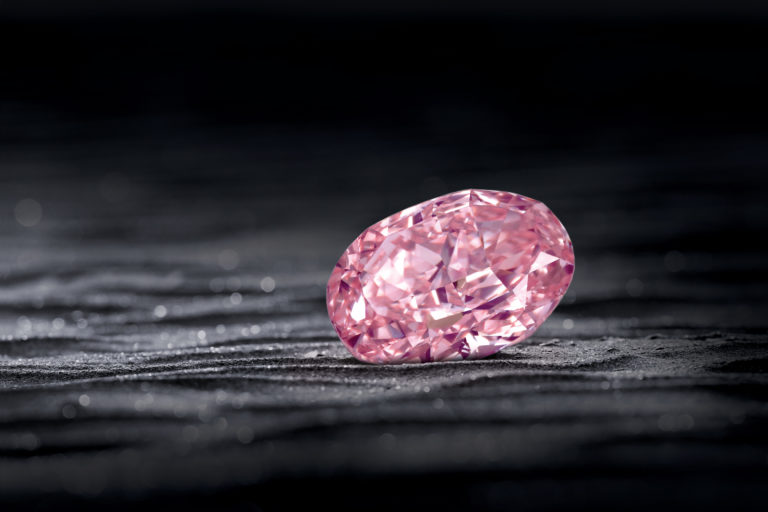 Finally, the Juliet Pink is an exceptional 30.03 ct Fancy Intense Pink diamond, type IIa, nitrogen-free (0.1% of diamonds have these characteristics), VVS2. In short, it is a diamond of exemplary perfection and great rarity. Photo: Brian Lazar.
See you soon!