As the exhibition of the Al-Thani collection opens in a few days in Paris and the Peacock brooch created by Mellerio dits Meller in 1905 will be one of the key pieces of this event, the house and its new Artistic Director – Laure-Isabelle Mellerio – have chosen to use this motif in a new colourful, luminous and accessible collection. The collection offers easy-to-wear jewellery that highlights the expertise of the company's in-house workshop. The pieces in white and pink gold are embellished with diamonds, sapphires, tourmalines, hessonite garnets and spinels for a joyful and rather successful result!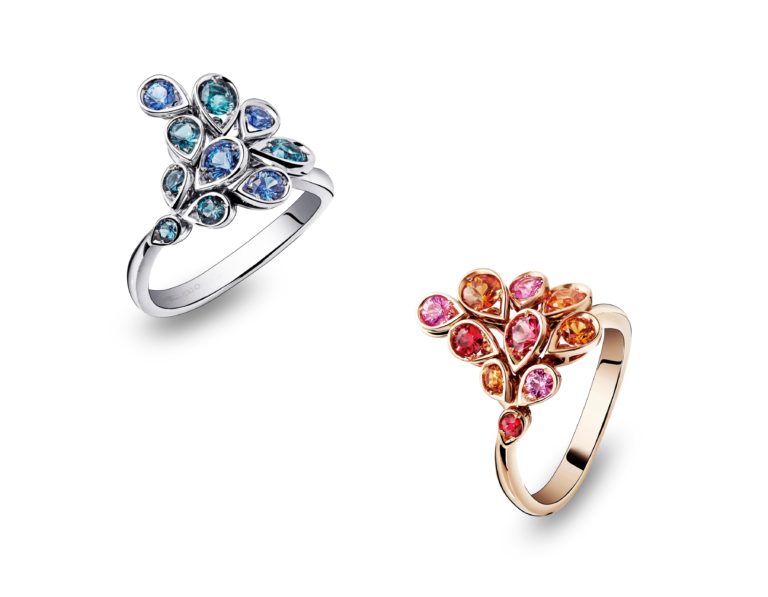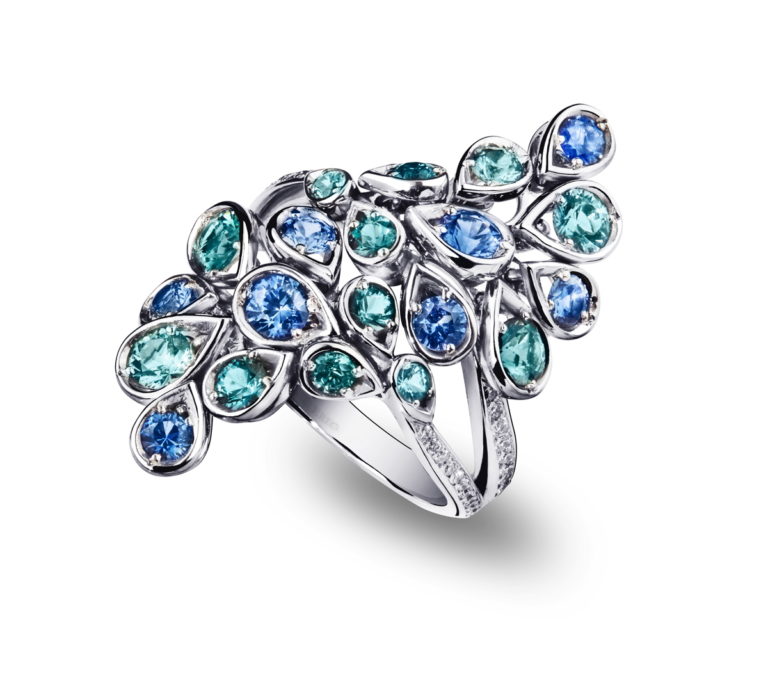 Detail of the Indra collection. Photos: Mellerio, layout legemmologue.com
This new collection was also an opportunity for the company to delve into its archives and to realise the importance of this motif in the orders. The first known trace by the house is a drawing from 1840. In 1867, at the Paris World Fair, the company presented a brooch. The Empress Eugenie was seduced by this jewel and it is one of these astonishing pieces that was exhibited at Orsay several months ago.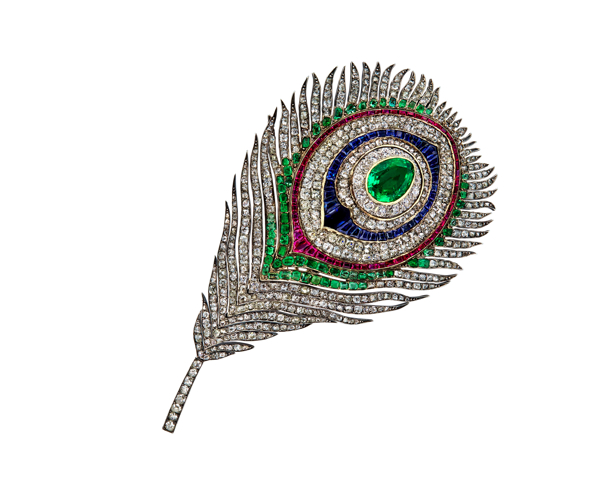 The brooch of the Empress Eugenie. Photo: Mellerio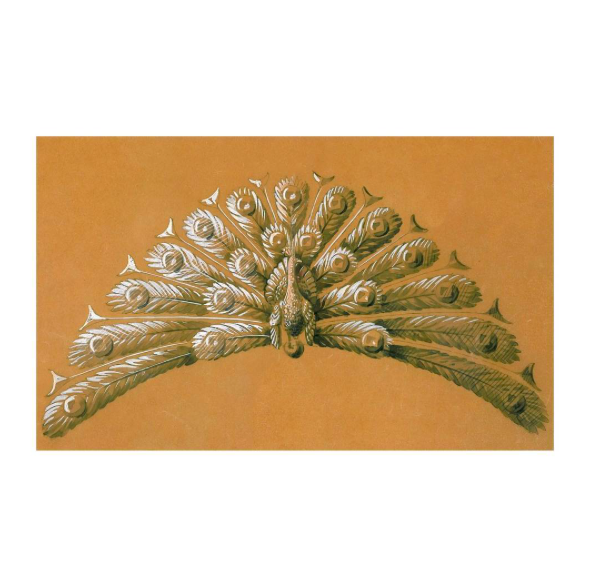 Drawing of a tiara that was made and exhibited at the 1873 Universal Exhibition in Vienna. Photo: Mellerio
During the Art Nouveau period, the company produced many pieces using this motif. At least twenty pieces of jewellery have been identified between 1898 and 1907. The feathers were set with diamonds and the appearance of enamelling allowed for a rendering as close to reality as possible. The company has just added an astonishing dog collar with a peacock feather plate to its collection. Many examples are regularly published on its Instagram account. I can only advise you to follow him!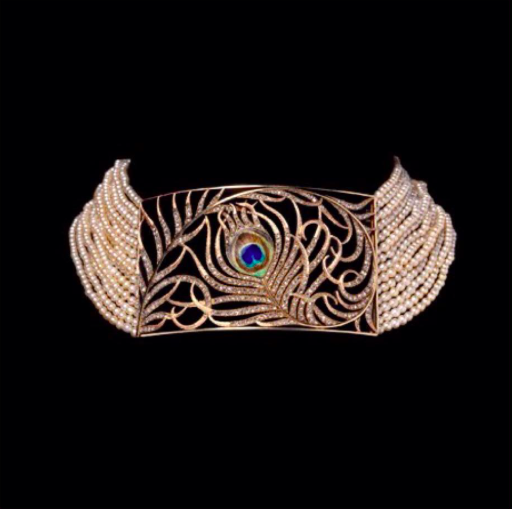 This early 20th century collar has just joined the Mellerio Collection. Photo : Mellerio
See you soon!