On Wednesday 5 July, the weather was rather hot in Paris and it was time to discover the new high jewellery collection created by the Italian designer Giampiero Bodino. The presentation took place at the Ritz, Place Vendôme, in a cosy and cool lounge overlooking the palace garden. The pieces, beautifully staged, were displayed around a miniature garden recreated for the occasion and populated with Mediterranean plants.
Italy was one of the main themes of this last fashion week. The Amalfi Coast for Piaget, the Borromean Islands for Mellerio and, of course, the Mediterranean for Bodino, which for the first time since its creation dedicated a theme to an entire presentation. Called Mediterranea, the collection includes 19 pieces, including necklaces, earrings and bracelets. For the first time, titanium makes its appearance in the creative proposals of the house for a very successful result on the Tesori del Mare set. Another important point is that the stones are much smaller and thus give the pieces more refinement. Only the Barocco set celebrates imposing rubellites with respective weights of 169.88 ct on the necklace and 25.30 ct on the earrings.
The materials chosen offer a palette of interesting colours with confrontations between pink opals and amethysts, blue sapphires, yellow beryls and fire opals. As you will have understood, this is a more sober collection than the previous ones, but it is very joyful. So I'll take you on a discovery of the Mediterranean Sea with the pieces I find the most beautiful.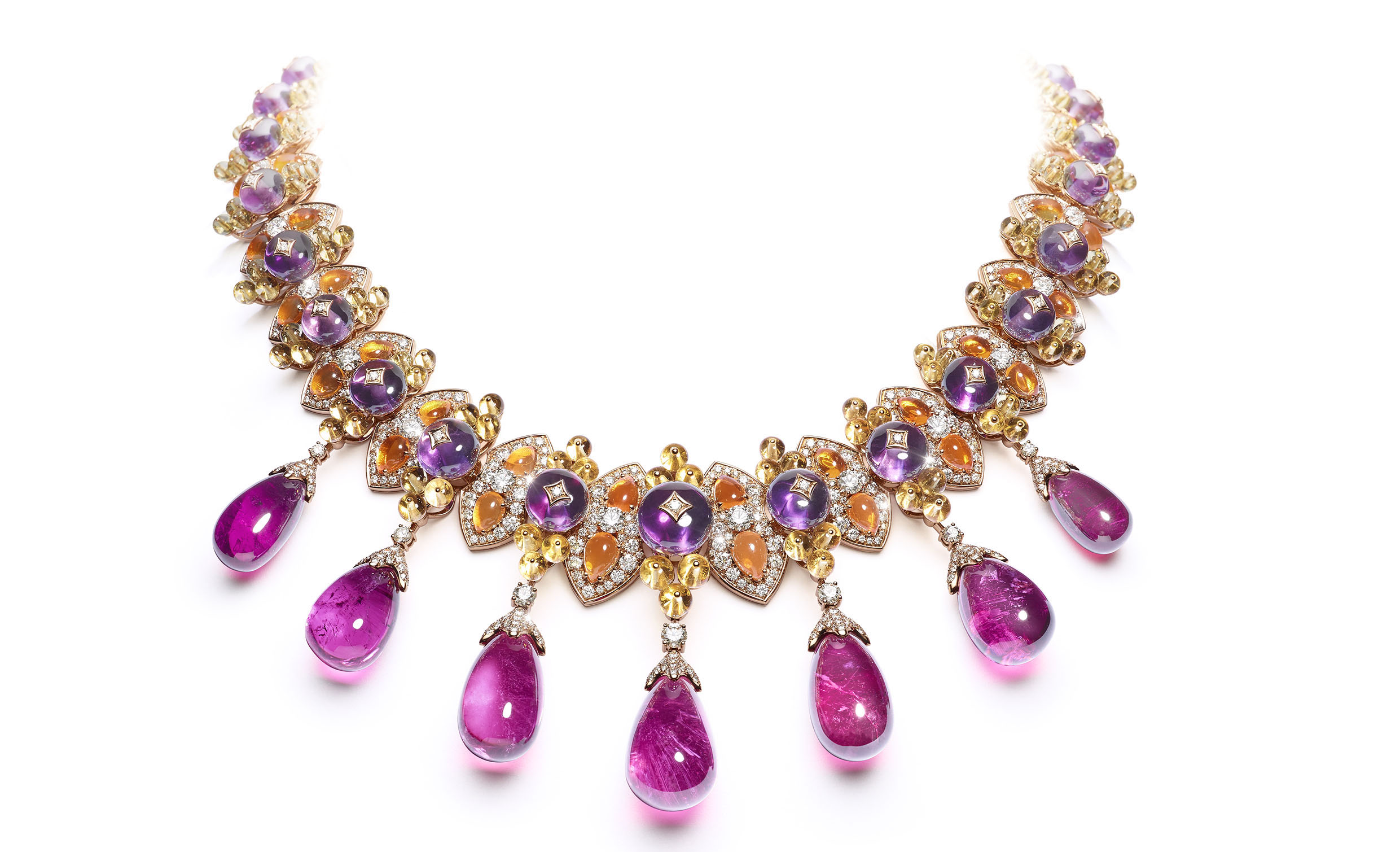 Barocco necklace in rose gold, diamonds, yellow beryls, fire opals, amethysts and seven rubellites (pink tourmalines) for 169.88 carats. Photo: Giampiero Bodino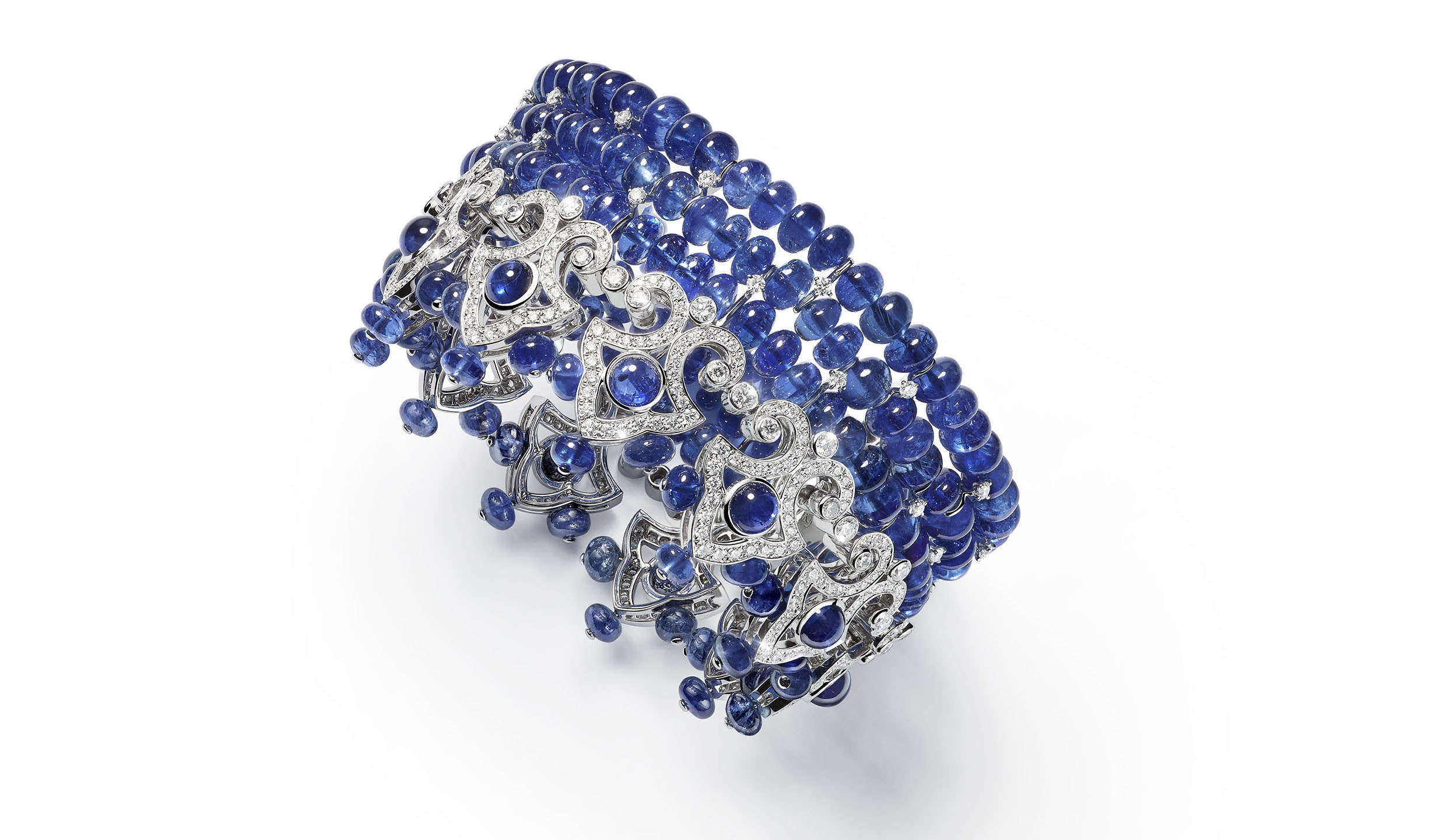 Corona bracelet in white gold, sapphires and diamonds. Photo: Giampiero Bodino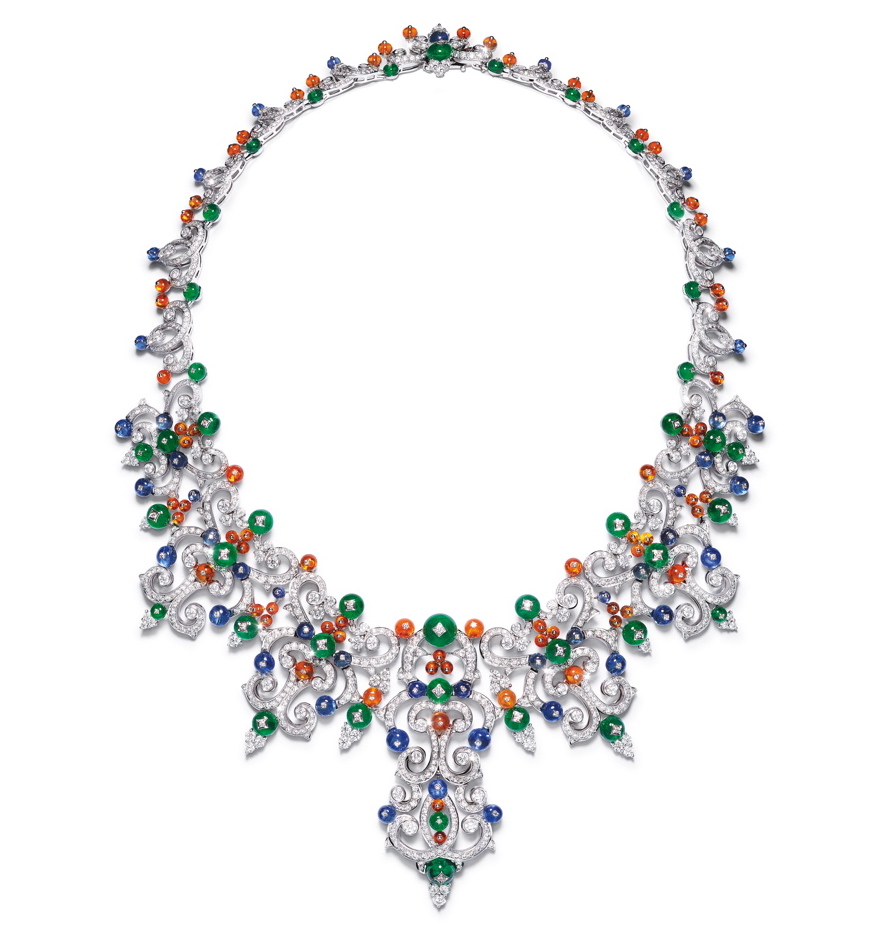 Corona necklace in white gold, diamonds, fire opals, emeralds and sapphires. Photo: Giampiero Bodino
Tesori del Mare bracelet in white gold, titanium, diamonds, coloured sapphires and pearls. Photo: Giampiero Bodino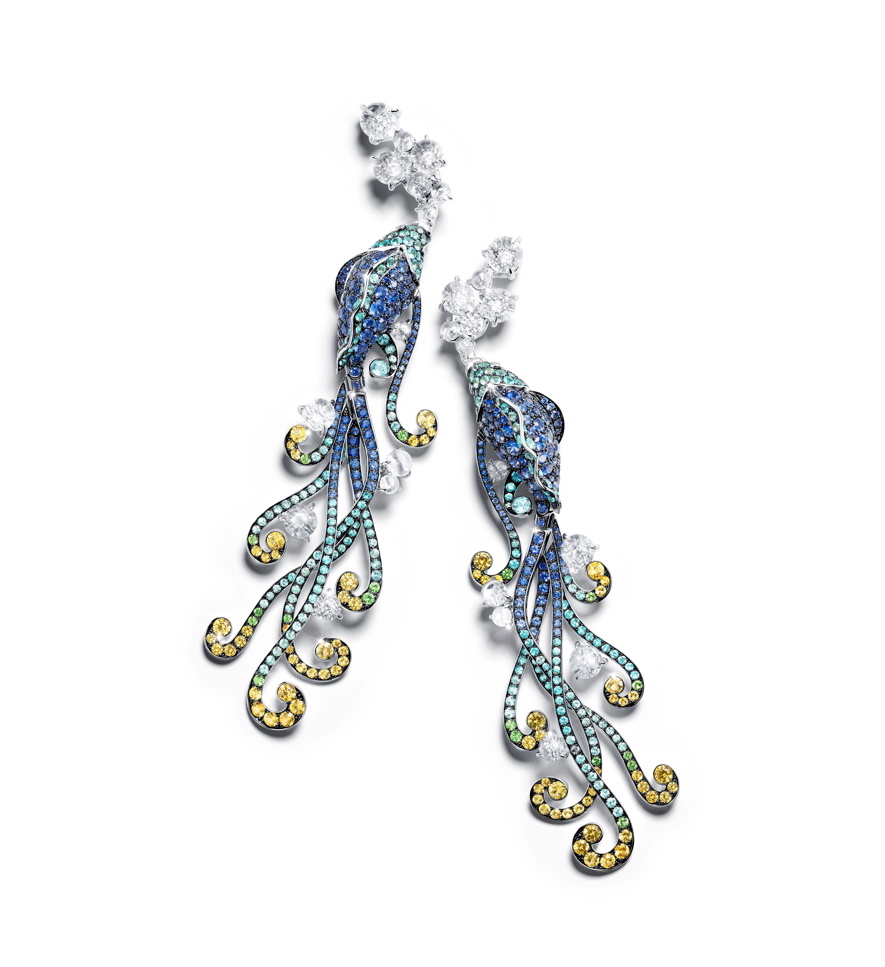 Tesori del Mare earrings in white gold, diamonds, tsavorites, Paraiba tourmalines, blue and yellow sapphires. Rock crystal beads here stylise water bubbles. Photo: Giampiero Bodino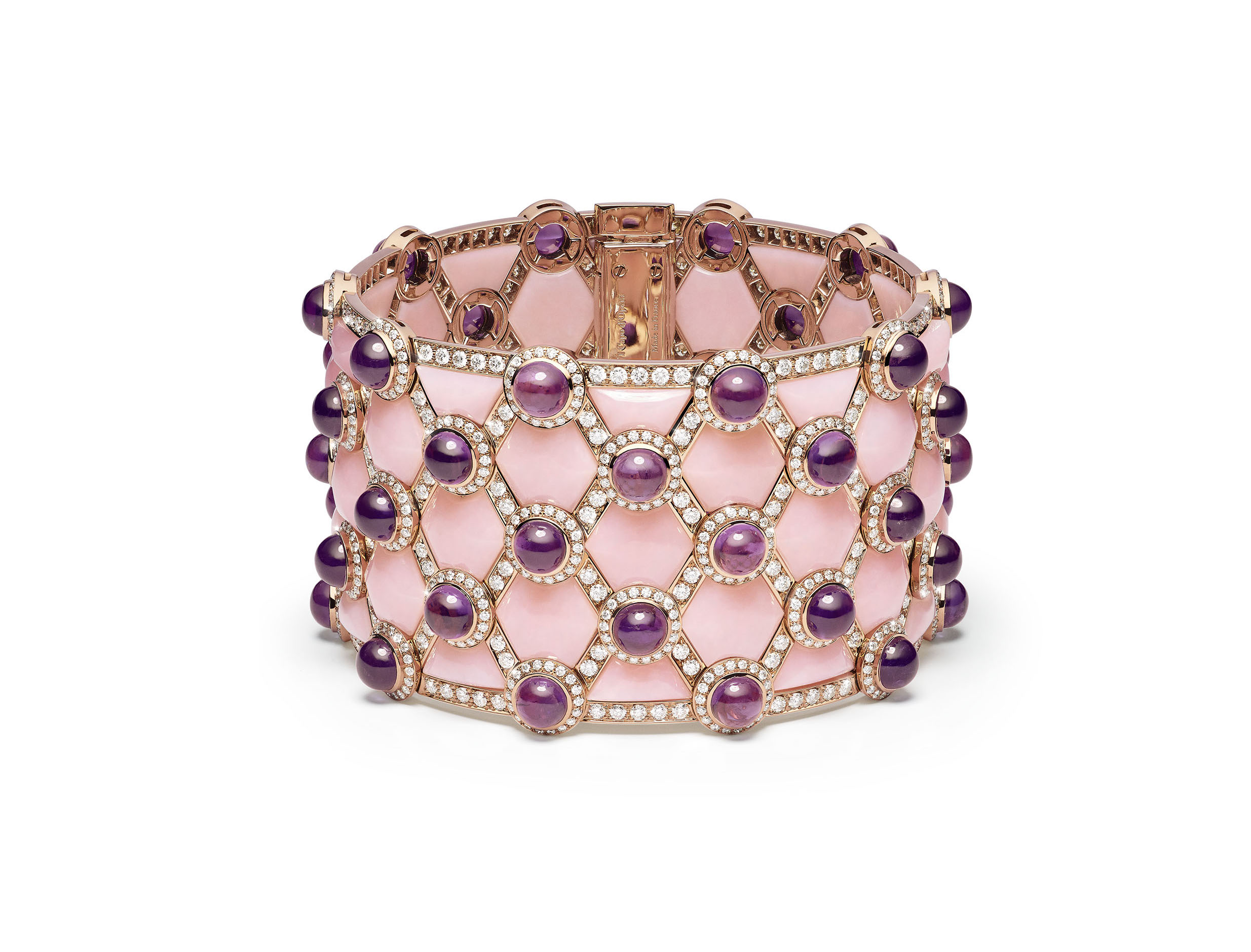 Mosaico bracelet in pink gold, diamonds, pink opals and amethysts. Photo: Giampiero Bodino
See you soon!