Some collections are more moving than others, but some are also very important for what they tell us about French history. When the Mallié-Arcelin auction house contacted me a few days ago to present me with some of the lots they will be selling on 10 November at Le Meurice, it seemed obvious to me to share them with you. Indeed, among a rich catalogue of photos and objects, there are about ten pieces of jewellery that belonged for the most part to King Louis-Philippe and most of which were unknown because they were kept in the family home.
It was the descendants who decided to reorganise the collections and to dispose of certain items, in particular Prince Adrian Philip of Bourbon of the Two Sicilies and his younger brother Gregory. But before presenting you the pieces that I find the most astonishing, I propose to take you back to our French history. The story actually begins with Prince Gaëtan de Bourbon des Deux-Siciles, grandson of the Duke and Duchess of Vendôme, and father of Princes Adrian and Gregory. The latter had left England after the First World War after serving in the Royal Navy with HRH the Duke of Edinburgh. This departure limited the links with the European branch , but he retained strong links with his mother, Princess Marie-Louise d'Orleans, who was herself directly related by descent to King Louis-Philippe, who reigned in France between 1830 and 1848.
If you are interested in the history of this branch of the Orleans family, I can only recommend reading the catalogue for the touching family memories told by Prince Adrian himself. I personally enjoyed reading this account and I suggest you discover the jewels that I like the most.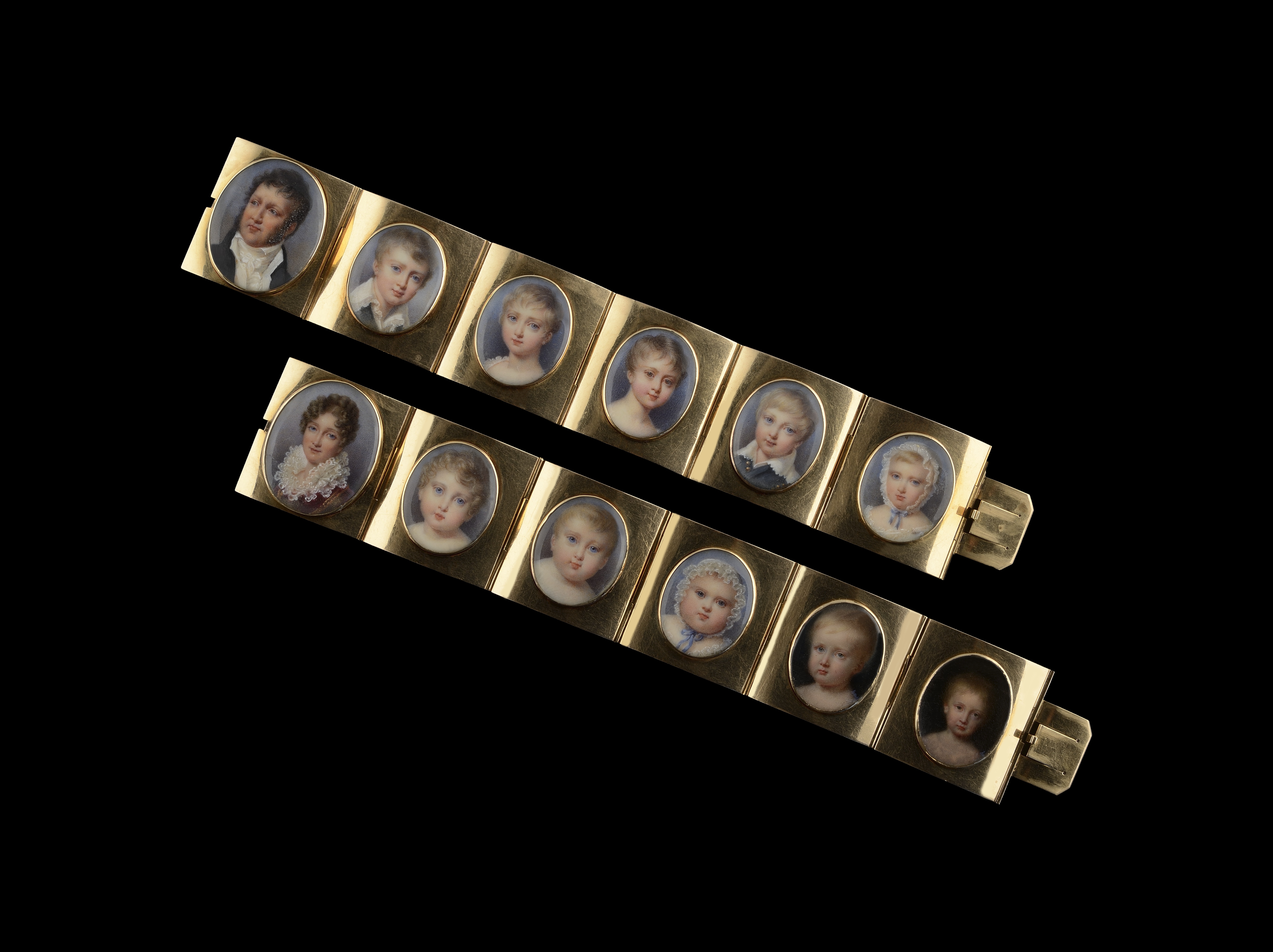 Lot 1: A rare set of two gold bracelets presenting twelve portraits on ivory representing Louis-Philippe d'Orléans, his ten children and his sister Madame Adélaide under the restoration. Signed by the jewellers Mellerio dits Meller and made around 1825, these two bracelets are unique as they are the only ones known representing the King and his children. 
The first bracelet represents the portraits of Louis-Philippe d'Orléans under the Restoration, around 1825, when he was still only Duke of Orléans. His first five children are recognisable, namely: Ferdinand-Philippe, future Duke of Orleans born in 1810, Louise, future Queen of the Belgians born in 1812, Marie, future Princess Alexander of Wurtemberg born in 1813, Louis, future Duke of Nemours born in 1814, and Françoise born in 1816 who died at the age of two. The second bracelet is decorated with the portraits of Madame Adélaïde, sister of Louis-Philippe d'Orléans, and of his last five children, namely: Clémentine born in 1817, François, future Prince of Joinville born in 1818, Charles born in 1820 who died at the age of eight, Henri, future Duke of Aumale born in 1822 and Antoine, future Duke of Montpensier born in 1824. It isknown from the house archives that Queen Marie-Amélie ordered other bracelets of this type, a pair of which were presented to Queen Victoria and are now in the Britishcollections . Estimated at between €6,000 and €8,000. Photo: Mallié-Arcelin.
Lots 3 and 4: The first gold bracelet represents Queen Victoria. It was offered by the sovereign to her cousin the Duchess Victoire de Nemours. A delicate work attributed to the portraitist Henry Pierce Bone and made by the jeweller Rundel, Bridge & Co., whose many other similar works are held in London in the Royal Collection. Estimate €4000-6000. The second bracelet is a French work and represents Louise Marie d'Orléans, Queen of the Belgians. It comes from the collections of the Duchess of Nemours. It was made around 1840. Estimate between 3000 and 5000 €. Photo: Mallié-Arcelin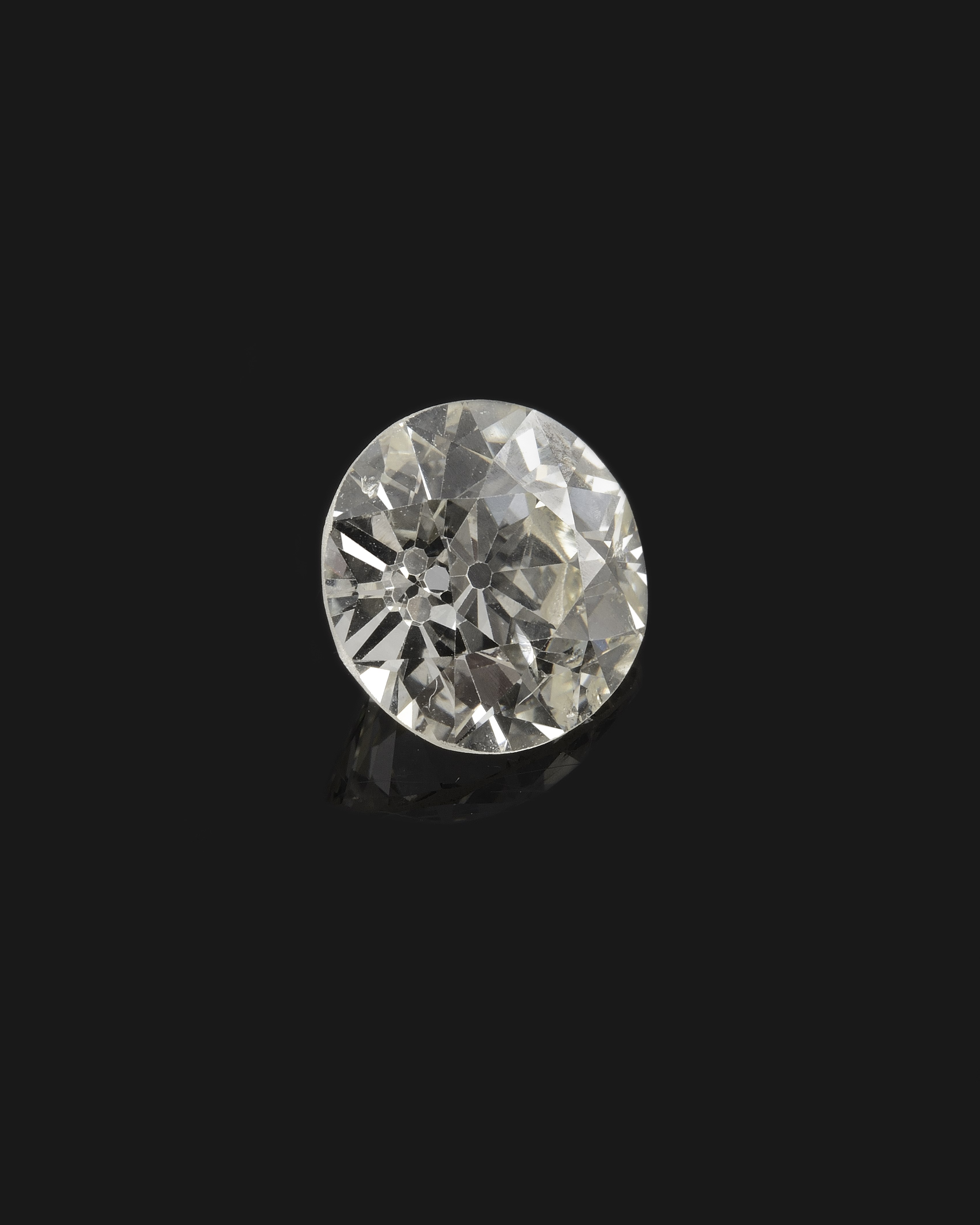 Lot 9: If I mention lot 9, it is because of its provenance. This one comes from Queen Amélie d'Orléans who was the last Queen of Portugal. It is a beautiful old cut of 3.10 carats offered with its certificate from LFG Paris. Estimate between €5000 and €7000. Photo : Mallié-Arcelin
See you soon!