From 9 to 22 November, Christie's will be auctioning a set of 130 gold boxes and ornamental stone boxes from the Bayreuth Collection, a private collection built up over the last forty years and comprising remarkable pieces from the 18th and 19th centuries. Box lovers, this auction is for you!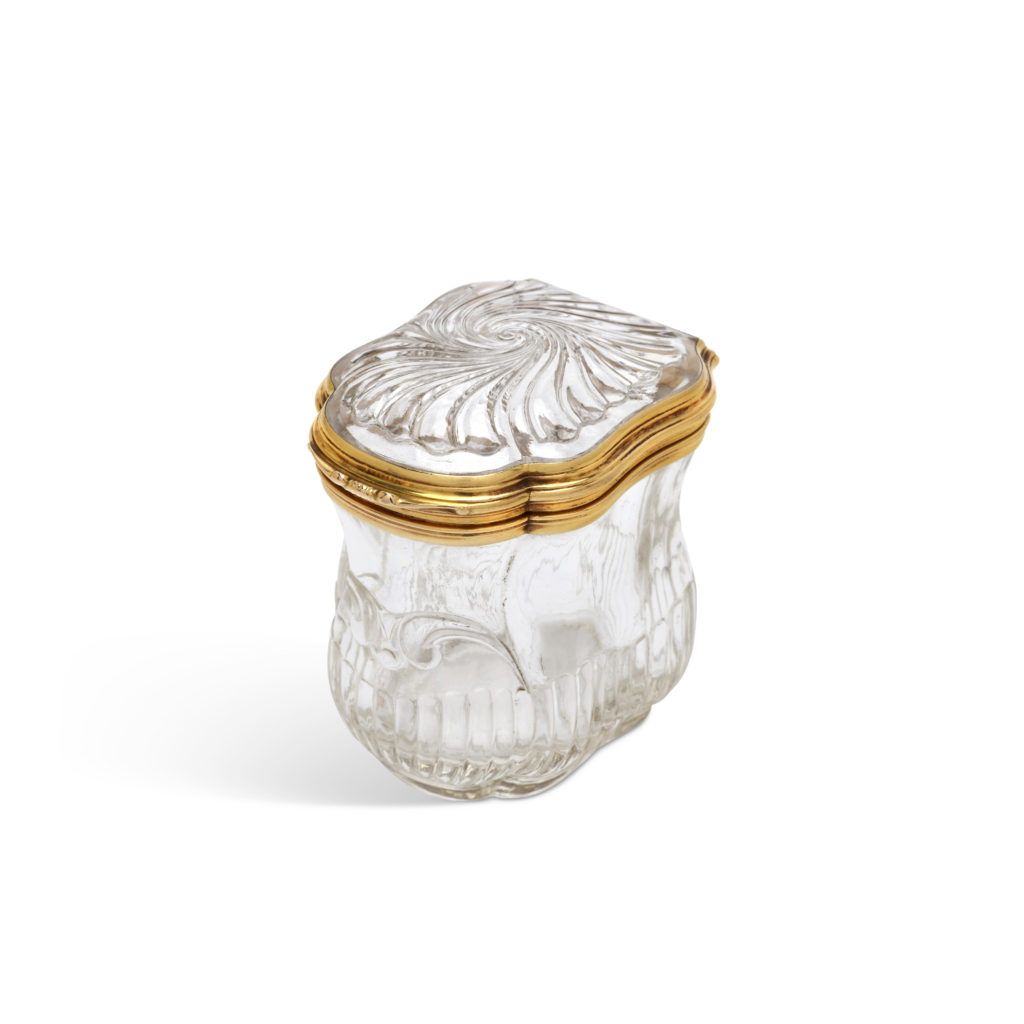 I've been neglecting boxes for a long time. However, my interest in them has grown considerably in recent years. So when Christie's invited me to Paris to preview this collection and talk to the expert in charge of the sale, the fascinating Isabelle Cartier-Stone, I went with all my curiosity for a subject I don't master as well as jewellery. And I was not disappointed!
The Bayreuth collection is the fruit of over 40 years of tireless research. A first auction in July 2023 (again at Christie's) in London saw the sale of the goldsmith's and silversmith's pieces and a few boxes. But the heart of the collection, the boxes, made up the second sale.
The collection is entirely coherent, yet highly eclectic. Hard stone, tortoiseshell, piqué, enamel, lacquer – there's something for everyone. And that's the charm of this collection, for which I had the pleasure of asking a few questions of the collector behind all these miniature marvels.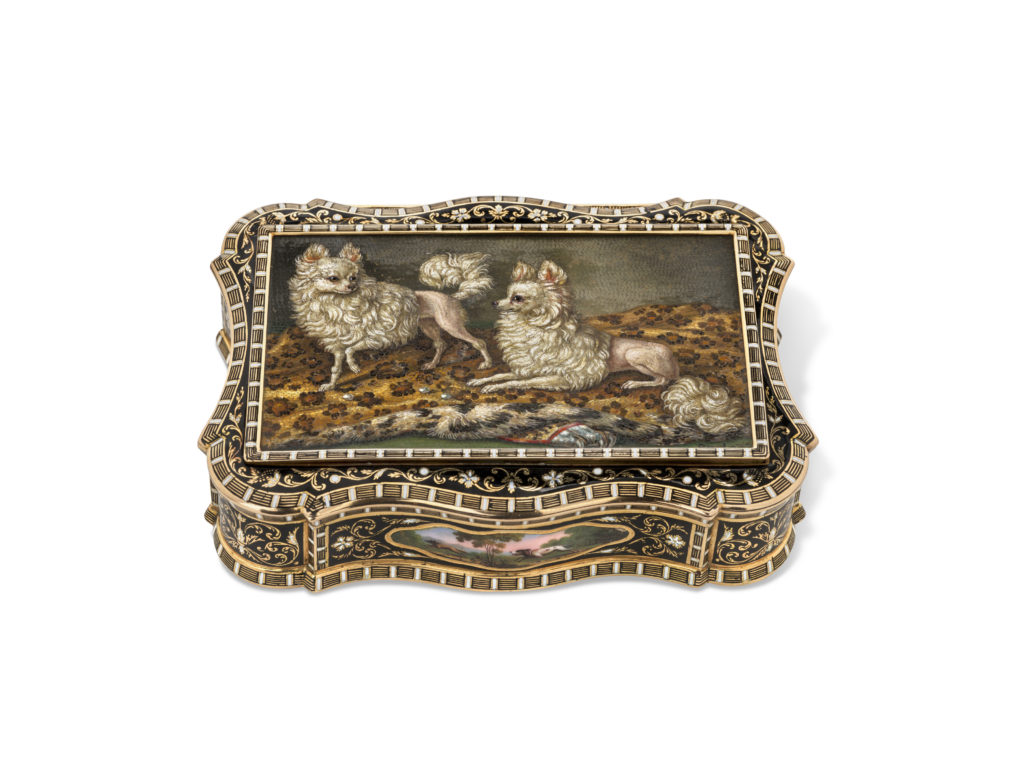 "Above all, it was passion and curiosity that guided me! This collection has given me the opportunity to make some unforgettable encounters with dealers, specialists and curators. What struck me in all these boxes was the quality of the work of these silversmiths, their inventiveness and, sometimes, their provenance", he says in his preamble.
And it has to be said that the selection made by the man who acquired them brings to light a large number of highly reputed goldsmiths' workshops. These include Johann Georg Aigner, Pierre Drais, Noël Hardivilliers and Daniel Gouers.
The presence of Daniel Gouers' signature in the sale is an opportunity to return to the presence of the three remarkable lacquer boxes in the collection: "Each box has its own story, but also represents a moment in my life. All of them are unique to me and have their own importance. If I had to choose one, it would undoubtedly be the lacquer box by Daniel Gouers dated 1733. This box seems to me to be unique in the corpus of lacquer snuffboxes, firstly because it is a lacquer made in France, very early in the history of lacquer in France and the history of the encounter between Europe and Asia. It is also a material that was highly prized in the 18th century, and the privilege of kings and aristocrats."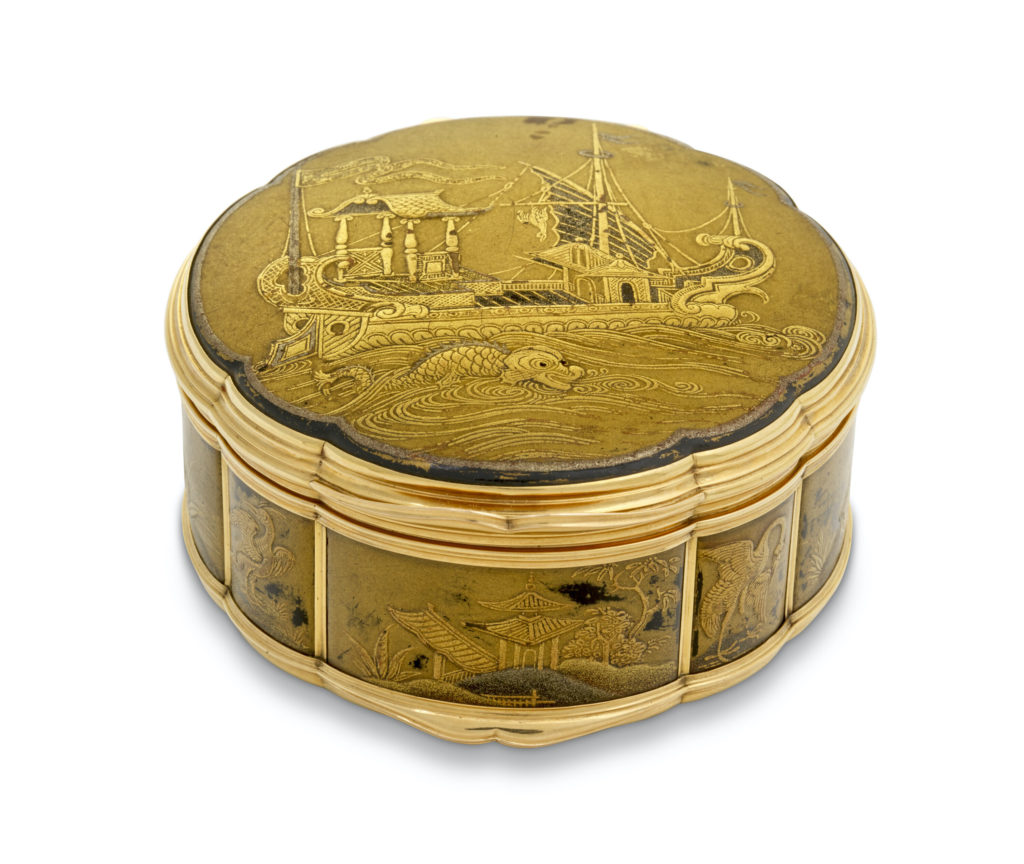 Among my favourite pieces are those in ornamental stones of German origin mounted in Hanau in the early 19th century, and the Herbier pendant, which I find particularly adorable. But for our collector, one of the most striking pieces will be the one that sparked off his passion:"My first purchase was not a gold object but a silver one, a small vinaigrette bought at auction from the contents of a house in the English countryside in the early 1970s. And I kept it!" he adds mischievously.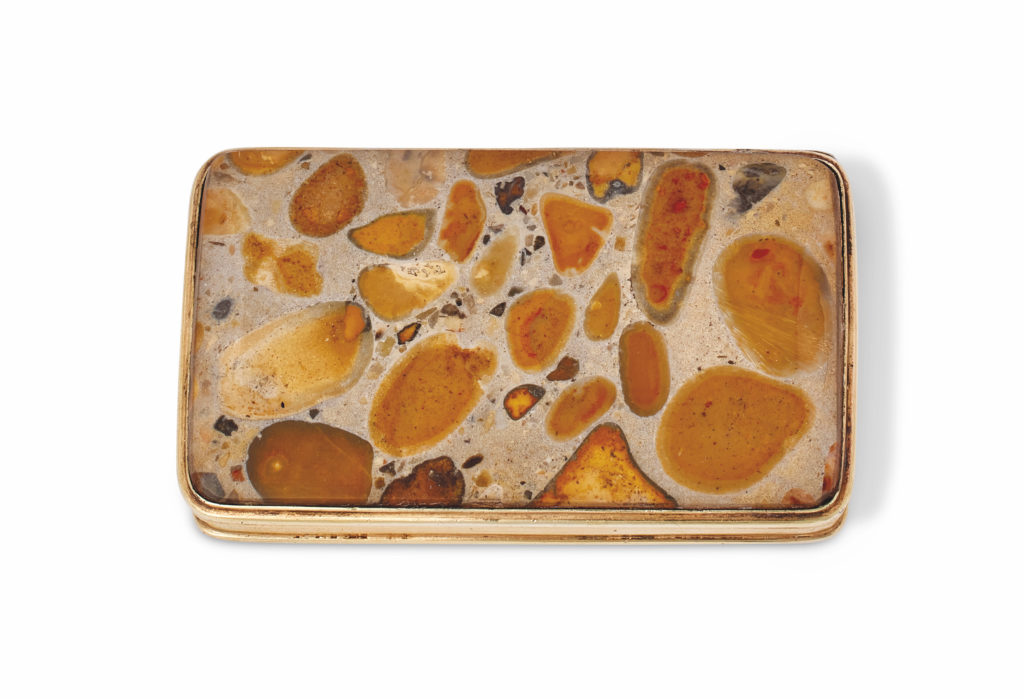 Finally, there are the boxes that are not in the collection. "I have no regrets. I often bid against Arthur Gilbert, the greatest collector of gold boxes from Los Angeles, but his collection is now on display at the Victoria and Albert Museum and I can go there every day. Having said that, I also really appreciate that these marvellous boxes are now accessible to everyone
And that's exactly what I would wish for all these boxes. Because they are so beautiful that they deserve to be visible to the general public for a long time to come. So if you can't see them in a museum window, you can take advantage of the public exhibition taking place in Paris from 14 to 21 November from 10am to 6pm. And it would be a real shame to miss out on such a wonderful opportunity to see and handle all these marvels!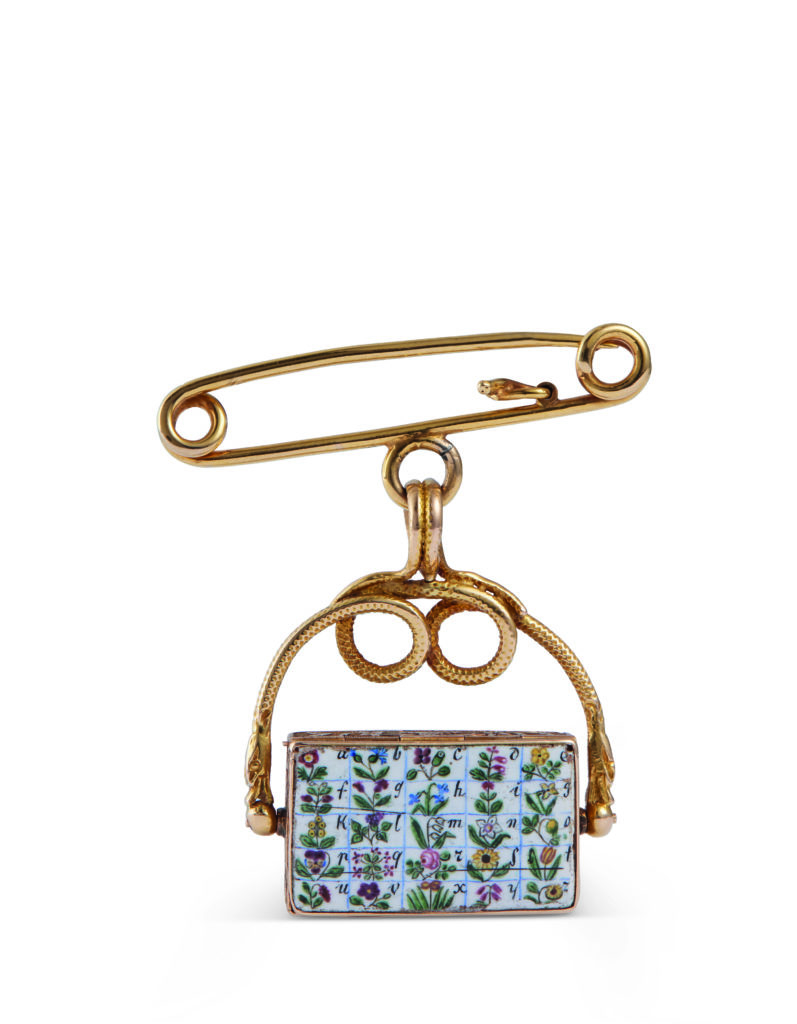 See you soon!