If there is one presentation I never want to miss during each fashion week, it is that of the Geneva-based designer Suzanne Syz. There is an energy and humour in her creations that can hardly be found anywhere else. And yet, the materials used are particularly technical and precious, and the stones – rare and atypical – are there. But this is something else. Suzanne offers contemporary jewellery, sometimes provocative, sometimes more classic, but always unexpected.
Breaking Rule ring in gold and 13.36 carat pink tourmaline. Photo: Suzanne Syz
This new collection, which features a large number of new pieces, is based on coloured aluminium, astonishing gems such as an orange tourmaline weighing over 40 carats, a type IIA diamond weighing almost 6 carats and two rough spessartite garnets weighing over 47 carats. A set bubbling with frank colours, both from the stones and from the enamel that enhances several pieces. As for the use of aluminium, the anecdote lends itself to a smile because the craftsmen who make them are not originally specialised in jewellery but in painting metal and car bodies. They had to adapt their tools and techniques to meet this surprising demand and the result is truly pleasing. A special mention for the Wrap it up rings and earrings which are as cheerful as their creator!
Wrap it up ring in turquoise aluminium, rose gold and diamonds. Photo: Suzanne Syz
Born to be daring earrings in white gold, silver and enamel, 2 slice diamonds for 8 carats plus 2 others for 5.67 carats, spinels and diamonds. Photo: Suzanne Syz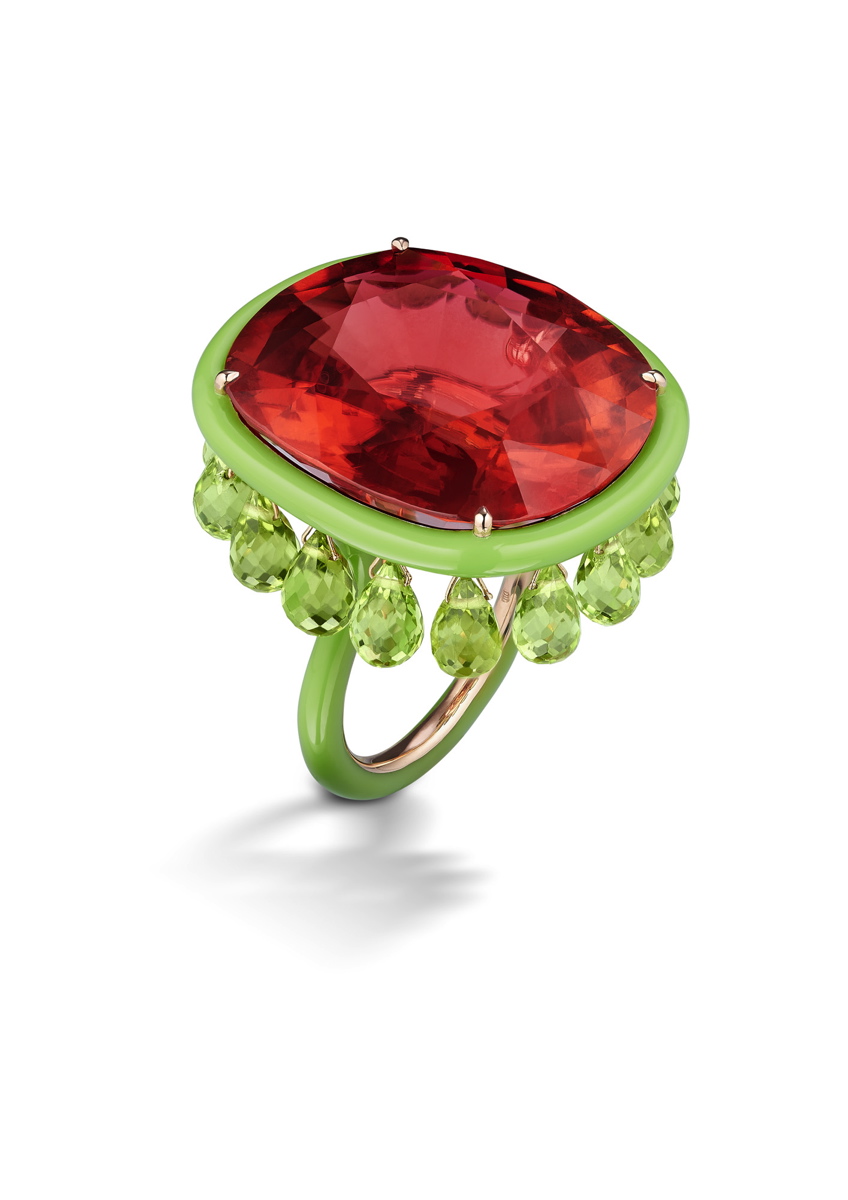 Ring in pink gold, silver and enamel set with peridots and a rare orange tourmaline of 40.66 carats. Photo : Suzanne Syz
Edisson's enlightment earrings in white gold, aluminium and diamonds. Photo: Suzanne Syz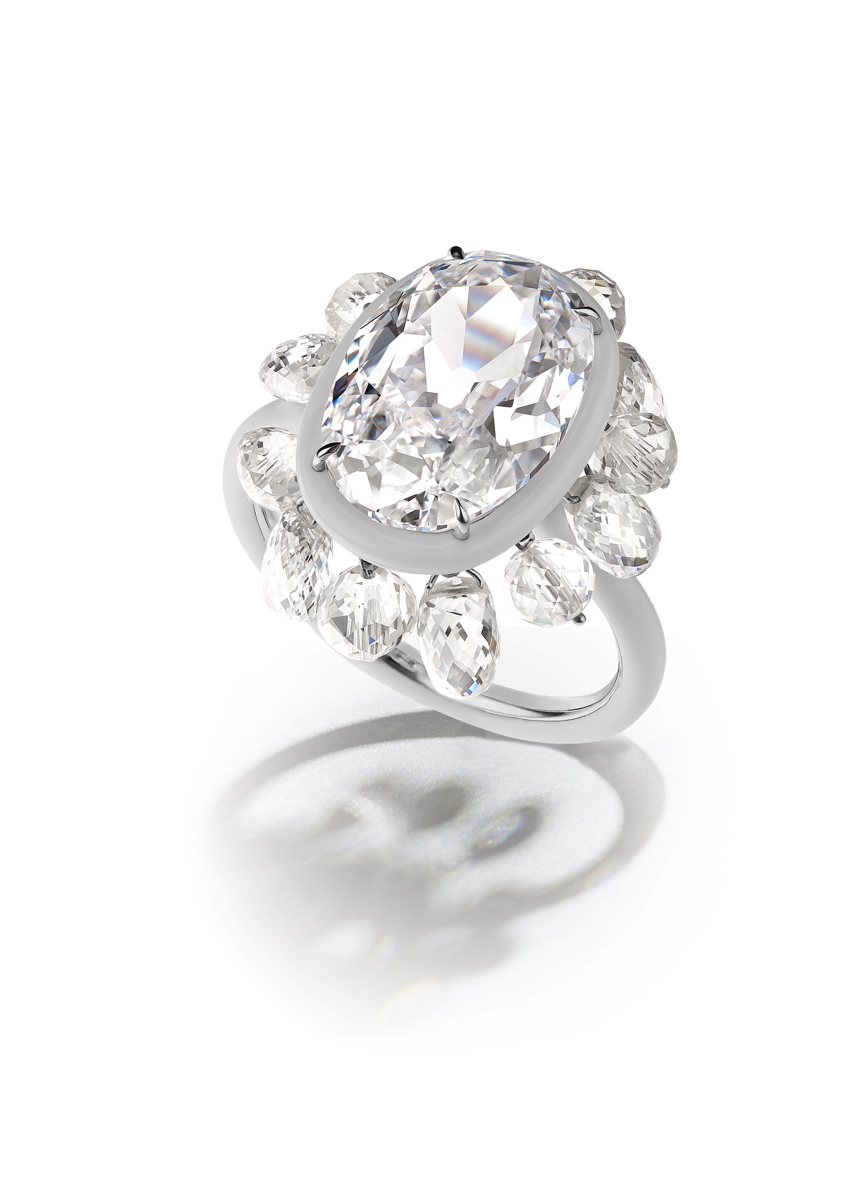 Unconditionally diamonds ring in white gold, enamel and diamonds including a 5.46 carat type IIA centre, certified by the GIA. Photo: Suzanne Syz
Hello it's me earrings in aluminium and rose gold set with diamonds. Photo: Suzanne Syz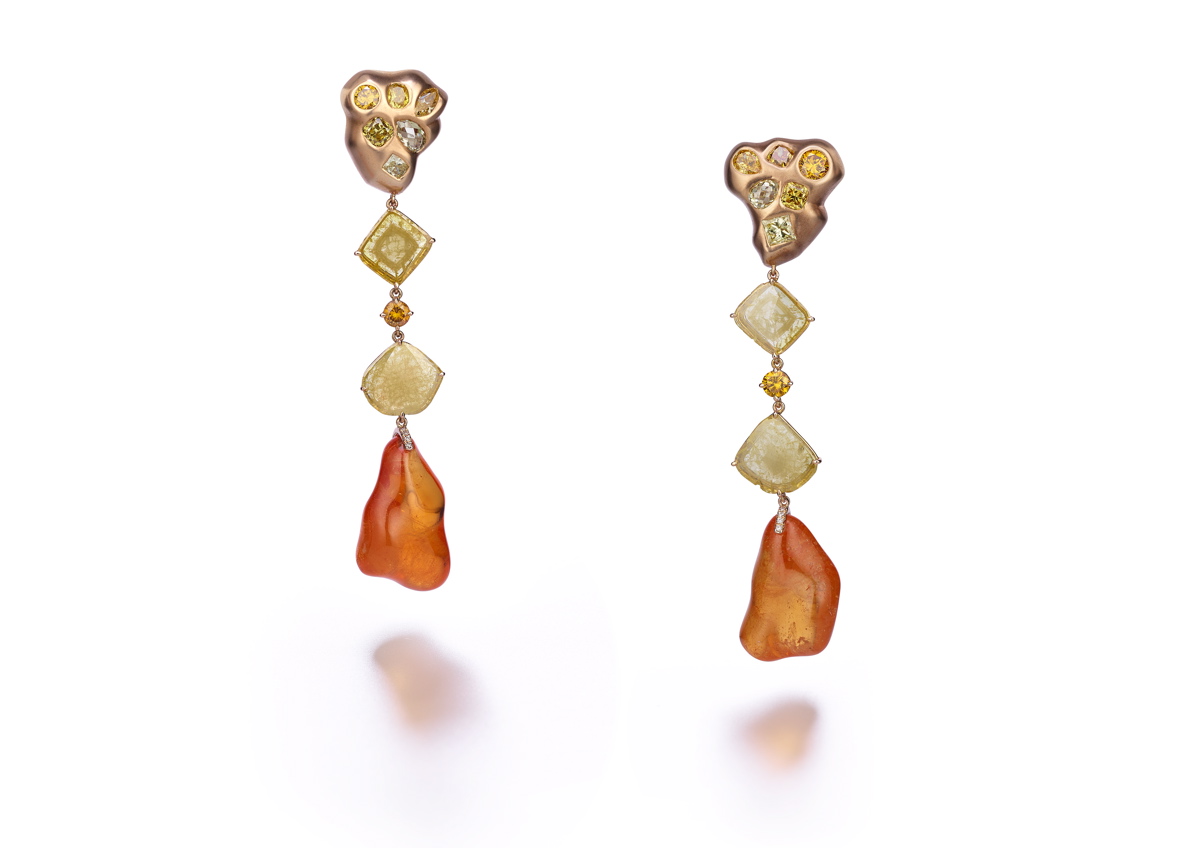 Time to shine earrings in rose gold and bronze, colourless and coloured diamonds and rough spessartite garnets for 47.48 carats. Photo: Suzanne Syz
See you soon!
Cover photo: Pop series NO earrings in aluminium, rose gold and diamonds. Photo: Suzanne Syz