It's been a few weeks since the end of Fashion Week and we are already looking forward to the one that will take place in a few months, in July 2018. The last few days were spent, among other things, reading, deciphering and comparing the various presentations. Then Tucson arrived. I read with interest some of the articles about the stones that created demand among the vendors. I was not surprised to find garnets, spinels, tourmalines… This is not new and for some seasons now, these stones have been regularly on the front of the market. At the same time, their extraction does not necessarily work like that of other gems, like diamonds for example, so you have to watch out for the arrival of new and beautiful finds which can create a surprise but also a trend. That said, it is preferable to stockpile when you can because these stones come and go according to the discoveries of "pockets" and deposits. Moreover, these stones were well present on the last pieces seen in January.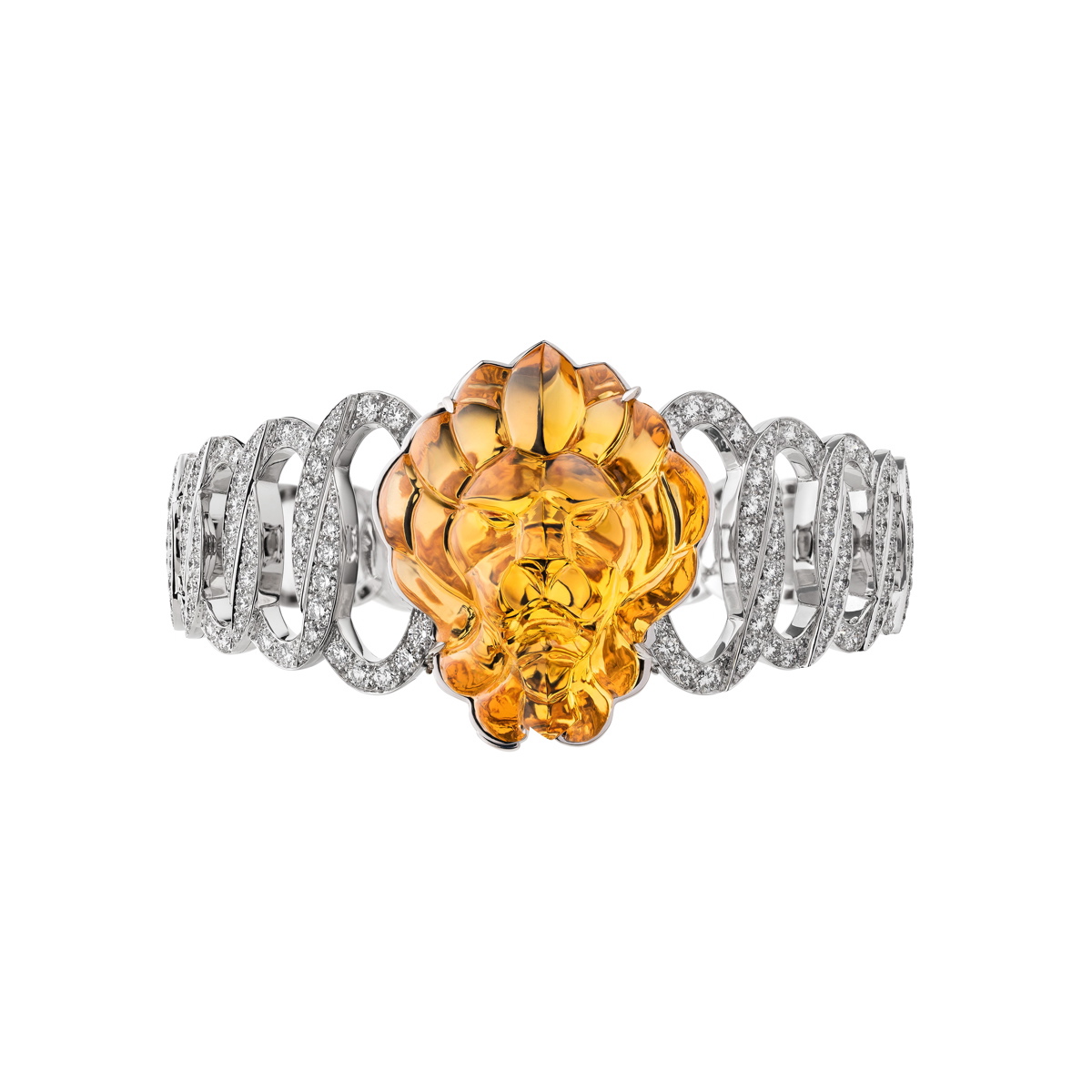 LES ETERNELLES by CHANEL, L'ESPRIT DU LION BERYL SECRET watch in 750 white gold set with 37.41 carats of sculpted yellow beryl and 541 brilliant-cut diamonds. Photo : Chanel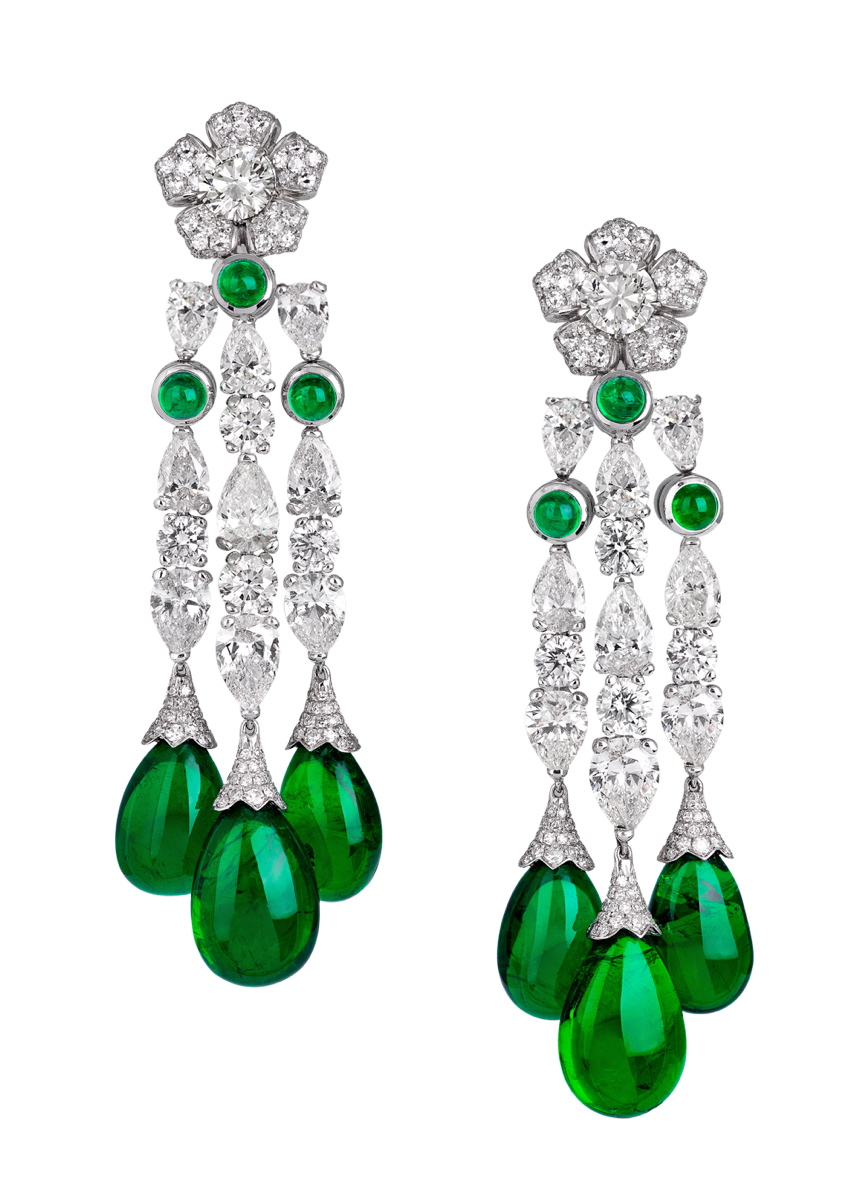 Earrings in white gold, diamonds and no oil emeralds for 52.67 carats. Photo: David Morris
But it was something else that caught my eye. A few stones set here and there that made me think that maybe something was up. Beryls, not in large quantities, but beryls almost everywhere and in everyone. Oh yes, I know, this name may sound "barbaric" when you are neither a gemologist nor interested in stones. I'm coming to that!
Earrings "Cachette béryls verts" in white and yellow gold, diamonds and green beryls. Photo: Dior Joaillerie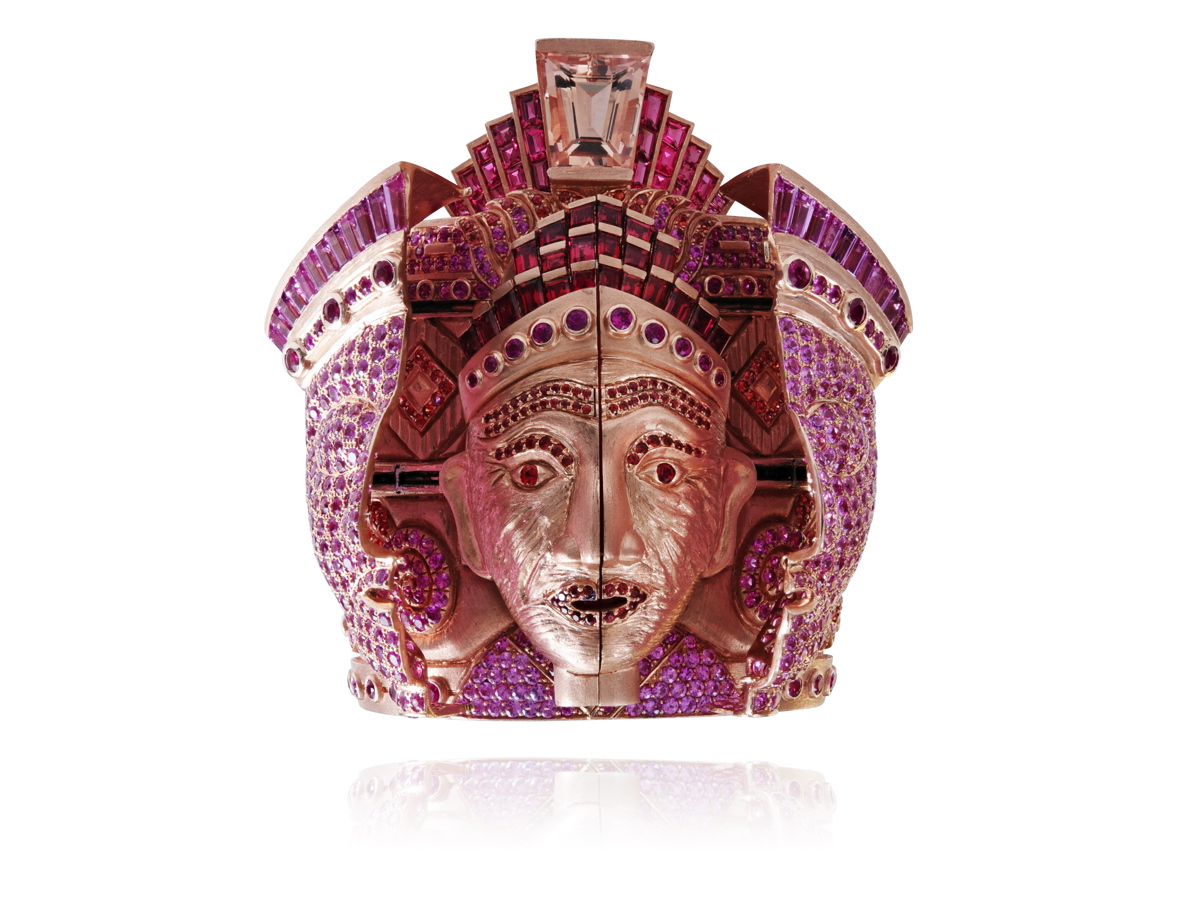 If there's one piece that absolutely must not be missed, it's the bracelet – the masterpiece of the collection – which offers a reading on different levels with an opening mechanism that progressively reveals three faces, the last of which is sculpted in a particularly uniform rhodochrosite. The bracelet is set with spinels, coloured sapphires and a morganite that dresses the headdress of the Inca god. Photo: Lydia Courteille
Beryl is actually a mineral species of the silicate group. It has the slightly complicated chemical formula Be3Al2Si6O18 in which a myriad of chemical elements are grafted that will modify its colour. It is not a question here of making you a course of gemmology, I reassure you! But if you find chromium and vanadium in it, you will get an emerald; if there is iron, you will get heliodores; finally if you find manganese in it, it will be a red beryl also called bixbite….etc. But I could have told you about aquamarine, maxix beryl and green beryl (which is not an emerald). It can even be colourless.
White gold, diamond and bixbite ring, 2.32 carats. Photo: Caratell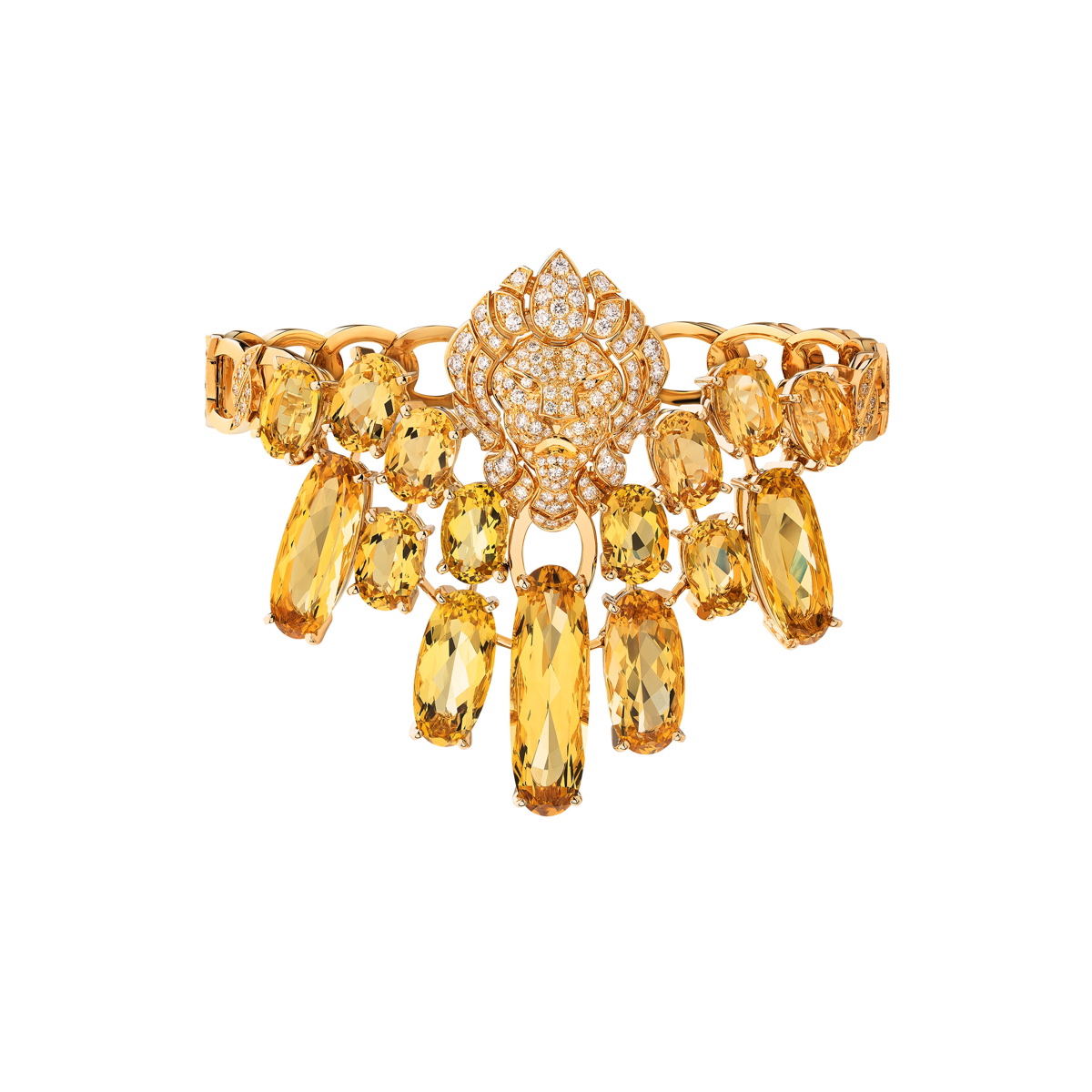 Dazzling" bracelet in yellow gold 750 set with 15 oval-cut yellow beryls for a total weight of 31.65 carats and 220 brilliant-cut diamonds. Photo: Chanel Joaillerie
Since then, of course, I have seen beautiful emeralds at Chopard and David Morris, morganites at Lydia Courteille, remarkable heliodores at Chanel (the house is often ahead of its time and so much the better!), bixbites at Caratell and green beryls at Dior… I am looking forward to July with a certain greed. Is this a flash in the pan or a trend that is taking root? We'll know in a few months!
Earrings in white gold, diamonds and Colombian no oil emeralds for 9.55 carats. Photo: David Morris
See you soon!