Le Carré Joaillier is a beautiful event that I am happy to collaborate on for this first edition. Four talented jewellers and a charming location in the 6th arrondissement of Paris for a 10-day ephemeral boutique that will take place from 14 to 24 June 2018 at 5 place Saint-Sulpice. Presentation of this beautiful event that I encourage you to come and discover in a little over a month.
At the origin of the project, four Parisian jewellers who wanted another form of communication to present their latest creations. Far from large or impersonal salons, they decided that a temporary boutique was the perfect solution for them, as they are "in the bedroom" and do not leave their respective workshops often enough. Marc Alexandre, Cetanne, Soligems and Tiber Joaillerie will be the four houses you can find at this first event, which will be held at the Hotel Remanier**** on the welcoming Place Saint-Sulpice.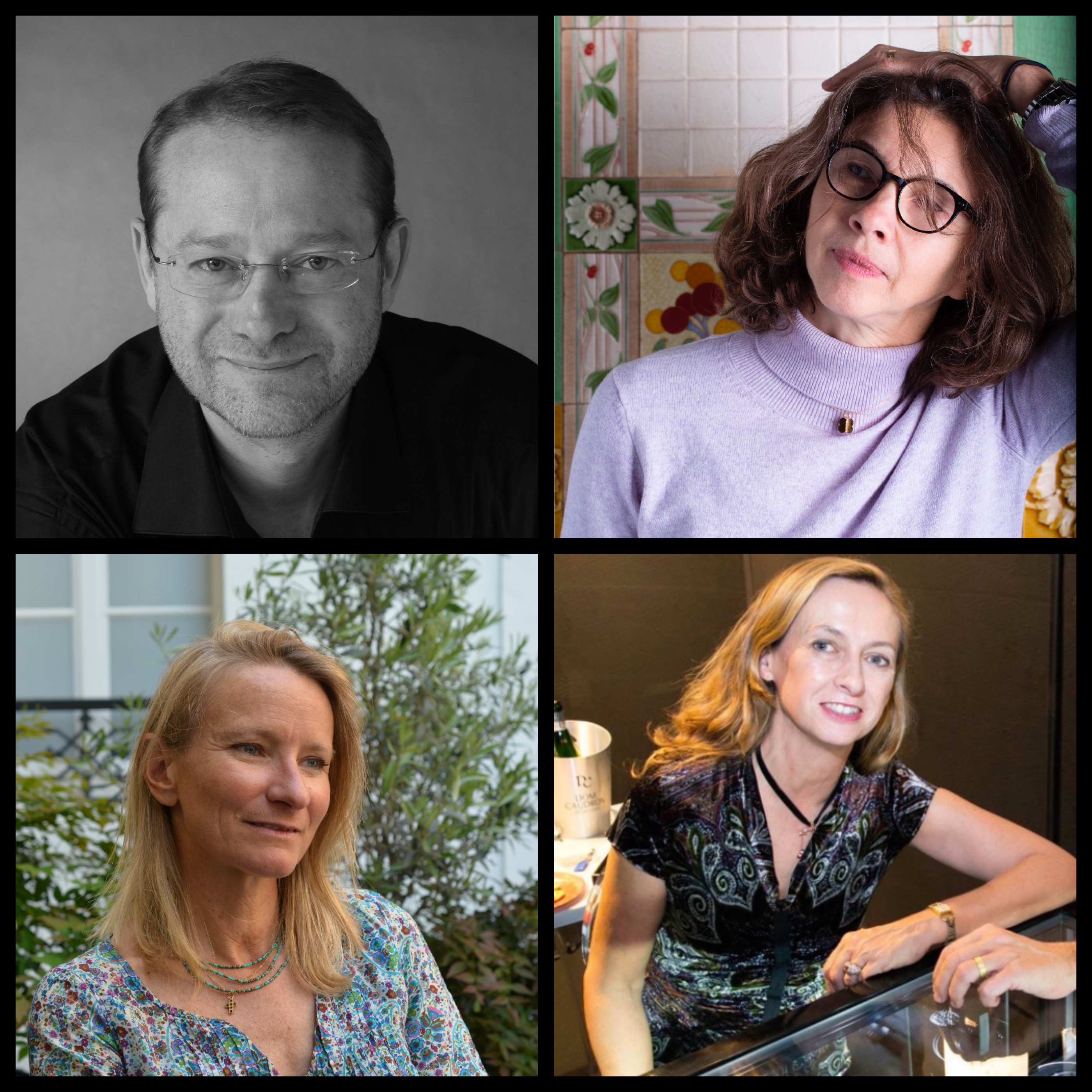 Marc Alexandre, Cetanne, Tiber Joaillerie and Soligems
During ten days, from 11 am to 7 pm, they will welcome you to present their different creations but also the made-to-measure creations they can offer you. All four of them are passionate about gems, and will be able to advise you on the choice of stones and your possible projects. The Hôtel Recamier will therefore be the setting for a presentation that will be as brilliant as it is exciting over the next few days.
You will find on the website portraits of these four jewellers that I am happy to accompany during the month preceding the opening of the temporary boutique and you will be able to follow on social networks(Instagram and Facebook) the publication of numerous photos / news that, we are sure, will make you want to come and discover them and exchange with them!
Ring in white gold, diamonds and gold pearl. Photo : Cetanne
Earrings in white gold, amethysts, tourmalines and aquamarines. Photo: Soligems
Ring in pink gold, diamonds, spinels and green tourmaline. Photo: Tiber Joaillerie
Yellow gold and opal ring. Photo: Marc Alexandre
This intimate first meeting will allow you to get to know more about houses that are committed to the perpetuation of the craft and French manufacturing. A truly beautiful moment not to be missed!
We look forward to seeing you there!