Perhaps Hester Diamond was predestined to collect minerals and stones. And that's without making a bad joke. Her collection will be auctioned on 29 January 21 at Sotheby's. Born on 10 December 1928, she married her first husband, Harold Diamond, in 1950. Her childhood in the Bronx was uneventful, but she already had a passion for art and colour. She spent most of her free time at the Museum of Modern Art.
Slice of the Seymchan Meteorite, Magadan District, Russia (62°54′ N, 152°26′ E). Estimated at $4000-$6000. Photo: Sotheby's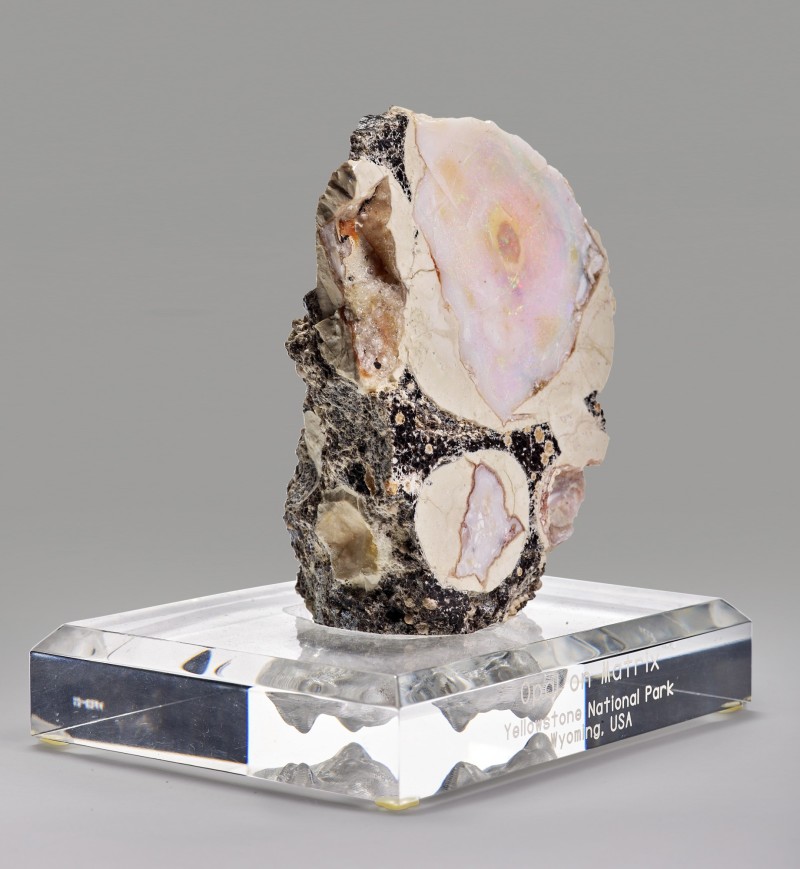 A rare example of opal, sometimes called geyserite, formed in the hot springs of Yellowstone. Estimated at $1500-$2500. Photo: Sotheby's
With Harold, a schoolteacher and later an assistant at the Martha Jackson Gallery, she visited Manhattan museums and galleries relentlessly. In 1959, Harold acted as an intermediary for the sale of a Henry Moore sculpture. The Diamond couple decided to leave their unsuitable professional lives and devote themselves to art. This was the beginning of an adventure that would last until Hester's recent death on 23 January 2020.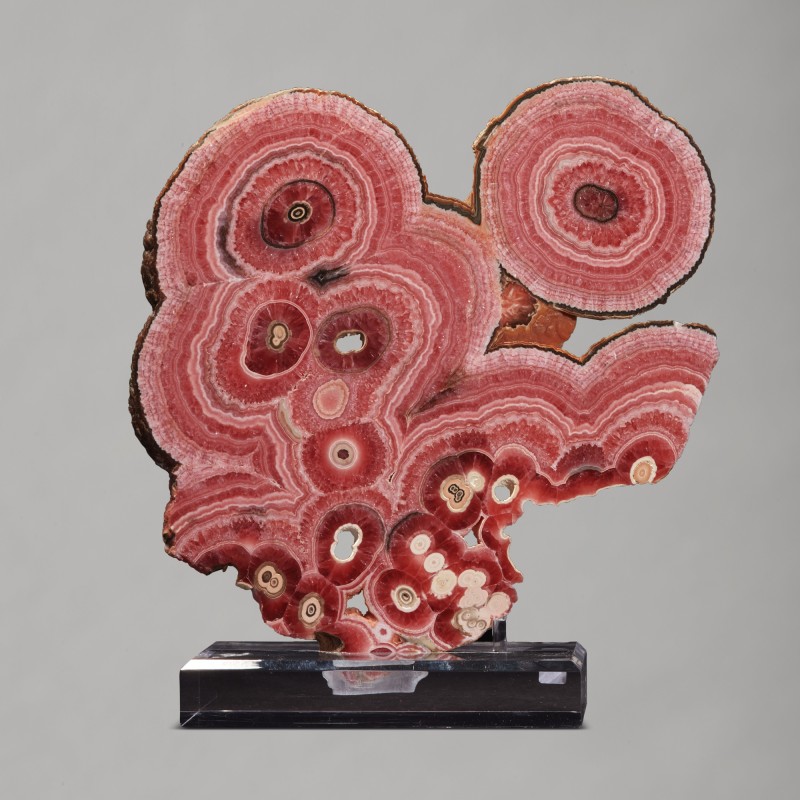 Impressive specimen of rhodochrosite. Capillitas Mine, Andalgala, Catamarca, Argentina. Estimate $4000-$6000. Photo: Sotheby's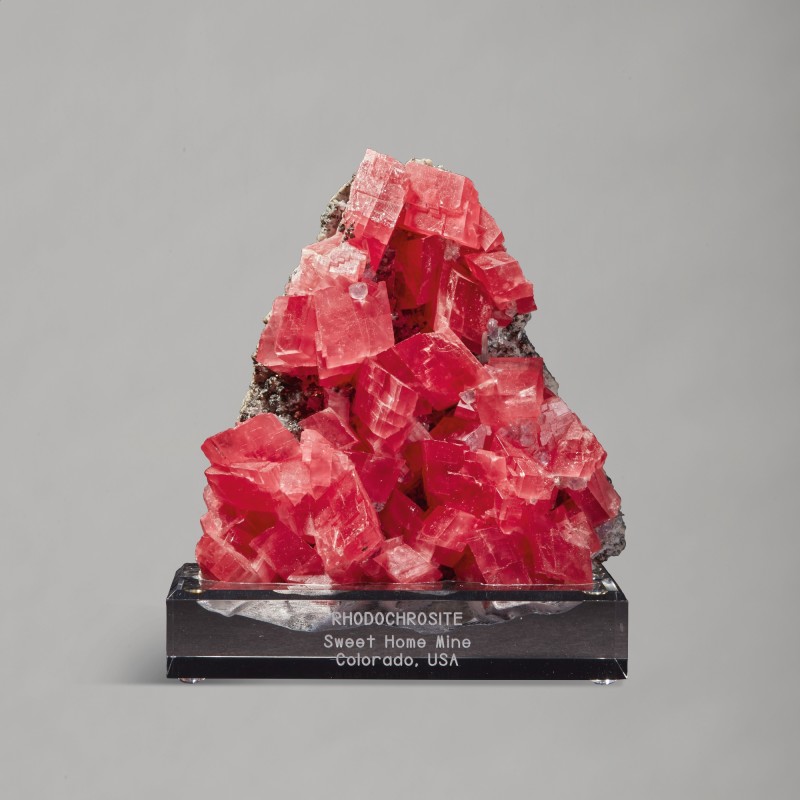 Rhodochrosite. Sweet Home Mine, Alma park County, Colorado, USA. Estimate between 8000 and 12000$. Photo: Sotheby's
Both art dealers known for their unfailing discretion, they would gradually build up an impressive collection of Picasso, Fernand Léger, Mondrian, Constantin Brâncuși, Mark Rothko and William de Kooning, among others. After Harold's death in 1982, she turned her attention to the Great Masters and, as a result, accumulated pieces as rare as they were spectacular.
Wulfenite on Mimetite. San Francisco Mine, Mewique. Estimated at $2000-$3000. Photo: Sotheby's
Pink Smithonite. Sinaloa, Mexico. Estimate between $2500 and $3500. Photo: Sotheby's
His mineral collection includes more than 120 specimens, all of them absolutely sublime. Eclectic and colourful, this collection offers rare pieces worthy of the greatest museums. Many collectors are already lining up and prices range from $500 to $30,000. So, if you want to treat yourself, there is still time, the sale closes on January 29, 2021. Go!
Thomsonite. Poonah District, Maharashtra, India. Photo: Sotheby's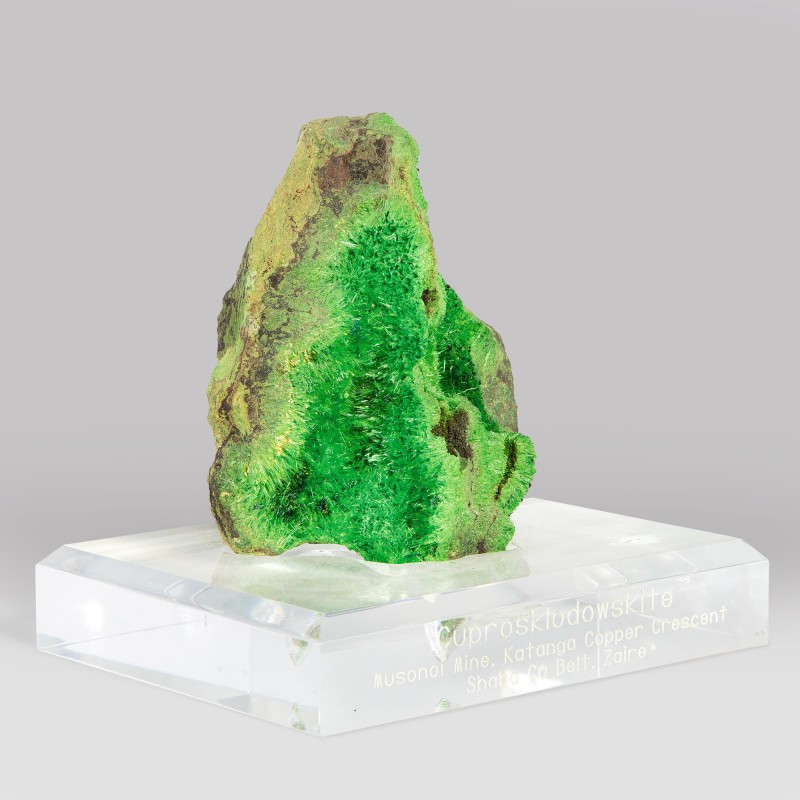 Cuprosklodowskite. Katanga Copper Crescent, Shaba Cu belt, DRC (Zaire). Showing an electric lime colour and needle-like crystallisation nestled back from the matrix. This uranium mineral is formed by the alteration of uranium minerals which gives an intensely vivid colouration. Estimated at $500-$700. Photo: Sotheby's
See you soon!