On 19 November 2013, an important event took place in St. Petersburg: Viktor Vekselberg inaugurated, in the presence of several members of the Russian government, including Dmitri Medvedev, the current Prime Minister, a private museum, located in the Piotr Shuvalov Palace, dedicated in part to the work of Karl Fabergé, jeweller to the imperial court.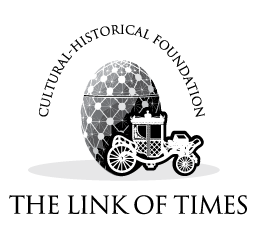 Logo of the Vekselberg Foundation. Photo: The link of times.
While it is estimated that almost 70 eggs were made by the House of Fabergé, 52 are known to have been made for the Imperial House of Russia. But for some of them, the current locations and whether they still exist are unknown. Indeed, eggs were not only made for the Romanov family, but also for Russian noble families who fled during the 1917 revolution. Moreover, many pieces were sold or destroyed by the Bolsheviks.
The fully restored "blue room" houses part of the collection. Photo: Vekselberg Foundation "The link of times".
Nine Easter eggs made by the Fabergé workshops for the Imperial family have returned to Russia and more than 4,000 objects of Russian art have been on public display since December 2013. These eggs were bought by Mr Vekselberg's cultural foundation "The link of times" in 2004 from the heirs of the American tycoon Malcolm Forbes. From a specific jewellery point of view, one can discover pieces signed by Ivan Khlebnikov, Pavel Ovtchinnikov and Ignati Sazikov.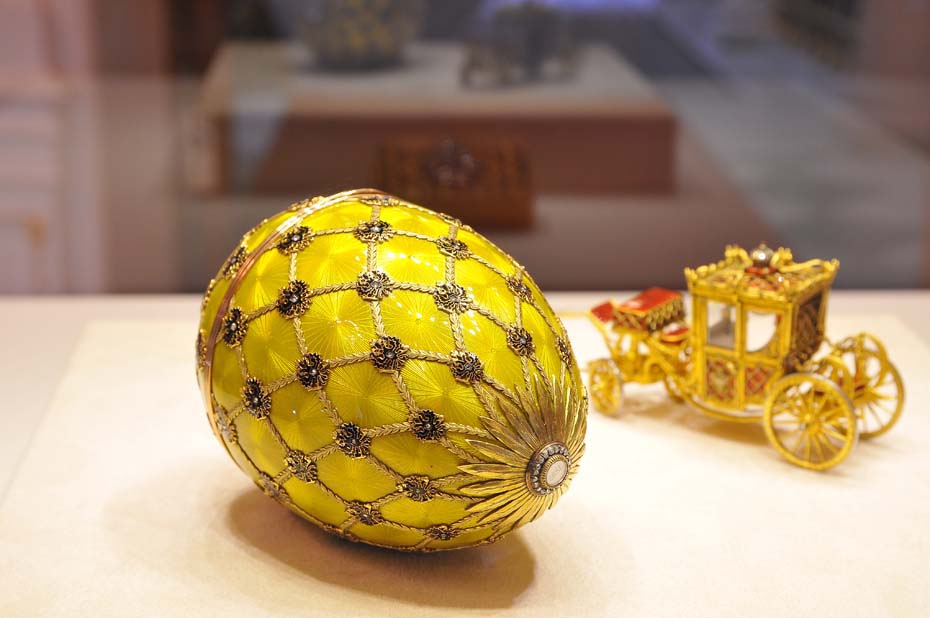 One of the central pieces in the collection is the "Egg in the Coronation Coach" created in 1897 at the request of Tsar Nicholas II. Photo: Vekselberg Foundation "The link of times".
See you soon!