The Museum of London has decided this year to make jewellery and silverware lovers salivate by presenting for the first time (and in its entirety) the extraordinary Cheapside treasure, which was discovered by chance in 1912 by workmen working in the area, more precisely in the cellars of a building destroyed during the great fire of London.
They uncovered a collection of almost 500 pieces of chains, buttons, brooches, earrings and gemstones that almost certainly belonged to a jeweller between the late 16th and early 17th centuries. The collection, which was never claimed, has been extensively studied since its discovery. The Museum of London takes us on a fascinating journey of discovery and lifts the veil on some of the secrets of this collection as well as those of Cheapside, the equivalent of our jewellery district in Paris, located between the Rue de la Paix and the Place Vendôme. While the exhibition cannot answer all the questions that are asked, it does shed a lot of light on the time and context of the creation of this remarkable ensemble.
The exhibition will remain open for another three months and will close to the public on 27 April 2014. I can't advise you enough to book your tickets to London and go and see it for yourself!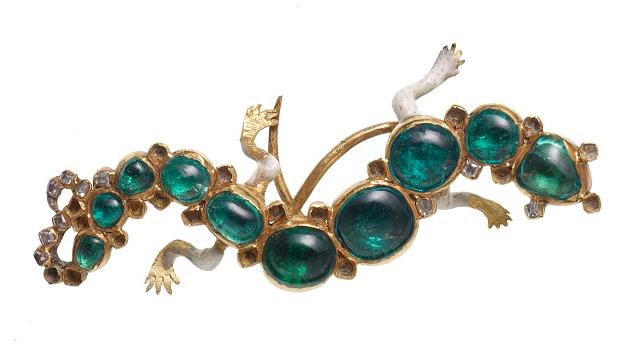 Gold, enamel and emerald cabochon brooch representing a salamander and symbolising the Tudor and Stuart families. Photo: Museum of London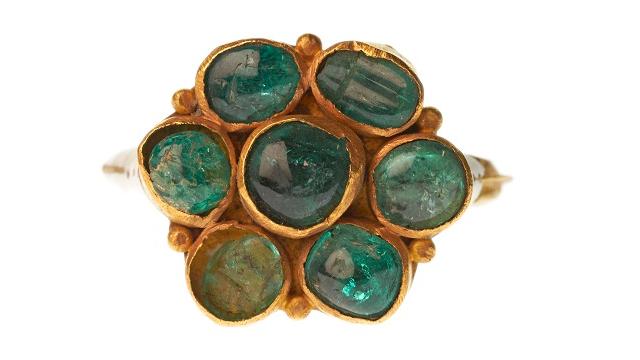 Gold and emerald cabochon ring. Photo: Museum of London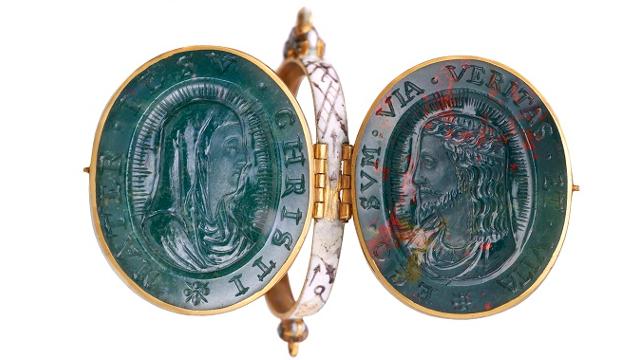 Gold, enamel and stone reliquary ring of the martyrs. Photo: Museum of London
An emerald-cut parrot without a mount, probably 16th or 17th century. Photo: Museum of London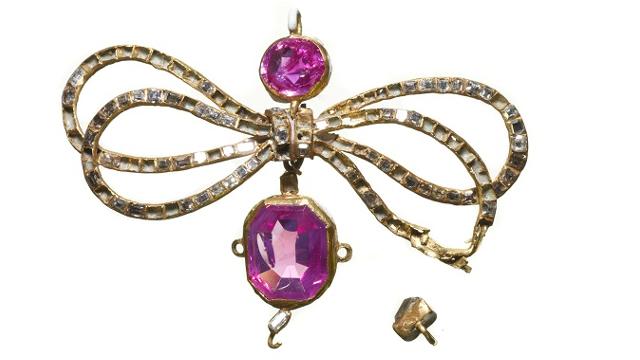 Gold, diamond and ruby pendant. Photo: Museum of London
Cameo representing Elizabeth I, unmounted. Photo: Museum of London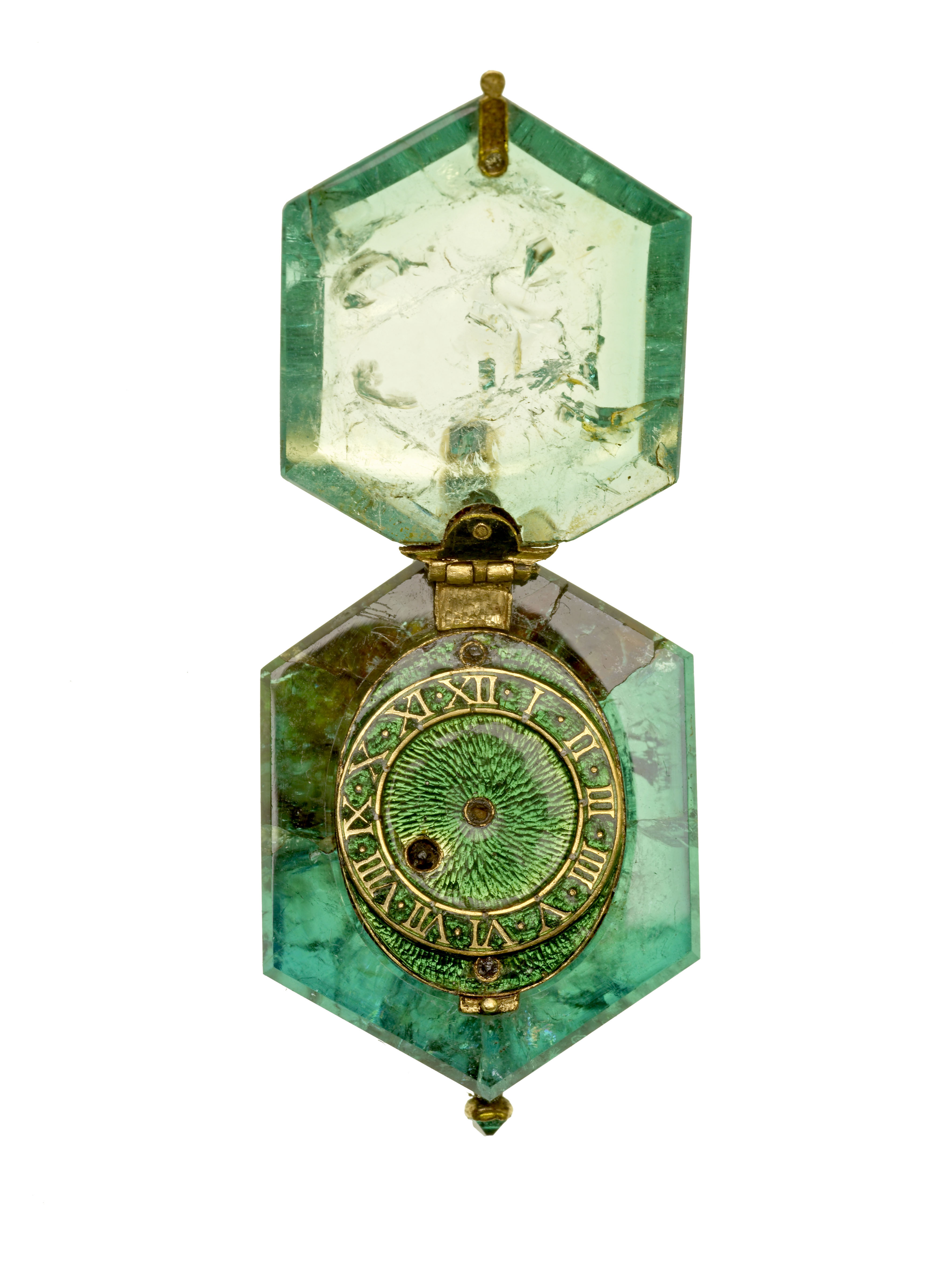 A watch cut from a unique emerald crystal of Colombian origin. This is one of the most extraordinary pieces in the exhibition. Photo: Museum of London
See you soon!