Until 27 July 2014 and for the first time since its creation, the Kremlin Museum is offering the public the opportunity to discover an exhibition dedicated to India in jewellery: "India, jewels that enchanted the world". Almost three hundred pieces will allow visitors to discover this emblematic source of inspiration for European jewellery design.
This event is made possible with the help of numerous partners including the IRJF, the Indo-Russian Jewellery Foundation.
The exhibition covers approximately five hundred years of history, from the 16th to the 21st century, and aims to highlight the characteristics of Indian jewellery: the extravagant pieces richly decorated with gold and gemstones typical of South India, as well as the more discreet but recognisable Mughal-style pieces. Not forgetting the sumptuous orders made for the maharajas by the greatest French houses, mainly during the 19th and early 20th centuries.
Thus, many French houses are honoured: Cartier, Van Cleef and Arpels, Mellerio, Chaumet or even the Lacloches brothers. What a beautiful world! It is true that all these houses have been able to count on a demanding Indian clientele but also rich enough to place orders for a large number of pieces and thus keep the workshops running and contribute to the fame and excellence of the great French jewellery houses.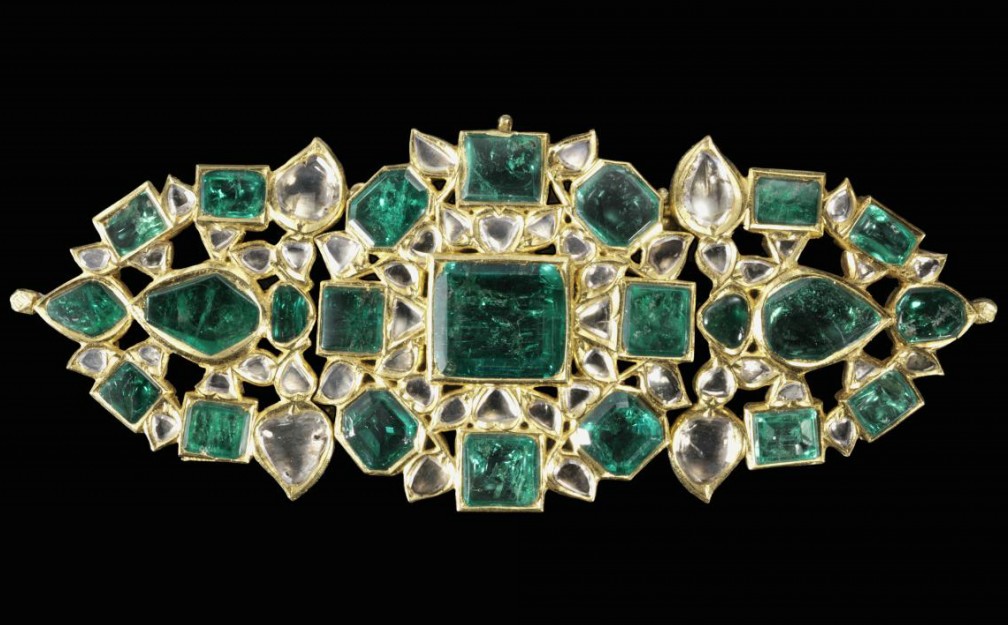 Bracelet called "Bazuband" in gold, diamonds, emeralds and enamel. It dates from the end of the 18th century. It is kept in the Al-Sabah collection at the National Museum of Kuwait. Photo: Kremlin Museum
A gold, ruby, emerald and nephrite amulet pendant known as 'Ta'viz'. It is dated to around 1610-1620 and is kept in the Victoria and Albert Museum in London. Photo: Kremlin Museum
Platinum, diamond and ruby corsage ornament, circa 1930. Made by the Lacloches workshops and kept by the FD Gallery in New York. Photo: Kremlin Museum
Indian style necklace in yellow gold, diamonds and emeralds, made by Van Cleef and Arpels in 1971. Held in the Van Cleef and Arpels collection. Photo: Kremlin Museum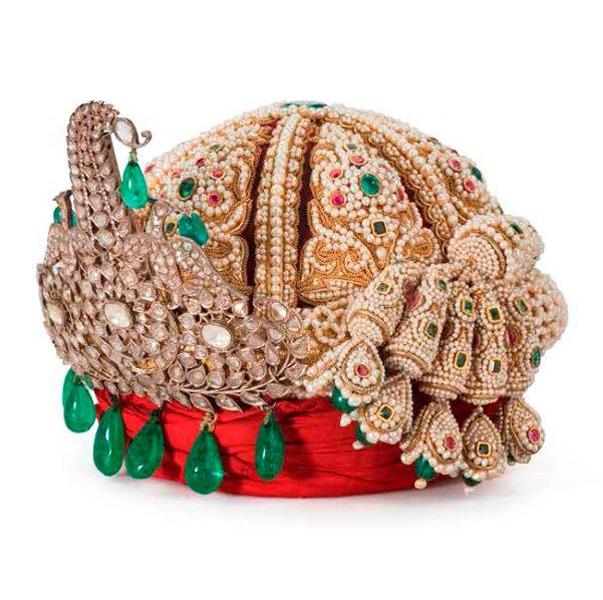 Crown turban dating from the end of the 19th century and made of gold, silver, emeralds, rubies, fine pearls, glass, enamel, metal and fabric. It is kept in the Khalili Collection in London. Photo: Kremlin Museum.
I won't have the chance to go and see it by the time it closes, but if you get the chance to go to Moscow, run to see it! With a bit of luck, maybe it will come to us in France…
See you soon!