In 1928, the Citroën company organised a calligraphy competition with the aim of creating a car in the range that would feature the letters that make up the brand name.
Guy de Vadimon, jeweller at 20 rue de la Paix, was commissioned by the company to create the first prize in the form of a jewel: a brooch made of vermeil, sapphires and calibrated rubies. At the prize-giving lunch organised by André Citroën, the guests received a copy of this creation as a gift. Few examples of this jewel are known, but a brooch has already been sold in 2012 at Artcurial and another in 2013 at Villanfray. Estimated at €1,200 to €1,500, the piece sold for €3,600. It seems that there are only a few examples left.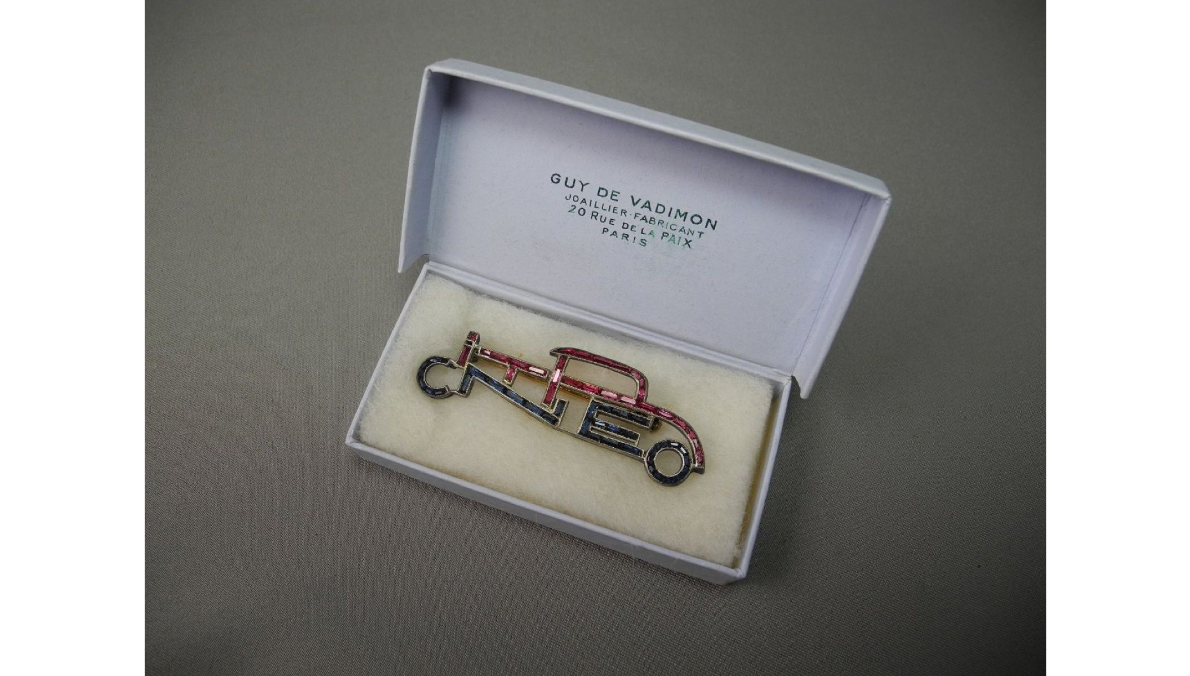 Villanfray et Associés will offer, on December 3rd at Drouot, an onomatogram brooch with an estimate of between €3000 and €3500. Note that the brooch is sold in its original box.
See you soon!