Since September 10, 2015, the Biennale des Métiers d'Art has opened its doors for its second edition under the wonderful glass roof of the Grand Palais. The show closes tonight, but if you didn't have the opportunity to go there, here is what you shouldn't miss in terms of jewellery and gemology during this superb edition!
With the rain back in Paris, it was an excellent excuse to warm up the heart and eyes under the glass roof of the Grand Palais.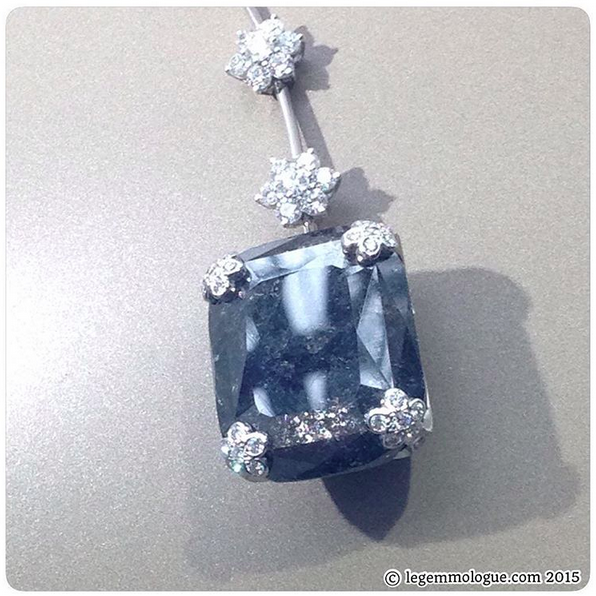 The French high jewellery house De Grace exhibited the largest grey diamond of the show. Coming from Russia, this 74-carat stone, certified GIA Fancy Dark Grey , is truly astonishing. It took a year of cutting to give it its full brilliance.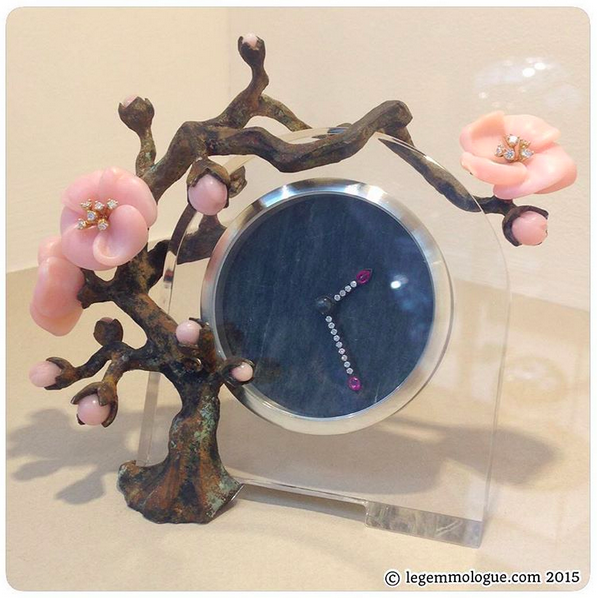 This remarkable clock is the work of Stéphane Bondu of the Atelier de l'Objet, a highly reputed workshop in Paris for its jewellery expertise and refined workmanship. This piece speaks for itself. Diamonds, rubies, quartz and pink opals.
On the National Taiwan Craft space, one had to see the creations of the Hand In Hand collective with, among others, astonishing silver and bamboo sets.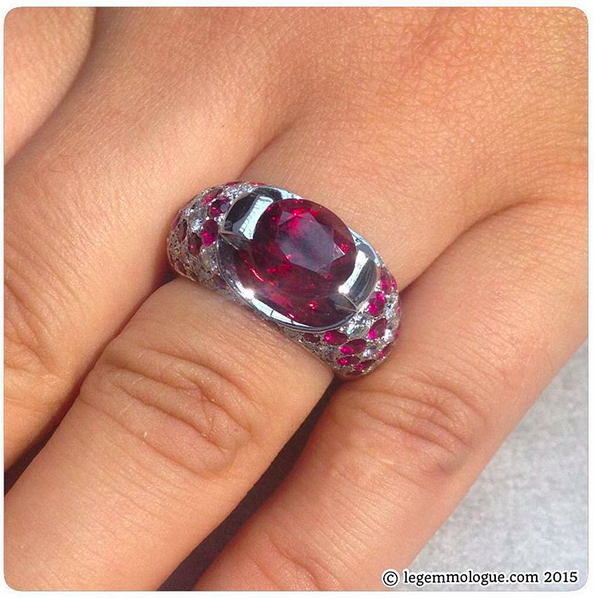 The Parisian jeweller Antoine Chapoutot presented his latest creations such as this ring in white gold, diamonds, rubies and spinel centre of 3.12 carats. My friend Bliss from Paris lent me her hand for the photo!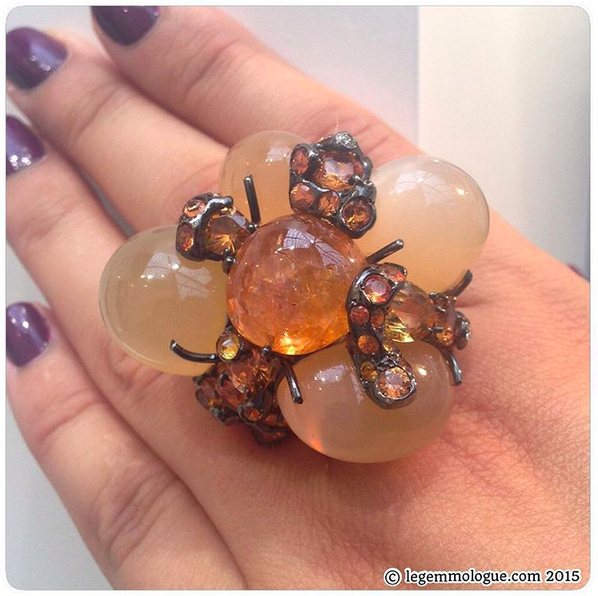 The Italian jeweller Arriga Massimiliano, based in Rome, was exhibiting oversized rings that I really liked. Stones like sweets and jewellery with stories. And always the hand of Bliss from Paris as a model.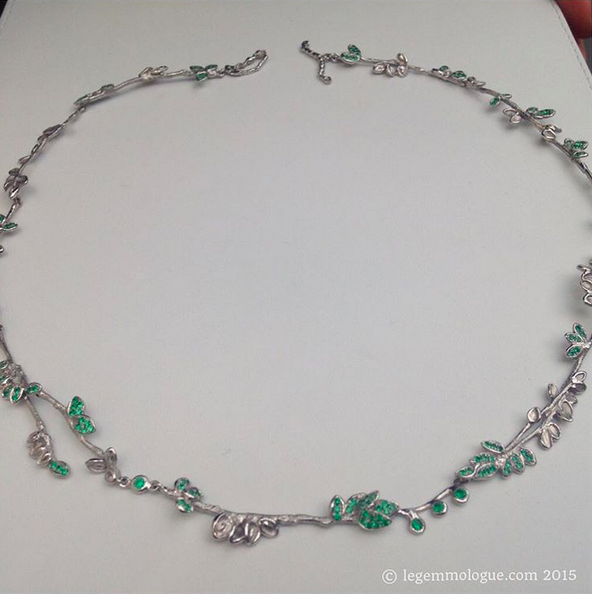 The jeweller Anais Rheiner presented her latest collection. I really liked her work, which I discovered at the first Mes Créateurs Joailliers show. Here, a necklace in white gold and emeralds.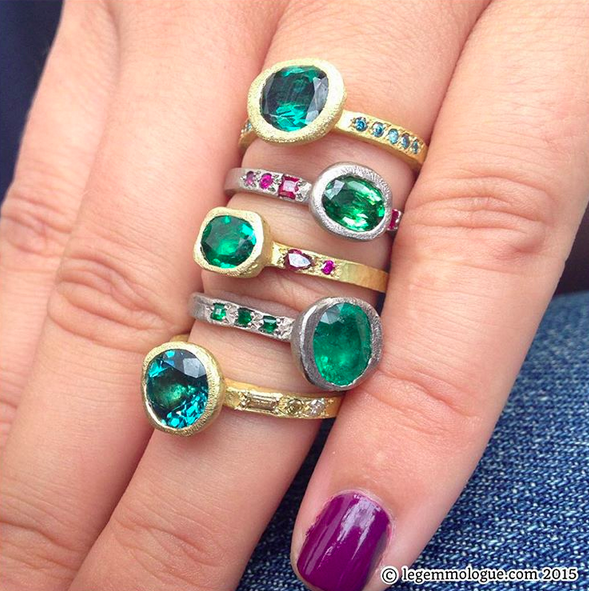 I discovered on the show the work of the French house Esther Assouline and I really liked the work of the raw gold set. Here, on the Bliss from Paris hand, rings in yellow and white gold, tourmalines, emeralds, tsavorites, diamonds and rubies.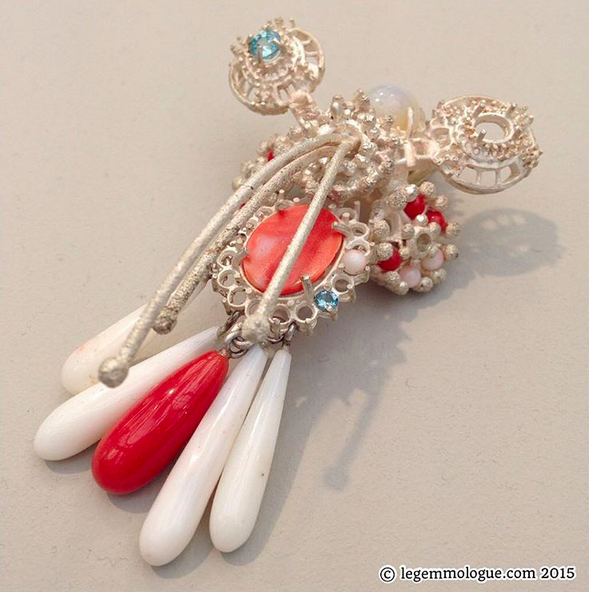 The items from the Nordic countries are always, in my opinion, very interesting. The work of the Danish-based jeweller Pernille Mouritzen is no exception to this rule. Here, a silver piece "Flora Oblitus" with topaz, coral and opal on the Nordic Craft Pavilion stand.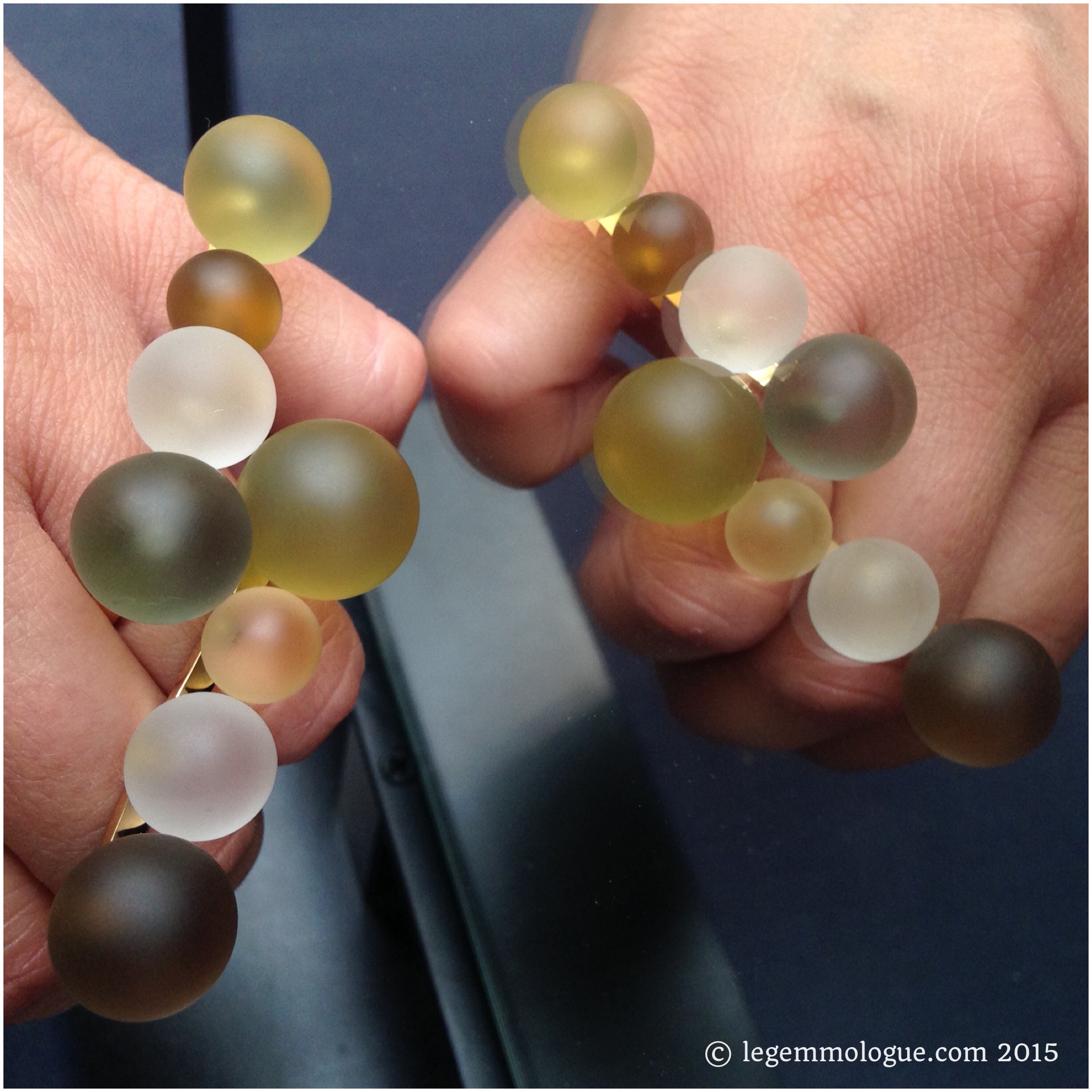 Mirror play. On my hand, one of the latest creations of jeweller Benedikt Aichele, yellow gold and quartz. I really like his work and the poetry that emerges from it.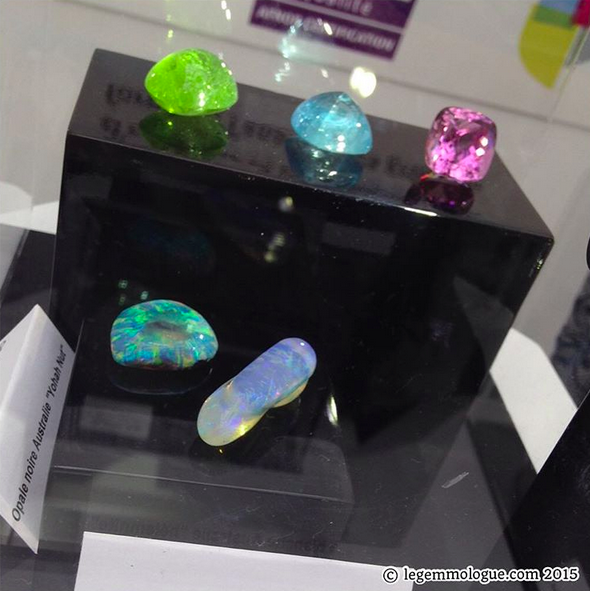 I finish with the presence of the Laboratoire Français de Gemmologie that I was very happy to see at this show where it seems to me that it had absolutely its place. It was necessary to go and meet them on theUFBJOP space and discover some very beautiful pieces and stones.
See you soon