Those who say that beautiful objects are only sold in Paris or in the other major world capitals will be able to put an end to this statement this time. Indeed, at the end of April, the Hôtel des ventes Blandan (Maître Antoine Audhuys) in Nancy will offer a very rare desk set by Cartier during its furniture sale on 27 April 2016. Of Russian inspiration and dating from the beginning of the 20th century around 1907, its estimate is between €5000 and €6000.
I had the great opportunity to admire this set in Paris a few days ago and I can only confirm that the object is magnificent. Although damaged by a lot of use, it remains in good condition. It is all the more admirable that this type of lot is extremely rare on sale. I have never seen such a complete set for sale.
The set consists of a silver guilloche and enamelled tray, and vermeil. In the four corners is an acanthus leaf motif set with rose-cut diamonds. It is accompanied by a penholder holder. There are two inkwells, also in guilloche and enamelled silver. Although it is not signed, it is numbered 2406. This one will need a major restoration by specialised craftsmen to avoid damaging it. It should be added that the object has simply been cleaned for the sale in order to be able to estimate its value as well as the gaps that will require an intervention.
A very stylistically similar model is reproduced in numerous documentation books on the House of Cartier, including one of the latest, "Cartier, le style et l'histoire", catalogue of the exhibition at the Grand Palais in Paris, page 104.
The piece can be viewed by appointment until the sale on the 27th by phoning the expert in charge of it on 0651008672.
Before decrassage
After de-waxing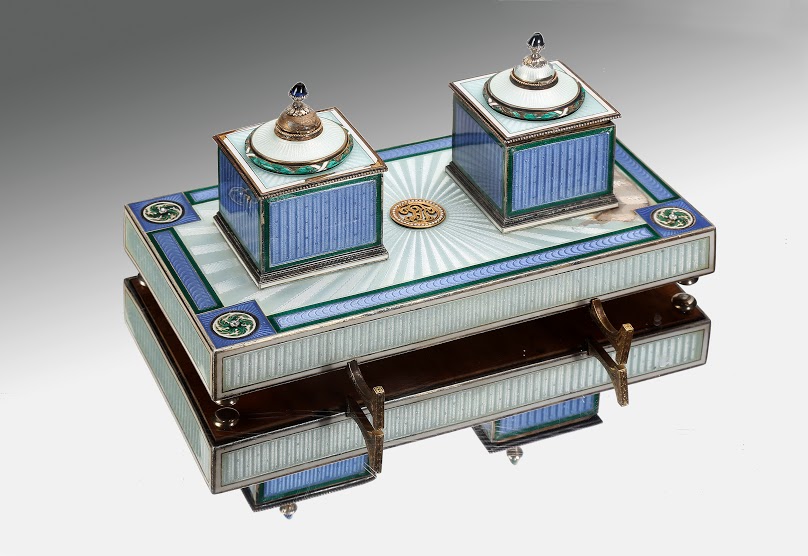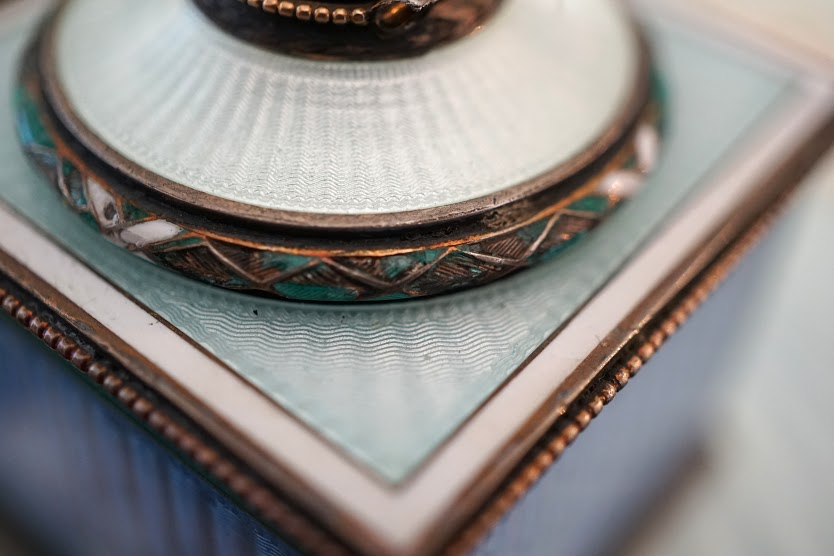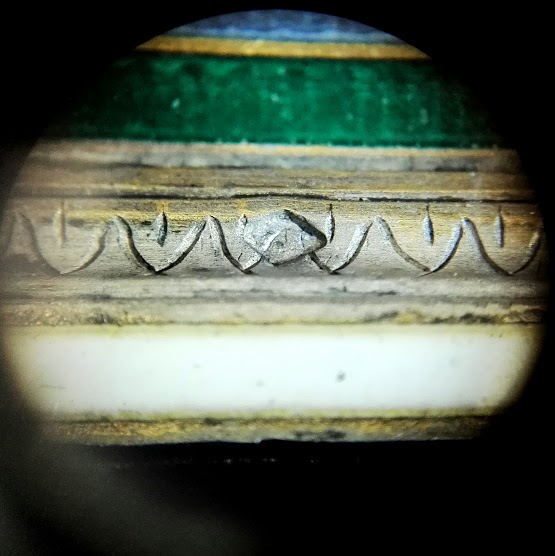 Photos: provided by the expert in charge of the estimate and Gazette Drouot.
See you soon!