It is a very nice piece of jewellery that was sold a few weeks ago in Fontainebleau, at Osénat, an auction house that specialises in souvenirs of the First and Second Empires.
Caroline du Colombier
On 26 March, the auction house sold a rare gold ring containing a highly refined ivory chasing under glass for just over €36,000. Much is known about this piece, but above all it was given by Emperor Napoleon Bonaparte to Caroline du Colombier, who was perhaps his first love in his youth. Let's look back at this story!
During his posting to Valence, the young Bonaparte was received by the good society of the area, including Mme du Colombier who had two daughters: Charlotte, known as Caroline, and Marie-Madelaine. It is also known that he was invited to the family's country estate at Basseux. In his memoirs, in Saint-Helena, the emperor speaks of his meetings with Caroline: "We could not have been more innocent than we were, I still remember one prickly morning, in the middle of summer, at daybreak, it will be hard to believe, all our happiness was reduced to eating cherries together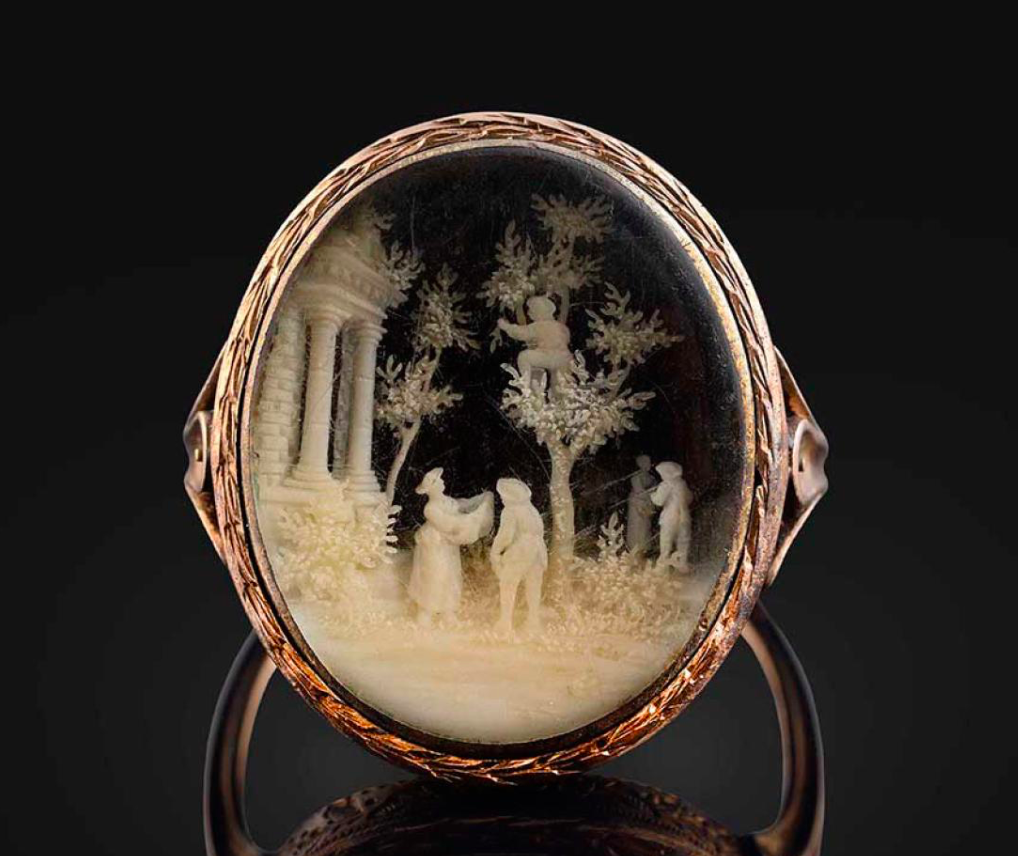 Detail of the ivory chasing. Photo: Osenat
Caroline, who later became Mme de Bressieux, kept up a long correspondence with him. More than 25 years later, he gave her this ring for her sister Marie-Madelaine, who became Mme Regnault de la Rive and owner of the house at Basseux, in memory of the time he spent there. Refinement or allusion intended by the Emperor, the scene contained in the ring represents characters eating cherries…
This jewel has remained in the descendants of Mme de Bressieux. Either her sister asked her to keep it or she decided to keep it out of attachment to the Emperor. In memory of the good old days, in short…
See you soon!