Manganese carbonate, this amazing stone has hues ranging from pale pink to quite intense red. Often known in its massive non-gem form, it has a typical growth structure of concentric halos with strong gradations often ranging from lighter in the centre to a bright pink/red towards the outside. It is this so-called "stalactite" structure that mineral lovers know. But it also exists in a gem form, much rarer, which allows to provide stones – sometimes with facets, often cabochon size, that we find in a very occasional way in jewellery (as for example a ring that I presented you in my last selection for the auction house Dupuis).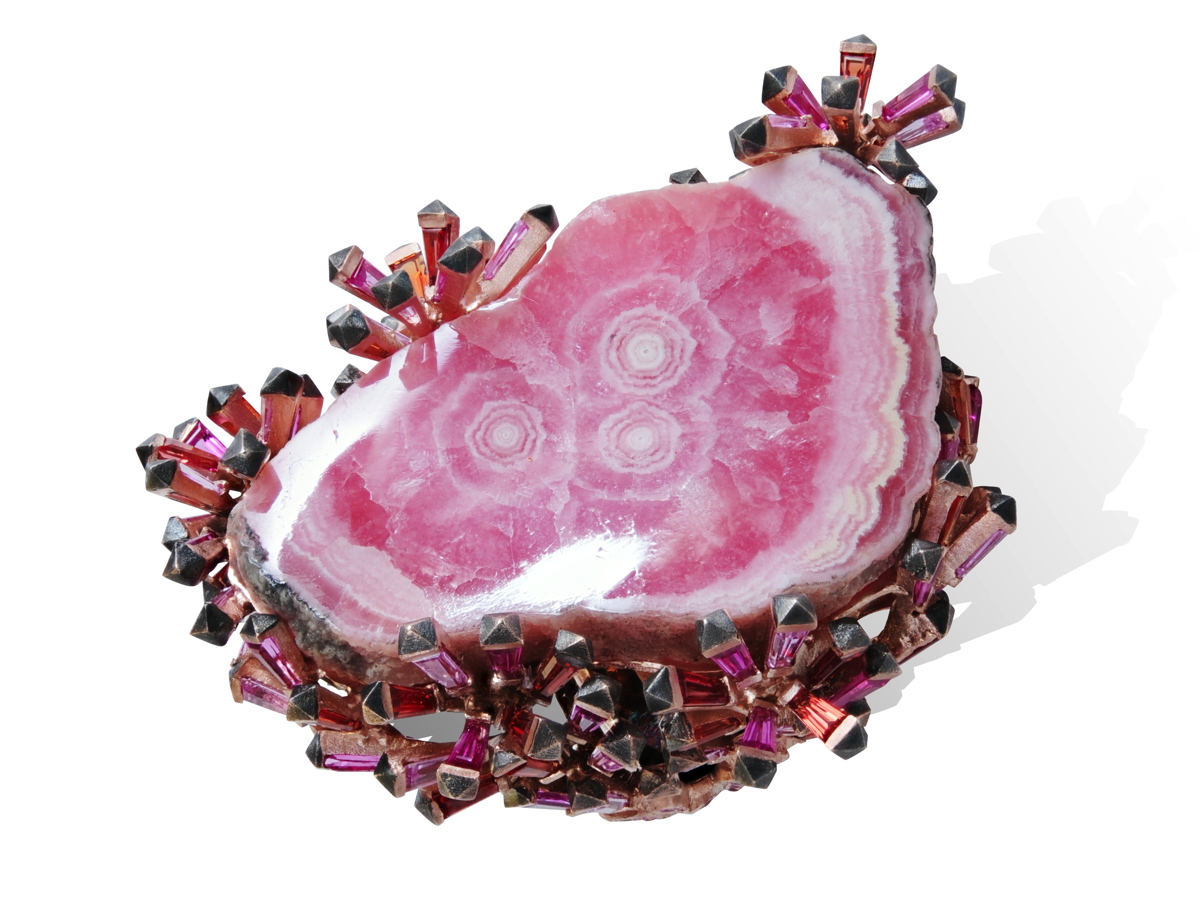 Ring in pink gold with rhodochrosite, spinels and coloured sapphires. Photo : Lydia Courteille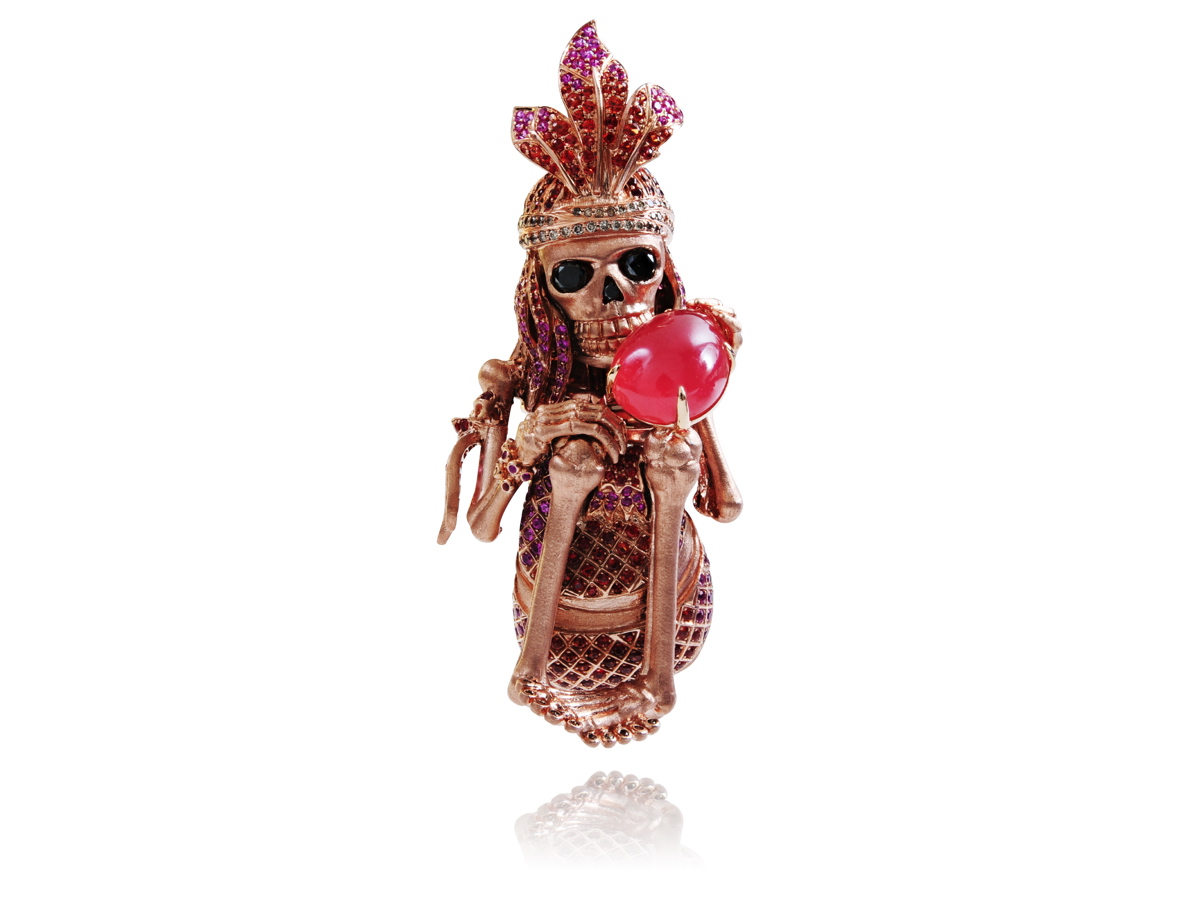 Pendant / brooch in pink gold, large gem rhodochrosite, spinels and coloured sapphires. Photo : Lydia Courteille
So, from there to imagine a whole collection around this stone… This is a daring challenge taken up with a certain brilliance by the Parisian designer Lydia Courteille. A challenge, because if the stone is easy to find in its massive form, it is not the same for the gem variant. At the same time, the stone can be fragile and delicate to work. So it took courage to tackle it! And the result is surprising and exciting. True to his inspirations, this new set of jewellery includes imposing pieces, sometimes bordering on the art object.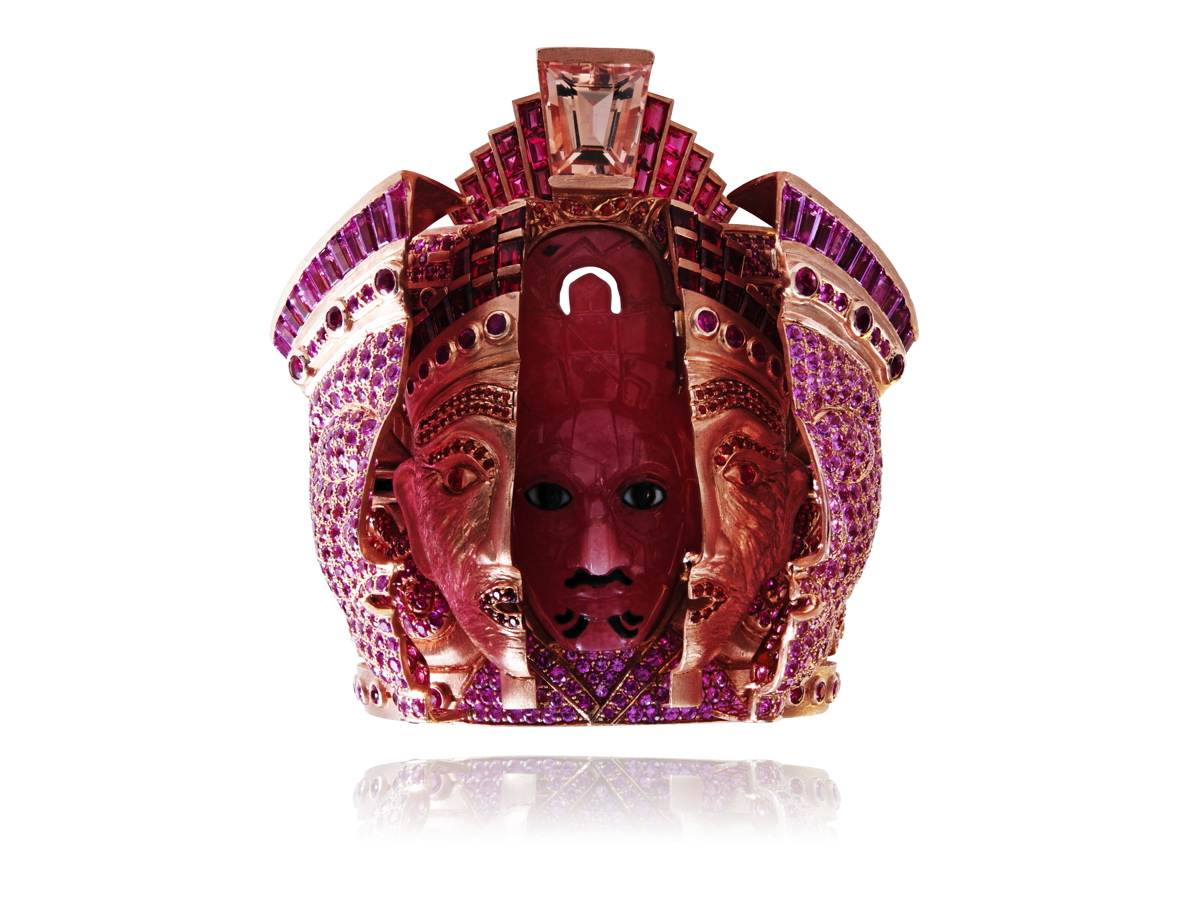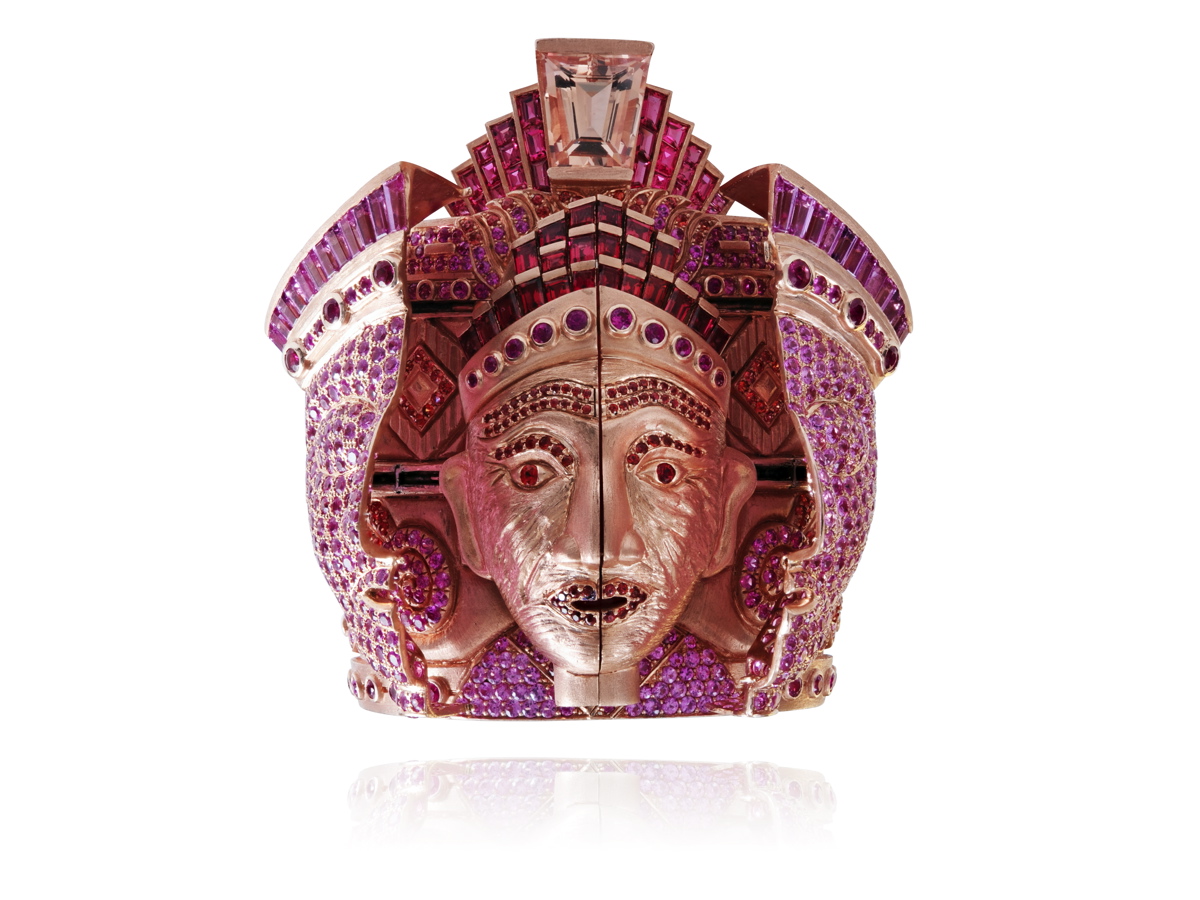 If there is one piece that should not be missed, it is the bracelet – the masterpiece of the collection – which offers a reading on different levels with an opening mechanism that progressively reveals three faces, the last of which is sculpted in a particularly uniform rhodochrosite. The bracelet is set with spinels, coloured sapphires and a morganite that dresses the headdress of the Inca god. Photo : Lydia Courteille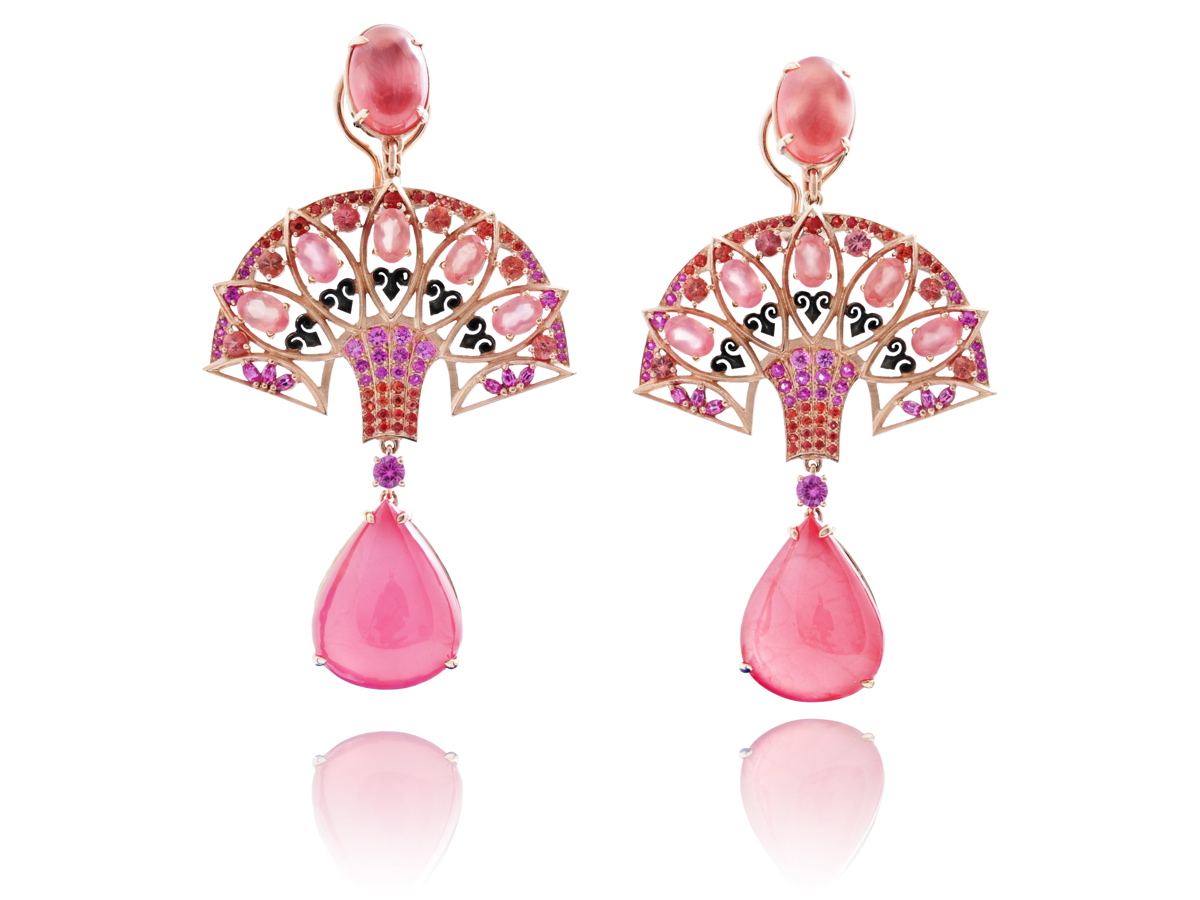 Earrings in pink gold, rhodochrosites for over 68 carats, spinels, coloured sapphires and rubies. Photo: Lydia Courteille
Ring in pink gold, rhodochrosite for 30 carats, spinels, coloured sapphires, black diamonds and rubies. Photo: Lydia Courteille
Rosa del Inca is the name of this new collection of twenty pieces featuring Argentina's national stone. Hence the name of the collection, because – over there – this stone is linked to many legends related to the Inca civilisation. But history often meets reality. We must admit that some magnificent massive specimens come from the Capillitas Mine (Catamarca), Inca territory, known for its remarkable silver veins. What does Courteille have in store for us in September 2018? The question arises and no doubt the answer will be as colourful and astonishing as these latest creations.
See you soon!