In a few days the Belgian auction house Haynault Ventes Publiques will propose a sale dedicated to jewellery. The catalogue is quite interesting and includes a few lots from the estate of Mrs Jeanne Toussaint, who was one of the most famous creative directors of the House of Cartier.
The complete lot that will be offered for sale on 16 June. Photo: Haynault Ventes Publiques
Everything has been written and told about Jeanne: her modest childhood in Belgium, her meeting at sixteen with the son of a very good aristocratic family, Pierre de Quinsonas, her move to Paris and her reunion with her sister Charlotte. Both of them were to become among the most sought-after cocottes in the capital. It was in this context of the Parisian social scene that she met the man who was to become her husband very late in life: Pierre Hély d'Oissel. During the First World War, she will meet the one who will give her his trust and most of his feelings: Louis Cartier. She became his official mistress and muse. In 1933, she was appointed head of design for the company.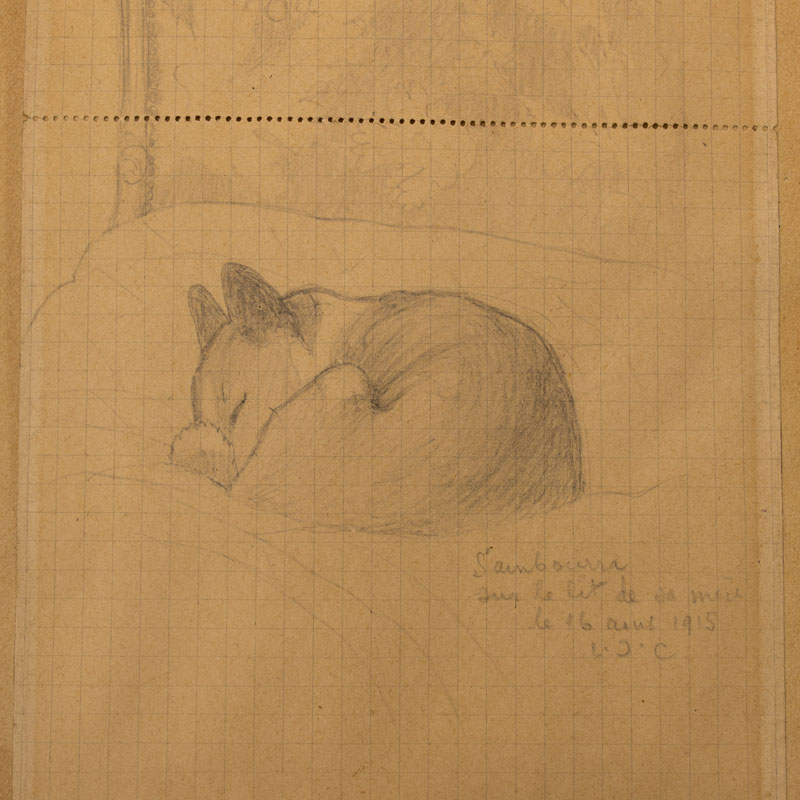 Sketch of Sambourra, Jeanne's cat. Drawing by Louis Cartier dated 6 August 1915. Photo: Haynault Ventes Publiques
Strong of character, clearly not very docile and outspoken, she would sign some of the most beautiful and unusual creations of the most famous name on the rue de la Paix. She was arrested by the Germans and released thanks to the intervention of Coco Chanel. In 1954, she married her lifelong love, Pierre Hely d'Oissel, who gave her the respectability she lacked and left Cartier a few years later. She died in 1978.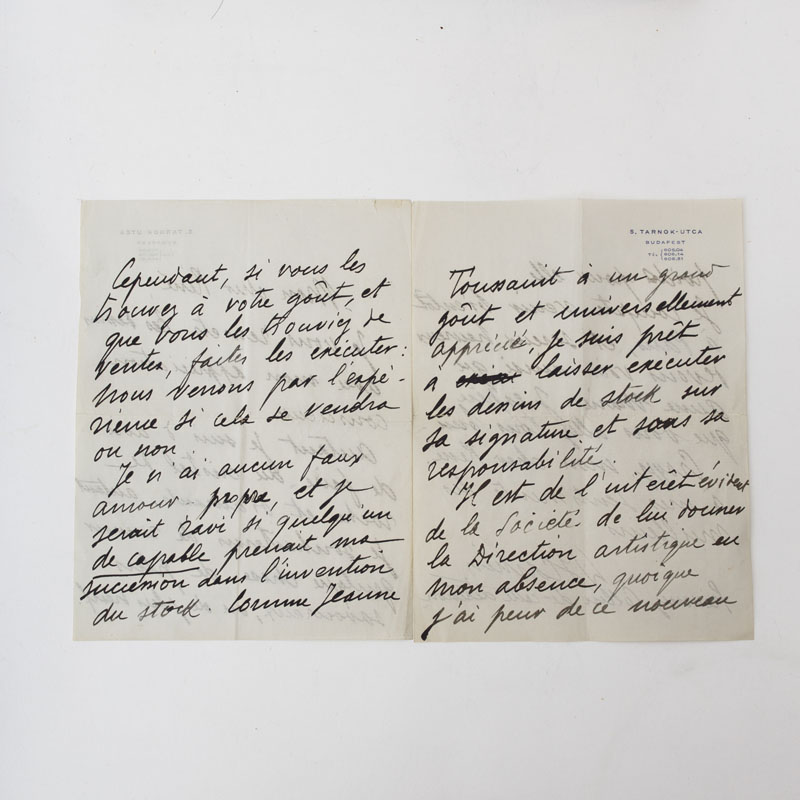 Extract from the letter from Louis Cartier who appointed her Artistic Director of the House of Cartier. Amongst the selected pieces, we will retain:"I have no false self-esteem, and I would be delighted if someone capable took over from me";"Jeanne Toussaint has an appreciated taste and universe";"It is in the obvious interest of the company to give her the Artistic Direction in my absence, although I am afraid of this new burden for her". Photo: Haynault Ventes Publiques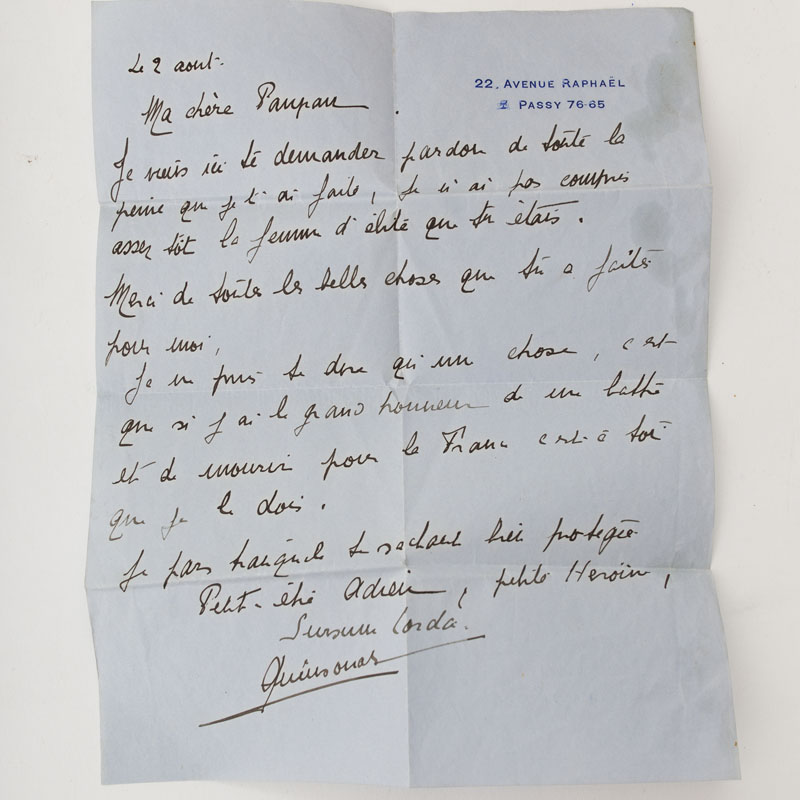 Letter from Pierre de Quinsonas where he calls Jeanne"Panpan". In it he shows the strong feelings he may have had and continues to have for her:"I have come here to ask your forgiveness for all the pain I have caused you";"If I have the great honour (…) of dying for France, it is to you that I owe it";"I am leaving quietly knowing you are well protected. Perhaps farewell, little Hero". Photo : Haynault Ventes Publiques
This batch of archives from the family is touching in its diversity and content. It lifts the veil a little on a strong and daring woman. It also bears witness to the privileged relationships she had with the men in her life. This set is estimated at between 8000 and 10000 €, no doubt it will find a buyer. Whether it is a private collection or the heritage department of a jewellery house, it will continue to keep alive the woman who was nicknamed Pan-Pan, the Empress or the Panther.
See you soon!