To meet Jacques Frappa is to open a book full of memories, to travel to the four corners of the world, to laugh and to think a lot because the man has a frank sense of humour and an intelligent look at his professional world. So I'm taking you to meet a trader whose life is rooted between Brazil, France and the whole world. But to understand his career, you have to go back to the 1970s…
Ethiopian opal for 20.40 carats. Photo: ©MarieChabrol
*****
"I buy stones to sell them. But also to stimulate the imagination of designers. I like to be able to propose materials that will tell stories and give birth to them!"

Jacques Frappa
*****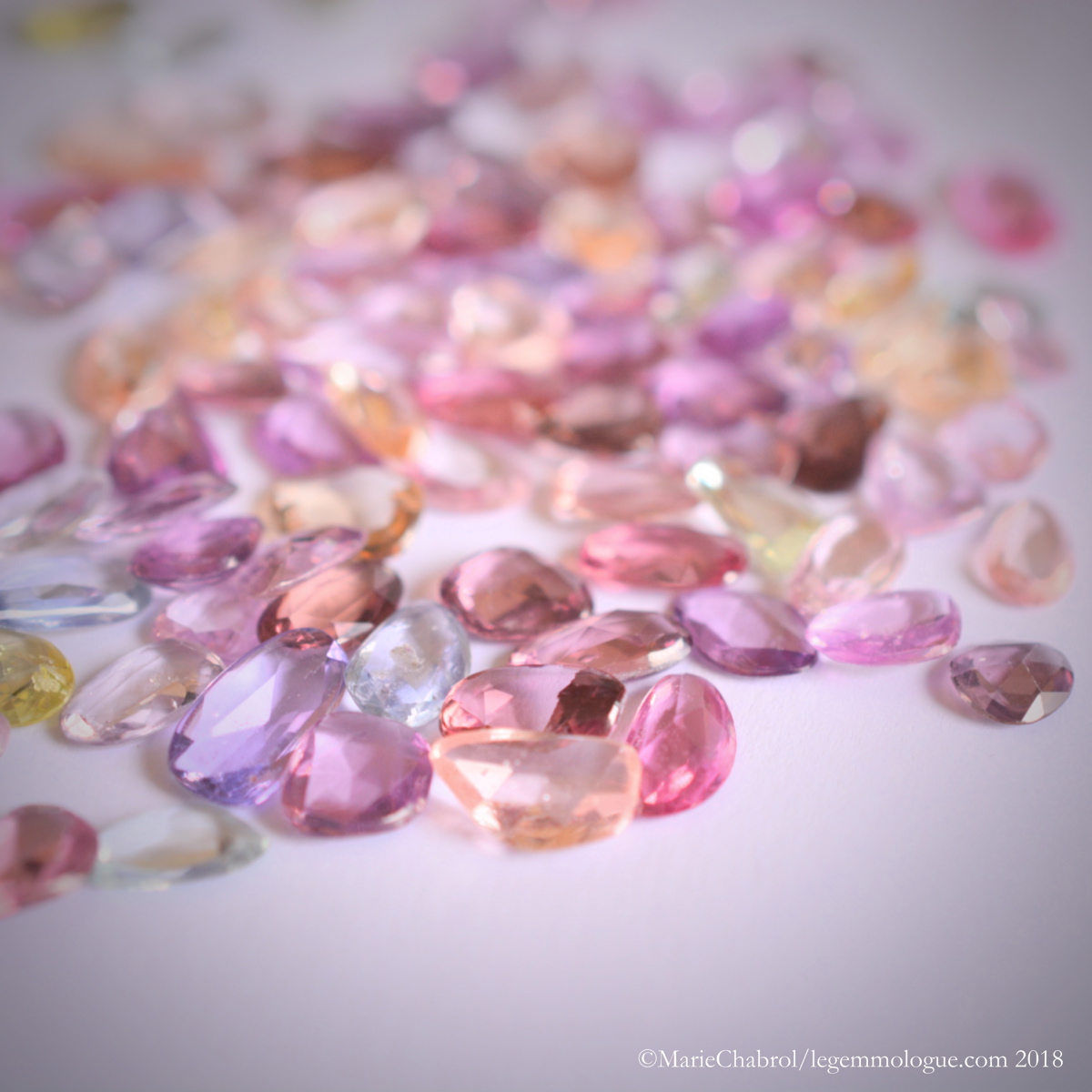 Natural and untreated "rose cut" sapphires from Sri Lanka. Photo: ©MarieChabrol
1973, Jacques is a young adult in need of adventure. That's how he decided, thanks to family connections, to go to Brazil. He first passed through Rio and after a few months, he arrived and settled in Salvador de Bahia. A first year of festivities followed. Then the desire to establish himself caught up with him. Between the end of 1974 and the beginning of 1975, he opened a bar-restaurant called "Berro d'Agua". He even went so far as to own a nightclub. The night life turns out to be full of surprises and it is through this that he will rediscover gemstones and continue his life with them…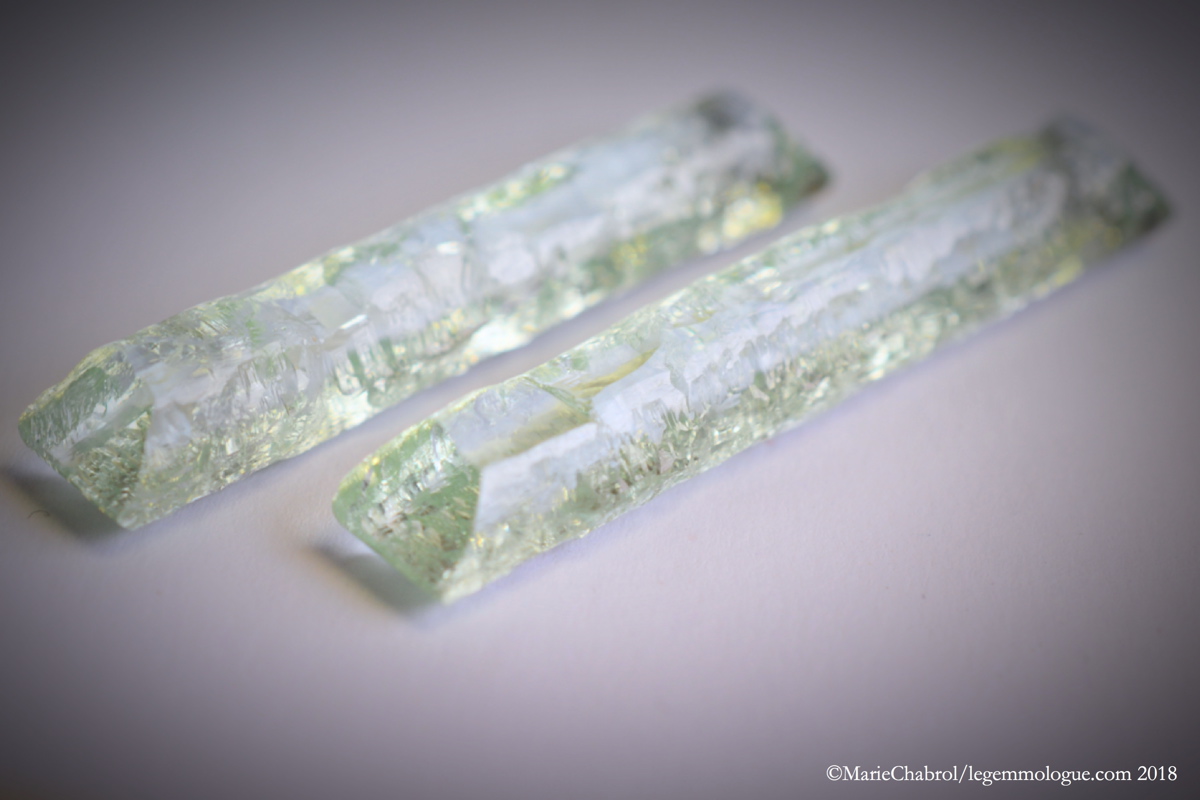 Pairing of faceted green beryls on the faces of the rough, 80 carats. Photo: ©MarieChabrol
*****
"Why the stones? My mother always had very beautiful jewellery and stones. I remember her sapphires for example. I had never imagined becoming a dealer. No one in my family was in the business. It's the story of an encounter

Jacques Frappa
*****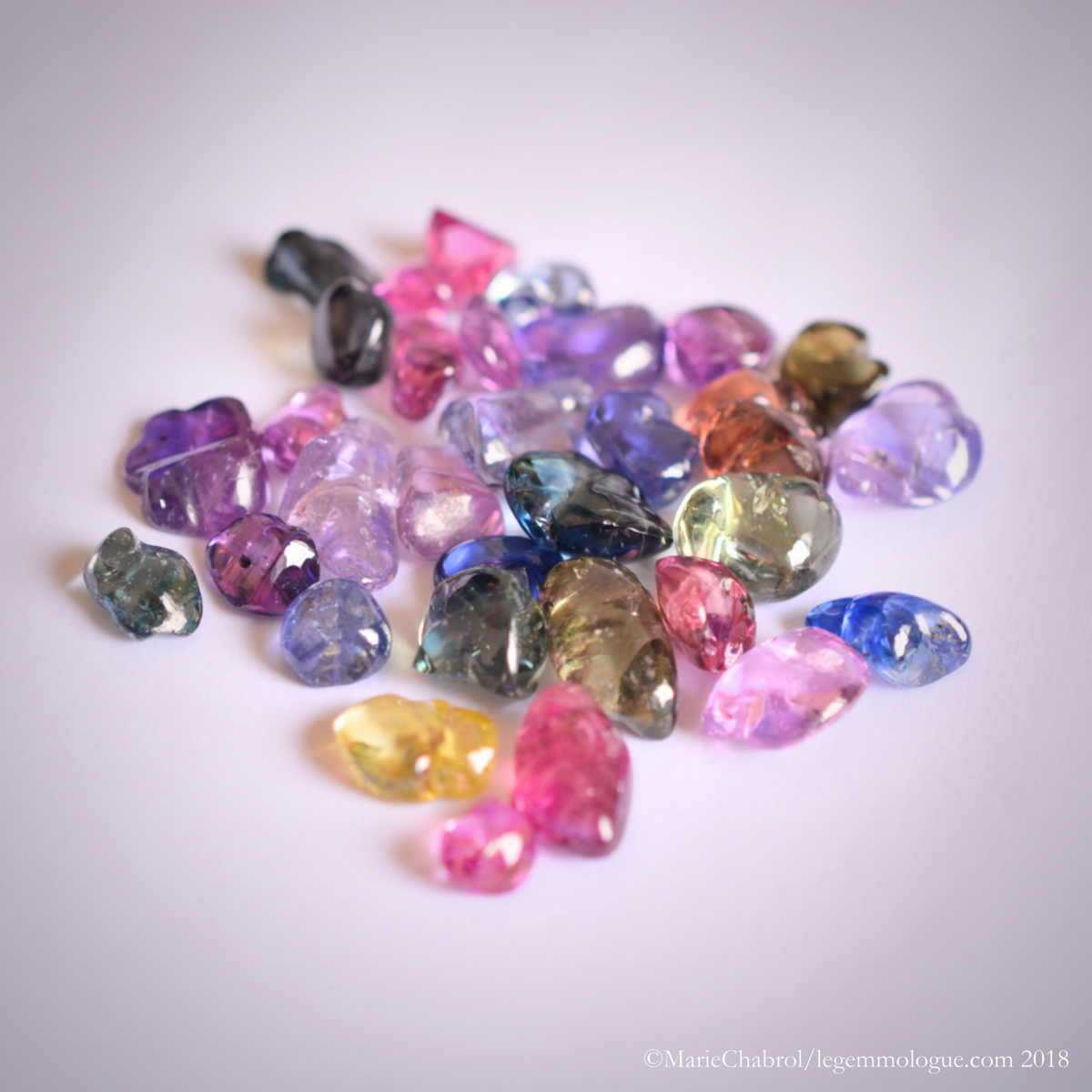 Rolled rough sapphires from Sri Lanka and Madagascar. Photo: ©MarieChabrol
One evening, he met Mr Alain Pigot, a French trader who knew Brazil well and was interested in stones that had not yet really broken through in Europe but were well known locally: the emeralds of Carnaïba. This deposit became known in 1965 and the town saw its population grow from 200 to 15,000 souls in a few months. We are in the early 80's and Jacques has found a passion that will never leave him: gems. He joined forces with Alain and they invested their respective savings to start acquiring rough stones in order to have them cut. At the time, this area of Brazil was a real hunting ground for the few traders present, but especially for the garimpeiros who flocked from everywhere in search of the precious green nuggets. But the deposit is running out. On the other hand, they will be among the first on the Socoto mine. The phlogopite that characterises the place is rich in beryls and the presence of mica is often found in small inclusions in these stones, which partly indicates their particular origin. 1983, it is the rush in the state of Bahia.
Photo of mining in Carnaibe, 1980s. Photo: Jacques Frappa
The village has become a town and miners are settling everywhere. The land is rich and the stones, although often small, come out in large quantities. It was the perfect time to prospect and buy. Jacques explains that these emeralds are often more commercial stones. There are few large stones even if they exist and sellers try to sell them as Colombian. Several greens exist: "Alface" describing a salad green while "Sumo" is used for a deeper, saturated green. The 1980s also saw the arrival of resin treatments. At the time, you had to buy the raw stones which were offered in water, because the fat of the oil or resin reacted and was visible on the surface. The danger is also present. And the "stagecoach attack" is a daily reality… After a few years of buying and selling in Brazil, Jacques decides to return to his country of origin: France. At this point, the adventure continued, for him, on his own. At the beginning of 1990, he started prospecting in France!
Opals from Mexico for 14.31 carats. Photo: ©MarieChabrol
The beginnings of Brazilian emeralds in France were not easy. The designers and stone departments of the houses are used to the warmth of emeralds from Colombia. It must be said that the marketing around this stone is very present, sometimes even aggressive, leaving little or no room for other origins. However, Jacques succeeded in convincing his first customers with these more atypical stones. He will also gradually open up to other materials and explore other territories. Tourmalines from Brazil will become one of his specialities, his knowledge of the country and the language allowing him to supply himself from brand new deposits! Then Asia became a wonderful playground for this gem lover. For the past ten years, he has allowed himself to work with more atypical materials, with stones and sizes that are often astonishing, which he keeps in his collection and offers to designers looking for something different.
Two-coloured quartz of the amethyst type. Photo: ©MarieChabrol
*****
"I like to search. The more difficult and complicated the search, the more I enjoy it. I like to rack my brains, to find new suppliers, to build relationships to find the stone that will make my client's eyes sparkle."

Jacques Frappa
*****
In Jacques' hand, a nodule of Mexican opal, 30.45 carats. Photo: ©MarieChabrol
When asked if one stone makes him feel more vibrant than another, he answers without hesitation that the ruby definitely has something different. Of all the stones, it is one of the only ones that has to be absolutely perfect. Its red colour leaves him no choice. Selling gemstones is not an easy job, you have to know the materials, the prices, what appeals and make – sometimes – risky bets. Risk is an integral part of this business but it can only be taken if you know the stones and the industry inside out.
This cabochon-cut spessartite garnet is a wonderful candy. Photo: ©MarieChabrol
*****
"I like the ruby's fiery red colour. I like this colour to be powerful, to evoke the embers. The ruby cannot stand being average."

Jacques Frappa
*****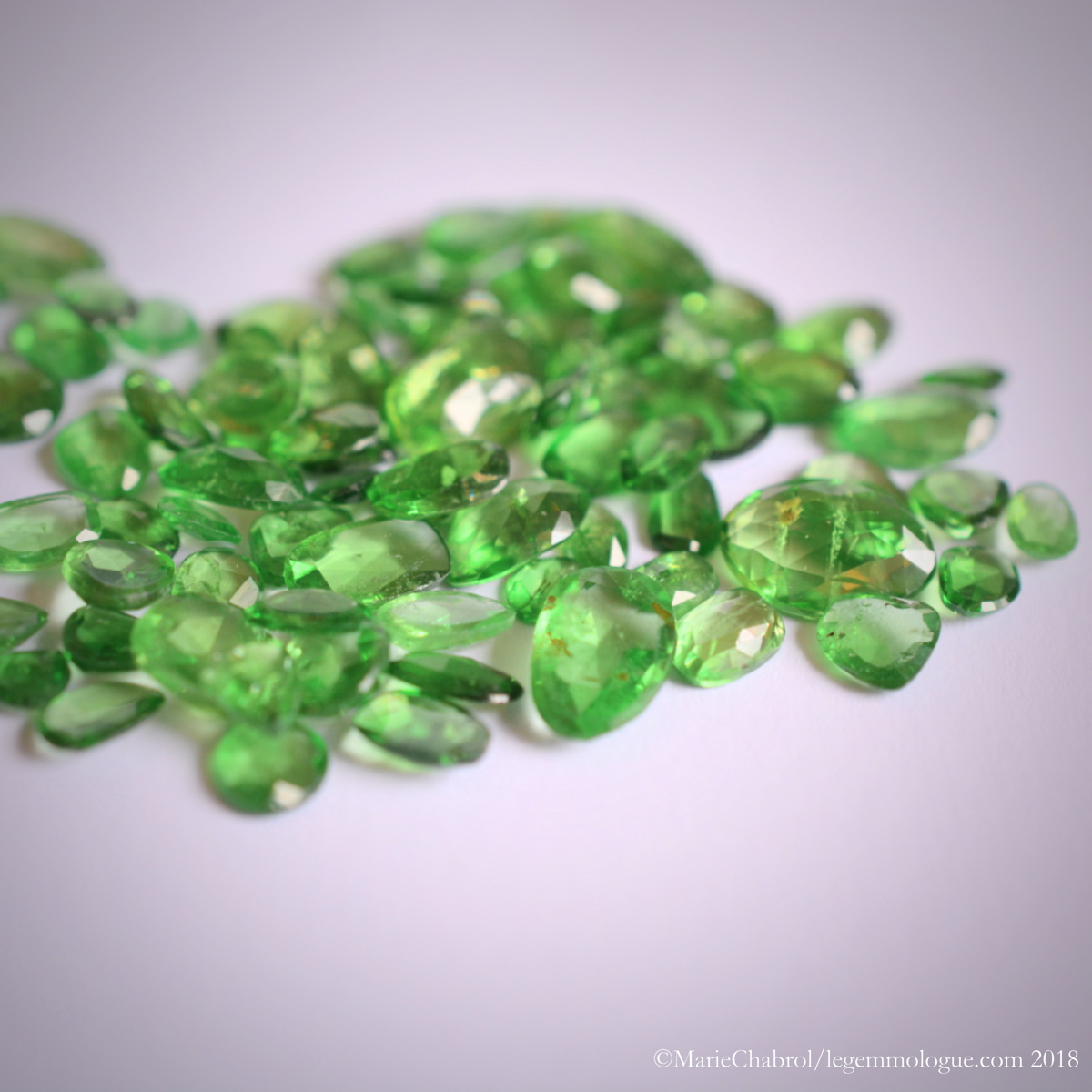 Tsavorite garnets in pink cut. Photo: ©MarieChabrol
Today, the future is knocking on the door of Gama Gem. Jacques' daughter – Claudine – is a little more involved in the company. He himself would like to train a person to be able to continue the adventure of this company whose destiny was played out one evening, in the 80s, over a drink on the terrace of a restaurant in Salvador de Bahia.
See you soon!
*****
To find out more about this discreet company, it has just launched its website. A wealth of information to save in your favourites: gamagem.com