Among the designers and jewellers exhibiting in Paris for the fashion week were two Asian houses particularly known for the refinement but also the exuberance of their creations. Thus, the salons of the Ritz welcomed the Taiwanese house Cindy Chao and the Chinese designer Anna Hu. The latter is, moreover, an official newcomer to the calendar of the Fédération de la Haute Couture et de la Mode (FHCM) since this month of July.
Leaping Koi" brooch in white gold, diamonds, 30.48 carat rubellite centre, sapphires and jade. Photo: Anna Hu
Peony" brooch in titanium and rubies. Photo: Cindy Chao
Two worlds, but also similarities and, above all, highly narrative creations that tell stories of rare stones and extremely advanced jewellery techniques in which the taste of these two houses for a luxuriant nature is reflected – everywhere – with flowers of an exotic nature, butterflies and dragonflies that are as incredible as they are magical.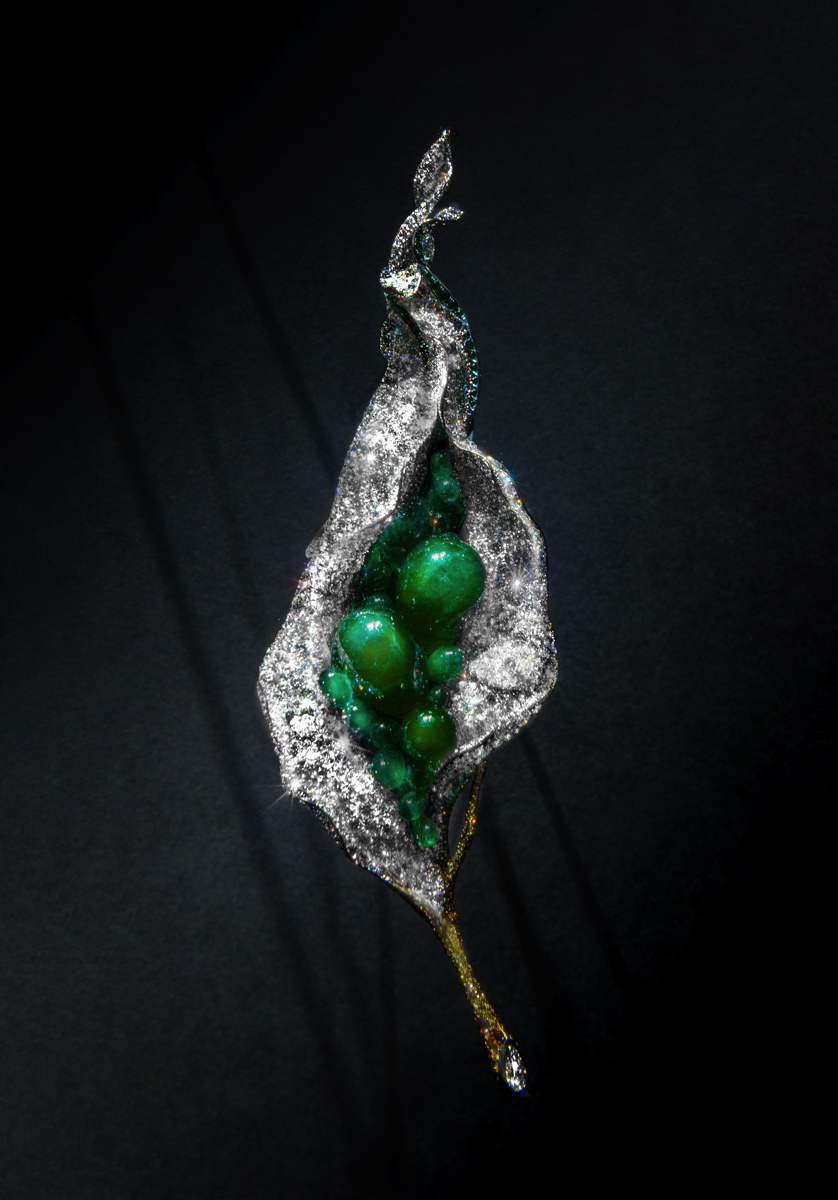 The Flower bud brooch in gold and titanium, diamants and emeralds. Photo : Cindy Chao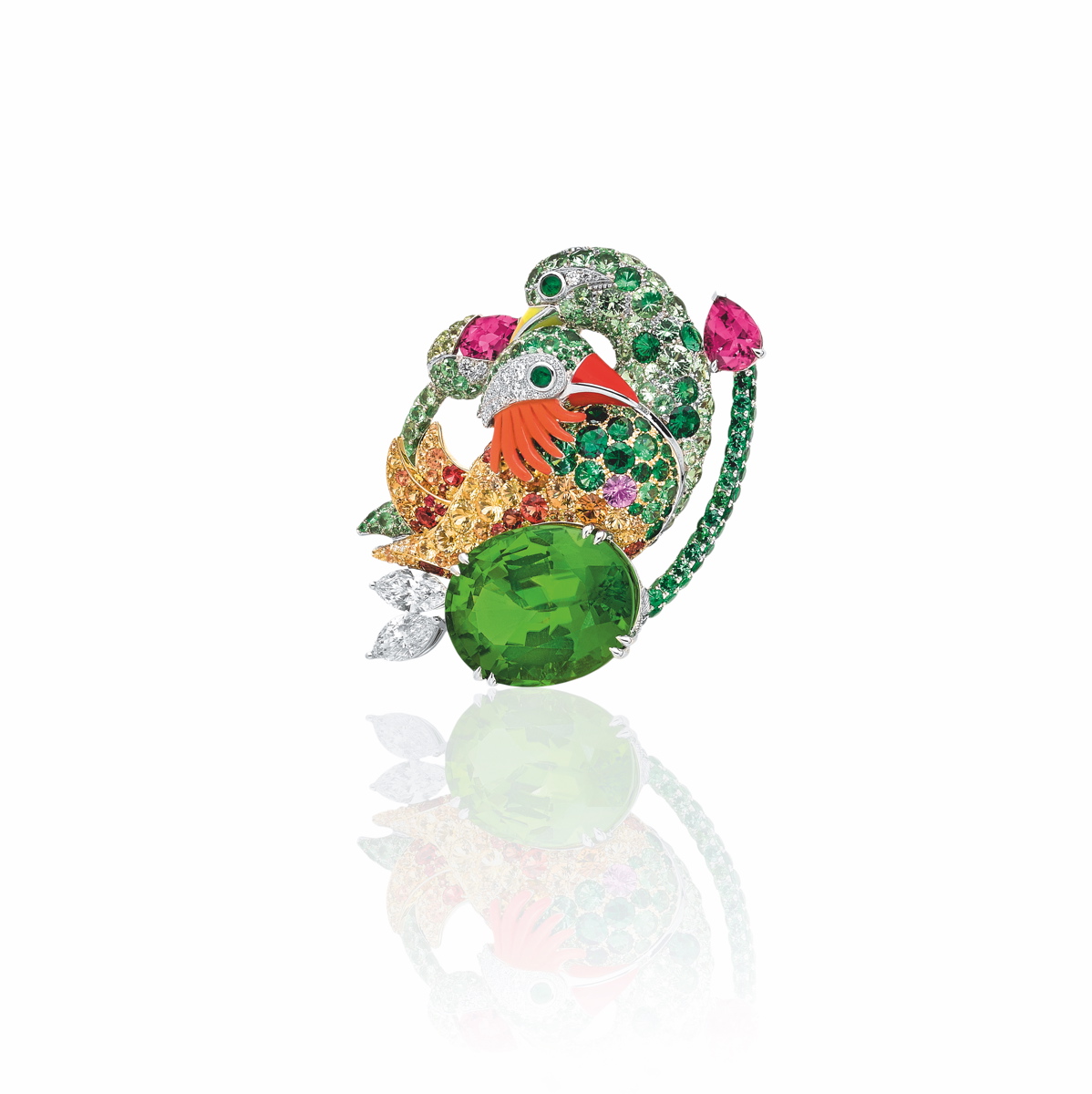 Mandarin Oriental" brooch in white and yellow gold, peridot (26.23 carats), diamonds, emeralds and spinels. Photo: Anna Hu
But we also need to talk about techniques to better understand the interest of these two designers' pieces. In addition to rare stones that are particularly prized in Asia, such as Alexandrite, sapphires and star rubies of the highest quality, emeralds and jade, the virtuosity of the manufacturing process must be observed. It is a question here of lightening the metal as much as possible to keep only the bare minimum, adding titanium and silver to the gold to play with the colours. And on these, almost obsessively, hundreds, sometimes thousands of stones are set to make it disappear. A work largely inspired by the master in the matter, the creator Joël Arthur Rosenthal (JAR, editor's note), whose research into the lightening of jewellery pieces is one of his trademarks. But the result is there and the pieces – ultra light – are remarkable.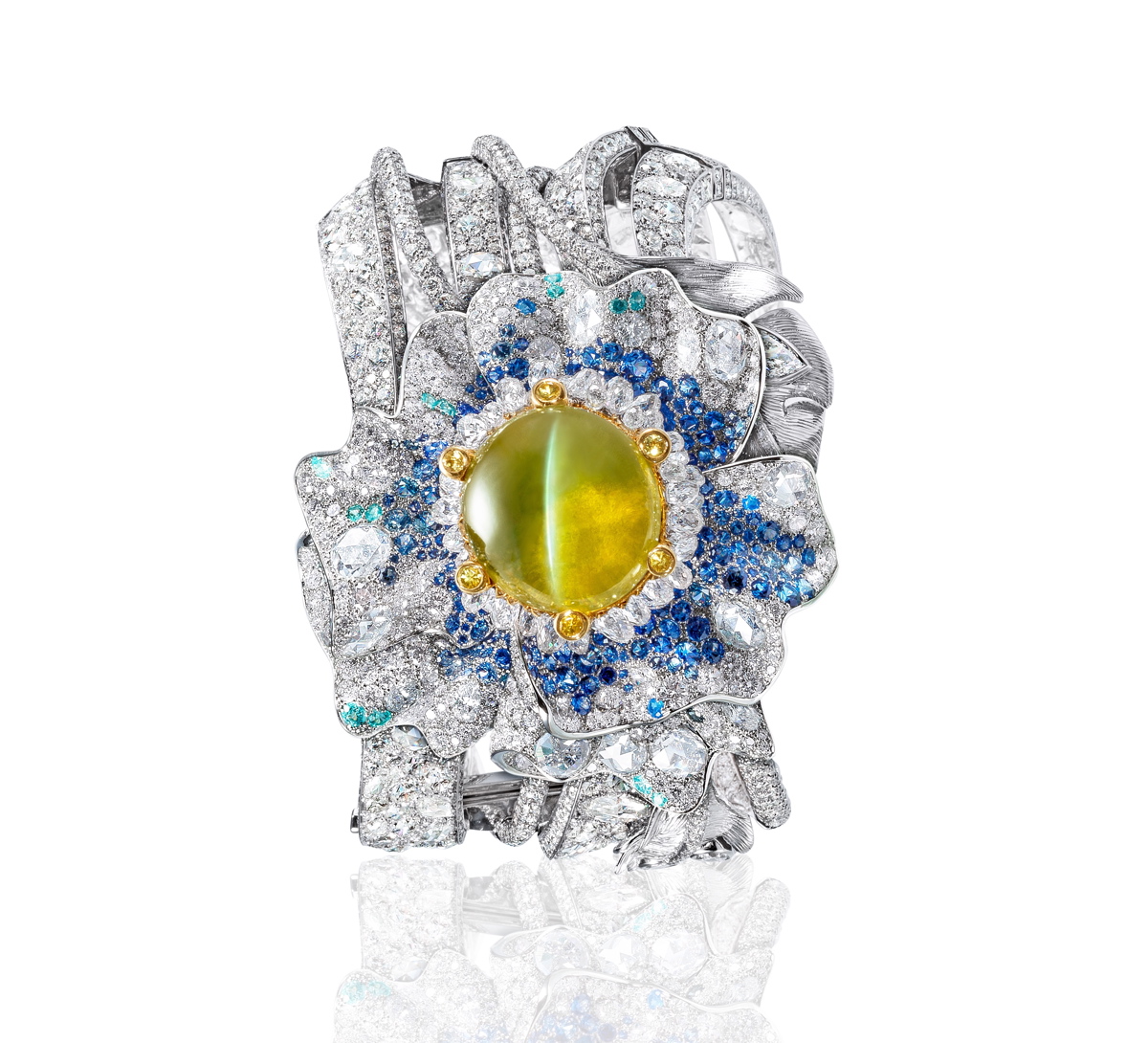 Melody" bracelet in white gold, diamonds, sapphires, tourmalines, haüynes and cat's eye alexandrite (33.65 carats). Photo: Anna Hu
The setting and polishing of the stones are what give the pieces their final appearance. In the case of the two designers, the stones are mixed, superimposed and respond perfectly to each other in a play of reflections and brilliance, giving these jewels a life of their own. It's as if nature had been captured, almost to make it more beautiful.
Snowpeas" earrings in gold, titanium, diamonds and emeralds. Photo: Cindy Chao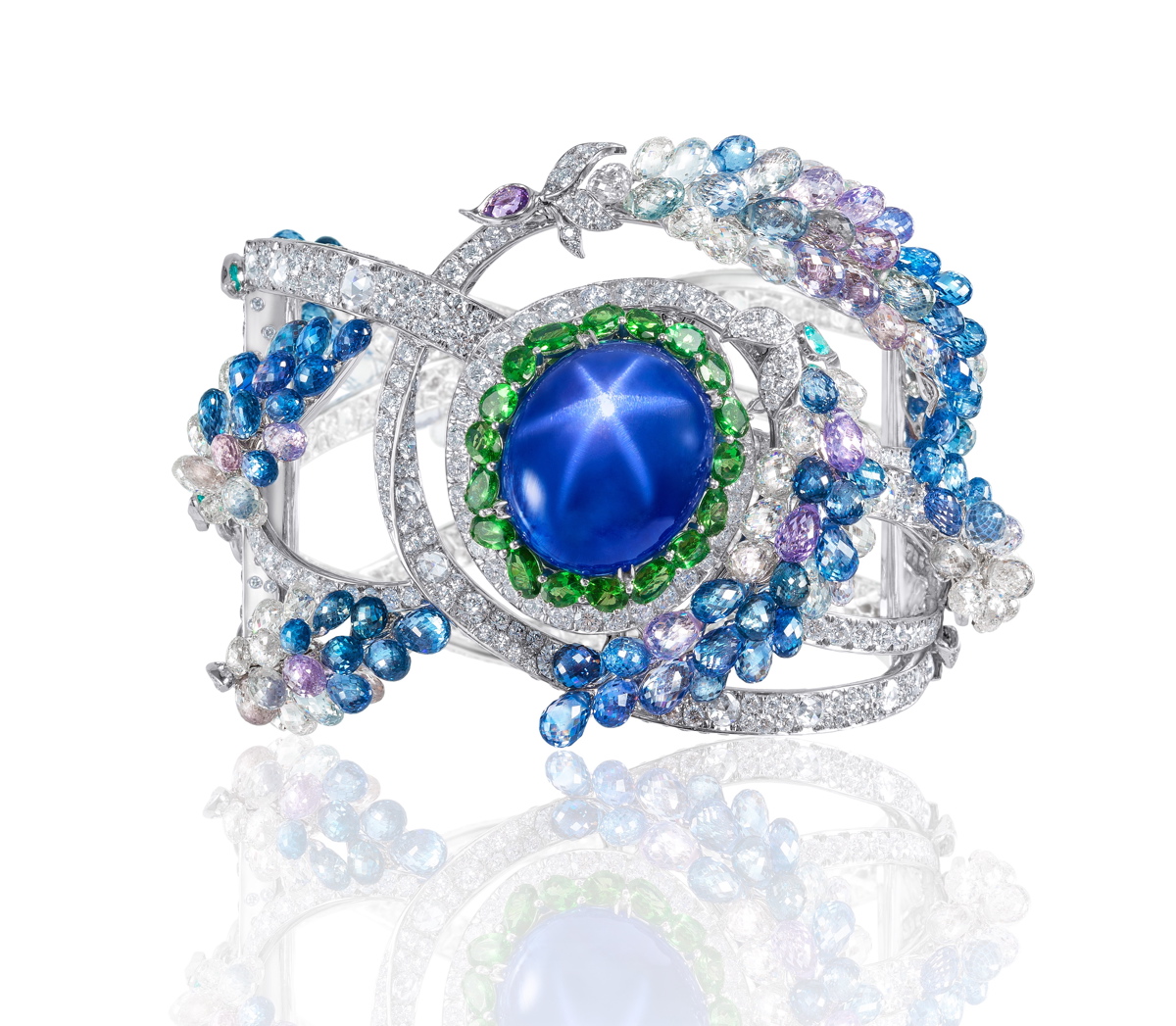 Delphinium" bracelet in gold, diamonds, garnets and sapphires, including a 78.48-carat star centre (Sri Lanka). Photo: Anna Hu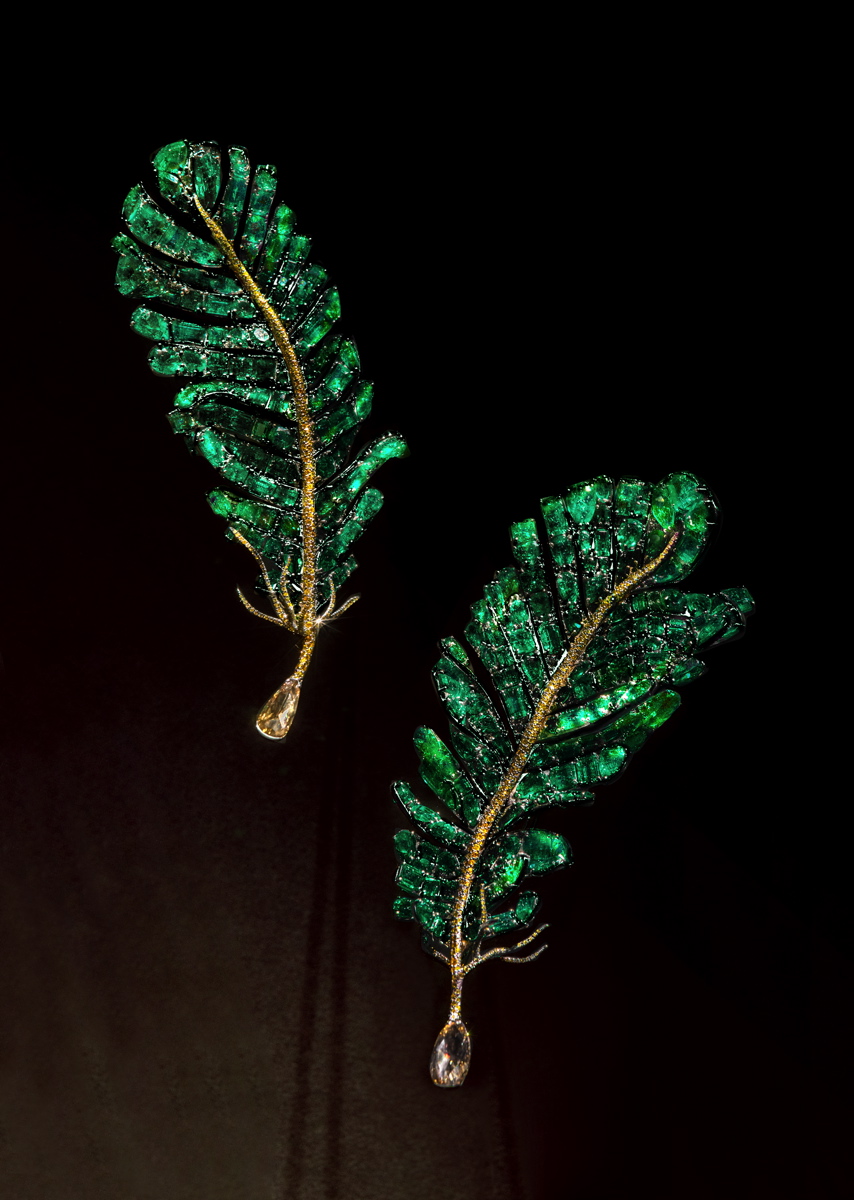 Gold, titanium, diamond and emerald "Feather" brooch. Photo: Cindy Chao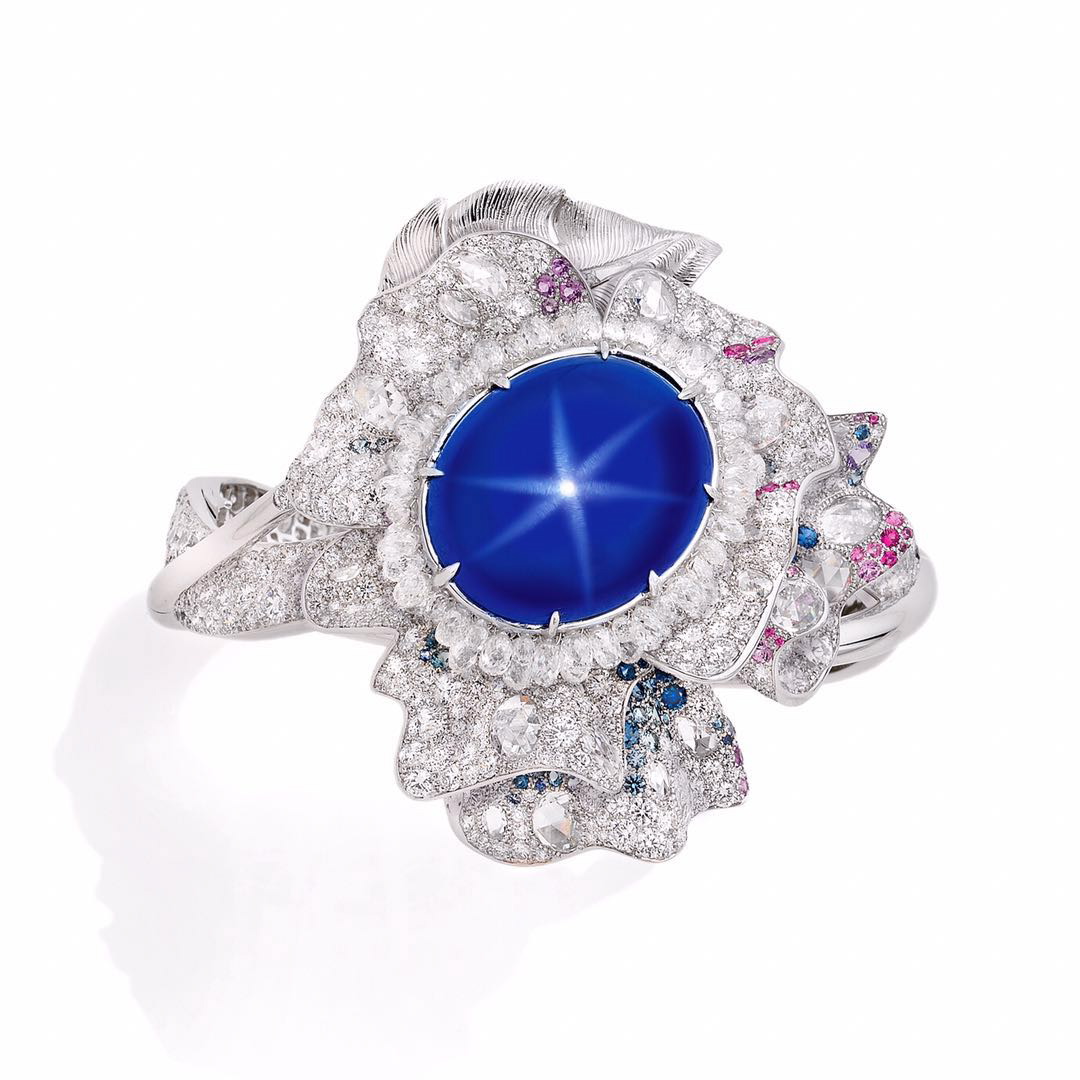 Mythical Flora" bracelet in gold, diamonds and sapphires with a 58.85 carat centre (SSEF). Photo: Anna Hu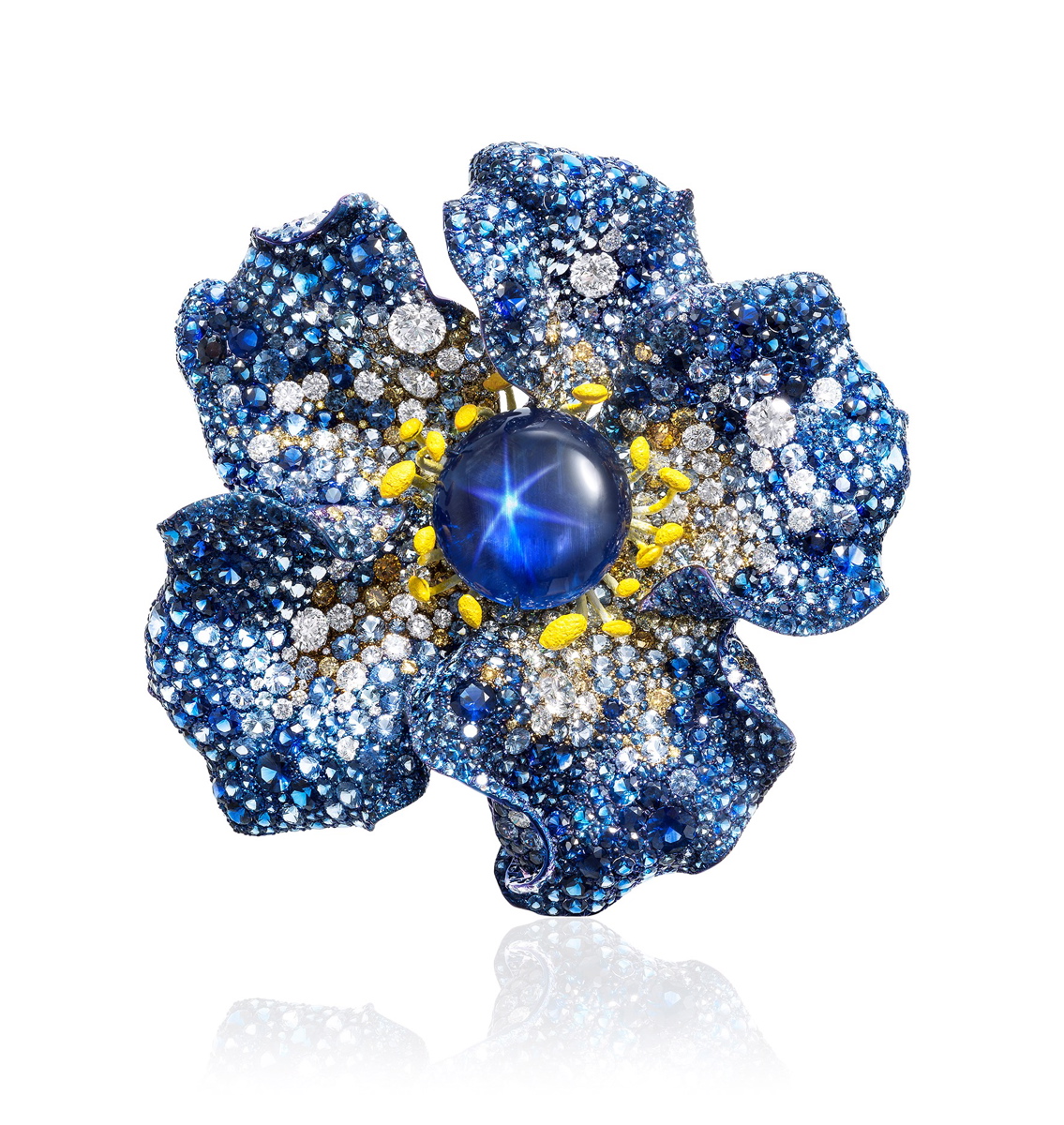 Gold, diamond and sapphire brooch. Photo: Cindy Chao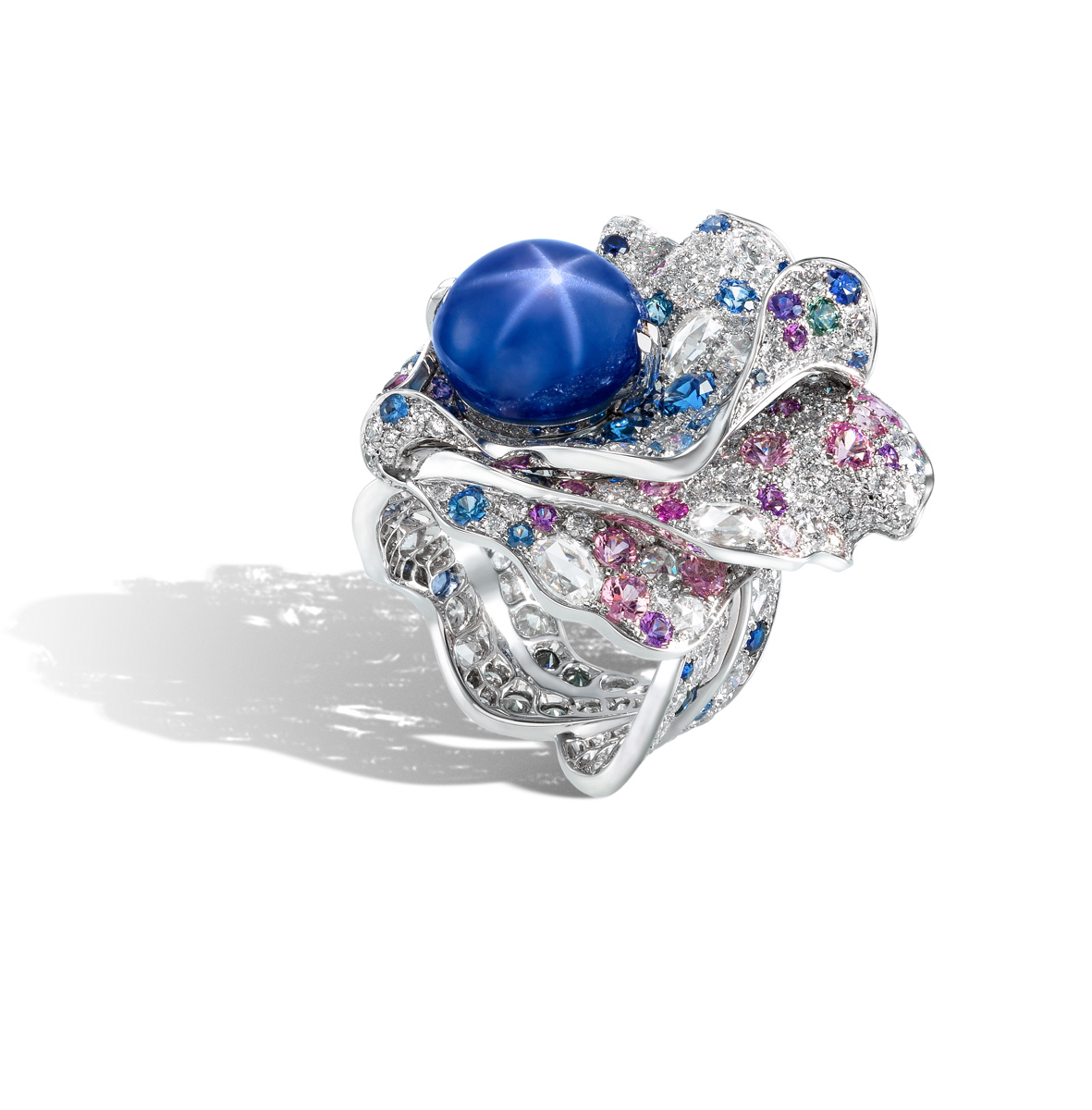 Petals of Love" ring in gold, diamonds, tourmalines and sapphires, including a 15.16 carat centre. Photo: Anna Hu
Autumn leaves" brooch in gold and titanium, diamonds and 6 carat conch pearl. Photo: Cindy Chao
See you soon!