Until May 4, 2019, the Elsa Vanier Gallery explores in a new exhibition the vocation of the knot in jewellery. Rings, bracelets, necklaces, the selected designers propose their vision of this ancestral gesture by transposing it into metal. Reinterpreting the jewel of feeling but also all the symbolism that surrounds the action of tying together two elements or two destinies.
Infinity ring in vermeil by Annie Silbert. Photo: Elsa Vanier
Since the dawn of time and for as long as jewellery or – at least – the object used to adorn it has existed, it has had to be tied to be worn. Long before the metal clasp, it was the knot that made it safe to wear. Far from traditional jewellery, many pieces of jewellery continue to be tied, such as Tibetan bracelets or so-called "Brazilian" bracelets. This is also the case for many wedding necklaces where the action of tying the necklace symbolises the union of two destinies but also, sometimes, the fact of tying the future life of the wife to her husband's family. Less symbolically, this same gesture is still used to tie our shoes and some of our clothes. It is such a common gesture that it is taught to children from an early age.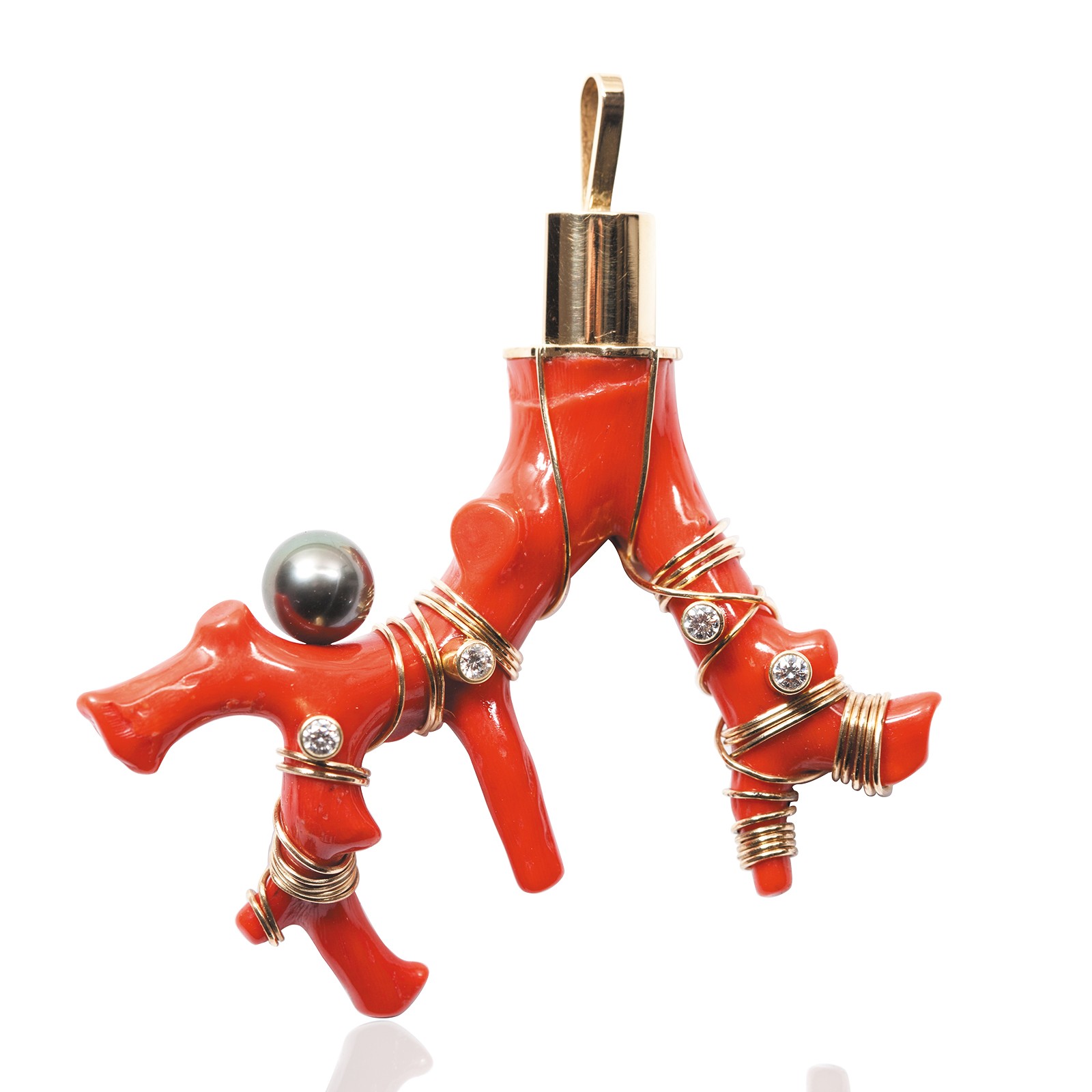 Corail Noué pendant in yellow gold, diamonds, red coral and Tahitian pearl. Photo: Elsa Vanier
Curl ring in yellow gold by Ute Decker. Photo: Elsa Vanier
Little by little, the knot itself has taken on different interpretations. It is a religious symbol and is found on rosaries. It is used to give rhythm to one's prayer and to standardise its repetition. The Orthodox, for example, use Tchotki, woolen rosaries consisting of 30, 33 or 99 balls or knots. A symbol of good luck, it is found in Asia in the form of the infinite knot. It is known as aShrivatsa"In India, this term is linked to Lakshmi, the goddess of fortune, prosperity and abundance.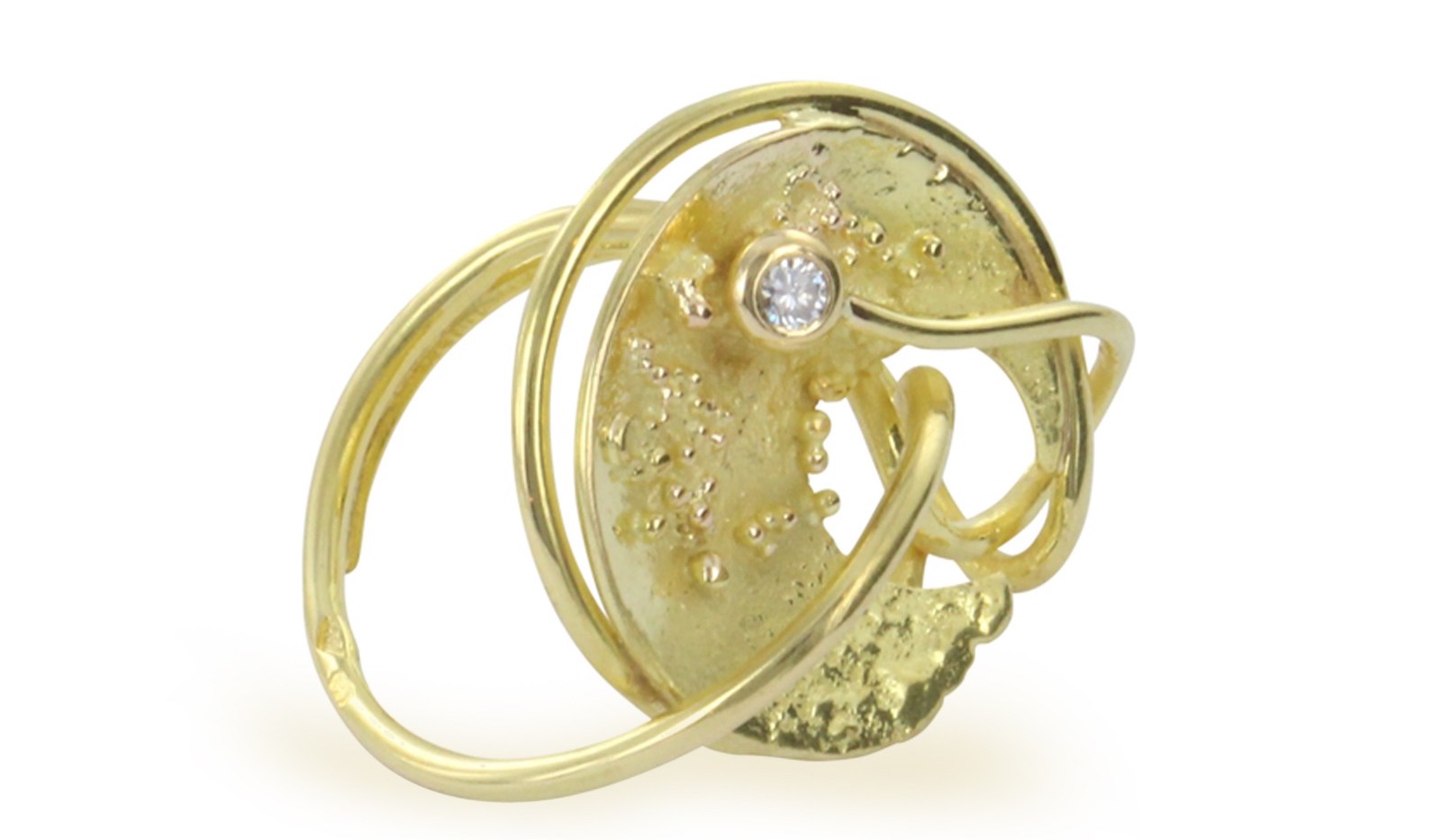 Knot ring in yellow gold and diamond by Karen Gay. Photo: Elsa Vanier
In jewellery, the knot motif has been used for as long as metal jewellery has existed. The famous Heracles knot can be found in ancient Greece (the Petit Palais has a fine example from the 4th century BC). Almost exclusively linked to the symbolism of marriage or union, it has been reinterpreted in every era. At the end of the 19th century and then during the 20th century, it was used more figuratively on brooches and bodice fronts. It is the signature of Chaumet, which has been using it since its creation at the end of the 18th century, dressing it up with diamonds, pearls or enamel. In 2016, Chaumet brilliantly reinterpreted it in a beautiful high jewellery collectioncalled "Insolence" and the "Liens" line is one of the brand's must-haves.
Entangled ring in yellow gold by Marion Lebouteiller. Photo: Elsa Vanier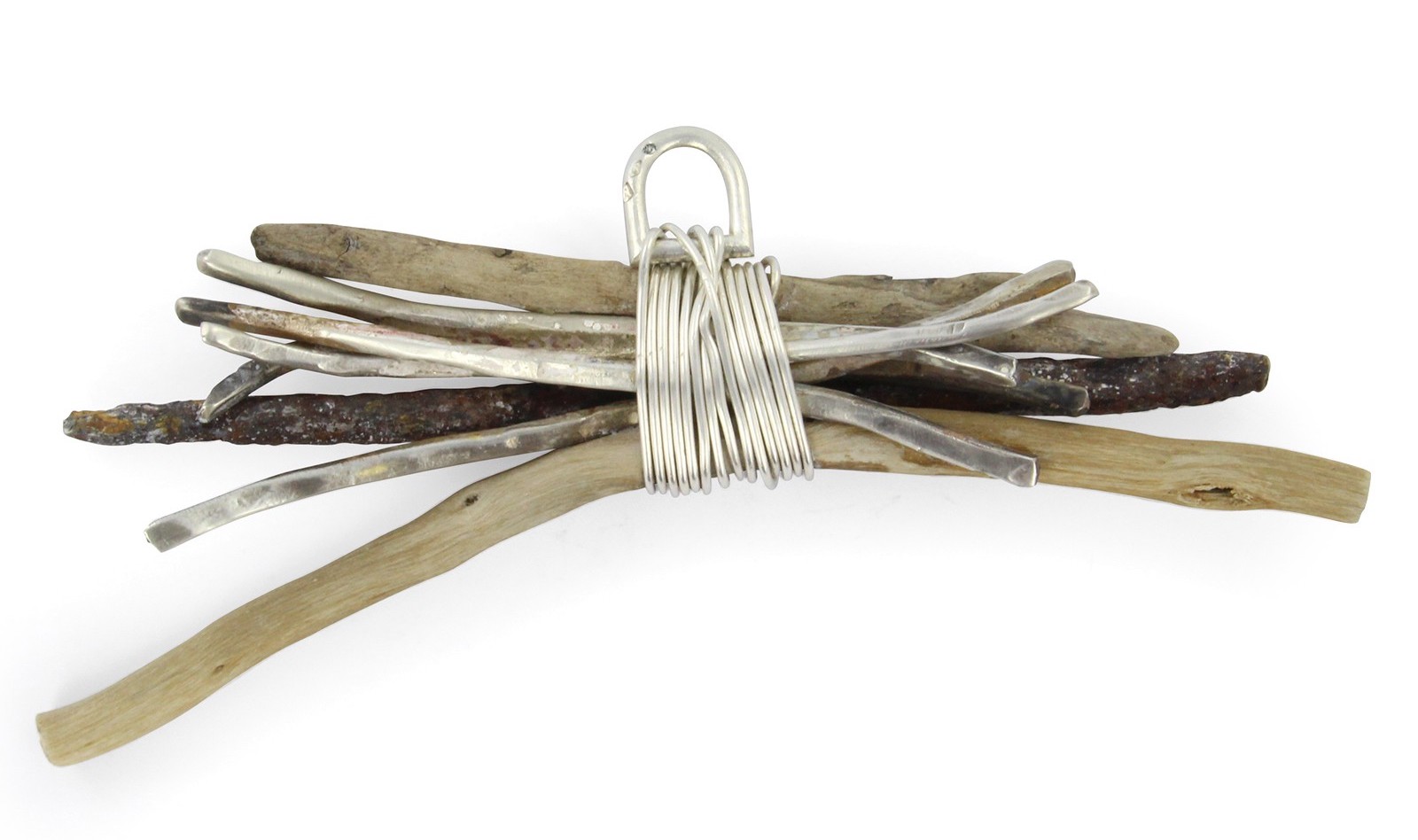 Fagot pendant in silver and driftwood by Jean Grisoni. Photo: Elsa Vanier
At Elsa's, you will discover a multitude of possibilities: gold, silver, steel or titanium. There are not many stones in this new exhibition, but they would not add much, because here you have to admire the technique and understand the craftsmen's path. Among the pieces that made the most impression on me, I would retain the poetry of Marion Lebouteiller's jewellery and the softness of Oliver Schmidt's pieces. I will not forget either the dreamlike micro-universes of Karen Gay and I will keep in mind for a long time the sculptural jewellery of Jean Grisoni whose work I have admired for many years now.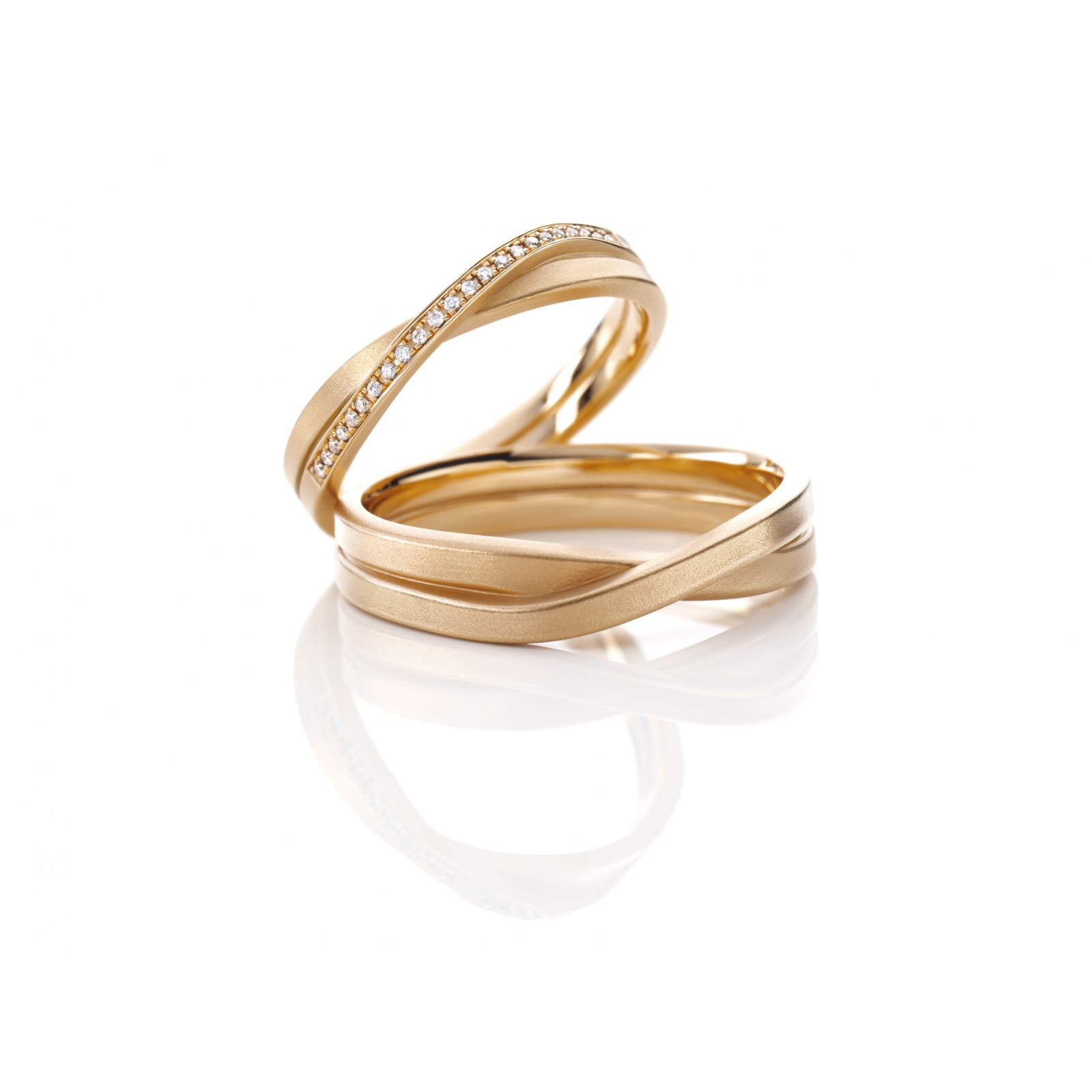 Endless wedding rings in yellow gold and diamonds by Oliver Schmidt. Photo: Elsa Vanier
So I think it is necessary to encourage you to visit this very nice exhibition. And then, who knows, maybe it will make you want to forge a stronger bond or unite your destiny with someone who matters to you? But be careful, because as the poet Henry Bauchau (1913-2012) wrote in 2008: "Finally, love is a light, a warmth, it is also a knot, a noose: don't go too fast, don't go too far, otherwise it will tighten".
See you soon!