The possibility of a real retrospective of Ramon Puig Cuyas' work in Paris is almost a miracle. But it has happened and is currently on display at Galerie La Joaillerie par Mazlo in Paris until 18 May 2019. So, if you only have to see one jewellery exhibition during this icy Parisian spring, this is it. Indeed, since April 11, the gallery offers you to dive into the work of this great name of contemporary jewellery in order to discover a fair mix between his designs and his creations since 1985 until today. A tour de force admirably staged where the pieces, as astonishing as they are exciting, respond perfectly to each other and allow us to better understand the personality of this tireless creator.
But perhaps you are wondering who Ramon Puig Cuyas is? Born in 1953, in Matarò (Spain), he initially intended to become an illustrator. To this end, he studied between 1969 and 1974 at the Escola Massana in Barcelona. He was introduced to the design of objects and gradually moved towards jewellery. He gradually imposed his artistic vision both as a designer and as a craftsman, and therefore as a maker of his own designs. Then, he also became a powerful voice in contemporary jewellery by becoming a teacher and then Head of the Jewellery Design Department at the Escola Massana. Between 1977 and 2016, he taught and directed this department whose quality is no longer in question. Recognised and highly respected, he is invited to give courses abroad and has lectured in France, Denmark and Finland. In 1988, the Royal College of Art in London; in 1990, in Helsinki; in 2006, at the Estonian Academy of Arts in Talinn… etc.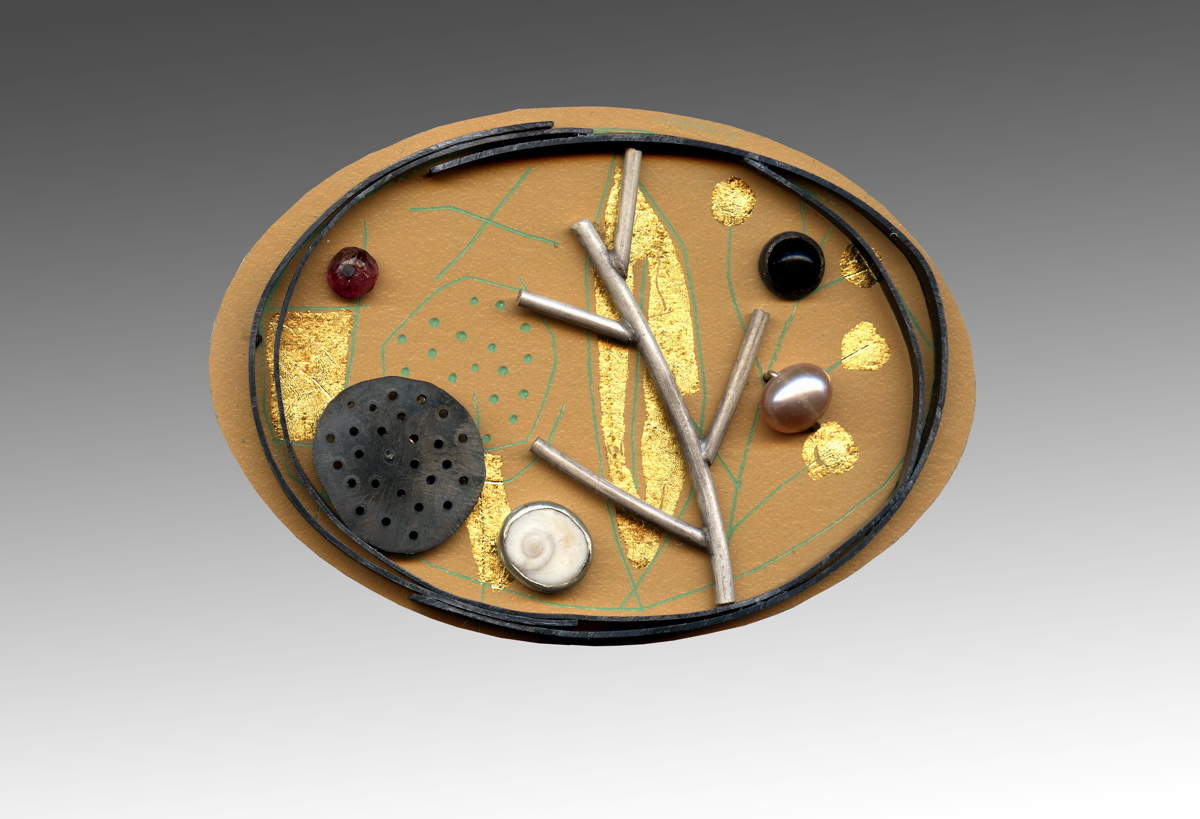 His work is an ode to the simplicity of materials and the democratisation of jewellery. It must be beautiful, but it can be made of simple materials, often resulting from a recovery process. This democratisation of the work also pleads for the autonomy of the creator. As far as possible, the designer must be able to produce it entirely and therefore must know the gestures and techniques required. In contrast to jewellery, which is collective in its complexity but also more elitist, Ramon Puig Cuyas' pieces are the result of an individual approach and also become more accessible. However, if jewellery is simpler to decipher because it is often figurative, here – on the contrary – you have to accept to be drawn into a dreamlike universe where poetry permeates the slightest element. Like the pieces in the "Erfurt Suite", which are a tribute to the roads that go by beyond the windows of cars or trains. Inevitably reminding me, on a more personal level, of my childhood journeys on the roads of the South which led me to my grandparents…
See you soon!