This story was originally published under the title " Madlords, a secret gem " on the Jewelry Connoisseur blog. This translation is mine. You can read the original article through this link. Enjoy !
*****
The Madlords shop. Photo : Madlords
Installed in a former photographic framing company in Paris, this address offers a perfect setting for inspired and unconventional jewellery. Visit it!
Nestled in a courtyard in the heart of the Saint-Honoré district, there is a secret place known by jewellery lovers. It is here that collectors and aesthetes Serge and Caroline Muller have opened a 200 m2 concept store with a hippie-chic spirit, offering collections whose hearts swing between spirituality and rock'n'roll spirit.
Housed in a former photo frame factory, the site has welcomed in its glory days the greatest names such as Robert Doisneau and Willy Ronis. Its successful transformation into a jewellery store is a tribute to the creativity of the designers and craftsmen on display. Far from traditional jewellery stores, its urban décor, natural light and a selection of indie music give it a festive and joyful atmosphere.
Caroline and Serge Muller. Photo: Stéphane de Bourgies
This atypical place offers its customers a selection of a hundred designers from all over the world. American jewellery is particularly well represented, with well-known North American houses such as Foundrae by Beth Bugdaycay, Marlo Laz, Pat Flynn and Royal Nomad Jewelry. Jacquie Aiche and Maor Cohen have their own shop-in-shop, each with a 20 square metre space dedicated to their brands. Giving this place a unique aura.
From inspiring New York City to nonchalant Los Angeles, from the temples of Bali to Native American cultures, the Mullers – and their team – are guided in their bold choices by two ideas: to break the codes and to introduce jewellery with an ethnic spirit. And for four years, this well-hidden place has succeeded in surprising us and renewing its talent. Far from the many shops that only offer soulless accessories.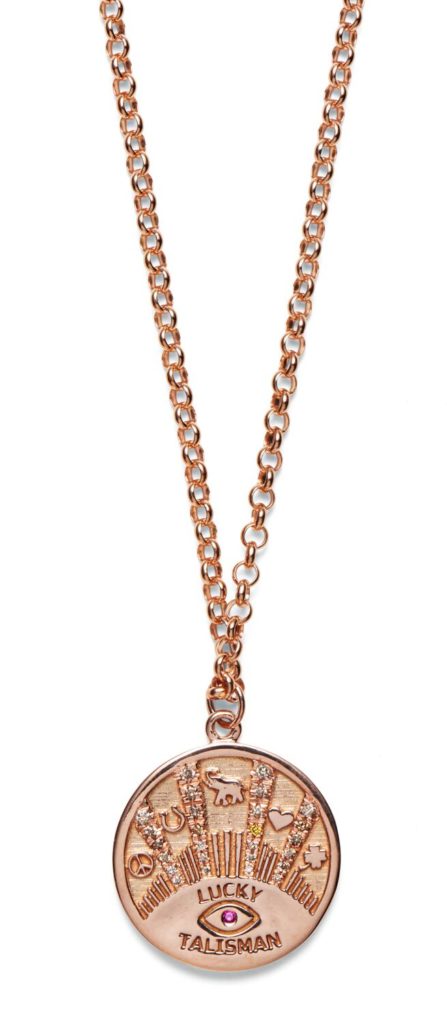 Gold, diamond and ruby pendant by Marlo Laz. Photo: MadLords
A little over a year ago, Serge and Caroline opened a small space on the rue Saint-Honoré. Here, piercer Slobodan Kuklinsky regularly operates, an opportunity to enjoy a high quality service and choose a piece of jewellery from the shop's incredible collections.
At the end of November 2018, after having already introduced its customers to yoga and meditation, the house had celebrated its anniversary with a Guitar Player Show led by Manu Lanvin and Yarol Poupaud. An opportunity to remind people that jewellery should remain a party. Just like Paris!
See you soon !