For several years, a movement around the traceability of gems has appeared on the market. It is clear that many consumers want to become consumers and follow a more responsible approach in their purchases, whether they are related to the field of jewellery or to many other everyday products.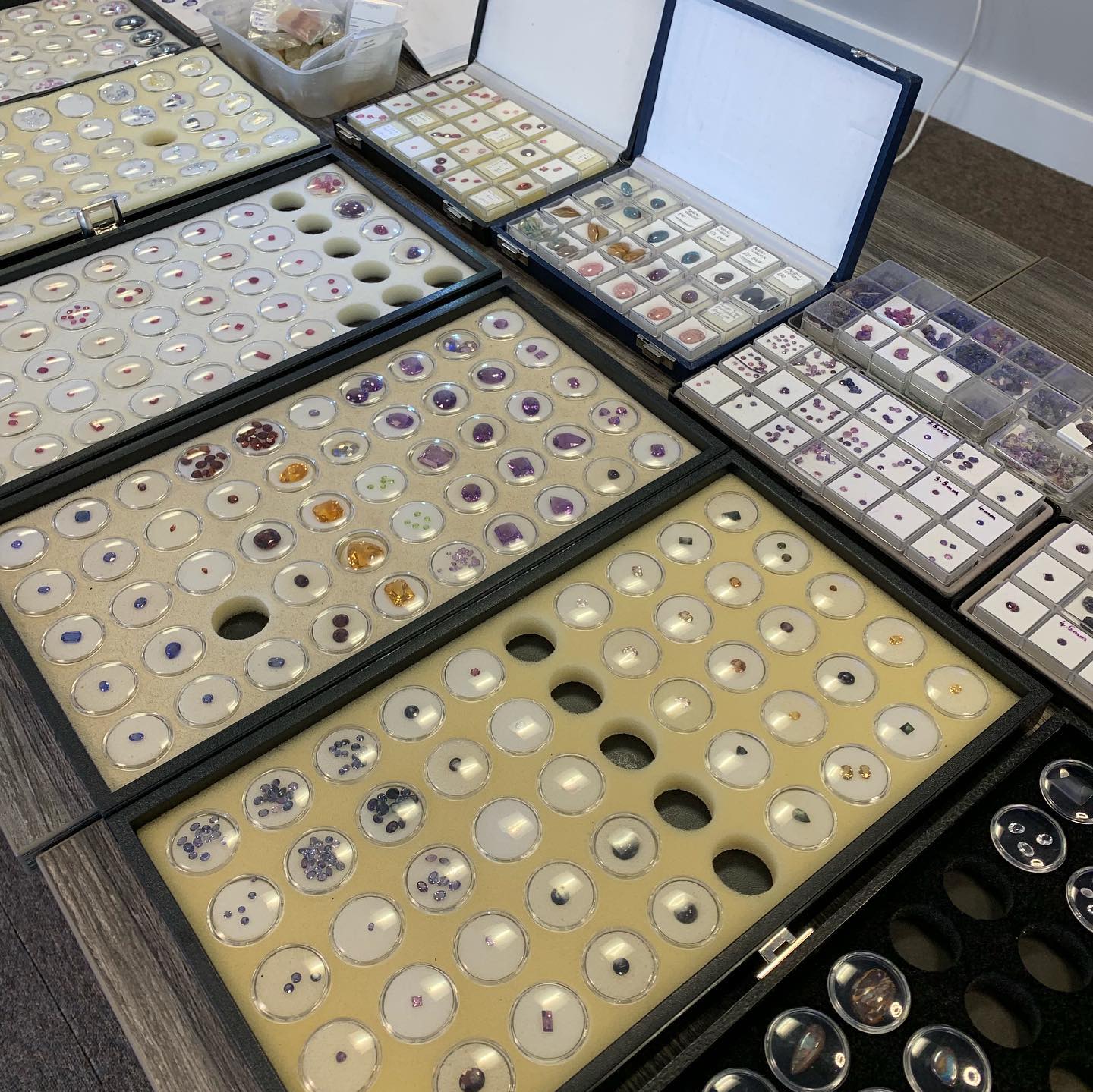 Some of the stones offered by Nineteen 48. Photo: Nineteen 48
But then a question, or rather many questions, arise: what does it mean to be responsible? What does it mean to be ethical? Is it the same as organic food? Can we talk about a "green attitude" in the jewellery industry? Of course, the list of questions could be extended endlessly..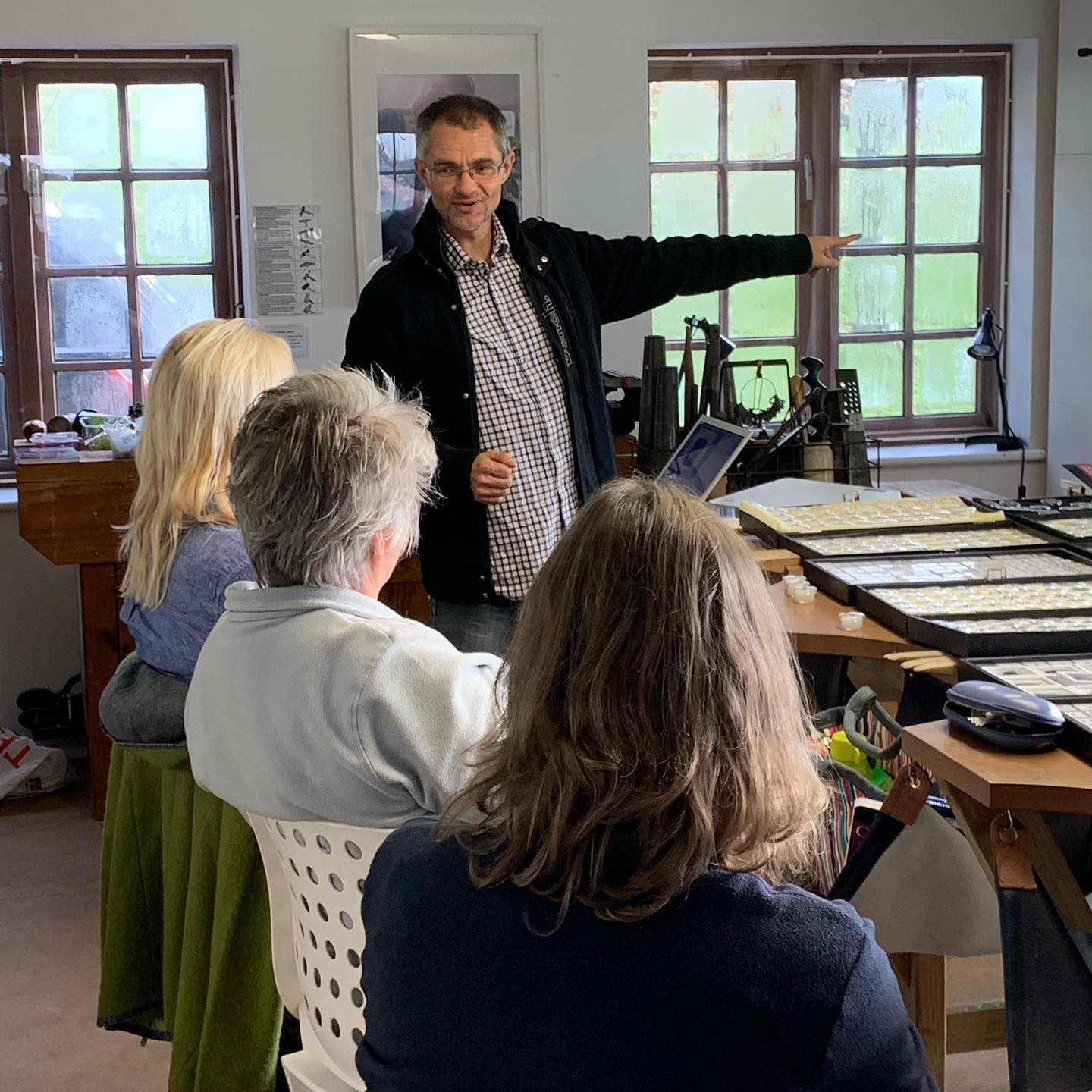 Stuart Pool explaining the Nineteen 48 project during a presentation at the Meon Valley Studio – Jewellery & Silversmithing School in England.
Personally, I thought I had a good sense of what ethics could mean in our industry. But I certainly tended to confuse ethics with trust. Two very different and yet very similar notions. So to answer my questions and to try and get a clearer picture of the subject of ethics in the gemstone industry, I went to "meet" (visio, it changes your life!) Stuart Pool who runs several projects around ethical gems including Nineteen 48, Ruby Fair, Crown Gems. He is also one of the co-founders of the Fair Luxury group, which has a bold objective: to drive a paradigm shift in the industry by promoting responsible and sustainable sourcing. Meet him!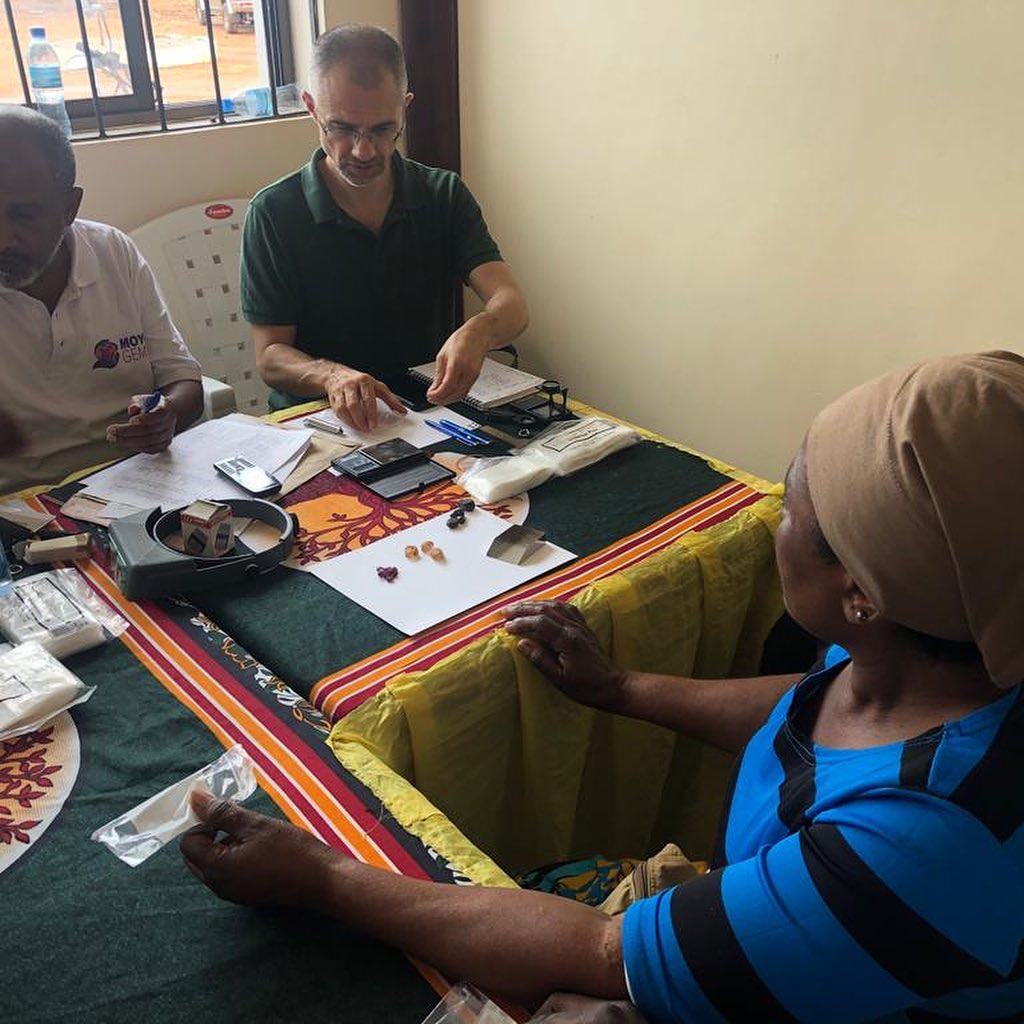 View of the stones in Tanzania as part of the Moyo Gemstones project. Photo: Nineteen 48
1- Can you introduce yourself to our readers?
Hello everyone. So my name is Stuart Pool, I'm mainly based in England but I do travel a lot. My background is not at all in the stone and jewellery industry and it was by chance that I took a 180 degree turn in my professional career. Today I work on projects promoting and selling ethical and traced gems from Sri Lanka and Tanzania. The subject of ethics, in general, has always interested me. It has been part of my way of doing business for a long time, even before I joined the jewellery industry. My professional experience has led me to work in a transversal way, from digital to finance to marketing. I have been an entrepreneur for a long time and I like to create projects and bring them to life. Since 2011, I have been involved in promoting gem traceability. I trained in gemology as well, a lot on the ground, in England but also in Sri Lanka.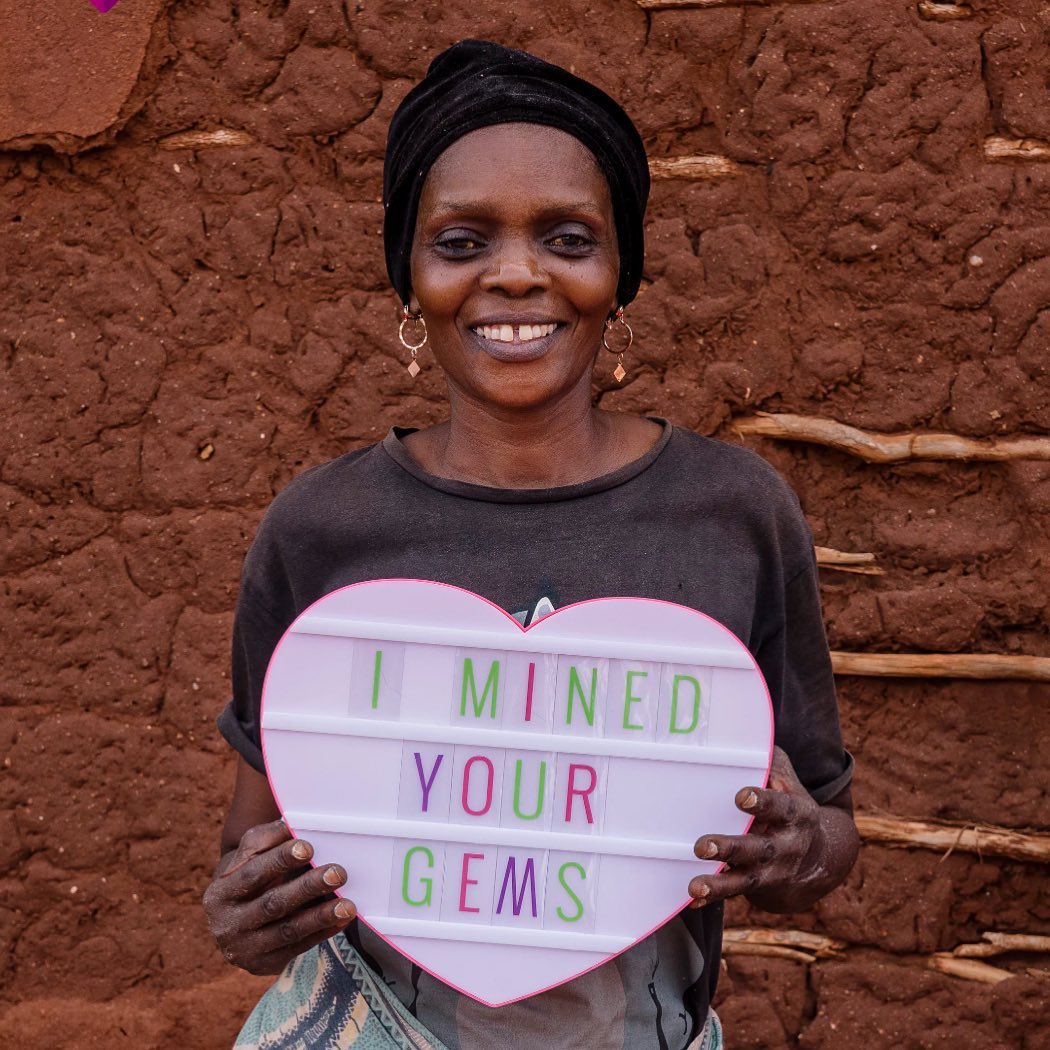 One of the women involved in the Moyo Gemstones project in collaboration with Tawoma: the Tanzanian Woman Miner Association. Photo: Nineteen 48
2- Why did you decide to promote ethical gems?
To tell you why exactly, I don't know. It's a combination of reasons and a more global awareness. When we founded Nineteen 48 with Gary Seneviratne, the initial idea was to start a business around gems. Ten years ago, the subject of ethics was not as prevalent and few people were asking the real questions about mining. Gary, whose family is based in Sri Lanka, wanted to create a project to promote his country's gems with the idea of making them known as such. We agreed that we needed to be transparent about where the stones came from and how they were treated, and we were already a bit of a pioneer on the subject. But we had to build everything. The meetings, the discovery of the country and the living conditions, and an awareness of the difference between the prices at the mines and those displayed in the sales outlets made us want to go further and set up a traceability process involving the improvement of the production chain. But nothing is set in stone and we are constantly looking for solutions to improve things further at our level.
1.75 ct sapphire, Sri Lanka, ethically sourced. Photo: Nineteen 48
3- 'Ethical' is a bit of a new buzzword. But then what is an ethical gem?
This is an excellent question as the word "ethical" is used in many different ways in recent years. Each one putting the cursor at its own level of vision. In reality, it is quite simple but it can seem very complicated to put in place in the field and it requires a lot of effort, an almost constant presence, a monitoring of the protocols and above all the investment of all. An ethical stone is not only a stone that can be traced from the miner to the jewel. It is also an environmentally friendly extraction and the restoration of extraction sites when they are no longer productive. It is a decent and regular salary for the miners and not a pay only when they find a stone or stones. It is also about educating communities and making sure that children can go to school and that families can feed themselves. Promoting ethics is a balancing act at the crossroads of many areas: ecology, economics, social and societal impact. You have to be attentive to everything. This is what we strive for and it is a daily challenge.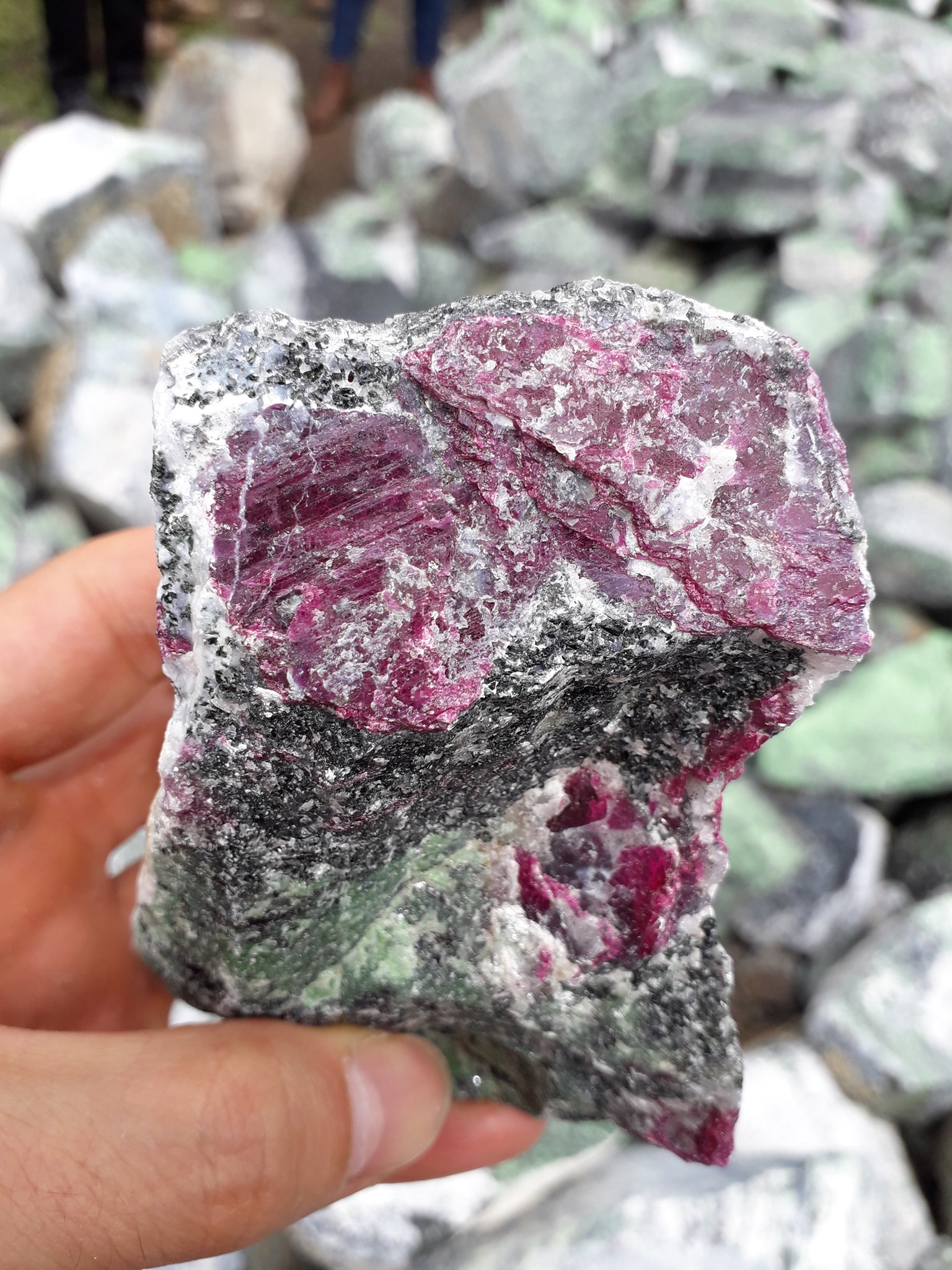 Ruby from Tanzania. Photo: Nineteen 48
4- From a geopolitical perspective, how is it possible to create real projects with a positive impact in gem producing countries?
I think it is possible to create ethical projects almost everywhere actually. That said, there are a few things to clarify. Some countries are less suitable than others and the political situation in a country has a lot to do with the realisation of such projects. In Sri Lanka and Tanzania, the countries are stable and it is possible to initiate things with relative ease. Of course, this requires support from the administration and the government. It is impossible to do things without them or the projects will fail. In these countries, there is a tradition of mining and the government (whether local or higher) is concerned with this particular issue. The miners are then able to compare what we offer them in terms of improved living and working conditions. Of course, it is impossible to compare systems that do not work in the same way. In Tanzania, for example, there are no pension or unemployment systems as we imagine them with our European minds. This is where we can bring about change in these countries. Paying miners properly, initiating employment contracts to secure a salary, ensuring that they look after themselves in case of illness or injury… etc. But for this, personal commitment is not enough. You have to bring people together and create a common energy. But this also takes time.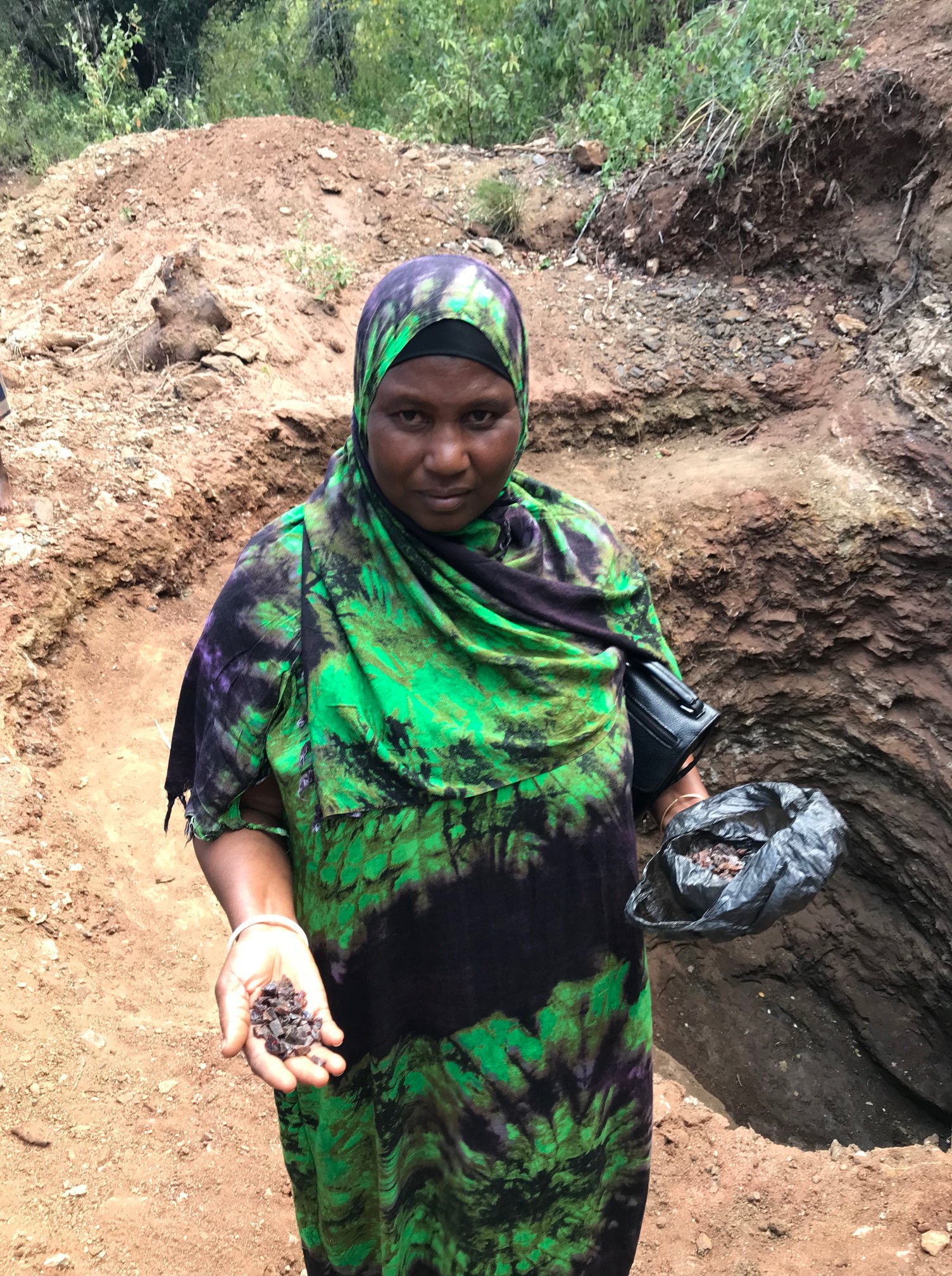 Myriam works mainly on sapphire and garnet concessions in the Tanga region of Tanzania. Photo: Nineteen 48
6- I often hear that ethical gems are comparable to organic food. Are they more expensive? Can they be processed?
I don't think ethically mined stones should be sold at a higher price. Of course, selling the stones requires cutting them. You can also sell rough but it's not the same market. Also, this necessarily adds a step of work: the cutting. And here again, you have to make sure that the cutters are properly paid for the work they do. In reality, it's a question of profit, quite simply. The margins will be lower for us and everyone benefits from this production and marketing model. Of course, if you sell the stones at too high a price, no one will buy them from you even with the best arguments in the world. This model is not sustainable. So we have to rethink the way we are paid and the way we make a profit. Without going so far as to talk about a solidarity economy, there is a virtuous circle to be found. For the time being, we are succeeding quite well!
As far as treatment is concerned, the question is whether the treatment is problematic. In itself, it is not, provided that the consumer is fully informed. This is the key to the problem. We need to inform because this information is one of the keys to the transparency we are creating in our relationship with our customers.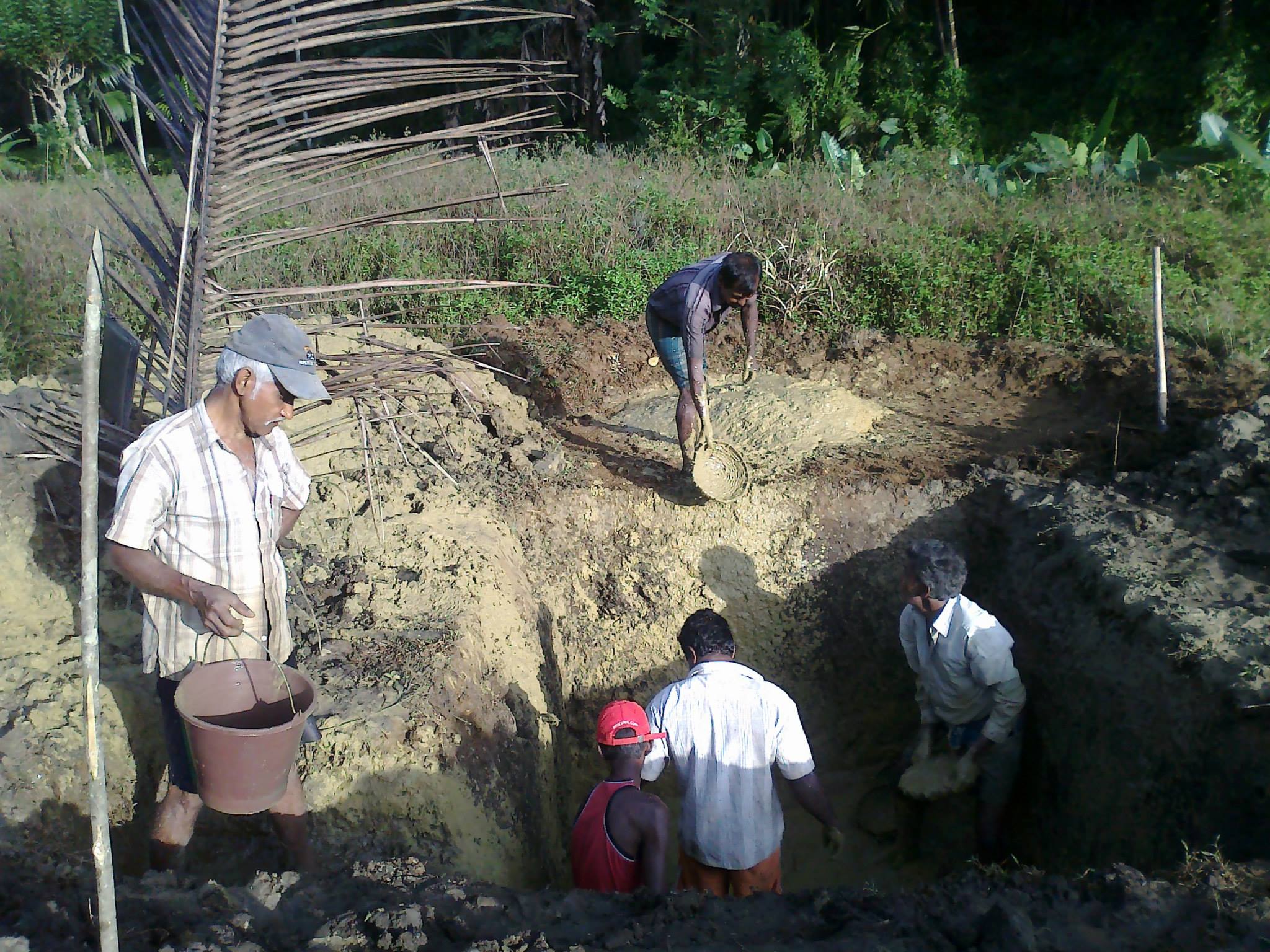 Working in one of Nineteen 48's dealerships in the Rekawa region of Sri Lanka. Photo: Nineteen 48
7- I am a consumer, how can I verify the information given?
We come back to this issue of trust. The information is very complicated for the consumer to verify. In our case, we regularly publish photos and reports on our actions on social networks and on our websites. We are very committed to communicating about our projects. With Luxury Fair, we regularly talk about how we operate and create links with other companies – all over the world – that think like us. In Tanzania, we are starting to use blockchain technology but it is not perfect and not easily usable for small mining units. The issue of trust is interesting because we have to rebuild trust. Consumers have been burned by clothing, food, cars and so on. So we have to be attentive to demands and respond to them as much as possible. I believe that this means, again and again, communication and transparency around our project. Talking, disseminating information, providing evidence, showing how we work, all these actions may seem small but they are so important. But be careful, communicating is not just about marketing and telling nice stories as we can see with the synthetic diamond. There is a significant amount of education that is needed.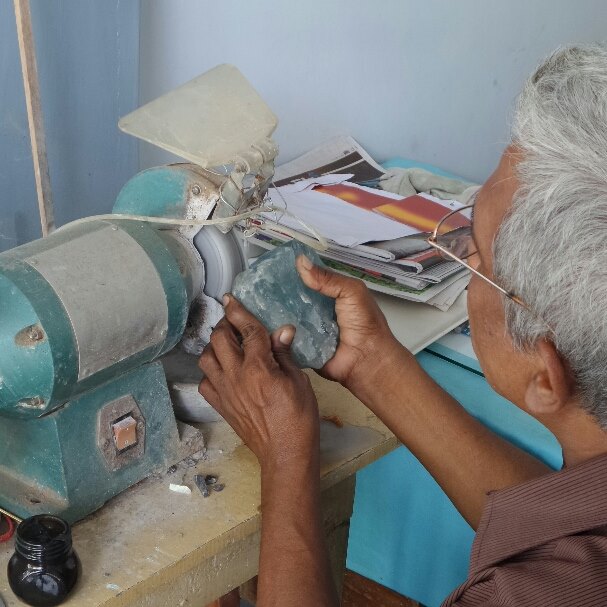 Cutting with one of Nineteen 48's cutters on an important aquamarine rough. Photo: Nineteen 48
8- There are many labels for metal but not for gemstones (except for the Kimberley Process for diamonds). Can we say that KP is ethical? What are the notable initiatives for coloured stones?
The topic is very new on coloured stones and initiatives are scattered. But there will have to be some kind of label in the years to come. This type of action requires very long consultations and it is not always easy to get everyone to agree. But I remain very confident because all the approaches we see are interesting and are building a new vision of the mining industry step by step. We should be able to create something close to Fairmined gold, which is a project that gives good results for the communities involved in this process. Regarding KP, it is a first system and it has the merit of existing. It cannot be called ethical because it is just a question of knowing where the stones come from. We have said that, for us, ethics is also about the conditions of extraction and the impact of these on the lives of the people. But I believe that there is room for improvement. The future will tell.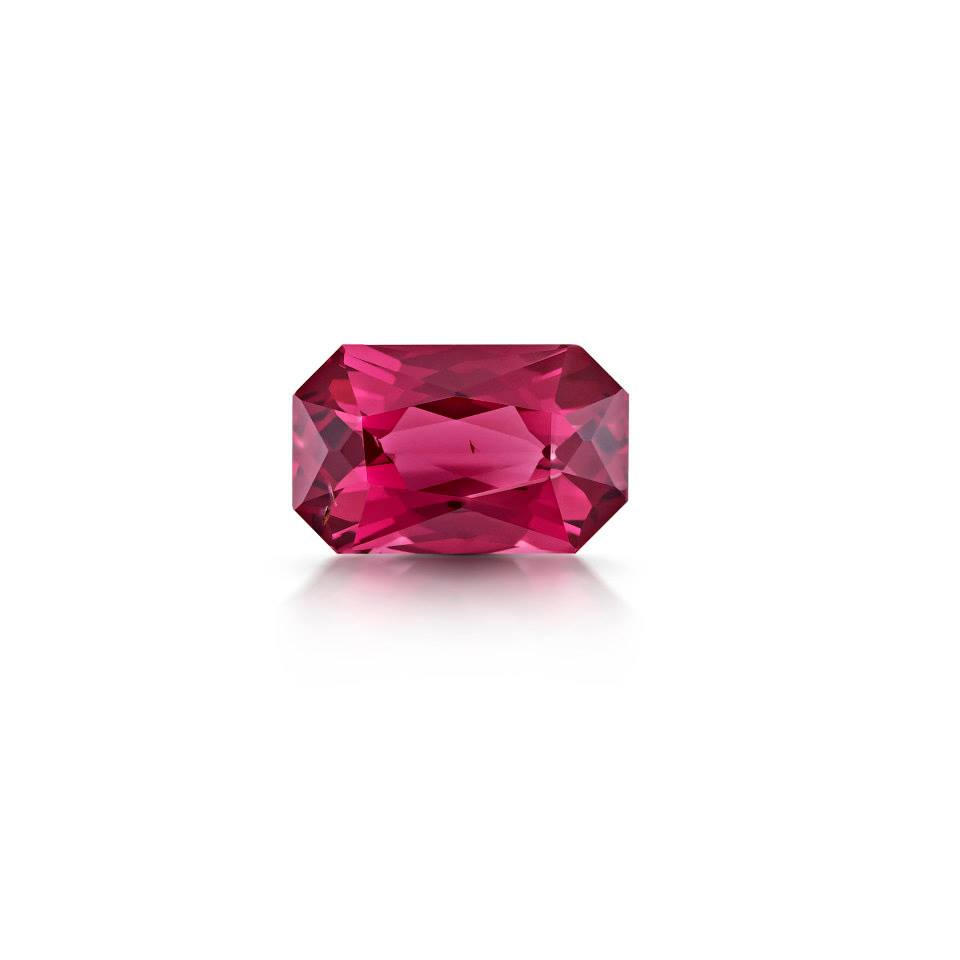 Tanzanian garnet, 1.91 ct, ethically sourced. Photo: Nineteen 48
9- Can we imagine that one day all stones will be ethical?
I would love to see that happen. But it won't happen in my lifetime. There is still so much to do. But I'm very optimistic that things will improve in the long term. These are projects that take time to create and to deliver measurable results. But they are getting there nonetheless. One step at a time!
See you soon!