Ever since I was a kid, there's been a book with a green cover that's been with me wherever I go. It theoretically belongs to my mum, but it's finally migrated to my bookshelves and I wouldn't let it go or lend it out for the world. The book is called 'Les modes d'Erté par Erté' and it was published by Flammarion in 1976. Perhaps that's part of what made me love jewellery. And "Les bijoux de la Castafiore" too. You never really get over meeting Madame Bianca as a child. I'm telling you this because the forthcoming sale by the Parisian auction house Castor-Hara will be dispersing objects that belonged to this prolific designer and creator. After all, that's what Romain de Tirtoff was all about.
Les modes d'Erté by Erté, Flammarion, 1976
Romain de Tirtoff – Roman Petrovitch Tyrtov to be precise – was born in St Petersburg in 1892. He arrived in Paris for the first time in 1907, at the age of fifteen, and it was then that he adopted the pseudonym that was to follow him all his life: Erté. In 1912, he returned permanently to the capital and became a "designer". His first major commission was for Paul Poiret, the fashionable couturier, for whom he designed the sets for his fashion show. His career got off to a flying start, and in 1915 he landed the partnership of a lifetime, with Harper's Bazar. It lasted 22 years. His designs, with their unmistakable art deco aesthetic, were, he would say, largely inspired by his mother, whose elegance had left an indelible mark on his imagination. Although his career suffered a few setbacks, he never completely lost the interest of the general public and the editorial offices that kept him working throughout his life. In 1990, he left the limelight for good and is now buried in Boulogne-Billancourt cemetery, where he lived.
Lot 73: Gold, onyx, mother-of-pearl and diamond tie clip, circa 1979. Signed CFA. Limited edition of approximately 250. Artist's proof (engraved AP). Estimate between 600 and 800 euros. Photo: Castor-Hara
On 26 March, the Paris auction house Castor-Hara will be selling around a hundred objects that once belonged to this artist. These will include drawings, of course, but also some jewellery. Nothing really spectacular, but recognisable pieces of his distinctive style. Estimates were relatively low, at between €100 and €2,000, so this was an opportunity to buy a small piece of Parisian fashion history. Of course, I picked out a few lots, such as lot 73 and the necklace 74. There was also the ring, number 89, which I thought was a great success. The pieces were appraised by Annabelle Cukiermann's firm, which I have already mentioned on the site.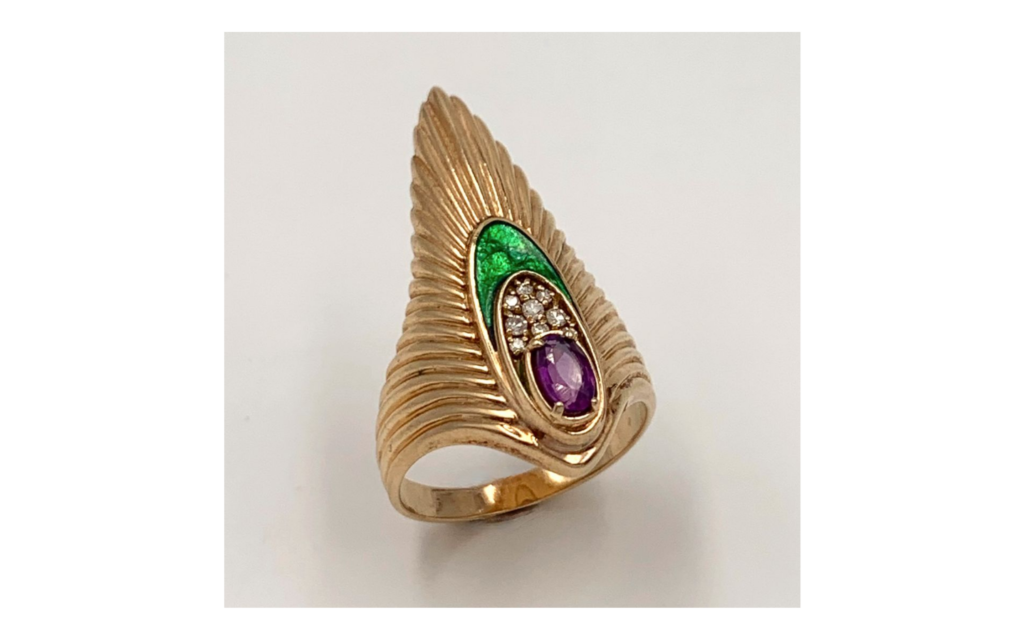 Lot 89: Yellow gold, amethyst, enamel and diamond ring. Signed ERTE, CFA. Limited edition of approximately 250. Artist's proof (engraved AP). Estimate between 200 and 400 euros. Photo: Castor-Hara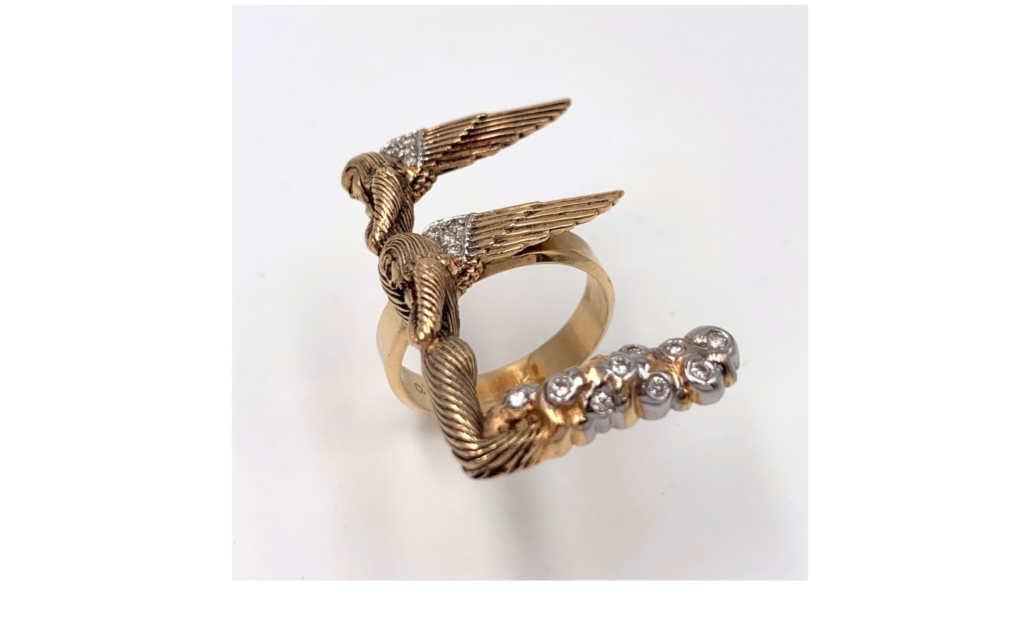 Lot 96: Yellow gold and diamond tie clip or "E" ring. Signed ERTE, CFA. Estimate between 400 and 600 euros. Photo: Castor-Hara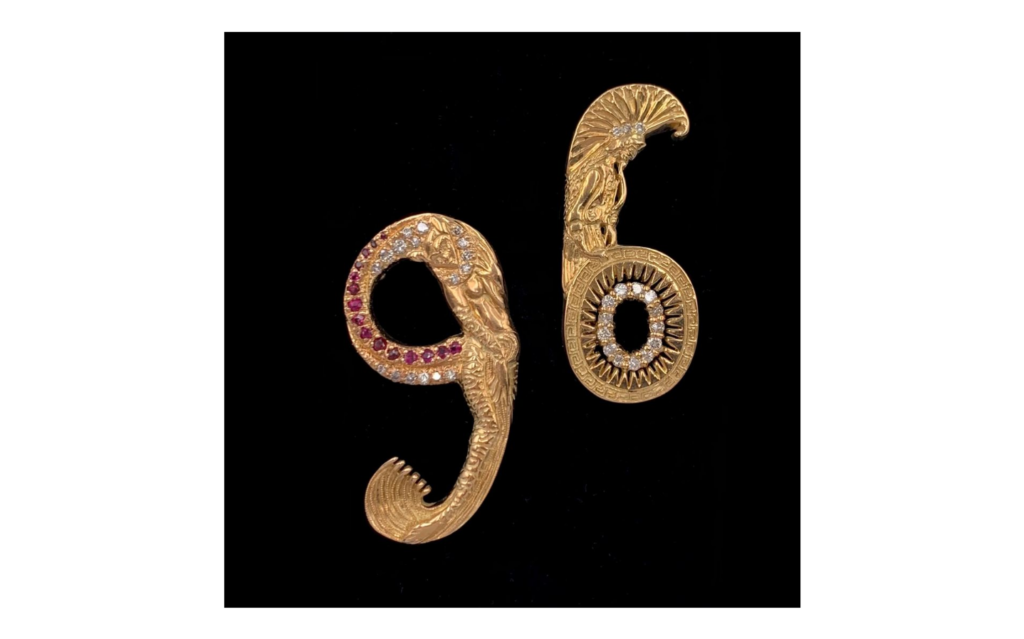 Lot 101: "6" and "9" brooches in yellow gold, diamonds and rubies. Signed CFA. Estimate between 600 and 900 euros. Photo: Castor-Hara
See you soon and enjoy the auction!