Everyone has archives. Whether they are family documents or administrative documents. We can also have papers from a family business that we keep in a corner of our house without knowing whether to throw them away or keep them. Documents that are often kept because they are linked to an affective relationship and one does not really know what to do with them. In order to better understand what archives are and what to do with them, I went to meet Stéphanie Desvaux, archivist and founder of the S'toria agency based in Toulouse, who has worked for Van Cleef & Arpels. An opportunity to decode the subtleties of classification and conservation with the woman who is curator, with Michaël Decrossas, of the future Van Cleef & Arpels school exhibition "Le bijou dessiné" and co-author of the book that will accompany this event, a joint publication by Éditions Norma and the École des Arts Joailliers. Interview.
Stéphanie Desvaux. Photo: S'toria
1- Could you introduce yourself to our readers and tell us what exactly is your job?
Hello, my name is Stéphanie Desvaux, I am a freelance archivist who created my company S'toria in March 2020. My missions are at the crossroads of the archivist and historian professions. I work on archiving missions: collection, classification, conservation of old documents but also information management when the documents or data are recent. I also carry out historical research and heritage promotion (exhibitions, guided tours, publications, organisation of events such as anniversaries of companies or cultural sites, and European Heritage Days).
2- What training did you receive to reach your current position?
I first did a preparatory class at the Ecole des Chartes, then a Master's degree in History and finally a professional Master's degree in Archives.
3- How did you discover jewellery?
During my last job as an archivist in a large jewellery company, where I worked for almost three years. I didn't know this world very well before joining this company, but today it is a subject that fascinates me and on which I conduct research.
Photo: S'toria
4- Let's get to the heart of the matter, what are the differences between private and public archives? Is there a difference in treatment between the two?
Private archives are those kept in a non-public structure such as companies, associations, political parties, families, etc., whereas public archives include documents resulting from the activities of the State, local authorities, public establishments, other legal entities under public law or persons under private law responsible for managing a public service, as part of their public service mission. Apart from the legal obligations of conservation that apply to public archives and which are defined in the Code du Patrimoine, the treatment of archives, whether public or private, is similar in the handling, classification methods, indexing and packaging of these documents as "objects". The standards are international and can be applied to both.
5- In what ways can archives be used?
There are 1,000 facets to the use of heritage. Archives are a very rich material that can be exploited in many ways: they can be animated in a video, be the subject of an exhibition or a book, be presented in support of a guided tour, and even reproduced on commercial objects. Over the last twenty years, they have been revived and are widely used by the marketing and communication departments of large companies. They can also be a source of inspiration for design studios and even contemporary artists. In a less visible way, archives allow the past of a family, a company, a place or a building to be enriched and documented. This work generally results in a historical analysis file.
6- You talk about heritage strategy. I therefore understand that the organisation and communication of archives meets specific criteria. What are these criteria?
There are no pre-existing criteria. It depends on the client's wishes and objectives. The strategy to be applied is based on discussions with the client. For example, is it internal or external communication, what is the target audience, what are the communication media?
7- I own a variety of papers or I am a company without a heritage policy, where should I start if I want to organise my archives a little better?
Call in an archivist! This is the best way to be accompanied in the short and long term, the idea being to help the archive owner to classify his documents in the immediate term but also to transmit a methodology to continue this work in the long term and ensure that the archives are well preserved in the future. The volume of the archives or the bulk of the material is often frightening: asking an expert is the best way to have the right method to avoid being overwhelmed.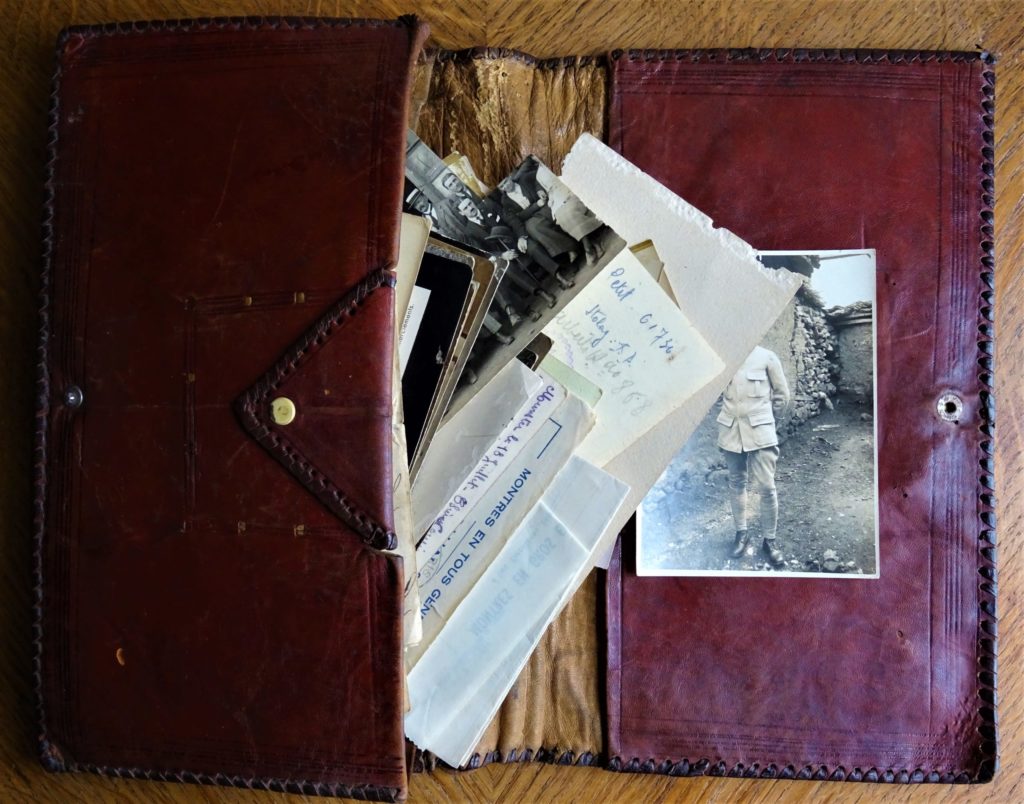 Photo: S'toria
8- Many companies use archives as a communication tool. I think we are talking about heritage marketing. Can you explain to us what exactly this consists of? What is the best way to promote archives?
Since the year 2000, more and more companies have been promoting their heritage and have set up a heritage department dedicated to what some people call "heritage marketing". This involves anchoring a brand's identity through its history by bringing meaning and a certain emotion to it. The important thing is therefore to preserve this heritage in order to enhance it but also to pass it on to future generations. These are the three main missions that punctuate S'toria's activity: to protect, to enhance and to transmit. First and foremost, it is important to know one's archive collection well, to preserve it well, to digitise it and then to be able to reveal all its wealth to the public.
The archives can be used internally as a source of inspiration for the various departments (communication, architecture, design studio, etc.), by enhancing conferences on the history of the company for employees, and team building sessions (e.g. escape game). Externally, as we have already mentioned, the forms of promotion are also varied. They can be digital: archives are no longer rare on social networks. In a more traditional way, we can think of exhibitions, books and guided tours. Corporate heritage is more and more present each year during the Heritage Days. Far from the cliché about the dusty, outdated aspect of archives, their richness offers many possibilities for enhancement. It is a marvellous medium that fascinates the public, that makes them dream and that also keeps a part of mystery. Don't be fooled, you can really "have fun" with archives!
9- Opening archives also means discovering sometimes difficult things about history. How should this awareness be articulated? Can it find its place in a global communication when it comes to a company?
It can indeed be a delicate subject. When it comes to a company, it makes the choice of whether or not to communicate about this difficult past. There is no obligation. However, I think you can always draw strength from your weaknesses. It can show how the company has dealt with it and bounced back.
10- Do we have to keep everything when it comes to thinking about building an archive? And how do archivists decide what to keep?
No, not all archives have to be kept. They have a unique and valuable character. Here again, the archivist's expertise comes into play, based on several legal or administrative criteria. The archivist will draw up a management table listing the documents and their retention period. At the end of this period, their fate is determined: the documents can be eliminated, sampled or retained. The important thing is to assess the value of the documents to history.
See you soon