A few years ago, I discovered Tim Searfoos by getting lost in the Internet dedicated to jewellery. I might as well tell you the truth, the first drawing I read by him triggered an absolute laugh. Since then, I've been watching for his publications and I laugh every time, because I recognise the situations he depicts, having experienced many of them at close quarters in the workshops. Far from the glossy clichés that don't always resemble my sector, Tim knows how to reproduce to perfection all those little moments that make life in the workshop so special. Better than that, he speaks to all the jewellers, setters, polishers and gemologists in the world. All of us, wherever we are, from London to New York, from Paris to Geneva, can't help but recognize ourselves in these caricatures filled with humor and second degrees. And if this is not the case for you, if you have never experienced one of the situations described, it is because you have never been in a workshop. Meet a talented author and a man with as many facets as the diamonds he sketches!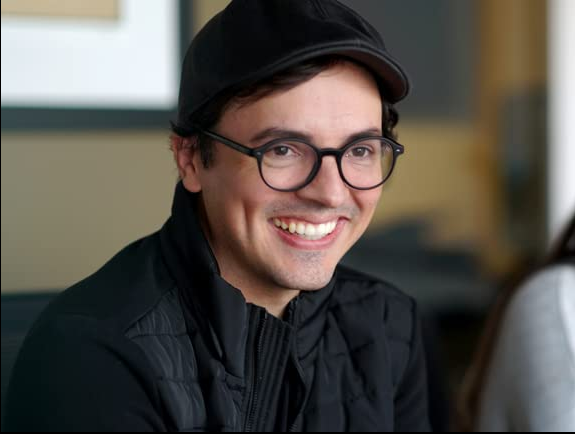 1- Hi Tim, it's a real pleasure to meet you. Can you introduce yourself to our readers?
Hello Marie and hello to all your readers! It is an honour to be interviewed for your site. My name is Tim Searfoos, I was born in Venezuela and my family moved to the US when I was 7 years old. I currently live in Tampa, Florida.
2- So, I've been exploring your website and you're a bit mysterious. Who are you?
Haha, I understand perfectly. I guess I am a bit mysterious. I just don't like to talk about myself too much. I guess if you ask me who I am, I would say I'm an artist and a storyteller. My passion is to explore the arts through different mediums. I've been a photographer, director of photography, producer, painter, commercial sculptor, animator, composer, screenwriter, novelist, children's book author, jeweller and of course a cartoonist.
I have always been an artist, as a child I drew all my favourite cartoons and wanted to grow up to be an animator. When I was a teenager, I was on a trip to Mexico with my grandfather, and I brought one of those old cheap disposable cameras. I remember stopping at a spectacular viewpoint, pulling out my cheap camera to capture these beautiful mountains but I was immediately frustrated because my cheap camera could only capture the tips of the mountains. My grandfather saw my frustration and handed me his SLR camera with a wide angle lens and the moment I looked through the camera I was hooked. He never got that camera back.
Growing up, it was hard to be an artist. My father was an engineer and he didn't know what to do with a child artist. At the time, it was said that being an artist was a hobby, not something serious to make a living. I struggled with that. Because I was addicted to art, to painting, to drawing, to anything visually stimulating. And the idea of having a mundane job where I was doing the same thing every day made me despair. At university I decided that if God gave me the talent and the thing for art, then I should do something with that passion. So I decided to pursue photography, which then led me to discover cinematography and directing.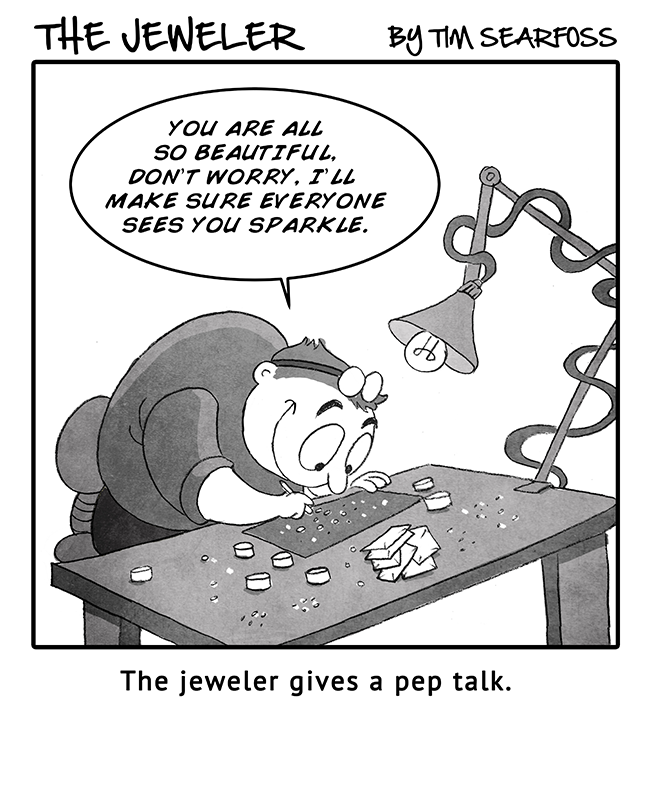 3- How about digging into the jewellery business? Because I read that you were an ankle jeweler at Arney Guess Goldsmith in Chattnooga? Yet you live in Tampa…
Oh, that's quite a story. I was dating this girl, beautiful, that I loved. She's my muse. After dating her for a few years, I decided it was time to marry her. But I didn't want a classic ring for her. And I didn't want her to wear something that someone else would have done. I wanted her to wear something I designed. I'm a big fan of Art Nouveau. I think it's the greatest era for visual and applied arts. And if there's one thing that distinguishes Art Nouveau, it's the jewellery. I admired Mucha, Lalique, Fouquet, Vever.
So I wanted to do something for my muse in that spirit. The only problem was that I knew nothing about jewellery making. But that wasn't going to stop me. I did a lot of research and discovered that the rings were made from a positive wax. So I bought the wax on ebay and started to carve it. I discovered its finger size and bought a ruby for the centre stone, as I like its bright colour better than a boring colourless diamond. I didn't know how to set the stones, so I decided it would be best if I designed the setting so that the stone was set from the inside. And I also knew that I wanted enamel on it too.
So I designed a ring with flowers on the side and a green enamel moonfly on top surrounding the ruby. I decided that gold, red and green would work well together. After carving the ring, I made a necklace with this famous butterfly moon to go with it too, again with green enamel, silver and a ruby too. I asked some family members for a good jeweller and so I went to Arney Guess Goldsmith with my two pieces of wax and asked them if they would cast them for me.
Arney was really puzzled when he saw the carved wax pieces. He asked me "Who did this?"
I said, "I did."
"How did you learn to do that?"
"I don't know, I can carve, so I just carved the wax."
"Where did you get the wax?"
"Ebay."
He laughed, then said, "Do you want a job?"
I was freelancing as a photographer and videographer at the time, so my schedule was flexible. I told him I loved jewellery and would like to learn, that when I wasn't filming, I could come to work and learn. And that's how I started working at Arney Guess Goldsmith! Arney taught me a lot, I worked there part-time for a few years, and I enjoyed the craft, the precision, the frustrations and the beauty of the jewellery. I no longer work there as I now live in Florida as a director.
4- When was the concept for The Jeweler born?
As I mentioned earlier, I have always loved cartoons and would occasionally do caricatures of my friends. I usually did it as a joke, I never thought I would get a job doing it! One day, while working in the jewellery store, something funny happened. Arney was super stressed, he had a huge diamond to set and had been avoiding it for a week.
Anyway, Arney was going to set the stone, but everyone was chatting and joking and all he wanted was a little bit of silence to concentrate. I think he might have shouted and told everyone to shut up, which he never does, so we all stood still and tried not to laugh, because it was so unusual of him. Then the phone rang. It was his wife, and he answered the phone in a tender, kind voice, as if nothing had happened. I thought it was hilarious, he was just stressed and screaming and the moment his wife was on the phone, he turned into a tender, gentle man. I made a sketch of him. The next day I turned up with the sketch of the situation and we all had a good laugh.
And, unbeknownst to me, Tyler Smalley, one of the head jewelers took my drawing and sent it to the editor of InStore magazine. He pretended to be me and said they should have cartoons in their magazine. And since then I've had a little column for six years now.
5- How do you create the situations? (I must tell you that all jewellers, everywhere, can recognize themselves in your designs!)
The situations come from many different inspirations. As I worked as a jeweller for many years, I saw many funny situations. I combine that with my quirky way of looking at the world and try to find a connection with jewellery. That's where I discovered the anatomy of pizza and how a slice of pizza and a diamond can be very similar. I try to make the jokes work for both the jewellers and the customers, but it's hard, sometimes I just make jokes about the jewellers. I draw on my own personal experiences, and I also talk to jewellers. I'm always open to ideas, if anyone wants to send me some, I'd love to hear them and maybe turn yours into a design.
6- I realise that I discovered you by chance, you are not well known in France. Don't you want to publish a book?
Yes, a book would be a good idea, we have already talked about it. I think I should do one soon. It's definitely on the to-do list.
7- According to your website, there is more to your life than jewellery. You've just signed a film, Break every chain, with Dean Cain (in France, he's best known for his role as Superman). And this film has been acclaimed by the American critics I think.
Yes, I am also a director, and I recently co-wrote, shot and directed a film with Dean Cain called Break Every Chain. The film tells the true story of Jonathan Hickory, a police officer who has seen a lot of death and suffered from post-traumatic stress. The horrors he faced caused him to sink into alcohol, his personal and professional life fell apart, he thought about ending it all. His encounter with God (Dean Cain plays Pastor Gabe, nda) allowed him to reframe his life and find meaning again. It's a form of redemption. He has rebuilt his life and saved his marriage. Since April 2021, we have won 20 awards for best film, best actor and best director. And even a prize at the Paris Film Festival last May. The film will be released on December 7th in digital format.
11- What is the future of The Jeweler? Could it stop? I guess renewing ideas is not easy.
I really enjoy drawing The Jeweler. I recently created a new batch of drawings for InStore Magazine, so they will be publishing them every month. I plan to do them as long as people enjoy them. The world of jewellery is so rich in material that I usually find some humour in it.
12- And finally, what are your projects?
At the moment I'm working on a short animated film for Christmas. It is very funny and should speak to everyone, it should be out before Christmas. I am also shooting a documentary at the moment.
I plan to make more jewellery soon, it's time to make a new ring for my wife. 🙂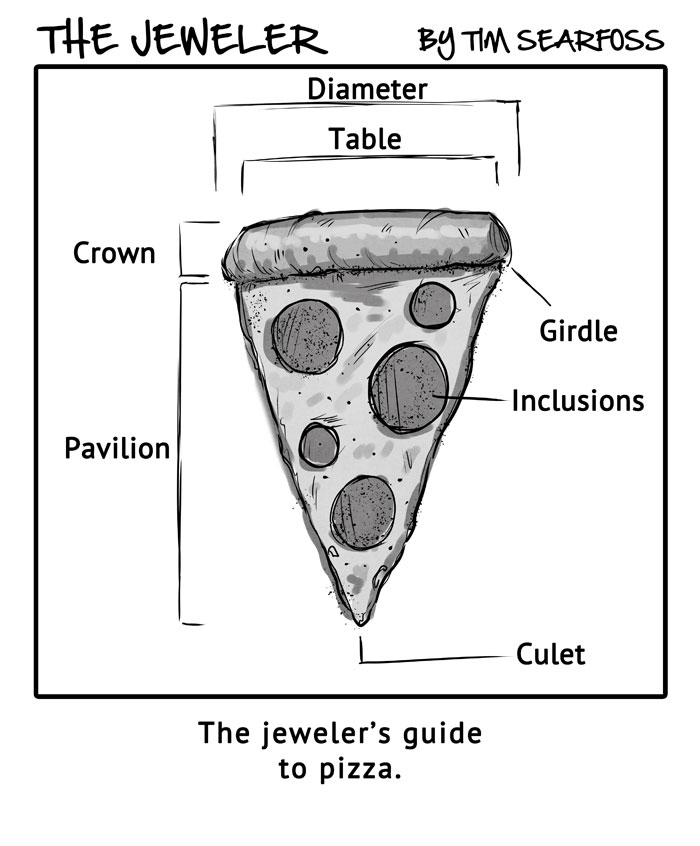 See you soon!