On 10 February, the brand new Art Research Paris auction house will be holding a sale dedicated to jewellery designers. It's a sale like none I've seen before. Comprising 205 lots, this sale is a veritable plunge into contemporary jewellery in a way that few others do. The jewellers, jewellers and visionaries in this catalogue are all exceptional in more ways than one. More importantly, this is a breathtaking private collection. The word is weak because I was so overwhelmed when I discovered the pieces. Unwrapped in front of me were jewels by Jean and Thierry Vendôme, Gilbert Albert, Wolfers, Fernand Demaret and Diana Carmichael. And I'm not even talking about the watches… Dials in perfect ornamental stones: malachite, tiger's eye, opal… Too much or too little, it's impossible to find the right words to describe the accumulation of pieces. But there is one word: "Freedom", because all the jewels in this catalogue celebrate the creative freedom, poetic imagination and total trust in her jewellers of the woman who acquired them, wore them and loved them.
The selection was tough, but the catalogue awaits you on the ARP Auction Paris website. And if you can, don't miss the sale. I hope it will be as good as the items on offer. And what a collection it is!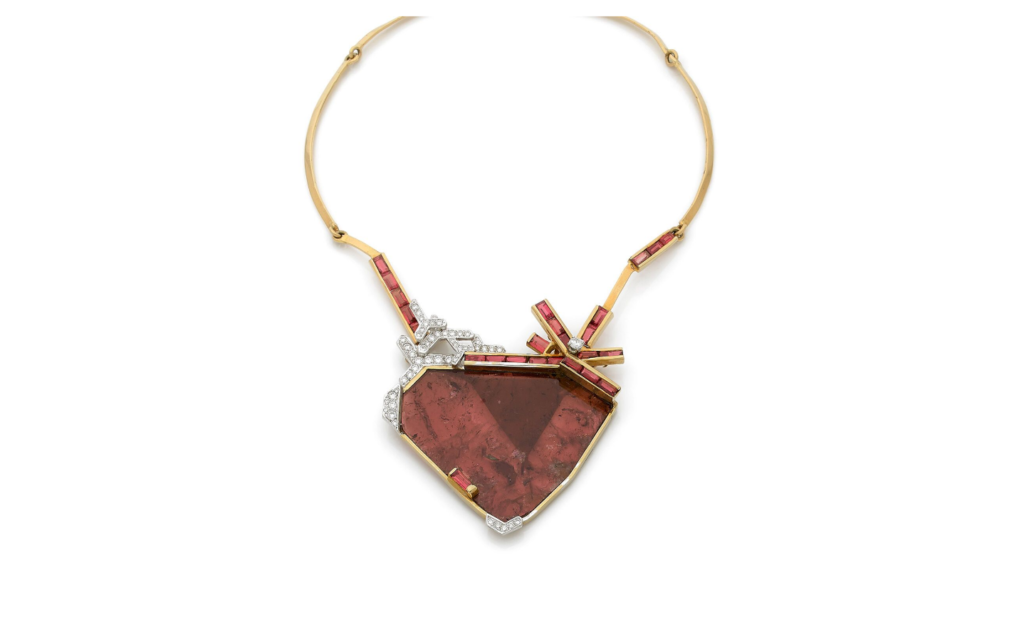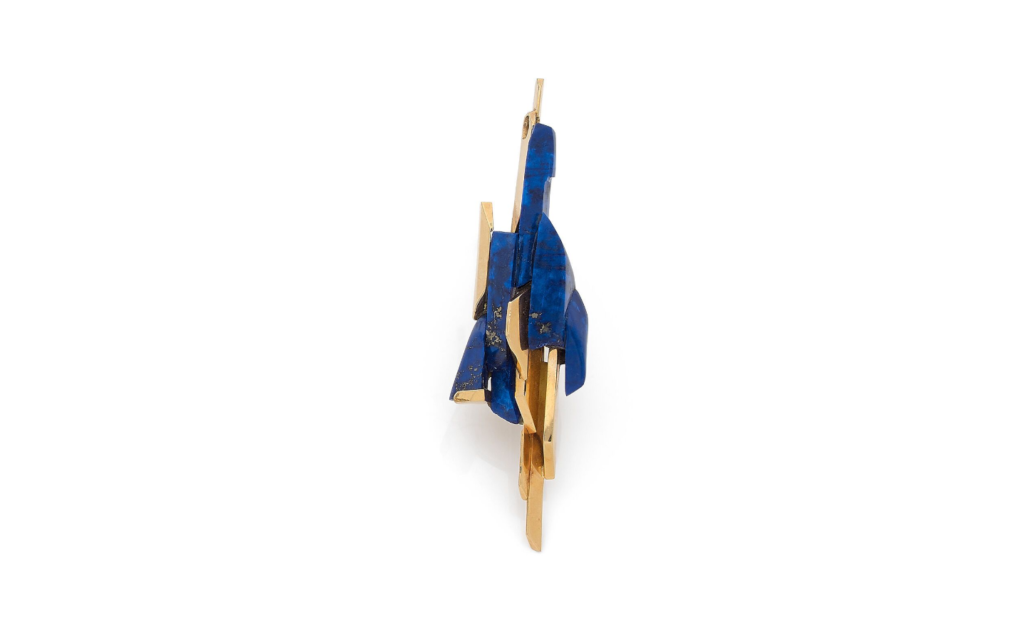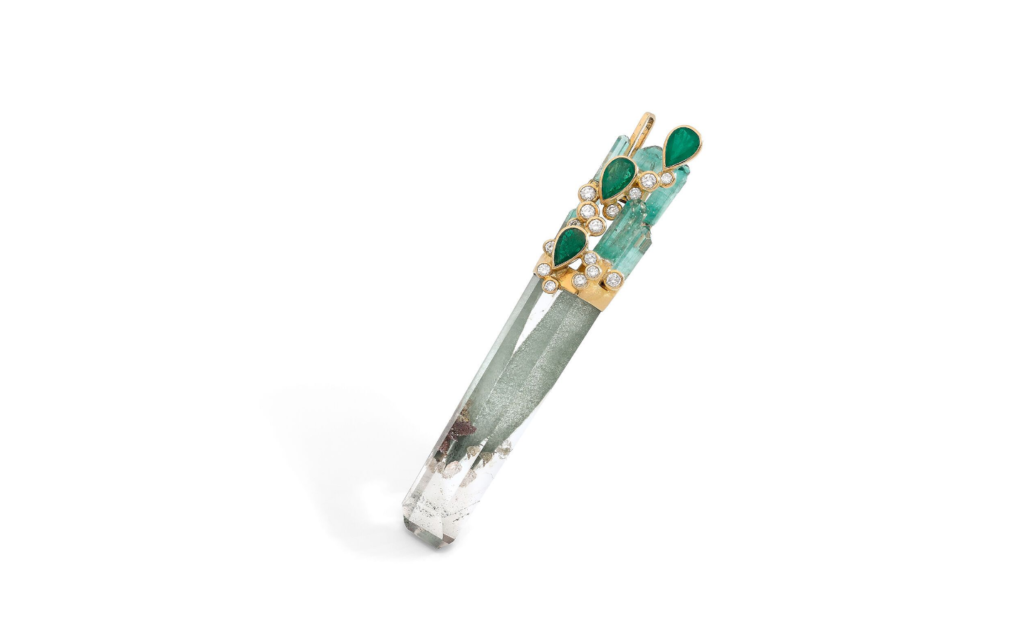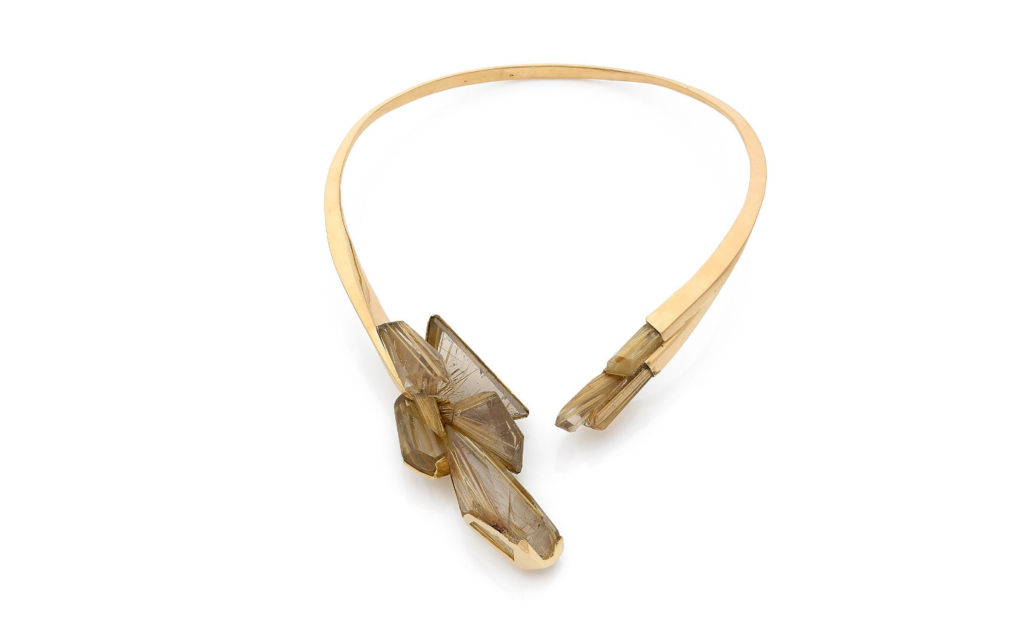 The catalogue is packed with 31 pieces signed by Jean or Thierry Vendome. So it's impossible to choose a particular piece, because they're all so superb. Five pieces, a bit at random, but it was dazzling to handle them as we discovered the sale. In the slideshow, lots 3, 74, 75, 76 and 80. Some of these pieces were presented at an exhibition at the Galerie de Minéralogie in Paris in 1998. Born in 1930 and deceased in 2017, Jean Vendome left behind an incomparable body of work in the world of contemporary French jewellery. This collection reflects all the diversity of his work, his love of rough stones and his passion for materials. But above all, he was a jeweller, a technician, who knew his craft perfectly, who knew when to call on skills he didn't have. He was a craftsman, with a craft in his hands, and an overflowing creativity fuelled by his own research and curiosity about the world and nature.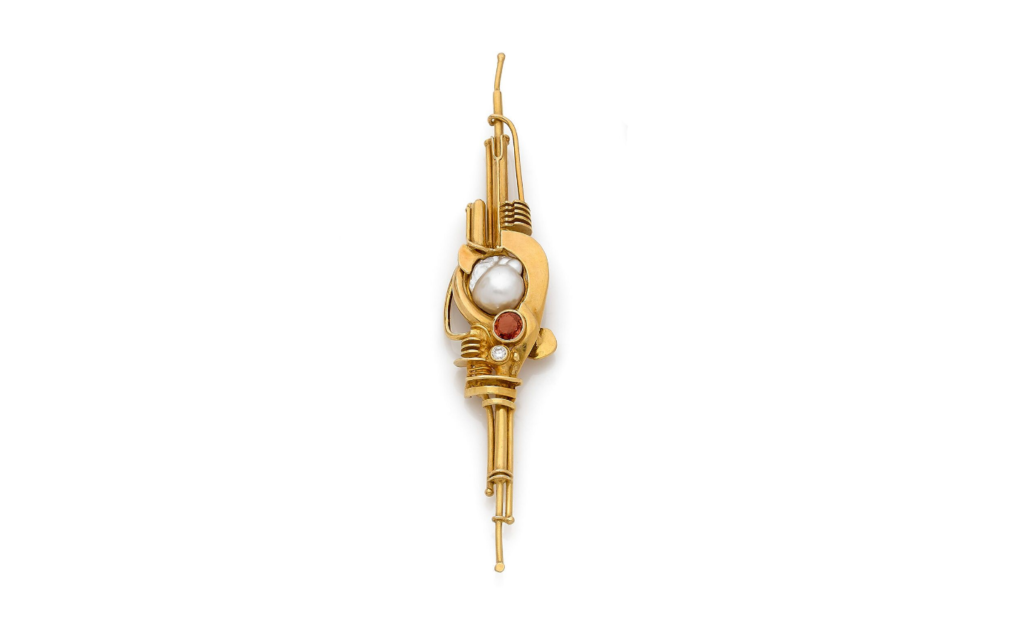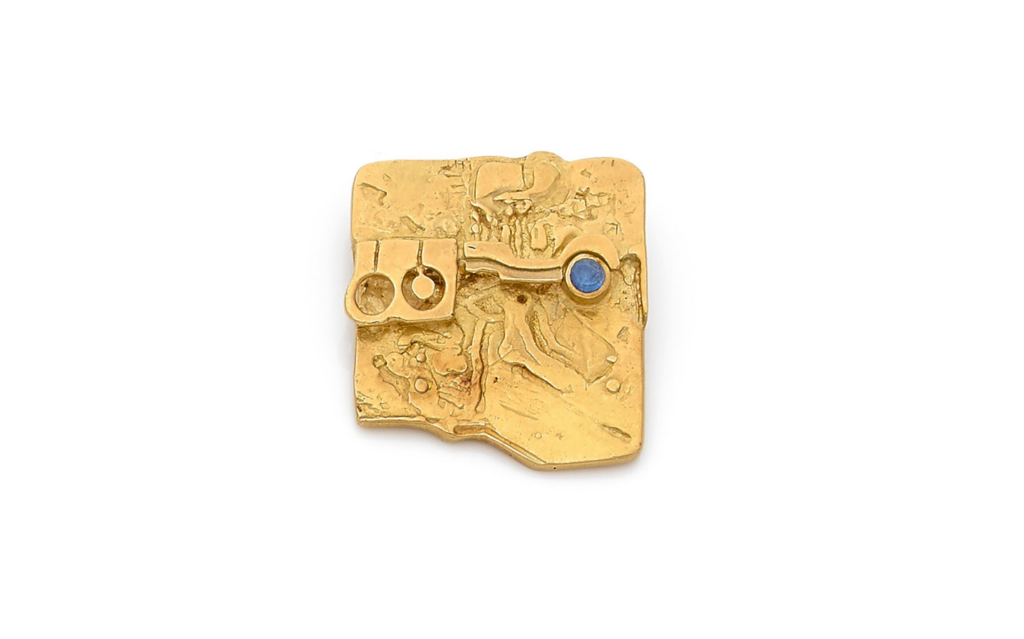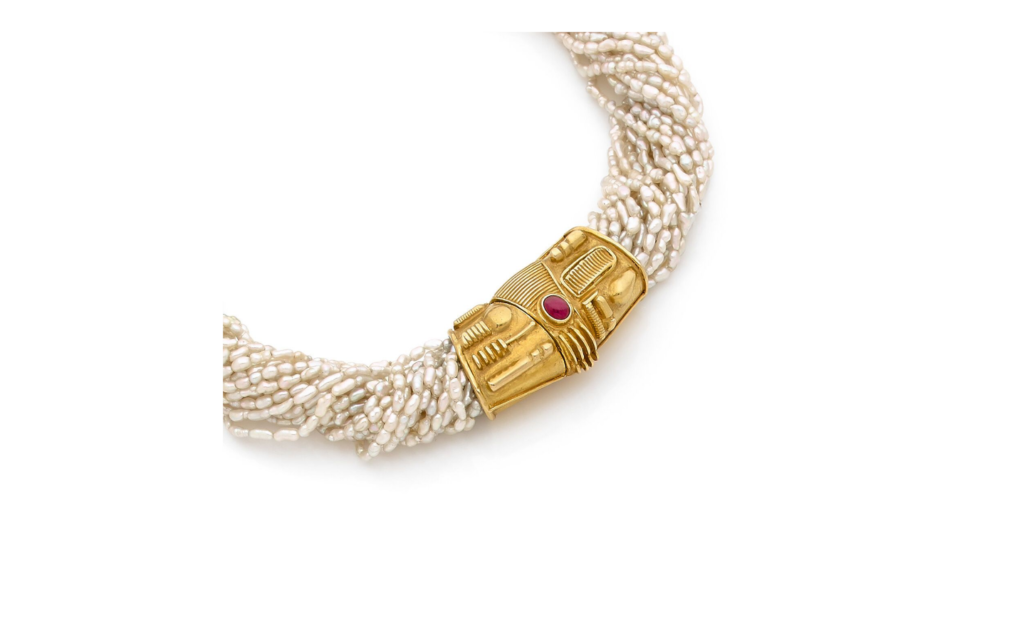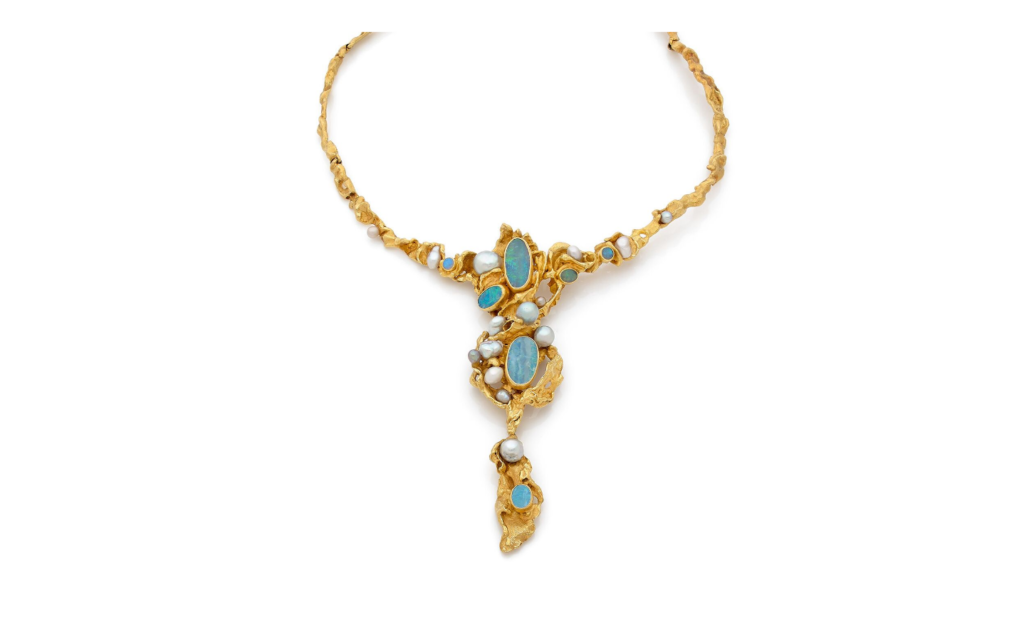 Fernand Demaret was a pioneer of contemporary Belgian jewellery. Although his style was very different from that of Jean Vendome, he was nonetheless a key figure in the modernist and contemporary movement. The catalogue includes 31 pieces by the designer, and I have chosen to present lots 5, 22, 27, 32 and 34. Born in 1924 in Namur, his father was a jeweller and his grandfather a watchmaker. His basic ambition was relatively simple: to learn his grandfather's trade and take over his grandfather's clientele, adding a little jewellery to the mix. But an encounter in 1954 was to reshuffle the cards of his destiny. One day in 1954, he met Mrs Liliane Nathalie Mosselmans, who was to become his wife. Together with his friend André Lamy, a goldsmith, he set up the Atelier Demaret in 1961, where some of the leading names in contemporary Belgian jewellery rubbed shoulders. Claude Wesel, for example, was a regular visitor to the studio. His first shop under his own name was on Rue du Bailli, before moving to Avenue Louise, one of the most beautiful in the city. Recognised as one of the leaders of contemporary Belgian design, he has left an indelible mark on the history of jewellery. His distinctive world, instantly recognisable, has become unforgettable. His electric circuits and spaceships are all elements that characterise his futuristic style. Don't ask me why, but every time I see his pieces, I think of that cartoon that marked my childhood: Sunken Worlds.
Gilbert Albert, the contemporary Swiss jeweller par excellence, is another of the sale's star designers. this fabulous private collection includes 21 pieces bearing his signature. To illustrate my point, lots 4, 16, 40, 41 and 51. When I started in this profession more than 20 years ago, I was – and still am – an unconditional fan of his work, so I admired every piece I saw in the press. So to be able to handle so many jewels from this sacred jewellery monster was quite a fabulous moment. Gilbert Albert rarely appears at auction, and his creations are sought-after. His work is closer to that of Jean Vendome in terms of the volume of the pieces and the materials used, even if the designer was a lover of materials from the plant and animal kingdoms. Amber, coral, tortoise shell, tiger shark teeth, nutmeg, armadillo shells, pencil sea urchin quills? The list is endless. And his pieces often require a CITES certificate because of the rare and precious materials they are made from. He joined Patek Philippe in 1955 as a draughtsman and later became head of the workshop. He is a graduate of the École des Arts Industriels in Geneva and of the city's fine arts school. In the 1960s, he broke free and opened his first boutique. Success followed him all the way. His work is as unique as the majority of his pieces. His work is unique, as are most of his pieces, and he is a key figure in contemporary international jewellery. Many have tried to imitate him, but failed.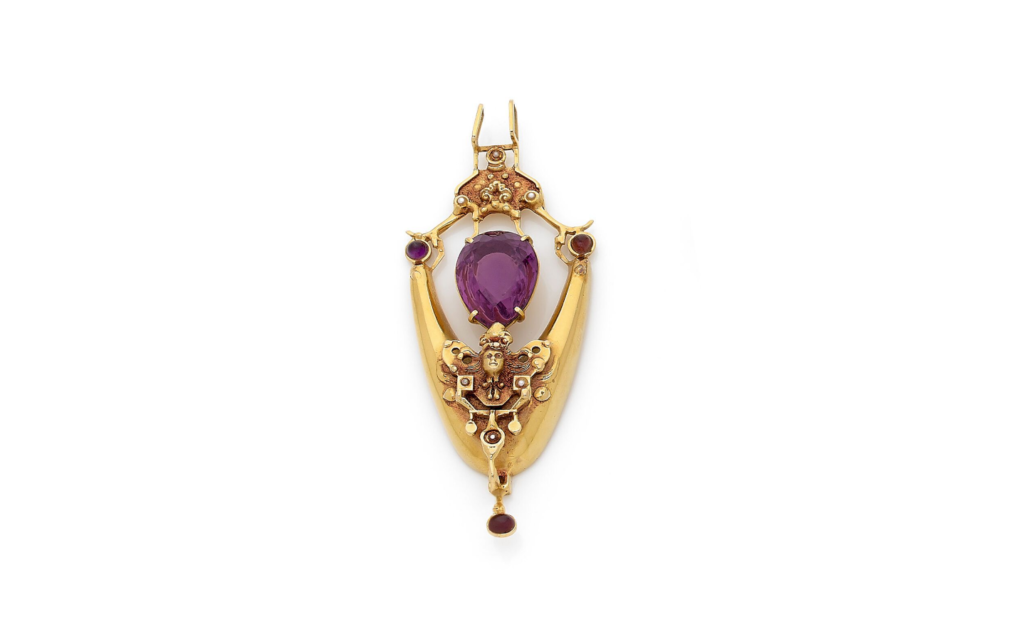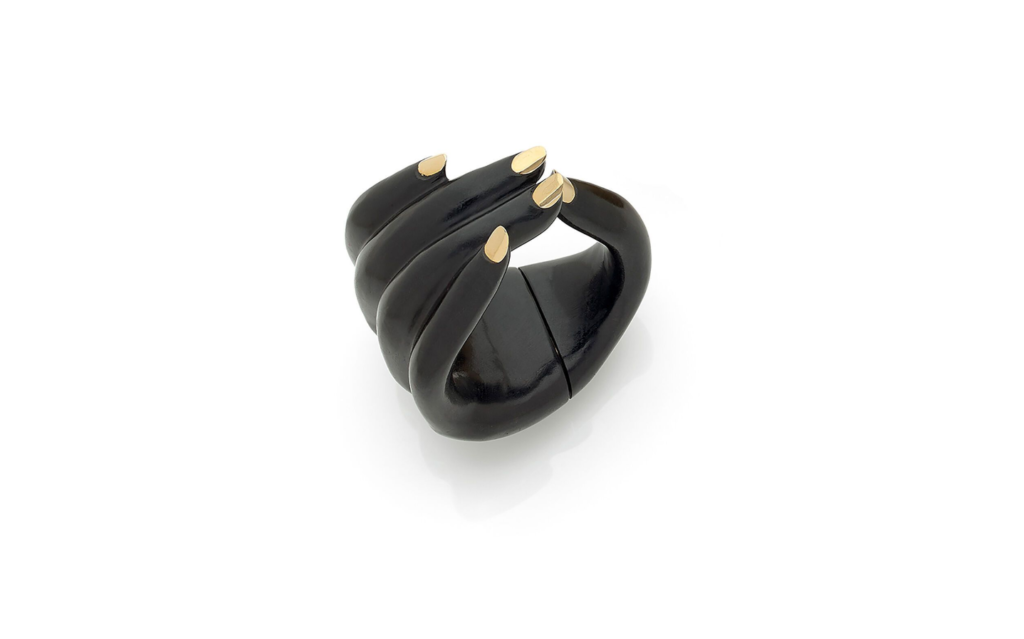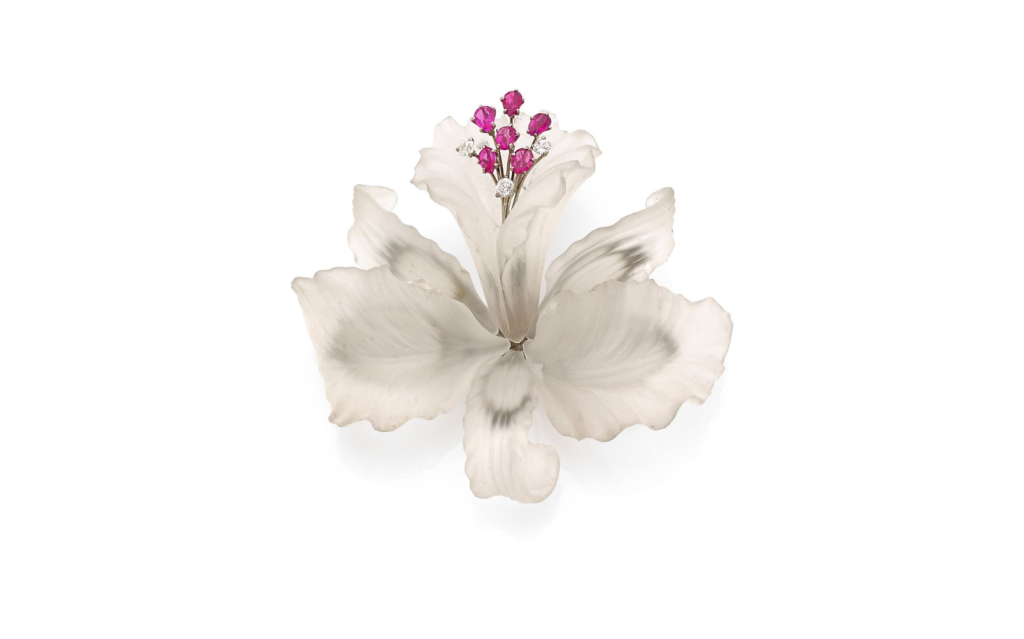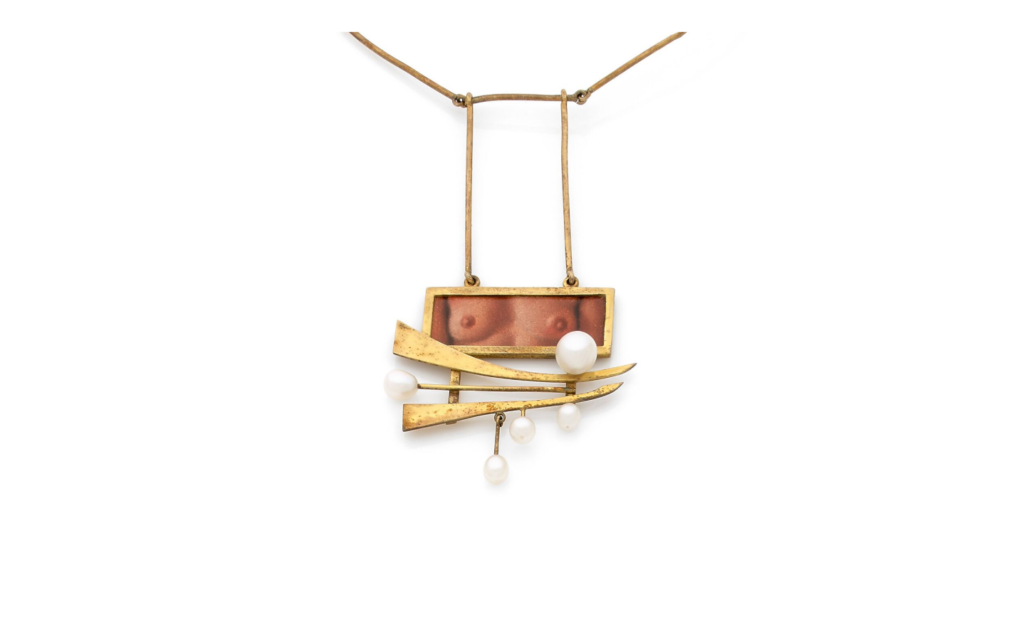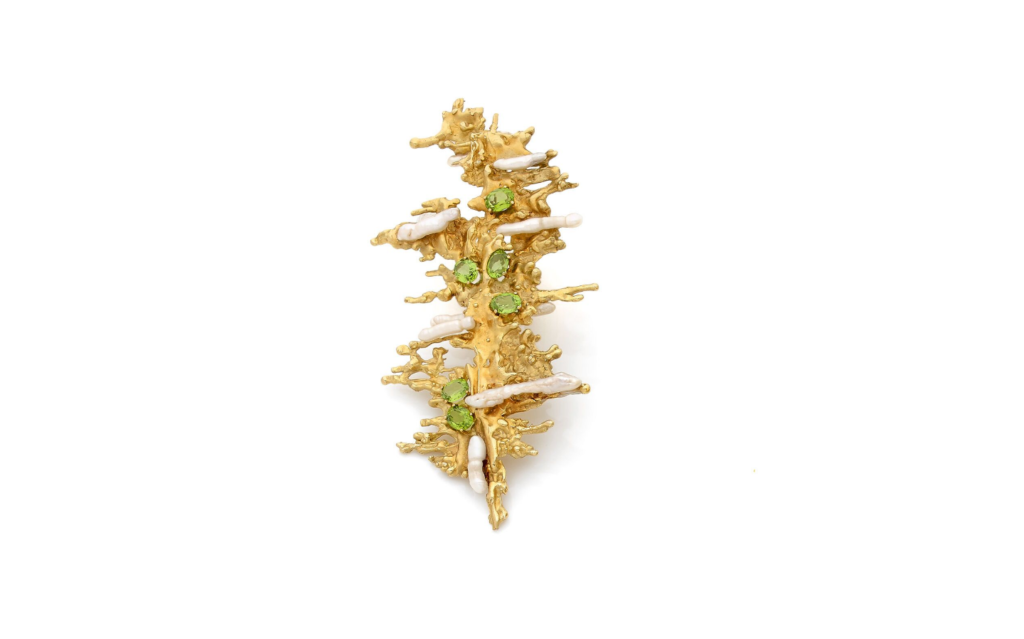 The rest of the catalogue is made up of names that are sometimes more confidential, but just as important. What's surprising about this collection is the eclecticism of the collector, and that's what makes it so exceptional. You will come across pieces signed by Wolfers, Landuyt, Chopard, Tiffany & Co, Fred, Zolotas… Our particular favourite is lot 143, an ebony and gold bracelet signed by Cléto Munari. It's not really possible to choose. Such an ensemble would be perfect in a museum. The pieces will be auctioned on 10 February at 174 rue du Faubourg St-Honoré. But you can take advantage of a few days to go and see them. It's essential. No jewellery lover should miss such a phenomenon. Hats off to ARP Paris, with this first catalogue, you're selling the dream!
See you soon!