Christmas may not be here yet, but the first decorations have arrived at the shops and the windows are beginning to light up. It's time to think about our gifts and to feel out what to give to each other. For me, I already know that I'm getting books. For me, this is the ideal gift that remains and that will be appreciated. Perhaps, this year, I will have to ask Santa for a new shelf. But that's another problem. In the meantime, here is a first selection of little things to slip under the tree of a jewellery lover.
1-"Le diamant dans tous ses états" (🇫🇷) – Vincent Meylan – VM Publications – from 15 euros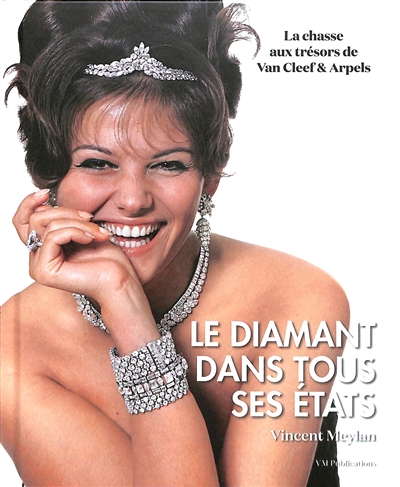 This remarkably illustrated and written book was published in September. In 90 pages, it traces the destiny of famous diamonds that have passed through the hands of the jewellers of Van Cleef & Arpels. The book begins with a rather fabulous necklace, made at the request of a client in 1971 and set with coloured diamonds: a brown one of 16.49 ct, a green one of 14.20 ct, a pink one of 20.32 ct, a daffodil one of 17.35 ct and a colourless one of 14.97 ct; there is also a last diamond and not the least, a blue one of 14.97 ct in pendant. The book is intended as a catalogue for the exhibition "A century of creation in diamonds" which is being held in the House's heritage gallery until January 2023. A must-see!
Throughout the pages, you will discover the sumptuous commissions of Faiza of Egypt, Nina Dyer, Princess Lilian of Belgium, Barbara Hutton and Maria Callas, to name but a few. The book will also allow you to discover the diamond discovered in Lesotho in 2018 and which enabled the jewellery house to create the sumptuous Legend of Diamonds collection by cutting all its centre stones from a 910 carat rough. Small price but big result. All this is supported by the chiselled words of Vincent Meylan, a journalist specialising in the history of jewellery, whose books are always a delight.
2-"Homo Lapidibus" (🇫🇷) – Anne de Jouvenel-Tugny – EdiSens – from 19 euros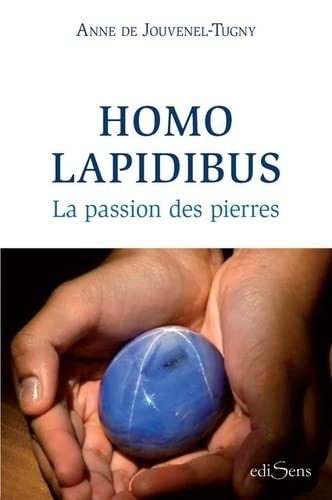 It took an email and then a call from the author for the book to arrive on my desk. 15 minutes of listening to Anne de Jouvenel-Tugny convinced me to read her book. It must be said that her enthusiasm is quite infectious. With Homo Lapidibus, she tells her story and reveals herself throughout the 224 pages in which she recounts her discovery of stones, her apprenticeship to better understand them, her discovery of the countries that produce them and the mines. The story begins, as is often the case, with a stroke of luck. Following the death of her mother, the author went in search of expert appraisals of the family jewels and ended up in Françoise Cailles' office where she discovered that the lapis lazuli on a necklace was in fact tinted jasper, a material so common on the market and so often confused with other, natural materials. In 1979, with a Brevet Professionnel de Gemmologue (the French state diploma) in her pocket, she became a gemology teacher at the ING, and later a lecturer at the MNHN and then at Drouot Formation. The book follows her peregrinations, interspersed with anecdotes about stones and the reason for man's interest in these funny coloured stones. The book tells the story of a whole era. We meet Hubert Lagache, Dina Level, Jean-Luc Martin du Daffoy or Fred Samuel. The profession has changed a lot since then, but it remains the same. Many of the people mentioned in the book are no longer with us, but others are there, perpetuating their work and adding their stone to a building that could use a little restoration but which has solid foundations. So, if you want to discover stories of legendary gems and, above all, have a good time, go to your local bookshop. You'll have a great time, the book reads very quickly, and you'll learn a lot about the legendary stones that have made – and continue to make – the eyes of gemologists shine. Older and younger readers alike will enjoy it!
3-"Chunghi Choo and her students, contemporary art and new forms in metal" (🇬🇧) – Jane Milosch (ed.) – Arnoldsche – From 48 euros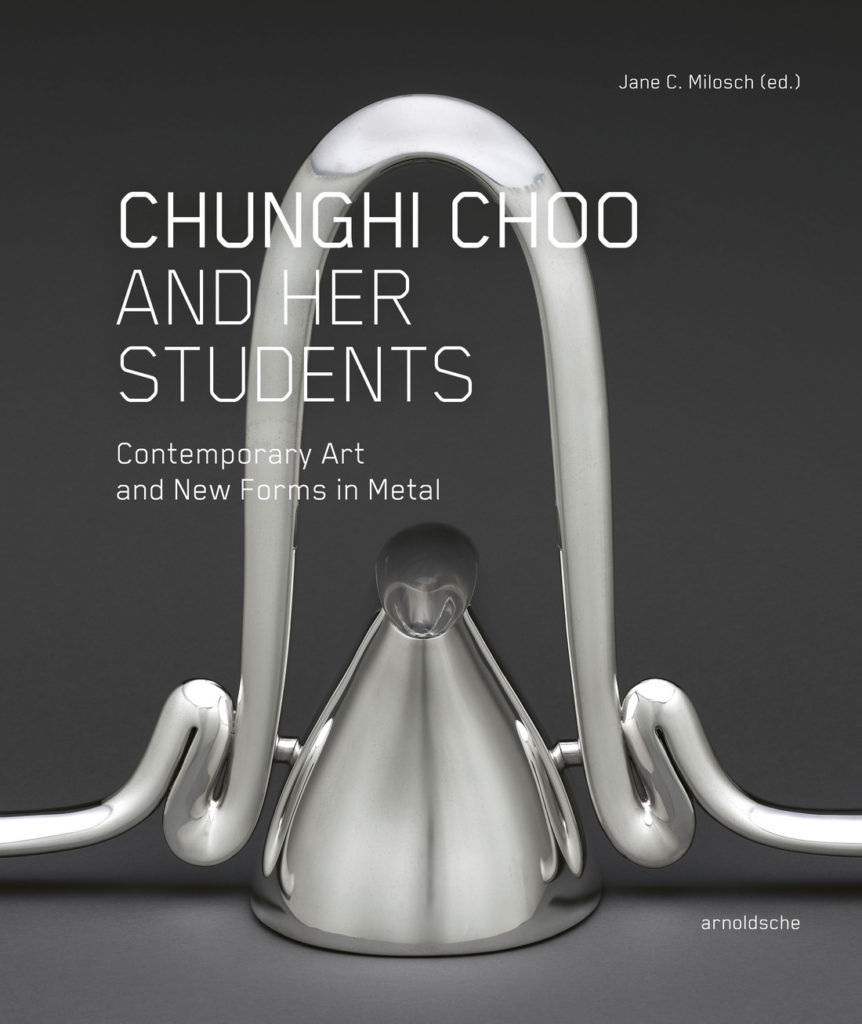 If you like metal, experimental work, permanent renewal, you must know – and like – the work of Chunghi Choo. Born in 1938 in Inchon, South Korea, she became an American citizen in 1972 and lives in Iowa City, Iowa. Since 2015, she has been a professor emeritus at the University of Iowa's School of Art and Art History. But before that, what happened? She grew up under the Japanese occupation of Korea, and then in a city under American control from 1945. The city of Inchon, on the border with North Korea, was heavily bombed in the autumn of 1950. She was 12 years old when the Korean War began. The Choo family did not hesitate to move and had to move several times to finally settle in Seoul. The Choo's are a very old and important family in Korea known for their artistic and philosophical involvement. The family is also linked to the Chinese Song Dynasty whose reign period was between 960 and 1279. Trained at the Ewha Womans University in Seoul between 1957 and 1961, she initially specialised in painting and calligraphy. She studied there with two important artists: Park No Soo and Lee Sang Bong.
In 1961, she went to the USA to complete her studies and added ceramics, enamel, lapidary art, goldsmithing (1962-1965), then electroforming (1971) and she also trained in chiselling (1994). Shortly before finishing her studies, she went to New York for a job interview at Tiffany & Co for a position as a goldsmith. She refused and later said:"During the visit to the workshops, I was able to handle the pieces. I was able to see the quality of the workmanship and who made the pieces. There was nothing on them except the brand's hallmark. I knew then that I didn't want to become an anonymous goldsmith
In 1965, thanks to her professor Richard Thomas, she was recruited to teach metalworking, jewellery and applied arts at the University of Northern Iowa in Cedar Falls. There she discovered textile art and made her first experiments in this medium. Her common thread was colour. Then she became head of the metal and jewellery department in 1968. This did not prevent her from giving courses in other structures until 1981, her position only becoming full-time at that time. Learning electroforming and then installing a copper plating station in 1973 opened up an unparalleled field of research. This was the beginning of an important chapter in his life and a real artistic transition for Choo. Exhibitions and competitions allowed him to become increasingly known. In 1974, a first piece was acquired by the MET for the Textile Study Room, curated at the time by Jean Mailey. But at the end of the 1970s, she turned to goldsmithing. From 1981, this became her full-time medium. Her last textile creation was for John Deere, owner of the eponymous company still in business.
The book, remarkably documented, has 384 pages and 450 illustrations. It will allow you to discover the destiny of this internationally renowned artist whose work also approached jewellery. But above all, you will immerse yourself in the productions of her students, many of whom are known for their achievements. For example, in the field of jewellery: Chieko Arai, Lonna Keller or Jon Ryan whose work I particularly like. This book is a necessary addition to your library.
4-"Les Cartiers" (🇫🇷) – Francesca Cartier-Brickell – Les Arenes Eds – From 26,90 euros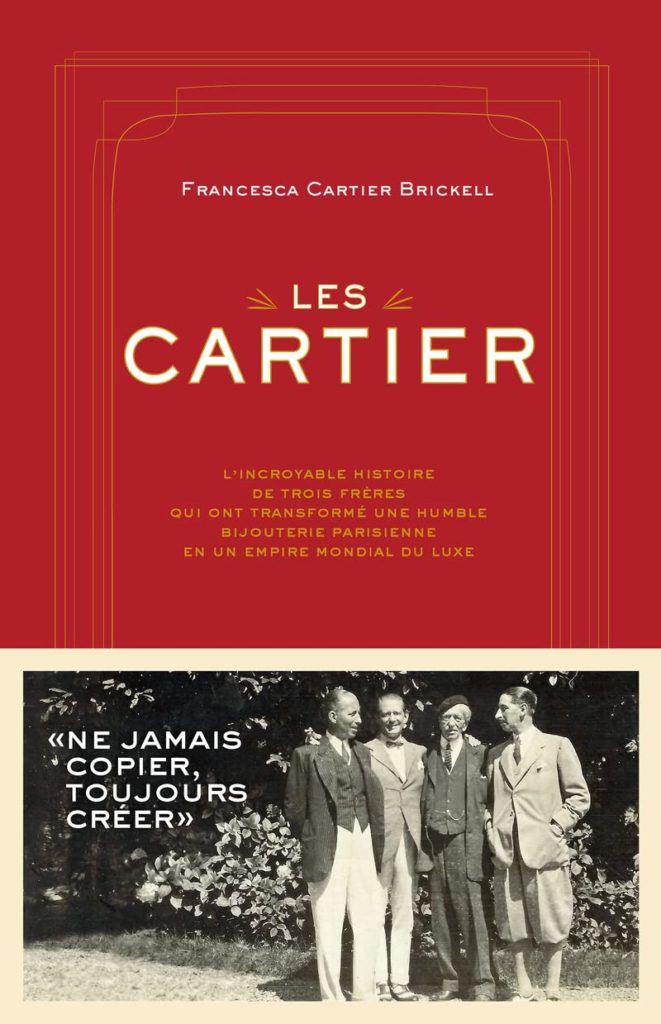 It is impossible to conclude this first review of books received recently without mentioning the publication in French of Francesca Cartier Brickell's book – Les Cartiers – in which she recounts the history of her family and the eponymous house from its creation until its sale in 1974. The English edition, which I've told you about many times, here or on Instagram, was already fabulous. I loved it! But the French edition has something more because the house is French and it was necessary for it to appear in that language. So, if you don't have it yet and you are looking for a gift for a jewellery lover or a student, don't ask yourself too many questions and go for it. There is no doubt that you will please!
See you at soon !