A few days ago, I shared a picture on Instagram of a gemstone puzzle I was making. I had bought this on a whim a few weeks ago and hadn't found the time to start it. I've always liked puzzles, to tell you the truth, I find them relaxing. So if I'm going to find a puzzle, it might as well be a gem themed one. If I have to choose, it seems more coherent to me. So many messages and questions later, I thought that a small selection of gemological puzzles might amuse you. It's not really the season with the nice days coming back but it could be useful in a few months or weeks with the summer holidays and the little cousins to initiate to these funny stones that we are, here, all a little bit crazy about…
The puzzles from the English brand Cavallini &Co. are all absolutely superb. I love them! Most of them are based on old visual boards and one of them is dedicated to mineralogy. It is available everywhere on the internet. 1000 pieces – From 24$ .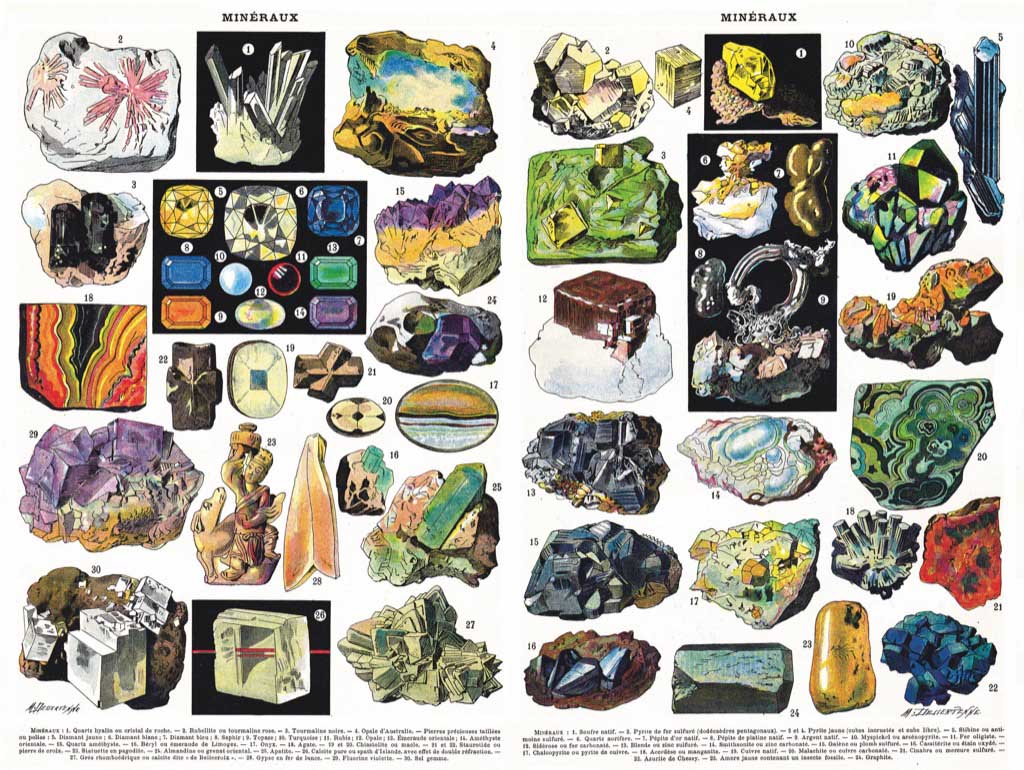 At Fou de puzzle, I acquired this one which I find particularly beautiful. But I warn you, it is really hard. It took me several days to complete. Published by the New York Puzzle Company, it is quite easy to find. 1000 pieces – from 14.95 euros.
If there's one puzzle that caught my eye in recent weeks, it's this one. This project was conceived and created by Chicago-based designer Nicholas Rougeux. This puzzle is a compilation of the illustrations made by James Sowerby in his books British Mineralogy and Exotic Mineralogy. In all, no less than 2,000 illustrations have been arranged to create this 1,000-piece jigsaw puzzle, which should make even the quietest of us break out in a cold sweat… From 61.20 euros on the designer's website. I think I'll be tempted soon enough!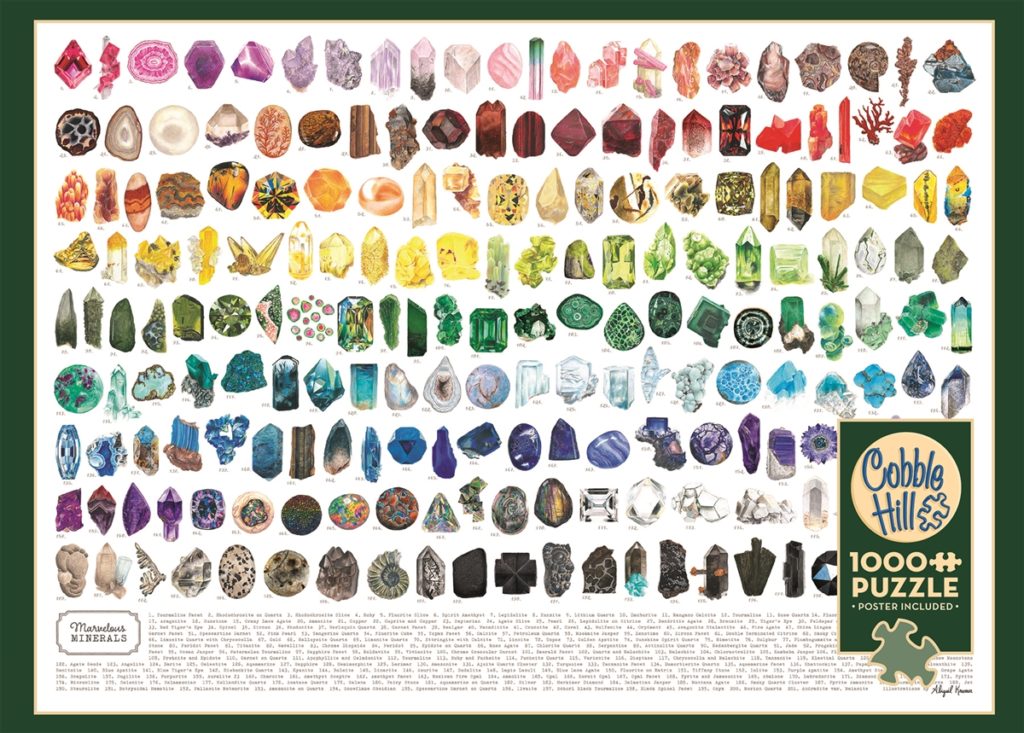 This is the famous puzzle that has generated so many posts on Instagram. It gave me a bit of a hard time but it is really beautiful and fun to do! It is published by Cobble Hill and has 1000 pieces. It's quite easy to find on the internets, starting at $14.95. And if you like the design of this puzzle, check out the Instagram page of its creator: Abi Kramer. You'll find lots of pretty things with gems to decorate your desk and remind everyone that you are, above all, a crazy rocker!
Finally, if you want to go totally crazy, there's the project by Nervous System, a design studio based in the Catskills (in Palenville, NY). They have created puzzles inspired by geode slices. There are many in stock, just look at the "Orbicular Geode" and "Agate" sections. Each set has about 360 pieces and will cost you between $65 and $105 depending on the complexity of the pattern. I think they are beautiful and it must be quite something to complete them!
See you soon and enjoy the puzzle!