Henri Picq is one of those jewellers who have marked the history of our profession. But like many, his name is not really known by the public except by a handful of connoisseurs. In fact, it is his jewels that speak best of him and above all a house to which his name and his know-how will always be linked: the house of Cartier.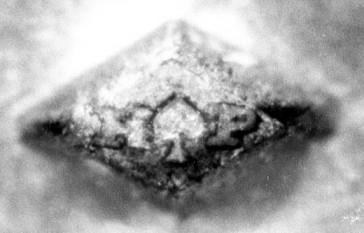 Hallmark of the house of Henri Picq. Photo: Lebée, D. © Inventaire général, ADAGP, 2000
The Picq company began its history at the end of the 19th century. The archives indicate a date of inscription (creation of the hallmark) of 26 May 1888. Henri Picq quickly made a name for himself. He became one of the main suppliers of Cartier between 1900 and 1920 because he specialised in platinum work. His hallmark is therefore commonly found on objects and jewellery signed by the House of Cartier, but not only. He also made pieces for the houses of Lacloche and Ostertag.
His name sometimes appears in the press of the time. We also learn in Le Journal of 19 March 1907 that he was the victim of a burglary and that his workshop was located at 20 rue du quatre-septembre in the 3rd arrondissement of Paris.
In this article I wanted to focus on his personal work. Not that the work done for the big houses is uninteresting, but it is quite well known. Especially the pieces made in the famous Tutti Frutti style: these jewels in platinum, diamonds, rubies, emeralds and sapphires are typical of the Art Deco years. Picq made a number of pieces of this kind for Cartier but also for his own clientele. Let's take a look at some of his creations.
Platinum, diamond, emerald and sapphire "Nœud" brooch. Circa 1915. Photo: À la vieille Russie
Pair of platinum and diamond earrings, circa 1920. Photo: Old Russia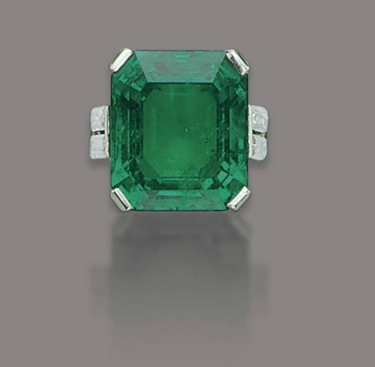 Platinum, diamond and emerald ring. Circa 1925. The stone weighs 22.58 carats and is certified by the SSEF as Colombian, natural but treated by traditional oiling. It was sold in Geneva in 2011 for almost $900,000. Photo: Christie's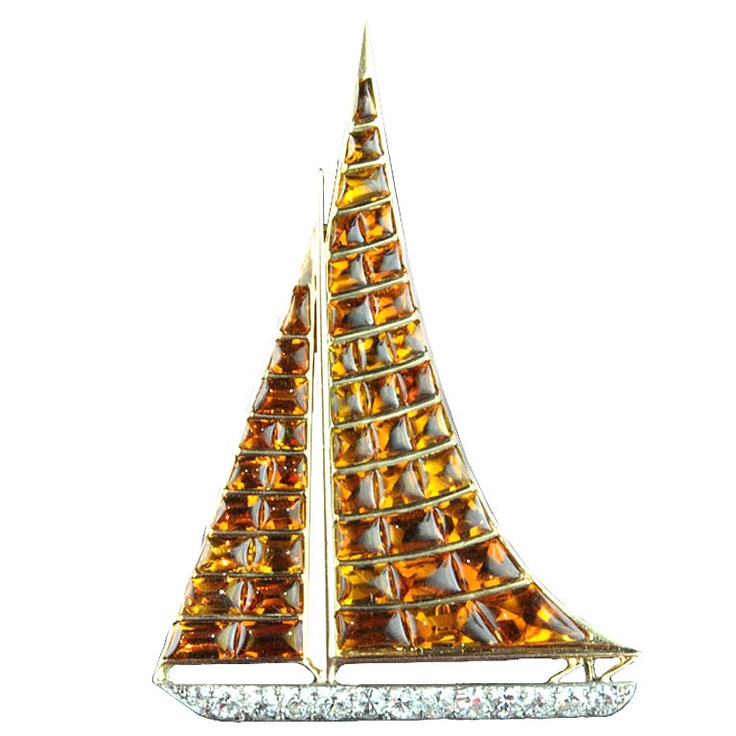 Platinum and gold, diamond and citrine Yacht brooch. Circa 1920. Photo: 1stdibs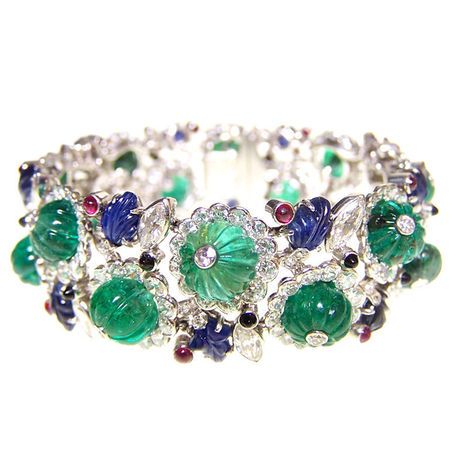 Tutti Frutti bracelet in platinum, diamonds, emeralds, sapphires and rubies. Circa 1915. Photo: Sandra Cronan
As you can see, this signature deserves your interest. From time to time, this name comes up at auctions and galleries. This will be the case in the next Sotheby's sale on 18 March 2015.
See you soon!