It took 226 years to complete the Ajuda Palace in Lisbon. Yes, you read that right, 226 years. Two centuries and 26 years or almost 82550 days to allow the National Palace of Ajuda, or the Palace of Our Lady of Ajuda, to finally be completed. Construction began following the terrible earthquake and tsunami of 1755, of which many representations are known. The royal authorities wanted to relocate to an area less close to the ocean and with less seismic risk. This building, which overlooks the Belem district, had never been completed. It was missing its west wing. Despite this, it was home to the last kings of the Bragança dynasty until the creation of the Republic in 1910. More than 30 million euros later and many months of work have seen the addition of a contemporary wing that now houses the Royal Treasure of Portugal, which until now has not been accessible to the public and has been scattered in different places.
Crown of statues. Portugal, 2nd half of the 18th century. Gold, silver, diamonds, rubies and emeralds.
On June 1, 2022, this new place and its vault, reputed to be impregnable, was inaugurated. We hope so, given the 22,000 stones and the 1000 incredible pieces that are preserved there. The museum and the collection are organised around 11 main chapters, ranging from Brazilian diamonds to jewellery, diplomatic gifts and royal insignia. In addition, there are a small number of pieces from private collections. It's worth a visit. I'll have to plan a visit to Portugal!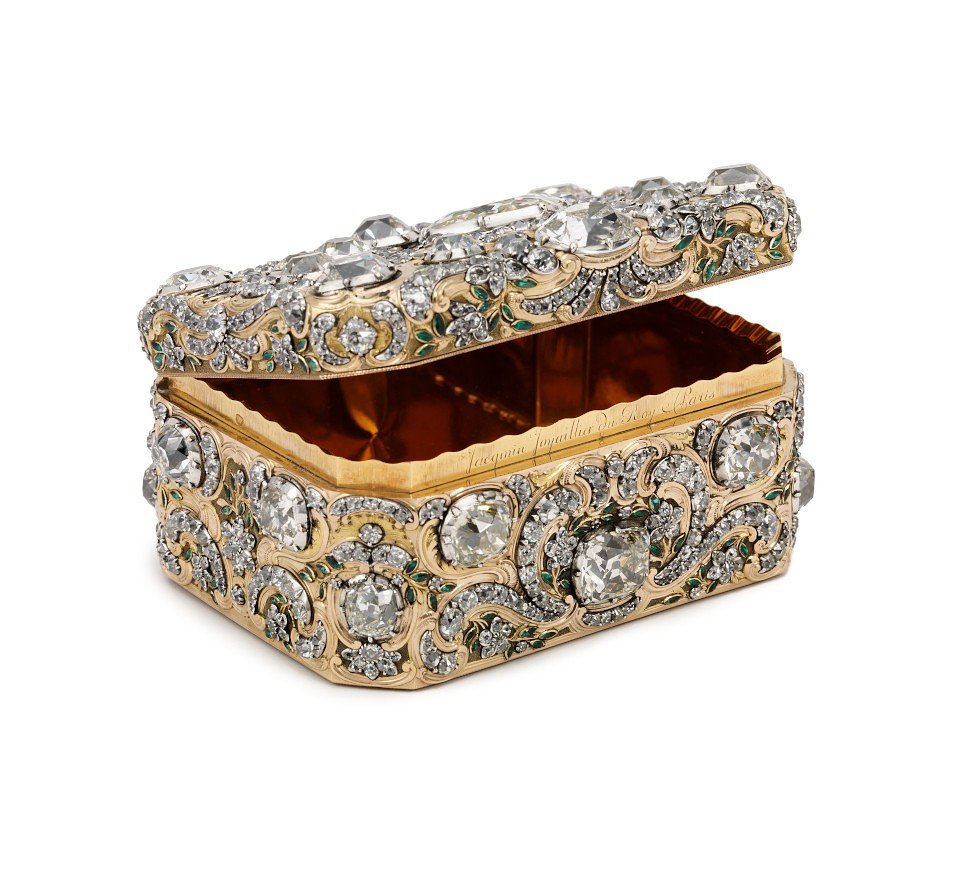 Snuffbox. France, Paris, 1755-1756. Jean Ducrollay (1710-1787) and Louis Roucel († 1787), under the direction of Pierre André Jacqmin (1720-1773). Diamonds, emeralds, gold, silver.
Rough diamond, Brazil, Minas Gerais, late 18th century. This specimen is a fragment of a much larger diamond that would have been composed of another fragment that is mentioned historically throughout the 18th and 19th centuries as a 135-carat gem and that was weighed in 1911 for the old royal palaces " Inventory as a 27.7 g (138.5 carats) stone.
See you soon!