Opening a book never needs a particular reason, it should just be a normal and natural gesture. Snuggling up on the sofa, tea and books that transport you into almost magical worlds, that's what the Assouline publishing house is offering you with the two books I'm presenting to you today. And like all the publications of this house specialized in art books, the quality of these two books is remarkable:
Place Vendôme by Alexis Gregory
"There is a Place Vendôme style, recognisable by its dresses and jewels as well as its admirable facades with pure and symmetrical columns. But how to define this style? It is an inimitable mixture of order and fantasy André Maurois
The book is published by Assouline. Photo: Assouline
Alexis Gregory is the founder of the Vendôme Press publishing house, which specialises in books on architecture, music and art. He has also contributed to numerous international lifestyle publications such as Vanity Fair, Town & Country and Condé Nast Traveller.
The diamond as big as The Ritz and other stories by E. Scott Fitzgerald. Photo: Pascal Chevalier
With this book, he intends to take you into the history of one of the most famous squares in Paris. From its construction to the installation of the greatest French and international jewellery houses, which have made it an obligatory stop for all lovers of the most beautiful gems, the author retraces through historical documents and anecdotes what has contributed to making this mythical place known throughout the world!
The 240-page book (including 150 illustrations) is available in English and French: 85$ or 70 €.
The impossible collection of watches by Nicholas Foulkes
"Time is eternity Plato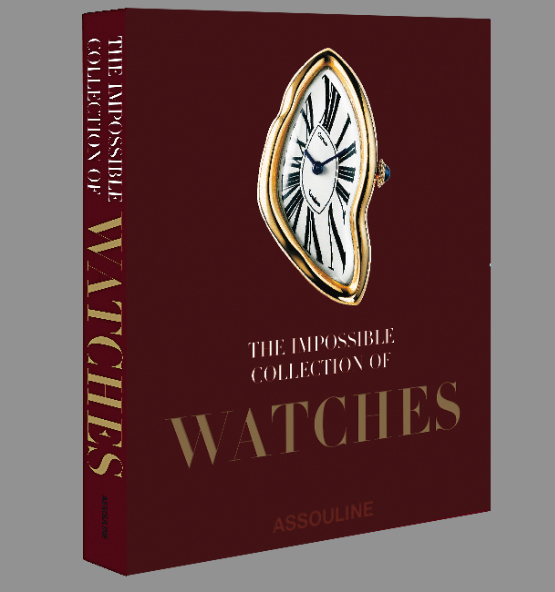 For this book, British art historian Nicholas Foulkes has selected 100 of the finest timepieces of the 20th century: atypical design, exceptional stones, great signatures, famous watchmakers, rare or highly complex mechanisms, these are some of the elements that guided the author's selection.
Thus, he invites you to discover the art in which watchmakers excel: the miniaturisation of elements. Tag Heuer, Audemars Piguet, Blancpain, here are some of the names whose work you can discover in the 144 pages of this sublime book.
The author, co-founder and editor-in-chief of Finch's Quarterly Review, is a regular contributor to many international publications such as the Financial Times' How to Spend It and Vanity Fair. He is also the author of several other books on American high society.
Book of 144 pages (including 100 illustrations), available in English and French: 695$ or 530€.
See you soon and enjoy your reading!