Assouline Publishing is pleased to announce the republication of the well-known book Renaissance Jewellery, originally published in 1979 and written by the Renaissance specialist Yvonne Hackenbroch.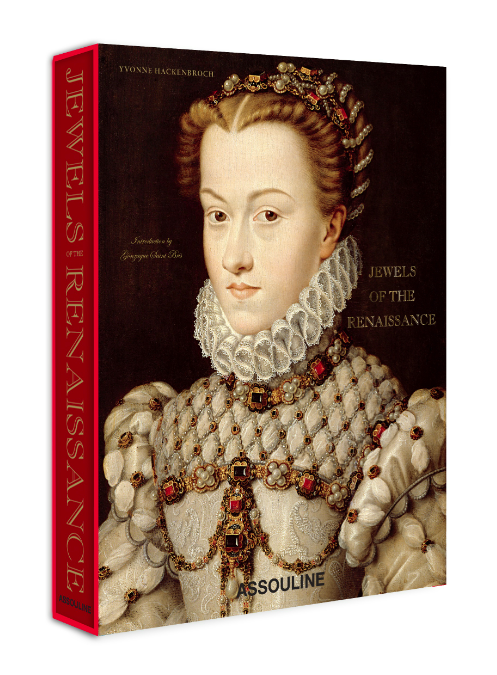 Photo : Assouline
Born in Frankfurt, Germany, she studied Art History at the University of Munich and received her doctorate in 1936. She worked for a time at the British Museum and was one of the specialists responsible for cataloguing the Sutton Hoo Treasure. Then, in 1949, she became the Curator of the Renaissance Department at the Metropolitan Museum of Art in New York. The book published in 1979 is considered the most accomplished work on the subject.
Pendant representing a woman riding a seahorse, gold, enamel, emerald. Spain, circa 1580.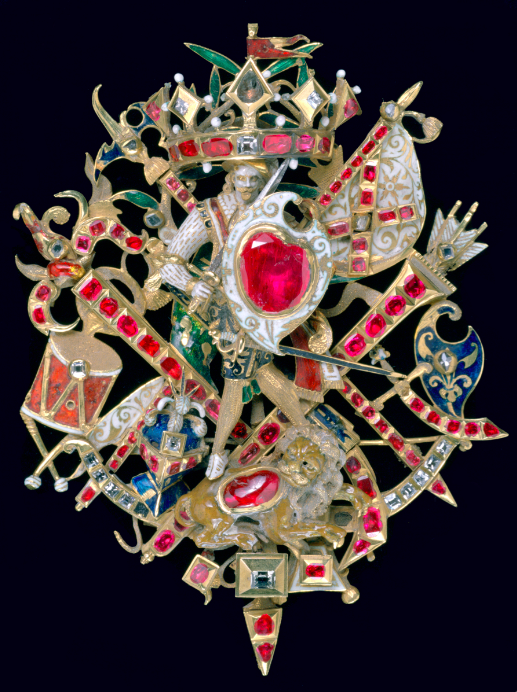 Hat ornament, gold, diamonds, rubies, spinels and enamel. Early 17th century. It is said that this piece was lost by Charles I on the battlefield of Naseby. Photo :© By courtesy of the Trustees of Sir John Soane's Museum
This reprint is accompanied by a lengthy preface by the French author and journalist Gonzague Saint-Bris. The 292-page book is accompanied by over 200 high-quality illustrations. Available for pre-order on Assouline.com, $195 or €175, it will be released in September. I encourage you to get it.
See you soon!