Daniel Brush is one of those somewhat mysterious artists. Both very well known in the world of sculpture and at the same time very discreet, this complete artist – born in 1947 in Ohio and living in New York since 1978 – has been exploring metal and many other mediums for many years. Painter, engraver, historian, former teacher, poet, he has initiated himself into goldsmithing to "rest" after the many hours of work and reflection that his work as a painter requires. From the experimentation of the beginning, he will progressively make it one of his favourite modes of expression, creating boxes, objects, jewels most often made of steel and gold – sometimes aluminium – and often set with diamonds.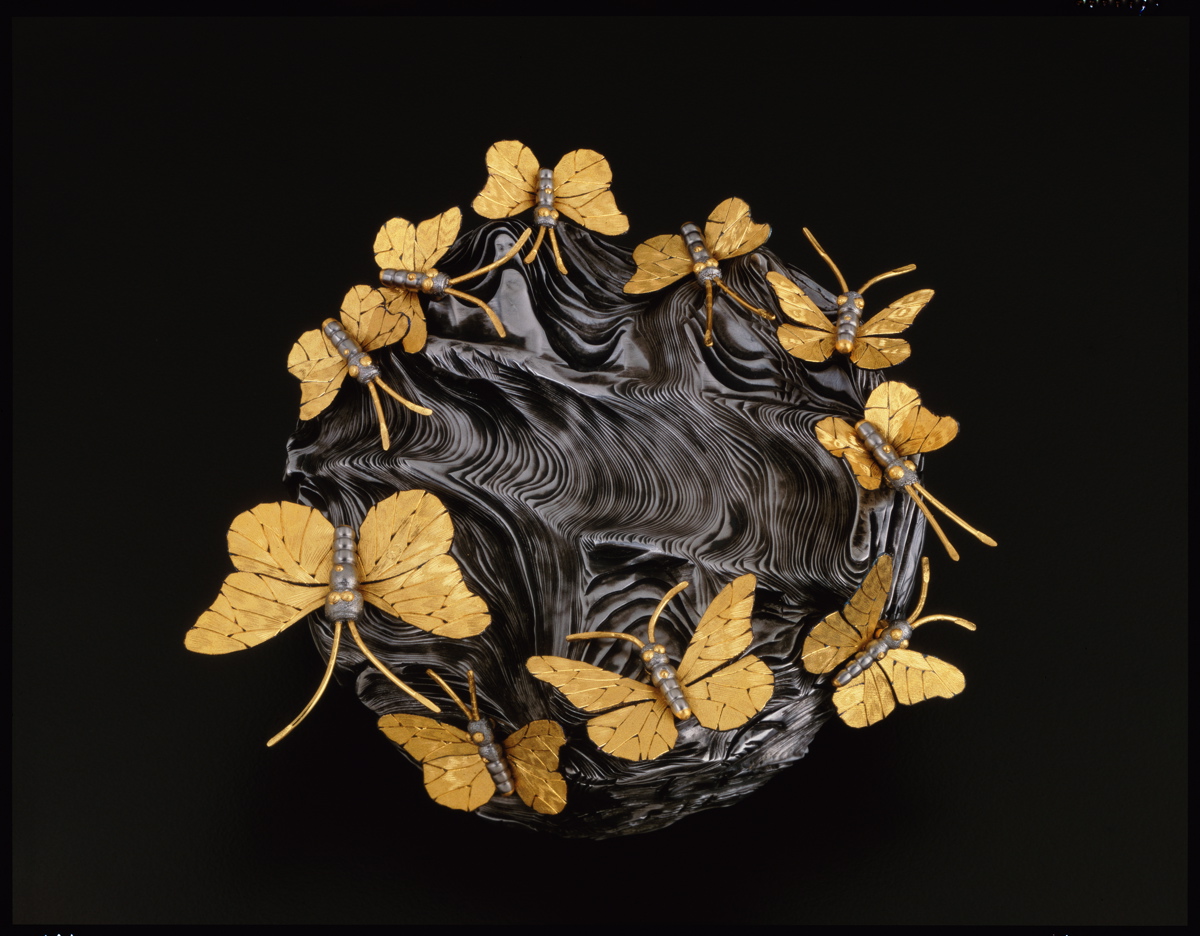 The"Ten Butterfly Box" in pure gold, steel and magnets, 1991-1993. Photography by John Bigelow Taylor
His work, astonishing in many ways, was the subject of a major retrospective in 2012 in New York at the Museum of Arts and Design, but it had never been exhibited in France. It is all the more interesting to discover him as he has developed his own working techniques and designed his own tools in order to be able to create the smallest piece he imagines without calling on anyone outside his workshop where he works in a fusional manner with his wife.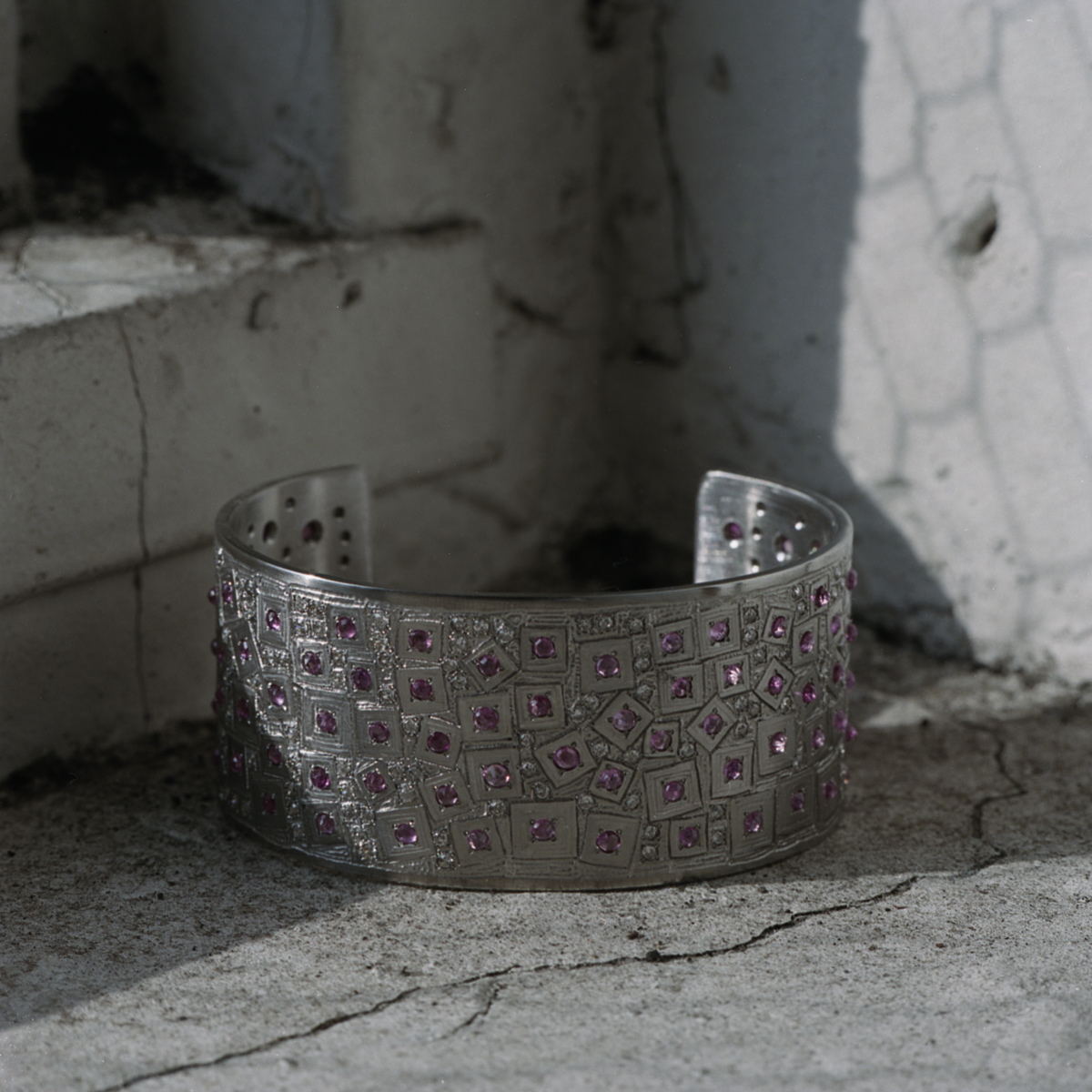 Steel, diamond and pink sapphire bracelet. Photography by Wesley Stringer
Poppies" brooch in steel and diamonds, 2010. Photo by Laurent Kariv
The exhibition is organised at the Ecole des Arts Joailliers with the support of the high jewellery house Van Cleef & Arpels and lasts until 31 October 2017 as part of an event "outside the walls" of the FIAC. You will discover some really amazing pieces like a box with butterflies that I find very beautiful or some particularly poetic gold and steel flower brooches. But it is above all the Necks project which traces the creation of 117 chiselled steel necklaces sometimes set with diamonds or gemstones such as sapphires. These necklaces represent a single work that cannot be broken down into parts, the culmination of which is a book tracing this four-year creative adventure. A rather astonishing ensemble that is extremely far from the classic jewellery we are used to. It is daring, almost disturbing but so refreshing!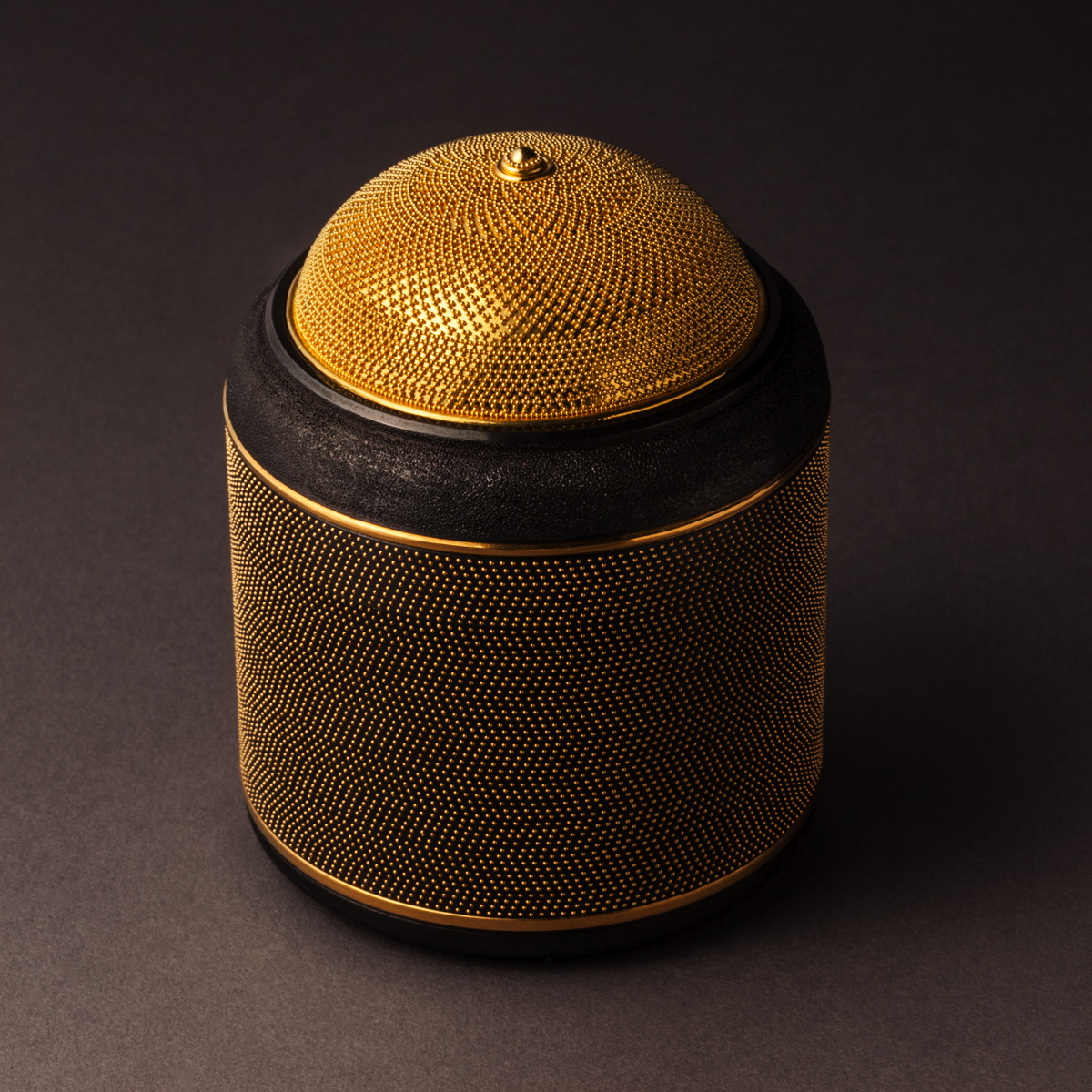 The"Second Dome" box in 916‰ gold and steel, 1983-1989. Photography by Wesley Stringer
The event is on view Monday to Saturday from 2pm to 7pm, with free admission. So there is no reason not to go! I can only encourage you to go, as it is a real chance to discover this great man in France.
See you soon!