If there is one house that knows how to celebrate Versailles year after year, both in terms of haute couture and jewellery, it is Dior. After the architectural details, the gilding and the chandeliers in July 2016, and the French gardens in July 2017, Versailles had to be closed in style. And if there is one thing that characterises this domain, it is the multitude of rooms, passages and hidden places known only to most curators and technical teams. In the days of the Sun King, these places were steeped in intrigue, whispers, forbidden or scandalous love affairs. Frequented only by servants who knew everything, but also sometimes by a few errant courtesans, the king and his favourite of the moment were occasionally seen there…
Vanity Indigolite" ring, yellow gold, white gold, diamonds, indigolite tourmaline. Photo: Dior Joaillerie
Cachette tiroir opale claire" ring in yellow and pink gold, diamonds and opal. Photo: Dior Joaillerie
This is the framework for the latest collection, which closes the Versailles chapter initiated by Victoire de Castellane and the house's design studio. With more than thirty-five pieces, the jewels unveiled during the last fashion week offer, through their technicality, a true tribute to the architects and craftsmen of the time as well as to the technicians who, through their knowledge of jewellery, worked on the creation of technical pieces revealing mechanisms that carry a different vision of jewellery. Secret drawers, retractable stones, mirror games, all recall the intrigues of the Court and its power games. The execution of the objects is remarkable for the finesse of the elements that enhance the creations. Yellow gold scrolls on white gold pieces, concealed settings, contrasts between matte and brilliant, and the addition of hand-engraved details. A finesse of execution that goes hand in hand with the mastery of the jewellery-making skills of the workshops that work for the house. They are among the best in Paris and this can be seen and felt.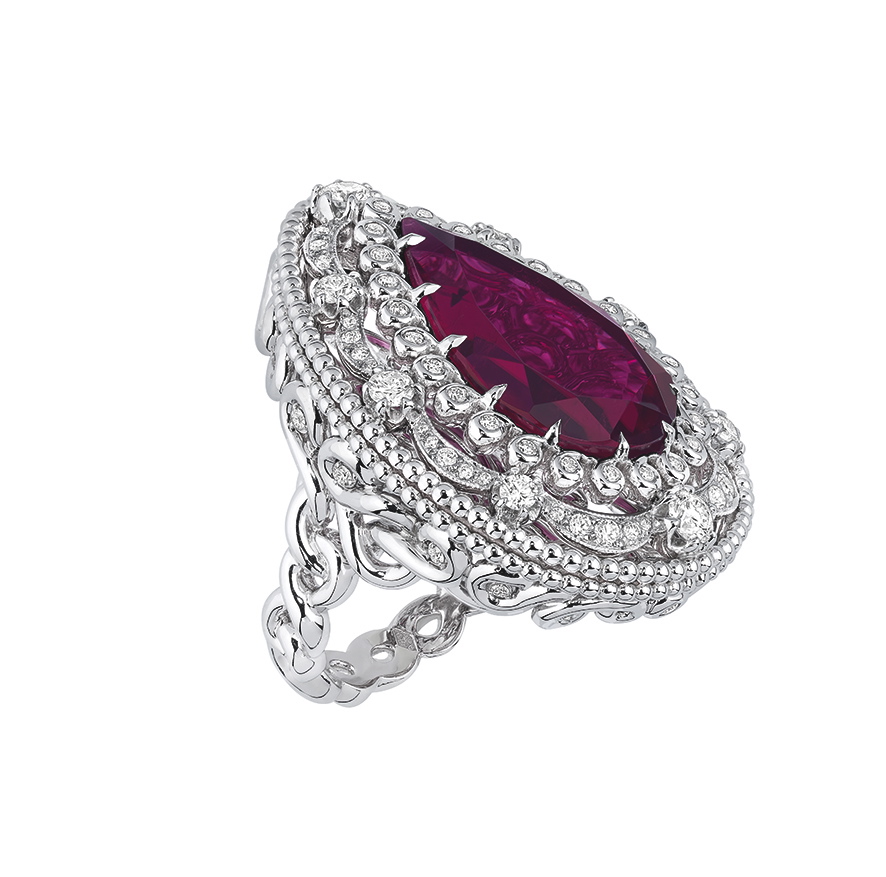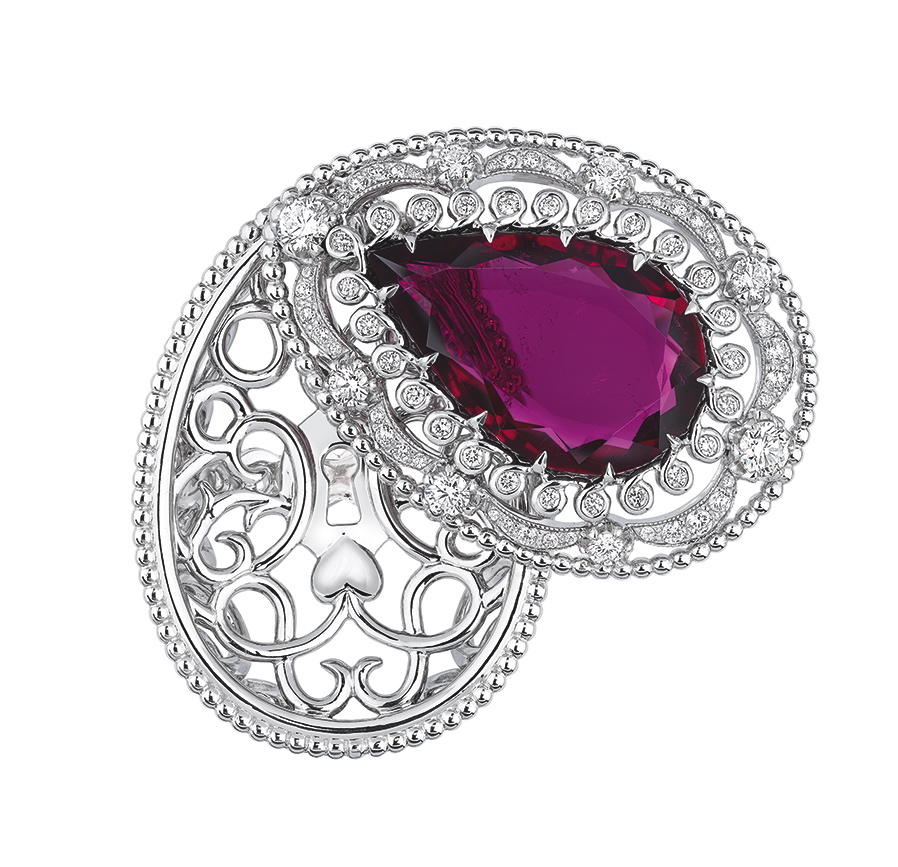 Intimité rubellite" ring in white gold, diamonds and rubellite tourmaline. Photo: Dior Joaillerie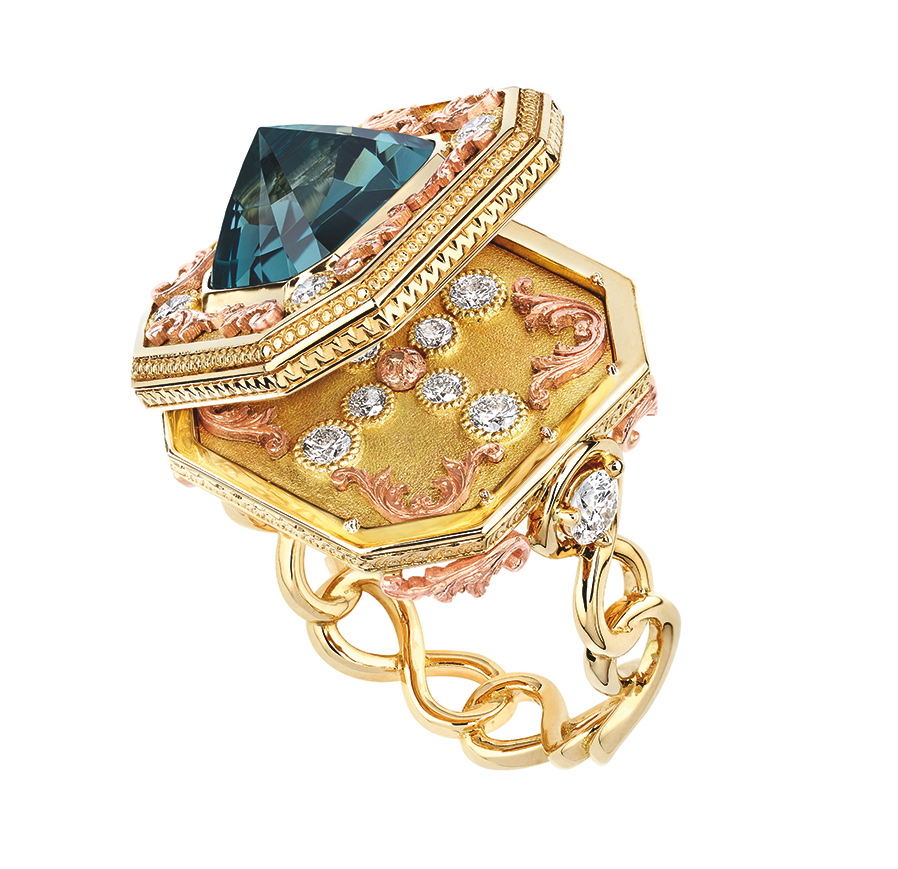 Ring "Volupté spinelle beu" in yellow and pink gold, diamonds and blue spinel. Photo: Dior Joaillerie
By closing the doors of the Versailles estate, the House of Dior is also opening up an exciting field of possibilities. 2018 marks Victoire de Castellane's 20th anniversary as head of the House's jewellery design. What does July have in store for us? Some very nice surprises, no doubt… And I can't wait to share them with you!
Vanity mirror" ring in pink gold, white gold and diamonds. Photo: Dior Joaillerie
See you soon!
Cover photo: "Cachette béryls verts" earrings in white and yellow gold, diamonds and green beryls. Photo: Dior Joaillerie