On the occasion of the event " Le Carré Joaillier", which will take place from 14 to 24 June 2018, I invite you to discover the designers who will participate in the ephemeral boutique at 5 place Saint-Sulpice. Today, I take you to meet the designer Anne Bourat and her young house: Cetanne.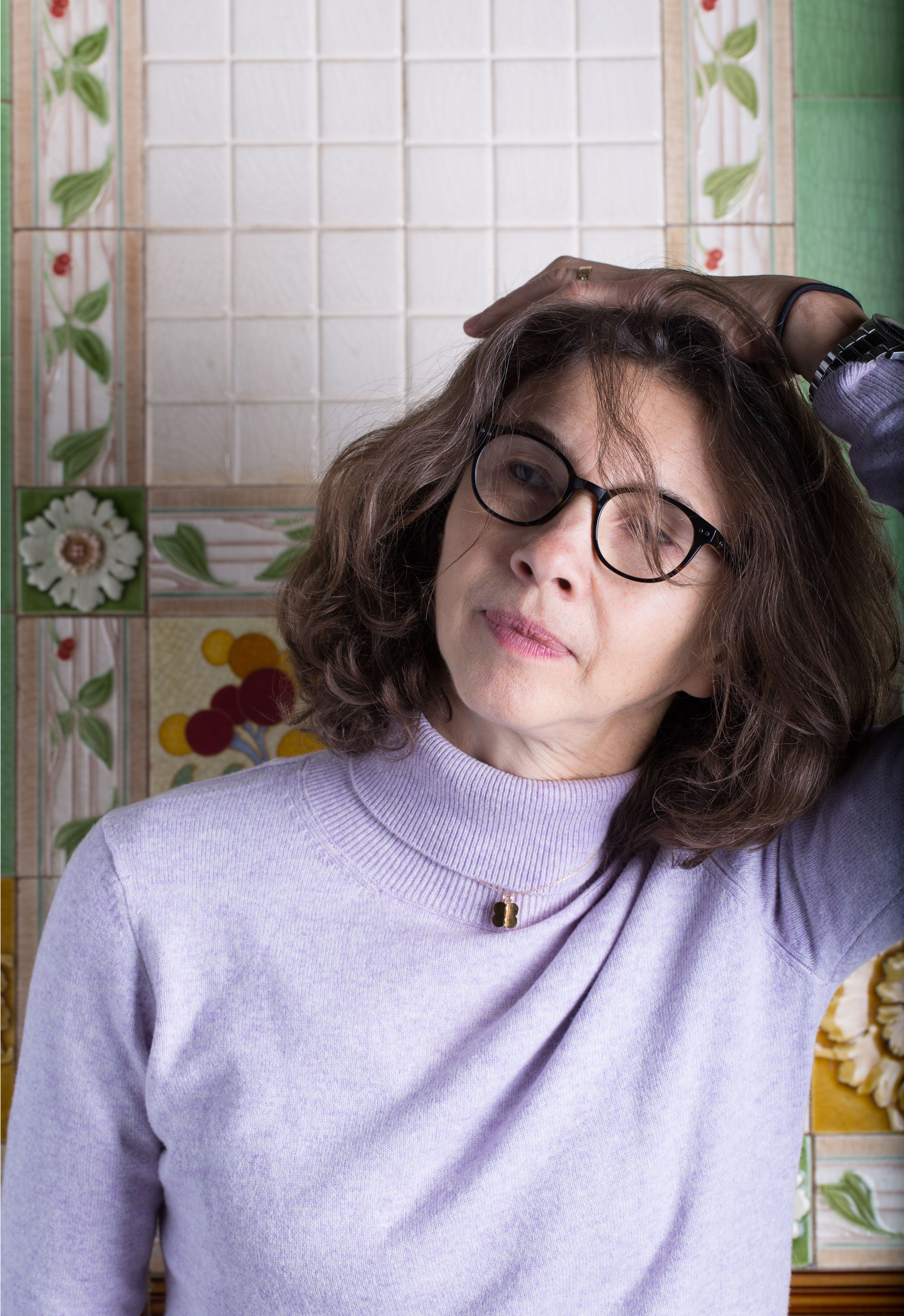 Anne Bourat
A year ago, Anne Bourat officially made her debut as an independent designer and presented her young jewellery brand Cetanne to the press and the public. My heart went out to her greedy and imposing rings whose structures completely seduced me. Even today, this one is still going strong! As Anne prepares to exhibit her work at the Carré Joaillier from 14 to 24 June at the Hôtel Recamier**** 5 place Saint-Sulpice, I would like to offer you a better insight into an unusual designer who has long honed her eye and hand between the four historic façades of Place Vendôme.
White gold, aquamarine, opal and agate ring. Photo: Cetanne
1987, Anne is still a student at the Arts Décoratifs de Paris. She specialises in illustration. Her goal was quite simple: she wanted to work in advertising. But as life takes its course, her destiny will be quite different. As the summer holidays of that famous year 87 approached, her uncle told her that he had an internship opportunity for her at Cartier. No one in Anne's family is in the jewellery business. It was simply a coincidence that her uncle was one of the company's lawyers. And it was by the greatest of coincidences that she made her debut at the Studio des Must. At the end of the 1980s and beginning of the 1990s, Cartier was completely reorganised. The freedom for designers was almost total. They had to design and propose, the greater the choice the better. In this context of creative madness, Anne had fun and learned a lot. At the end of her internship, she was offered a full-time job at the end of her final year of study. That's where the story begins.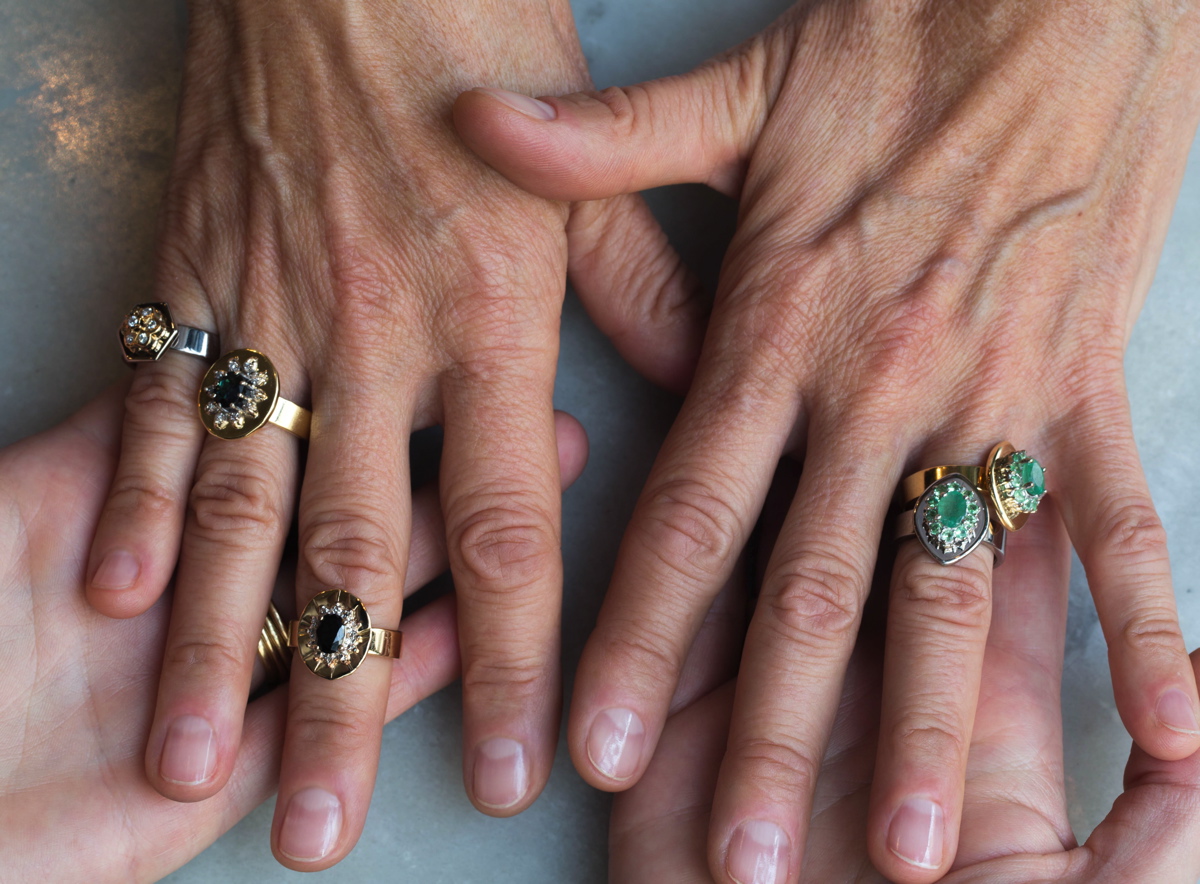 Rings from the Present Perfect collection. Photo: Cetanne
The first part of her career was spent at the Must. Jewellery, glasses, perfume bottles… she worked on multiple projects for six years. Thanks to the impulse of the studio director, she can follow the manufacturing of her prototypes and directly adapt her projects. She gradually began to work on special orders for objects and produced, among other things, several sketches of clocks that were made for the SIHH. She then became the designer in charge of working with Peggy Witkins, who was then freelancing for the company. She then moved on to textiles and mainly to the scarves and leather goods that the company was developing, while continuing to design jewellery. After almost 15 years working for this beautiful company, the adventure came to an end and Anne decided to explore other worlds.
From 2002 onwards, she worked in a series of permanent positions and freelance missions. She worked for Montblanc, Chaumet and Victoria Casal studios, among others. Then in 2014, she participated in the creation of the Horjo studio and was its artistic director for two years. That same year, she prepared her diploma at the ING and took several months of courses at the Haute École de Joaillerie (HEJ, formerly BJOP). The need to better understand the material is what drives her, as is the need to better understand the link between design and manufacturing. 2016 is the year of the official creation of the Cetanne house, her own jewellery design and creation house.
Yellow gold and silver ring, rutilated quartz. Photo: ©MarieChabrol
Her career as a designer for major houses has enabled her to refine her knowledge of the market. She knows how to design important pieces of high jewellery as well as more affordable accessory collections. Her objective: to allow everyone to be able to afford a piece of jewellery and to stick to the possibilities of her clients with the greatest accuracy.
Among her various options, I particularly like "Les délicieuses": cocktail rings in gold, of imposing sizes and set with balls of ornamental stones that give them an incredible presence on the hand. Although my heart goes out to her "Present Perfect" series… And maybe yours too when you discover them. The idea started with two old and largely unfashionable daisy rings. She decided to ask one of her jewellers to saw off the body to keep only the bezels that adorn these pieces. These were then re-soldered onto gold trays mounted on more contemporary bodies. In the end, the rings find a real life on the hand, gaining an unexpected modernity in the process. A beautiful concept that she has fun exploiting between the requests of her clients and her research in auction rooms to find nuggets that she will reassemble in a different way.
Yellow gold and garnet ring from the "Present Perfect" collection Photo: ©MarieChabrol
Anne's jewellery is full of character, with bold, colourful rings. The craftsmen who work with her are talented and create little wonders that it would be a shame not to know! You're sure to fall in love.
See you soon!