Almost six years ago I wrote a long article trying to untangle the histories of the Le Roy and Leroy houses… An imbroglio between very similar names with different spellings. And a permanent confusion that is still too often the case. And then, a few days ago, auctioneer Charlotte Van Gaver contacted me because on 26 June 2020 she will be dispersing the estate of Mr Léon Leroy, one of the last heirs of this great family of watchmakers who lived for many years at 7 boulevard de la Madelaine, Paris.
The sale will take place on 26 June at Salle V.V., 3 rue de Rossini in Paris's 9th arrondissement. The catalogue is impressive, reflecting Mr Leroy's collection: pocket watches, clocks, a variety of instruments and, above all, a large number of books on the history of his profession: watchmaking. Among the multitude of lots (from No. 6 to 249), we can admire very different things and particularly exciting objects. I particularly liked a remarkable and imposing Abbess watch from the 19th century, with an estimate of between €3,000 and €4,000.
Lot 211: Neo-Renaissance cruciform verge watch. Signed by Étienne Bordier, it is one of a long list of surprising and atypical lots in this sale. Estimated at between €3,000 and €4,000. Photo : Chayette & Cheval
But beyond the watches, there is a real treasure trove in this sale, and you can find it under numbers 101 to 110. Beneath these names lie dozens and dozens of drawings testifying to the creative expertise of L. Leroy & Cie. More than 200 drawings are on display, giving an idea of the styles favoured by the company, as well as the requests of customers who came to have a piece made. The gouaches are remarkably well preserved, and the materials on which they were produced are all very different: paper, cardboard, tissue paper and even rhodoid. I could have spent hours admiring and detailing them. There's no doubt that this heritage shouldn't be dispersed among several buyers, and it would be really excellent news if it went to a collector who knows and loves the subject. We'll have the answer on 26 June, when Van Gaver's gavel will sound to award the lots. In the meantime, I'd like to share with you a few photos stolen during my appointment at the auction house.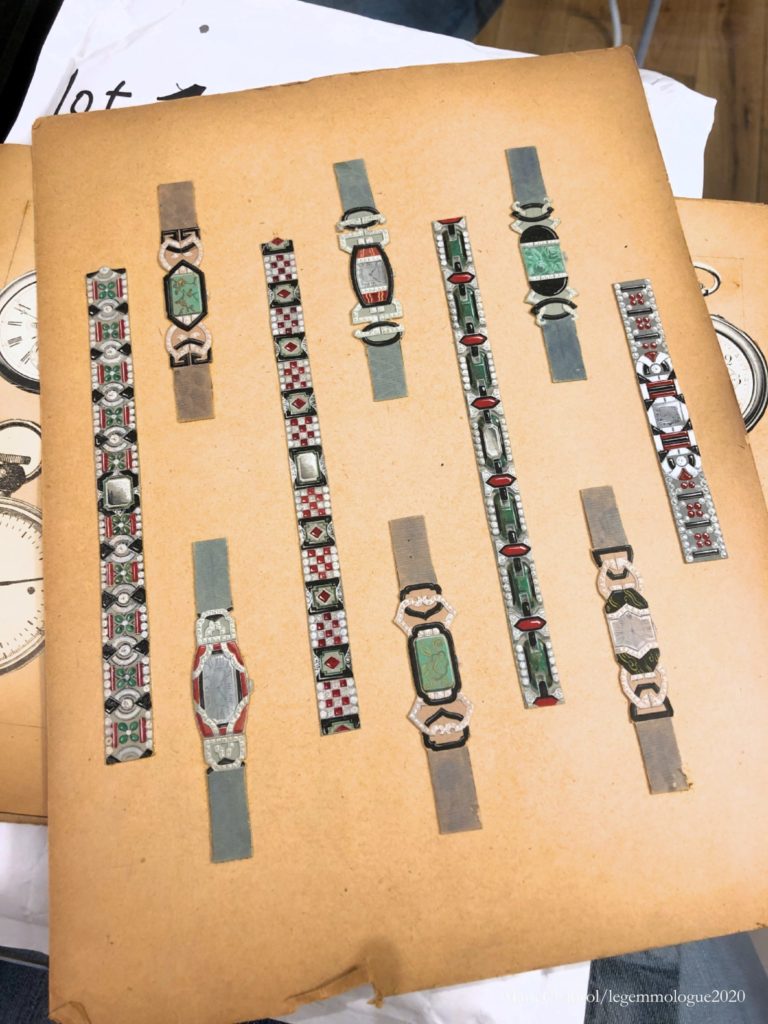 Some plates from the archives of L. Leroy & Cie. For sale on 26 June at Chayette & Cheval. Photo: Marie Chabrol
See you soon!