It is sometimes said that gemologists could eat the stones they handle because they love them so much. In July 2021, Loïc Prigent published this statement heard during fashion week: "I love jewellery. I could eat stones". It's impossible not to smile when reading this as there is so much truth in this humorous sentence. The jewels and stones presented on this occasion are often greedy, opulent, described as precious sweets and the comparison with pastries comes naturally. But let's imagine for a moment that we could eat stones, not the real ones, but cakes that pay tribute to them. So, a while ago, I introduced you to the work of pastry chef André Stevens, who had imagined treats in the shape of minerals. I don't think he sells them but you can ask him about it. In the meantime, I suggest you discover a few addresses that will make you eat rocks. Gourmet stones, far from the chocolate rock. After all, pastry and gemology have a lot in common: knowledge, patience, technique and perpetual research.
1- "Le galet" from the Mazzoni patisserie, Le Havre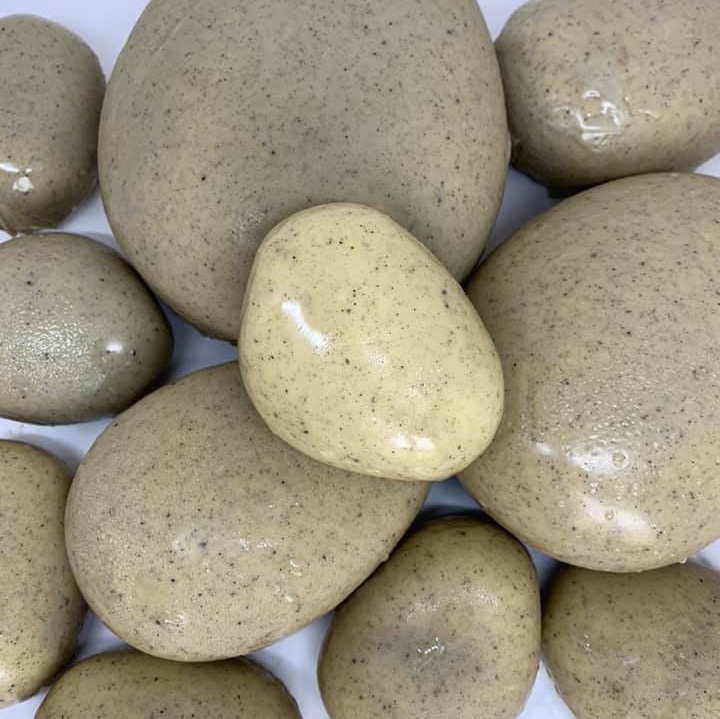 The Galet of the Mazzoni pastry shop.
If you go to Le Havre, you will inevitably make a diversion by the Saint-Joseph church which inspired Michel Bussy in his novel "Maman a tort". You will pass by the beach because it is worth the diversions because of its pebbles. Not much sand, but stones rounded by the waves that one would like to collect. Of course, you will slip some in your pocket. And then, with the wind and the seaside helping, you won't say no to a warm cup of tea. And for that, you'll have to go to the Mazzoni pastry shop where you can enjoy a galet. Chocolate mousse, pecan praline, Genoa coffee bread and pecan crunch will convince you that one pebble hides another, just as interesting as those that populate the beaches of Le Havre.
2- "Le galet de Nice" by Pâtisserie Canet, Nice
The pebbles of Nice by the Pâtisserie Canet.
Since 1927, the Canet patisserie has been delighting food lovers in the city known for its Promenade des Anglais. On the adjoining beach, pebbles are legion and are a bit of a signature of the place. So why not try them? All you have to do is find the boulevard Magenta. Just a stone's throw from the Negresco, you will discover this address that all the people of Nice know. And you can buy a galet there. Coconut dacquoise biscuit, flaky praline, passion fruit cream and chocolate mousse. Nothing less than that for a dessert that won't leave you hungry.
3- "Le marbré" at the Bristol, Paris
The marbré created by Julian Alvarez when he was pastry chef at the Bristol.
Now Pastry Chef at Ladurée, this dessert prodigy has long been a student at the Bristol where he created this cake. This trompe l'oeil chocolate vanilla marble cake imitates a block of marble to perfection. As regressive as it gets, this cake is always on the menu of the hotel where it must be ordered. And it will not leave you unmoved.
4- Dinara Kasko's "geometric desserts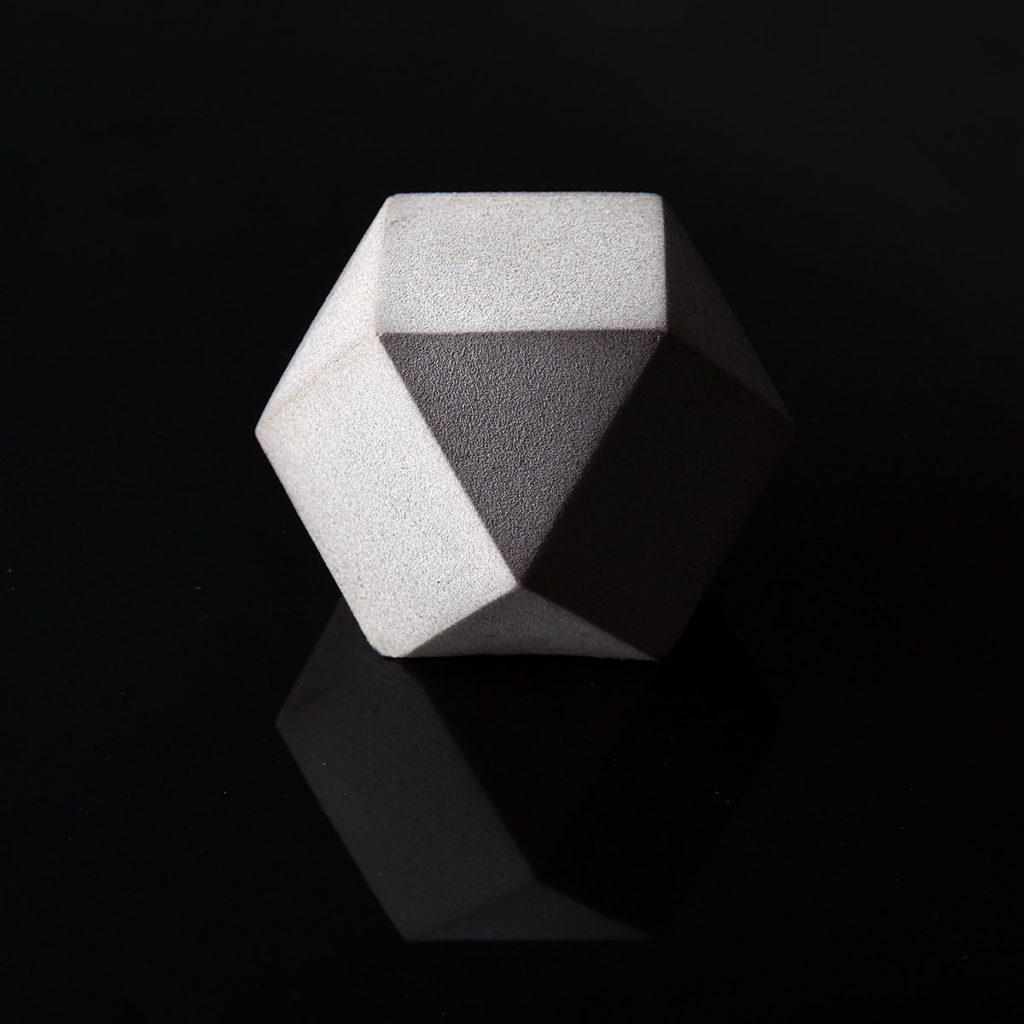 Do you want to practice crystalline geometry in a gourmet way? Then you have to go to Ukraine to discover the work of pastry chef Dinara Kasko. The 33-year-old is known for using 3D printing to make her ultra-technical moulds. Thanks to them, she offers different visuals, far from the classic dessert. From there, she builds gourmet recipes. Her geometrical desserts consist of chocolate biscuit, walnut streusel, chocolate mousse, Caramelia and yuzu ganache, yuzu jelly and passion fruit. A tempting programme!
See you soon!