My library is regularly enriched with new books on jewellery: books dedicated to houses, exhibition catalogues, old books on gems… So, I propose to share here, from time to time, the acquisitions that I like the most. So that you, in turn, can make your library shine a little more.
1- The catalogue of the JAR exhibition at the Metropolitan Museum of Art in New York
Photo: MET shop
A JAR exhibition is an event. Because it is rare, because the pieces are exceptional and deserve to be highlighted, because the creator Joel Arthur Rosenthal is a figure of the jewellery world and his creative work speaks better about him than he does about himself… And I could give you many other reasons. But in the meantime, this book will allow you to get to know his work a little better. So before it's out of print, hurry up and buy it!
The book is written by Adrian Sassoon, published by the MET and distributed by Yale University press, 144 pages including 69 colour illustrations. It will cost you $40. It is possible to find it in France for about 35 €.
2- "Dior Joaillerie" or the magnified work of Victoire de Castellane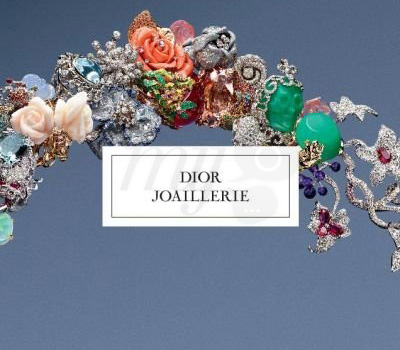 Photo: PI
Dior high jewellery is one of the most creative on the market today. Atypical, surprising, profusion of colours and gems, use of unusual materials with fluorescent or glittery lacquers… It is a creative high jewellery in every sense of the word. This book, written by Michèle Heuzé, offers an insight into the House's collections and the particularly astonishing work of the Dior jewellery design studio headed by Victoire de Castellane, who also wrote the preface to this book.
Published by Rizzoli in New York, I would be lying if I told you that this book was not worth the diversions. The photos are superb and allow you to observe the pieces and better understand the complexity of the manufacturing process.
The book, published in 2012, has over 350 and more than 200 full-page colour illustrations. I bought it in a bookshop in the 9th arrondissement, in the Passage Jouffroy for 60 €. I'm delighted to have it in my library!
3- "Les bijoux couture" or vintage costume jewellery
Photo : FNAC
This book is a real favourite. I have owned it for several years. It has not recently joined my shelves. This book written by Judith Miller in collaboration with her husband John Wainwright is a mine of information and a real nugget!
Throughout the 250 pages, richly illustrated and beautifully documented, the authors list the houses that have made and distributed fine costume jewellery. Chanel, Coppola and Toppo, Joseff, Stanley Hagler, Judy Lee, Réja, Sarah Coventry or Auguste Bonaz to name but a few. The book aims to teach you how to recognise them and, something particularly rare, each piece is presented with a financial estimate. It is therefore suitable for professionals as well as for collectors. Finally, the book also presents unsigned pieces proving that the signature is not everything and that illustrious anonymous people have created pieces that deserve to be seen.
Published by Gründ in the collection "L'œil du chineur", this book dates from 2007. At the time I paid exactly €29.95 for it in bookshops. The bad news is that it seems that this book is no longer published. If you look on the internet, you can find it for around 70 € for the most affordable price, but it goes up quickly. I therefore advise you to go and explore your local bookshops and I sincerely hope you will manage to find it.
See you soon and enjoy your reading!