When Anastazio contacted me to present his creations, I found his work interesting. After a few emails exchanged, I propose you to discover this young Greek jeweller based in Athens who proposes an elegant and contemporary jewellery.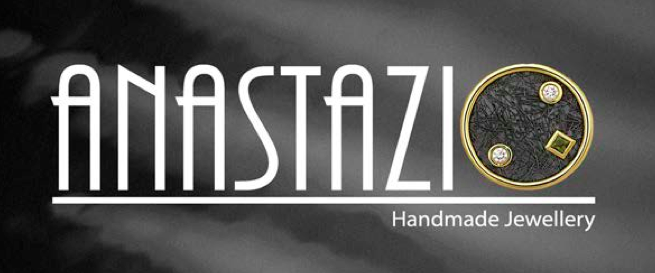 Before proposing his own creations, he first learned stone setting with his brother – Agis Kotsopoulos – in Greece. They worked together for several years while training with jewellers in their native country. He is now offering his first "All time classic" collection in yellow and white gold, diamonds and quartz inclusions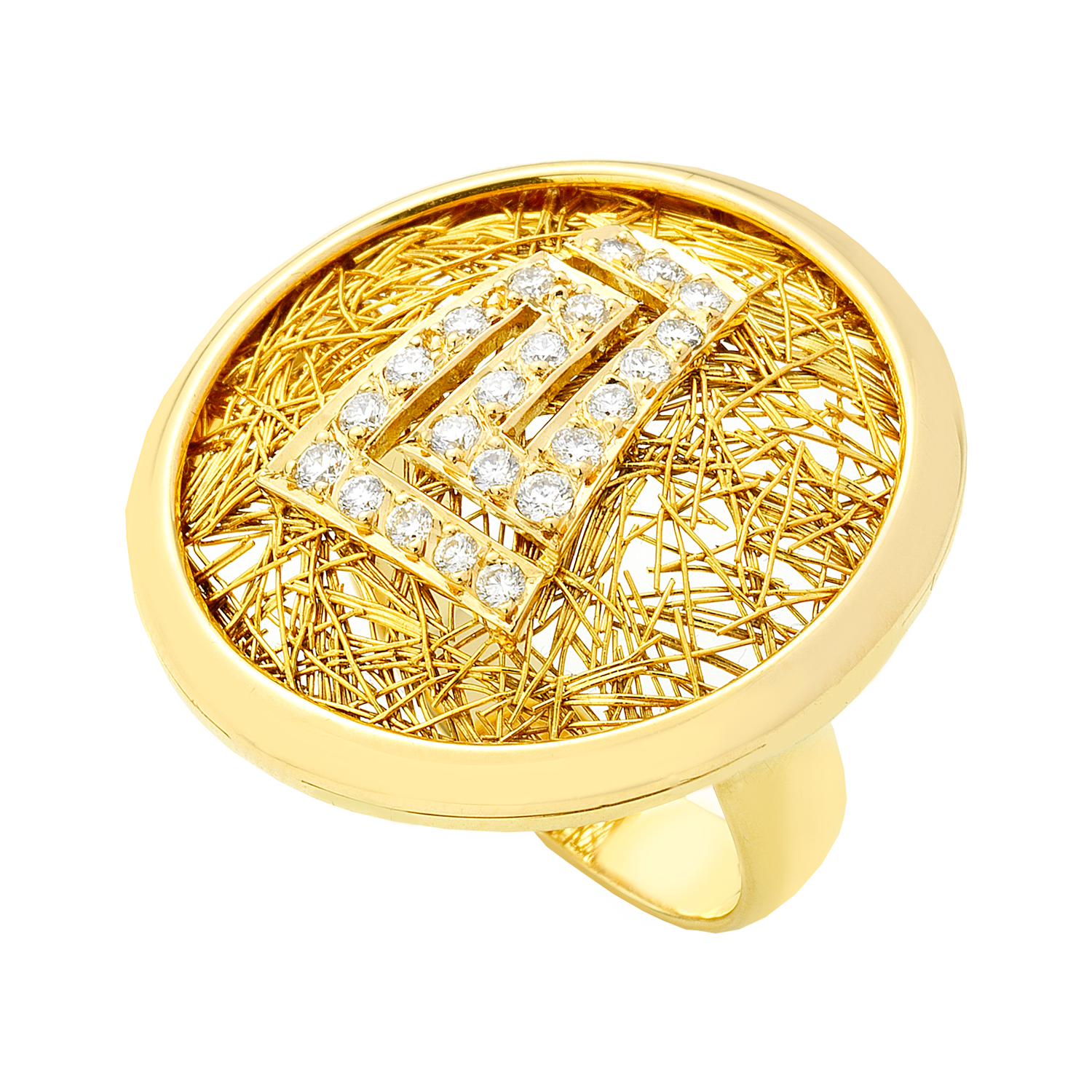 Meander ring, yellow gold and diamonds. This ancient Greek symbol symbolises victory, infinite time and eternal life as well as our journey in this mode. Photo: Anastazio Kotsopoulos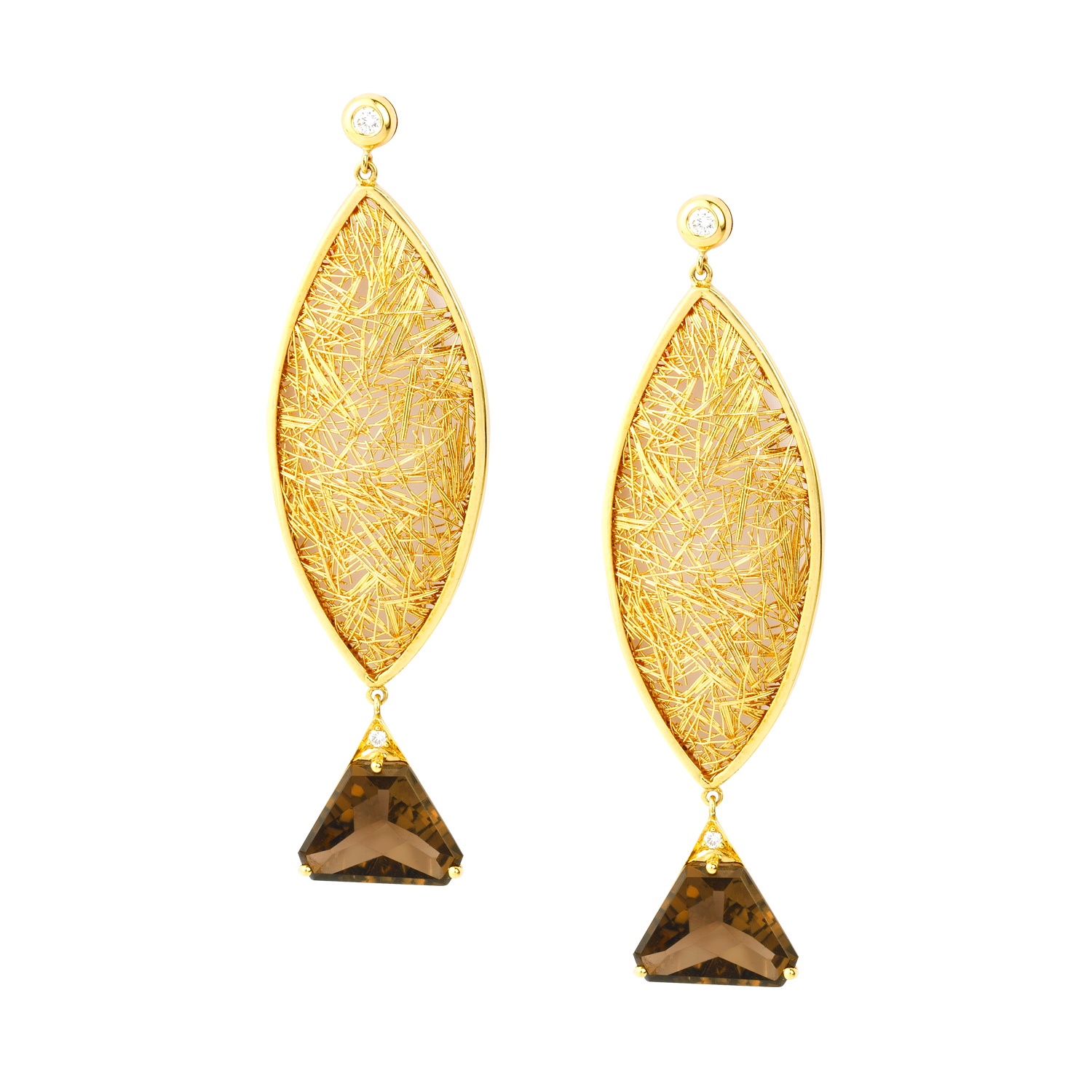 Fish of Gold earrings, yellow gold, diamonds and smoked quartz. Photo: Anastazio Kotsopoulos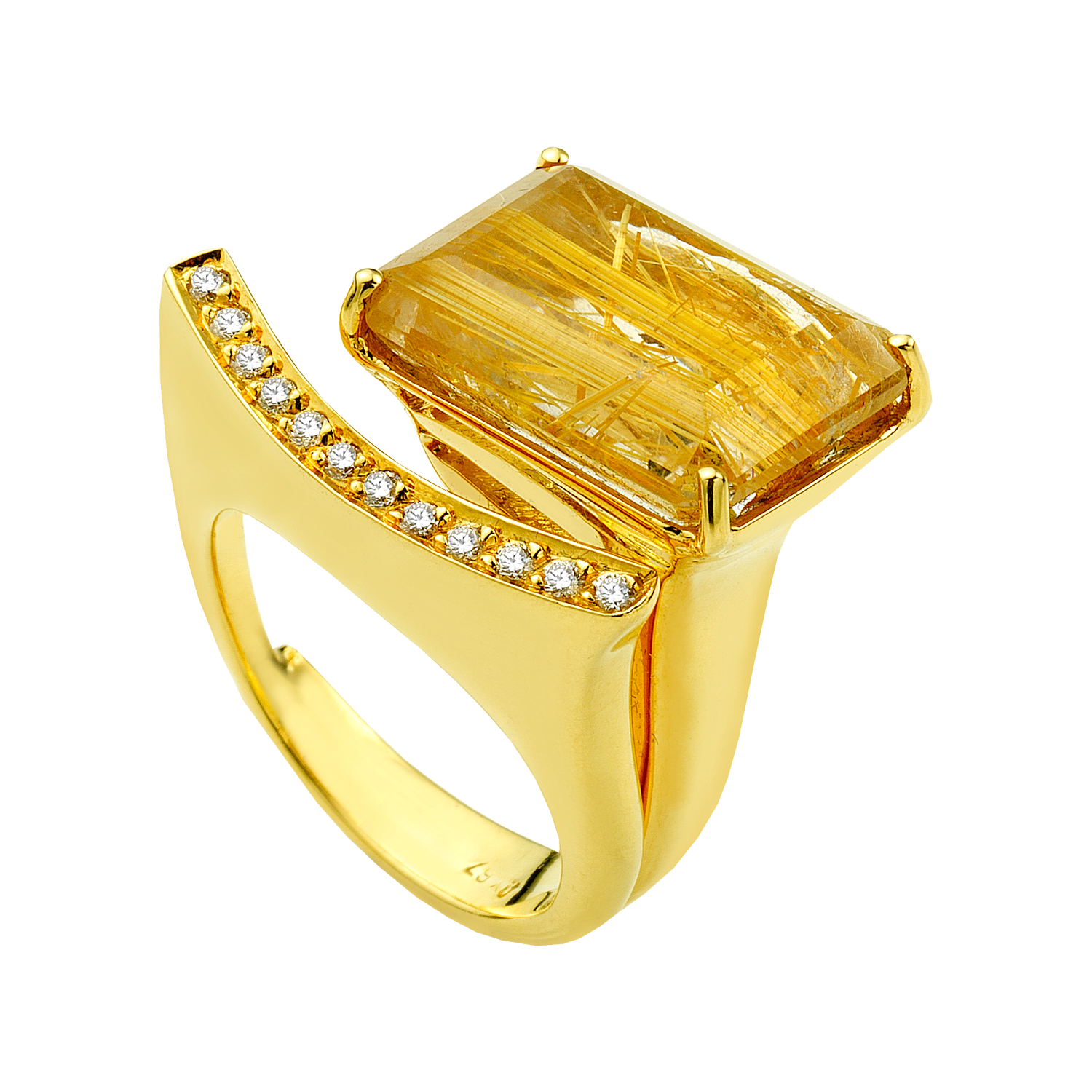 Princess ring, inspired by Hélène. Yellow gold, diamonds and 11-carat rutilated quartz centre. Photo: Anastazio Kotsopoulos
See you soon!