At the end of October, the first edition of the Comic Con was held in Paris at La Villette in its new version independent from the Japan Expo. It was an opportunity to immerse yourself in pop culture and the world of superheroes for a day and to admire for a few hours cheerful, inspiring and humorous cosplayers. It's also an opportunity to attend improbable and exciting discussions between fans of Game of Thrones, My Little Pony, Star Wars or DC Comics.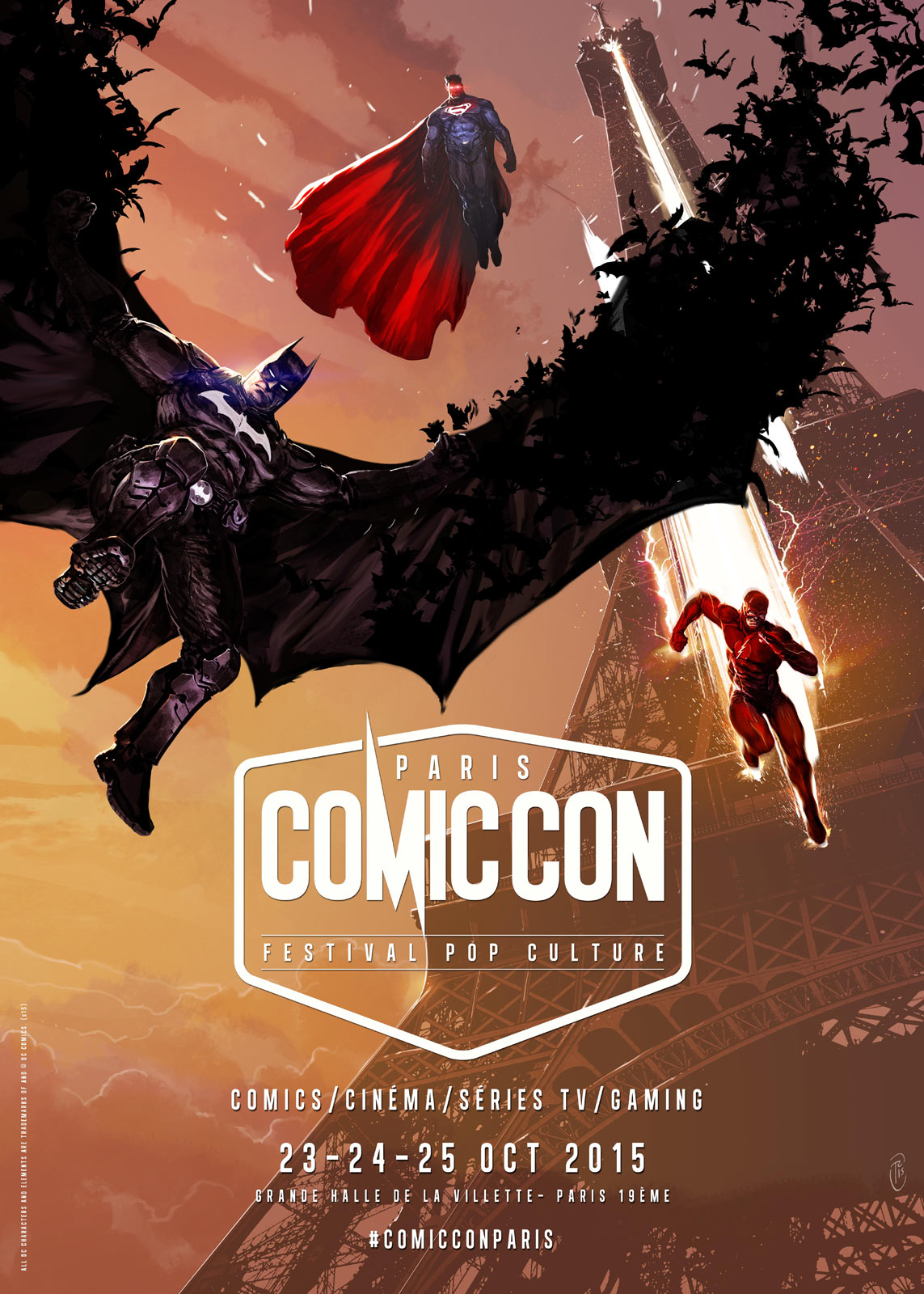 If, at first glance, the convention's universe seems quite distant from that of jewellery, in reality, my visit to the show had a link with our trade. During the Bijorhca 2015 show, I had noticed a very young jewellery brand that had caught my eye because of its positioning, which I found absolutely atypical.
I am the Feline and I am the Harlequin rings, chrome-cobalt, patina obtained by heating and dental ceramics. Photo: The Gemmologist.
Their presence at the Comic Con seemed completely normal to me and that's when I decided to meet them, while they were totally in their element! So I propose you to discover the brand We are Heroes and to meet the creator: Maxime Macchi. Based in the South of France, in Aubagne, this young brand is really worth a visit!
Maxime Macchi, the creator of the brand is also the person who makes all the jewellery. With an initial training and a professional practice as a dental technician, he acquired gestures and reflexes very close to jewellery. When he decided to stop his profession to devote himself to the creation of jewellery, it is therefore natural that he turns to materials and techniques from his first life.
By making his creations in a Chrome-Cobalt alloy (with the added presence of molybdenum, silicon and carbon), which is the alloy used in most dental prostheses, he works with a metal that was previously unused in jewellery. Indeed, the technical characteristics of this metal require adapted equipment: a furnace rising above 1200°, a special torch because this alloy has a particularly high melting point. You will have understood that this is not an insignificant material for jewellery design. It was in fact a real pleasure to have a technical discussion as this metal is not familiar to me in my daily work.
Chrome-cobalt nugget in Maxime's hand. Photo: The Gemmologist
In addition to this metal, the designer enriches his pieces with bronzes and dental ceramics that he can colour to add a special touch to his creations. These additions require successive firings and different casting stages in order to superimpose the materials. A delicate work for a frankly surprising result.
I am the Insanity ring, made of chrome-cobalt, bronze and dental ceramic. The red crystal eyes are set from the inside of the piece to give even more effect. Photo: The Gemologist
So why superheroes and pop culture faces? Simply because it is a real passion for Maxime. You have to listen to him talk about it and let his infectious enthusiasm wash over you. But in the end, it's not so surprising, the use of unusual materials could only result in somewhat magical jewellery. By defining himself as a creator of "legendary artefacts", we understand that there is magic in these pieces.
If you have the opportunity to meet Maxime and his team (Cyril, Caroline and François), I encourage you to go and ask him questions about his creations, to handle the jewels and, like me, to try them on. You will then notice the particular shape of the rings which, thanks to a rotation system, are locked on the finger so that it is impossible to lose them, which I find frankly ingenious.
I am the Cyborg ring in chrome-cobalt, bronze and dental ceramic. Photo: The Gemmologist
See you soon!