To mark its 30th anniversary, the Musée d'Orsay is opening its autumn season with a major retrospective dedicated to this short but crucial period in French history: the Second Empire. Situated between the 2nd and 3rd Republics, it began when Louis Napoleon Bonaparte, then President of France, provoked a coup d'état on 2 December 1851 and dissolved the National Assembly in order to retain power. A year later, he became Napoleon III Emperor of the French and remained in power until the defeat at Sedan on 4 September 1870.
Very often associated, and rightly so, with imperial celebrations, the Second Empire is commonly described as decadent and superficial. This is not necessarily true, even if it is true that the festival is closely linked to those years. Above all, it is necessary to emphasise the period of moral and social crisis that France was going through at the time. It was a time of change: major works were undertaken and Baron Haussmann was responsible for profoundly modifying the city of Paris, and Parisians know something about this because they still admire his work today. The means of transport developed and a consumer society that prefigured that of our time emerged. High society women became more fashionable. It was fashionable to change their outfits and jewellery several times a day and to show off. The balls of Compiègne became the place to go to show off.
Of the great jewellers existing at the time, only Boucheron, Chaumet and Mellerio continue to produce in the 21st century. The latter provided most of the jewellery for the exhibition, which shows the diversity of orders from elegant women in the mid-19th century. The museum also presents two exceptional pieces made by Gabriel Lemonnier. This jeweller gained the Emperor's favour after the Universal Exhibition in London in 1851. As a result of this event, he made the tiara and crown for Empress Eugenie.
The exhibition opens to the public on 27 September and will last until mid-January 2017. I strongly encourage you to visit it.
Alexandre-Gabriel Lemonnier (Rouen, 1808-Paris, 1884)
Empress Eugenie's Crown, 1855 Leather, diamonds, emerald and gold, 13 x 15 cm. Photo: Paris, Musée du Louvre, Département des Objets d'art, gift of Mr and Mrs Roberto, Polo, 1988, inv. OA 11160 © RMN-Grand Palais (Musée du Louvre) / Les frères Chuzeville
Alexandre-Gabriel Lemonnier (Rouen, 1808-Paris, 1884)
Diadem of Empress Eugénie, 1853 Silver, gold, diamonds, pearls, 7 x 19 x 18.5 cm. Photo: Paris, Musée du Louvre, Département des Objets d'art, gift of the Friends of the Louvre, 1992, inv. OA 11369 © RMN-Grand Palais (musée du Louvre) / All rights reserved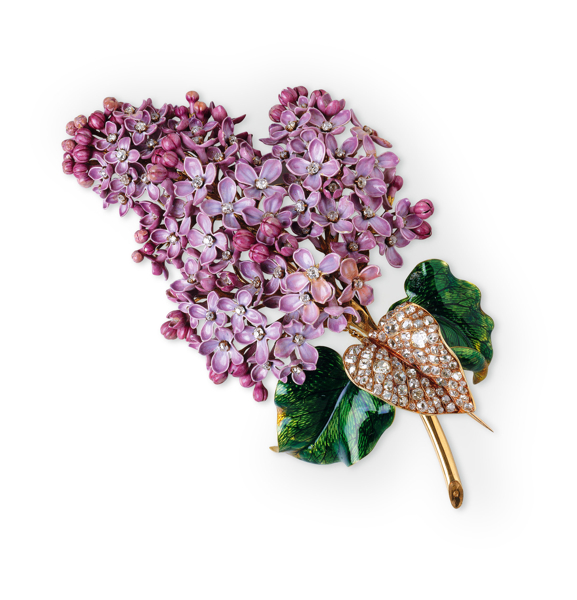 Mellerio dits Meller (Paris, since 1613)
Lilac flower brooch, 1862 Green, pink and violet enamel, diamonds, gold, 13 x 7.5 cm. Photo: Paris, private collection, courtesy of Wartski © Photo Wartski Ltd, London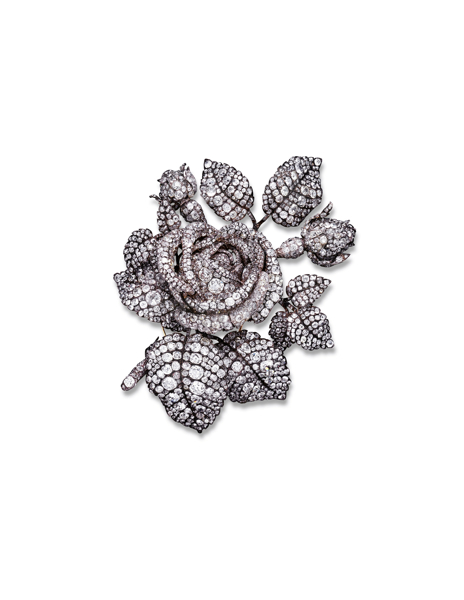 Gold and silver corsage front, diamonds, made for Princess Mathilde in 1864. Photo: Private collection, Mellerio dits Meller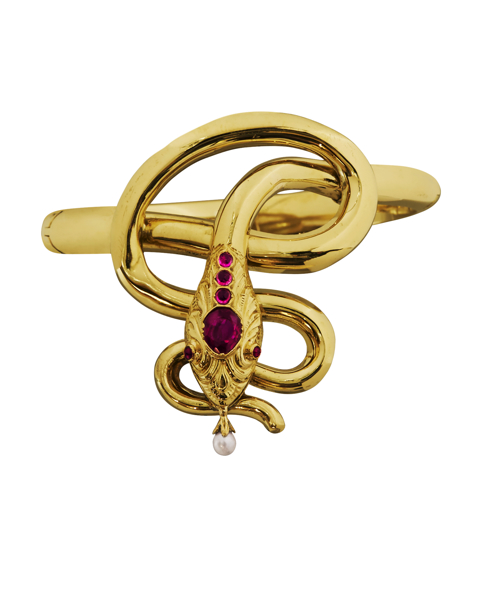 Snake bracelet of antique inspiration, yellow gold, ruby, pearl, circa 1860. Mellerio collection. Photo: Mellerio dits Meller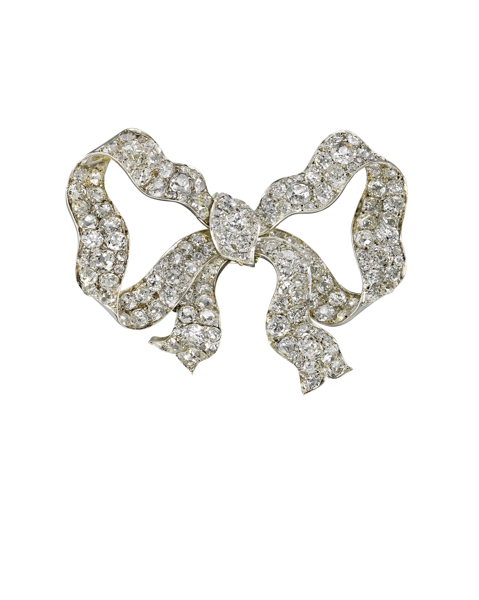 Louis XVI inspired bow brooch, diamonds, silver on yellow gold, circa 1850. Mellerio Collection. Photo: Mellerio dits Meller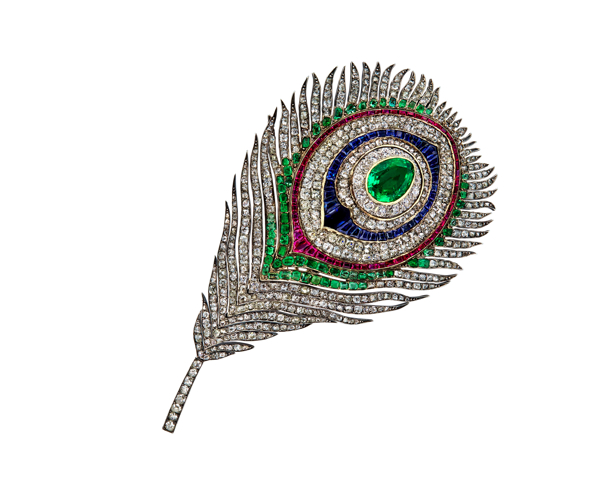 Peacock feather brooch commissioned by Empress Eugénie,
Calibrated sapphires and rubies, diamonds, emeralds, silver on gold, 1868. Photo: Mellerio dits Meller
Pendant evoking the cosmos, gold, fine pearls and enamel. ca. 1865. Photo: Mellerio dits Meller
See you soon!